First, I want to credit Dragon, as he was first that I know of to do this, and I thought his looked GREAT.
So first.. Materials.
-Latex Gloves
-Index Cards
-Painters Tape
-3M 320 grit sanding blocks
-tarp
-cloths
-tack cloth
-FJ Luminox :browsmiley: (keeping time on your items)
-Dupli-color black primer - 3 cans
-duplicolor Satin Black wheel paint (HWP-104) - 4 cans
-wheel cleaner
-a new elbow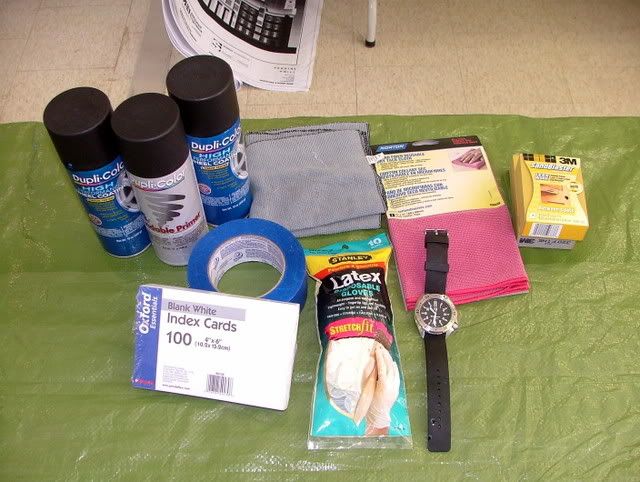 Ok, I have one jack and no jack stands (..aprartment life :crbaby
, so I am working with two wheels at a time.
First, I cleaned and dried the two wheels I had taken off the FJ.
Next I sanded them with the 320 grit block. You will need two of these at least for all 5 wheels. Then I hit them with a dry cloth then a tack cloth.
I thought I would be able to just use the note cards to catch over spray. Im not sure if it was just because of my wheels, but that didnt work for me. So, here it what I came up with.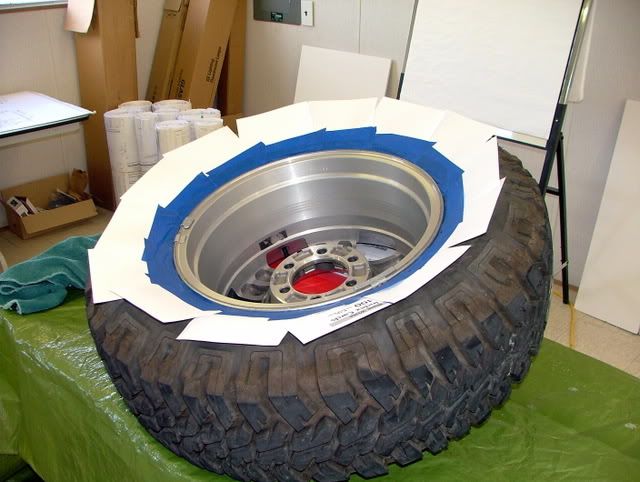 I just taped off around the lip of the rim, and then slid note cards behind the tape. It worked out well.
Next I hit the inside of the wheels with 2 coats of black primer. I waited 20 min. in between each coat.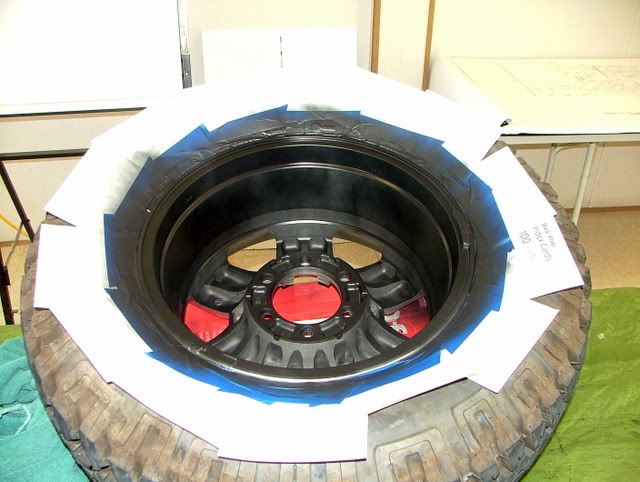 45 min. after the last coat of primer, I put on 2 coats of dupli-color wheel paint (Flat Black). Again, I waited 20 min. in between coats.
For the outside of the wheels, I did everything exactly the same, except I put 4 light coats of wheel paint on.
I was very pleased with the initial results. I have taken a picture with and without the flash, so you can get the idea of how the paint reacts to light.
-without flash-
-with flash-
For the wheel caps. I popped those off. And followed the exact same procedure as the outside of the wheels. (2 coats of primer, 4 coats of wheel paint)
Here are the latest pics.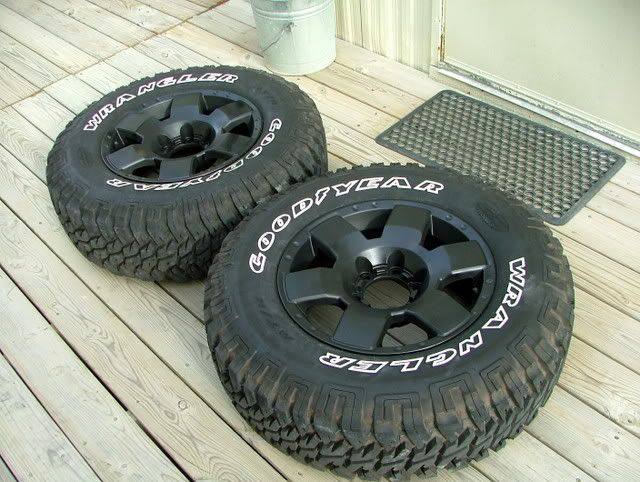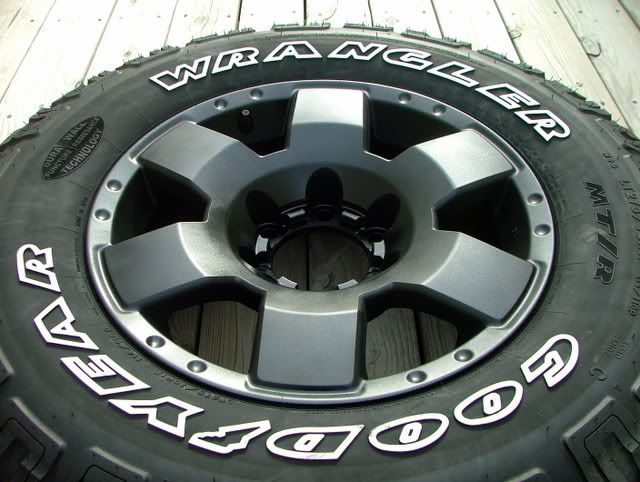 UPDATE:
I put the wheels back on the truck.
I LIKE.