Discussion Starter
•
#1
•
Hi all, I got this:
MIC TUNING INC off road auto accessories
It's a basic USB extension for the FJC. However, there is something strange about it and before I wire it up I'd like to ask if anyone has the same thing wired. The bottom port is basically a USB-through that goes in the back of the radio head units USB port. No problem there.
But the top port needs to be wired to power. So here's the wiring diagram:
And here's the thing itself: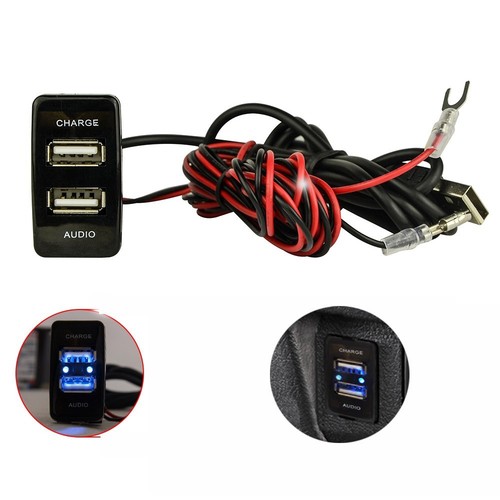 Notice that the wire with a U-shaped "half ring" at the end to bolt it underneath a screw is RED, whereas the BLACK wire has a push pin style connector to plug it into a hole.
The wiring diagram says the ring connector should go to ground. Isn't it strange that the RED wire should go to ground and the BLACK wire should go to power?
Can I damage the adapter when I wire it the wrong way round?
Of course the instructions on the box are not in English, and the manufacturer does not seem to reply to my e-mail to their support address.
Anyone can help?