As mentioned in a previous thread, both front bearings have excessive play in them which the dealer denied for warranty repair due too "larger tires and lift". So i was forced to replace myself. I thought I would document the work along the way as I haven't found a complete DIY thread with pix.
Parts Required:
43570-60010 - bearing
90312-96001 - Hub seal
90316-A0001 - Spindle seal
90301-92003 - O-ring
New bearings and hub seals.
Whats not shown is the o-ring that goes behind the bearing assy. and the oil seal that is pressed in the spindle itself.
Start by removing the "grease cap". Why is it called this? There is no grease inside! :lol: I read some threads where people were having trouble removing this. I got each one off in under 5mins. The trick is placing a screwdriver like this and hammering away, all the way around the cap. Then pry off once its loose.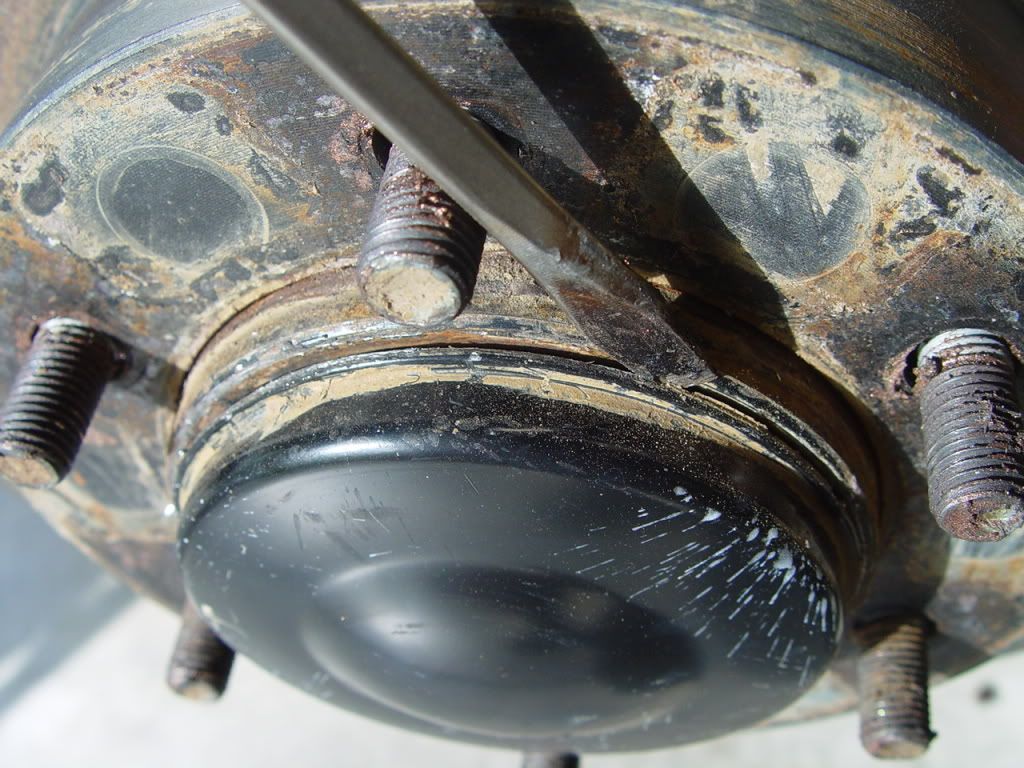 Then using a 35mm socket and someway to immobilize the hub, pop the drive axle nut loose.
I then removed the caliper and speed sensor. This was my first clue something was amiss. When i removed the sensor the tip of it was covered in a sticky muddy goo.
Speed sensor
Next, pull the rotor off and remove the four bolts holding the bearing assembly to the spindle. You wont be able to fully remove them but loosen as for as they go (they end up butting up to the hub). I gave the axle stub a whack (rubber mallet) to make sure it was free to slide in the hub. Then beat the pi$$ out of the bearing along the 4 bolted flange. I had to use a chisel along the edge to get it to start to break free. This was the most laborious step so far. Once off this is what i found.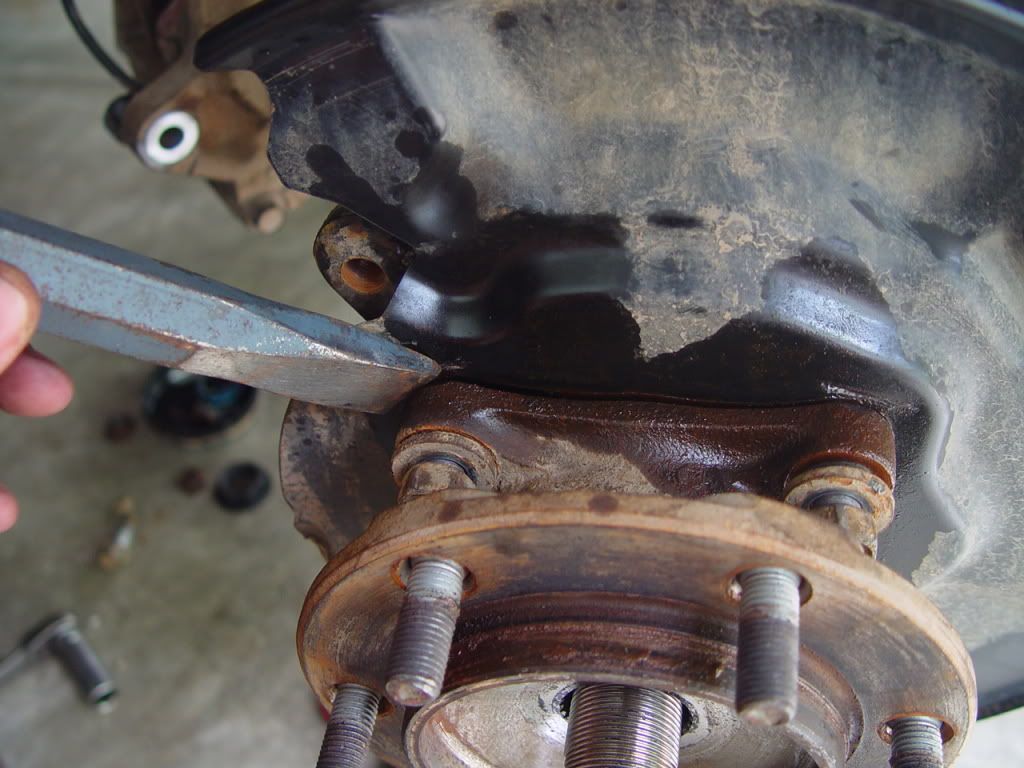 No wonder the bearing failed! There were pieces of the spindle seal laying in the bottom. The o-ring was broke too, but not 100% sure that didn't happen when removing the bearing assy.
To be continued.... o-rings on order.