Discussion Starter
·
#1
·
Well first, let me start of by saying this is my first ever project of this magnitude.
I first did all my research here at FJCruiserforums.com which was pretty help full
and also got good advice from LandCruiserSteve and Tubig, thanks guys for the
pointers. And to everyone else that had there own home grown rear gear boxes
which gave me plenty of ideas to go off of.
So here's what i did, i pretty much planed it out and drew out my ideas.
But of course that went over to smooth, so i wasn't surprised when later
i found my plans on my son's art desk, colored, and pretty much unreadable.
so that's when i pretty much wing it and just cut and see what happens.
day one
: i planed out my plans, drew the blue prints, (then my son added red,
green, yellow, more blue, glue and food crumbs)
day two
: bought the wood, paint, nails, carpet, screws, and everything else
got home and drew the base board lines out on the wood.
day three
: cut, cut, and cut some more.
day four
: attempted to put the pieces together, and when they weren't lining up
accordingly, i cut some more,
day five:
prime time then slap on some paint.
day six
: time to lay down some carpet! i think that was the easiest part of this project.
and put together in my FJ *****
day seven
: all was good, so i rested.
My make shift work bench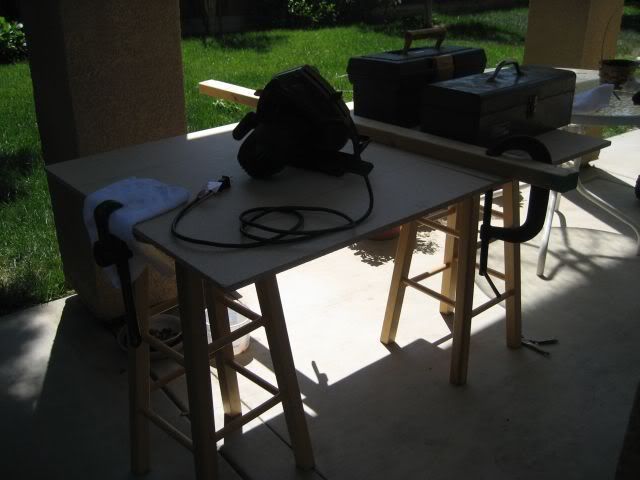 First fit test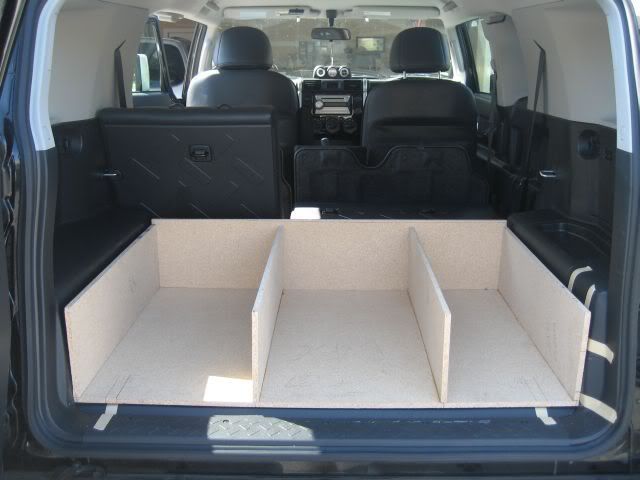 Fit test with rails, and outlet cut out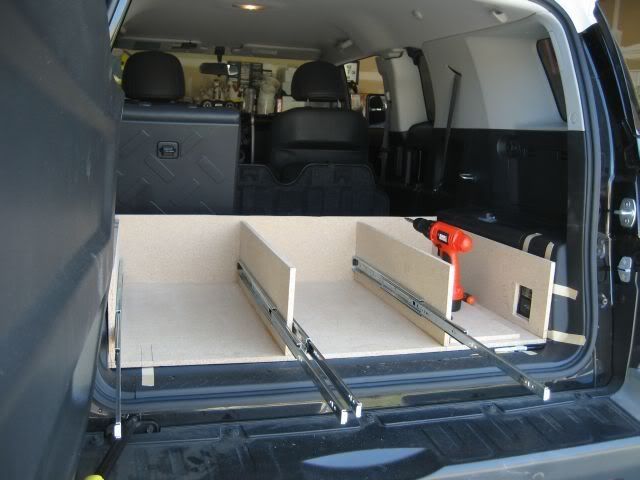 Burning the midnight oil trying to build the drawers
Drawers, done, 2:30 am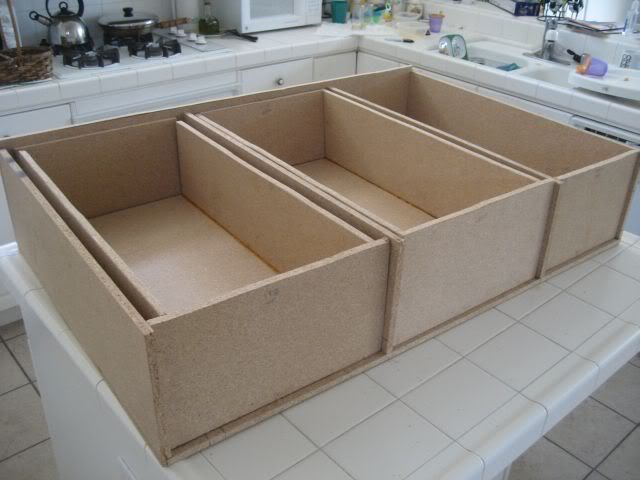 Prime time, drawers.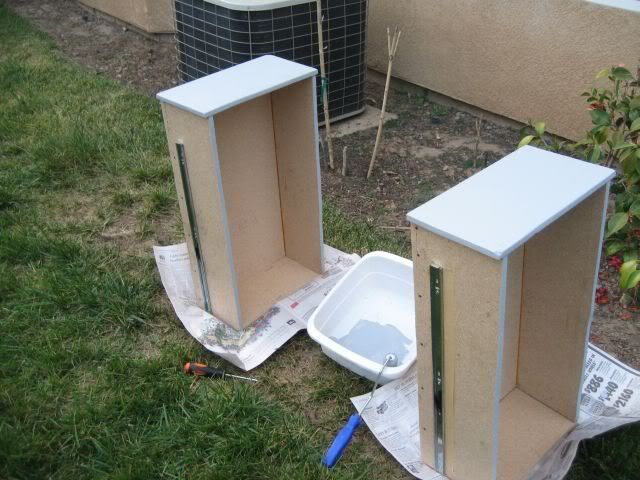 Prime time, Gear Box.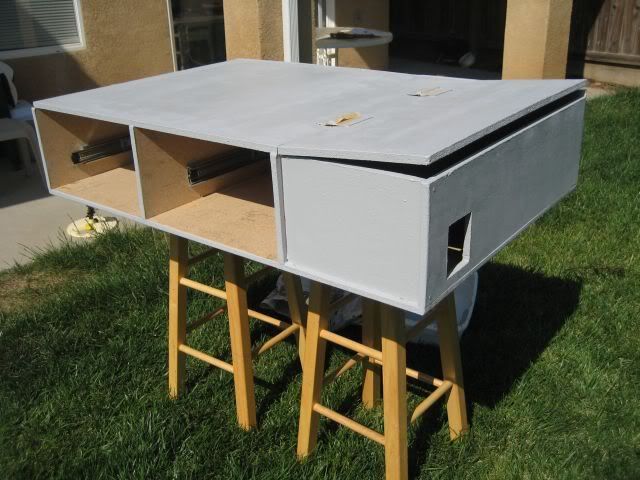 Slapping on the paint
Final fit test.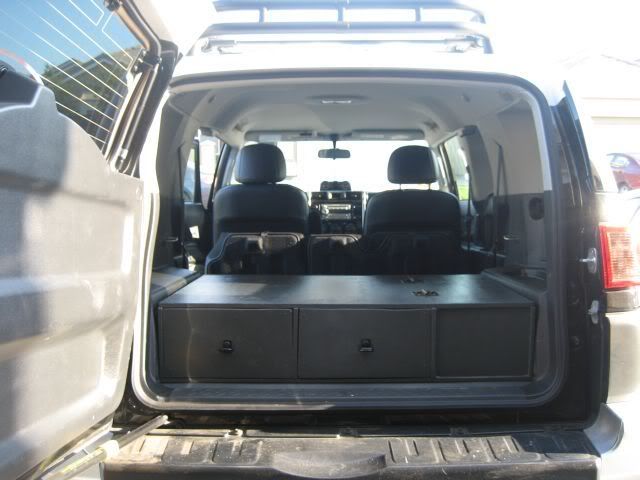 Holding it down.
This box is bolted.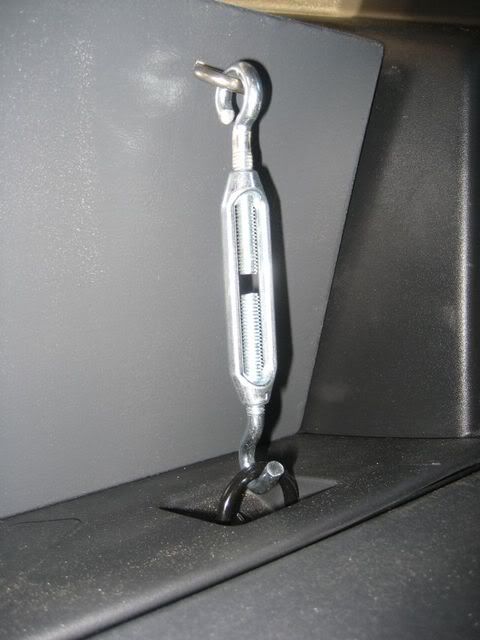 MY Rear Gear Box!!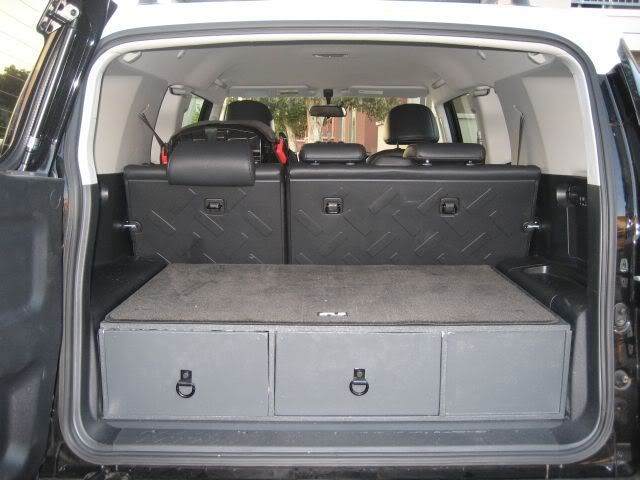 Drawers carpeted.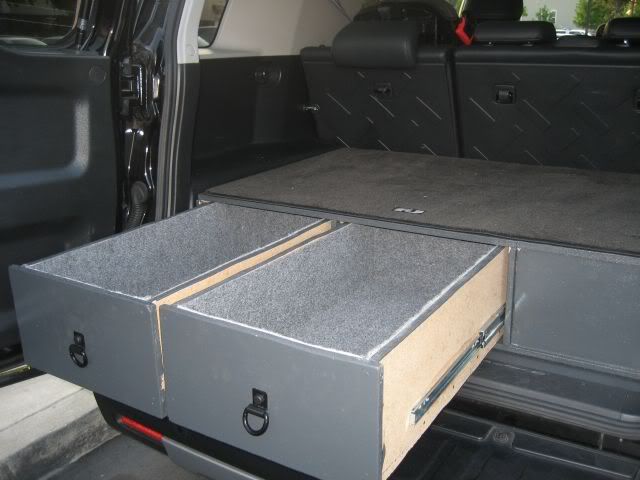 Drawers with Heavy duty rails, Profile shot.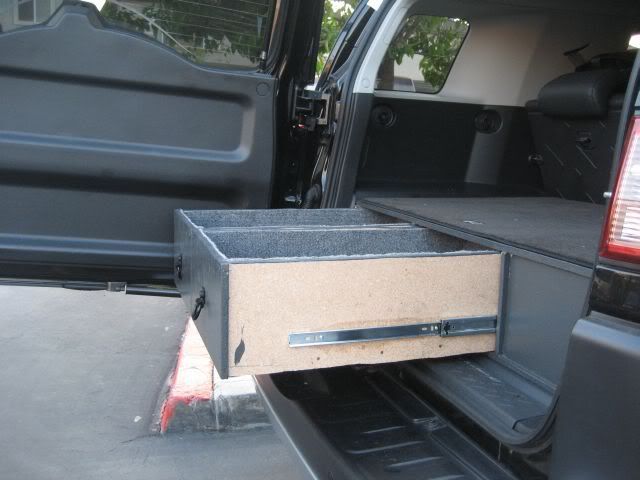 It is Finished.....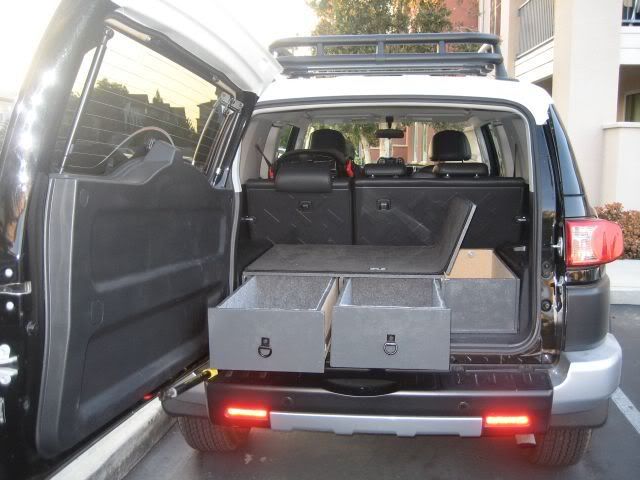 so there you have it, it may not be perfect, but it serves its purpose for me.