2008 Toyota Trail Teams FJ Cruiser
6 Speed Manual Transmission
Name:
Ice Bear
Purchased March 2009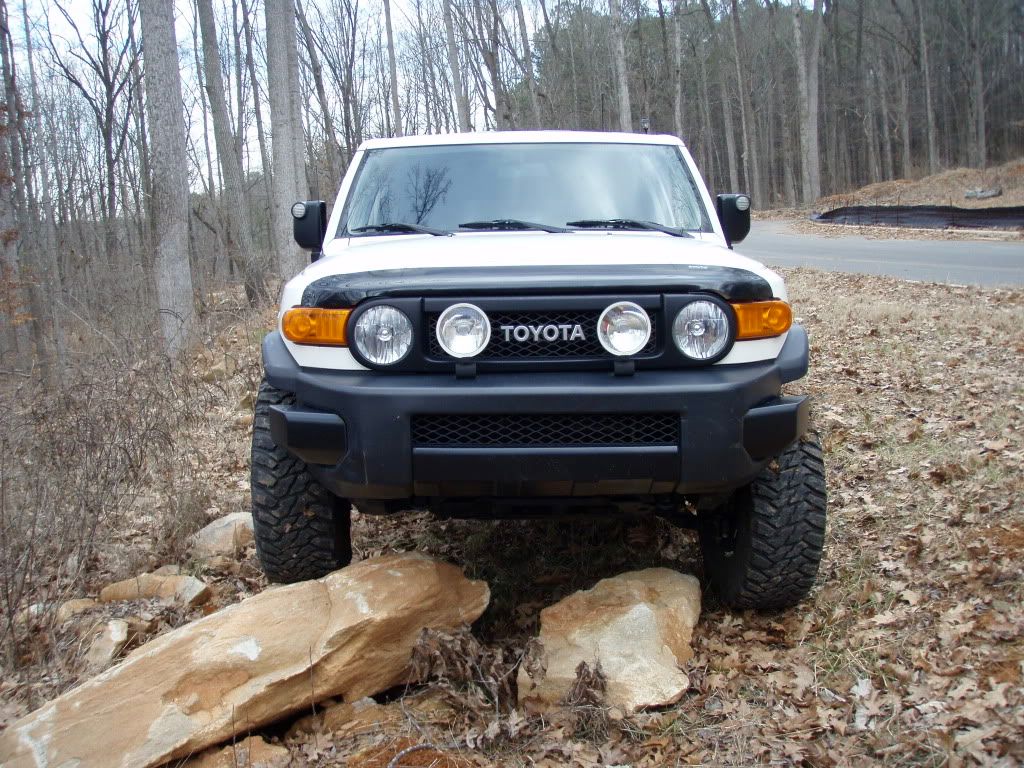 November 2011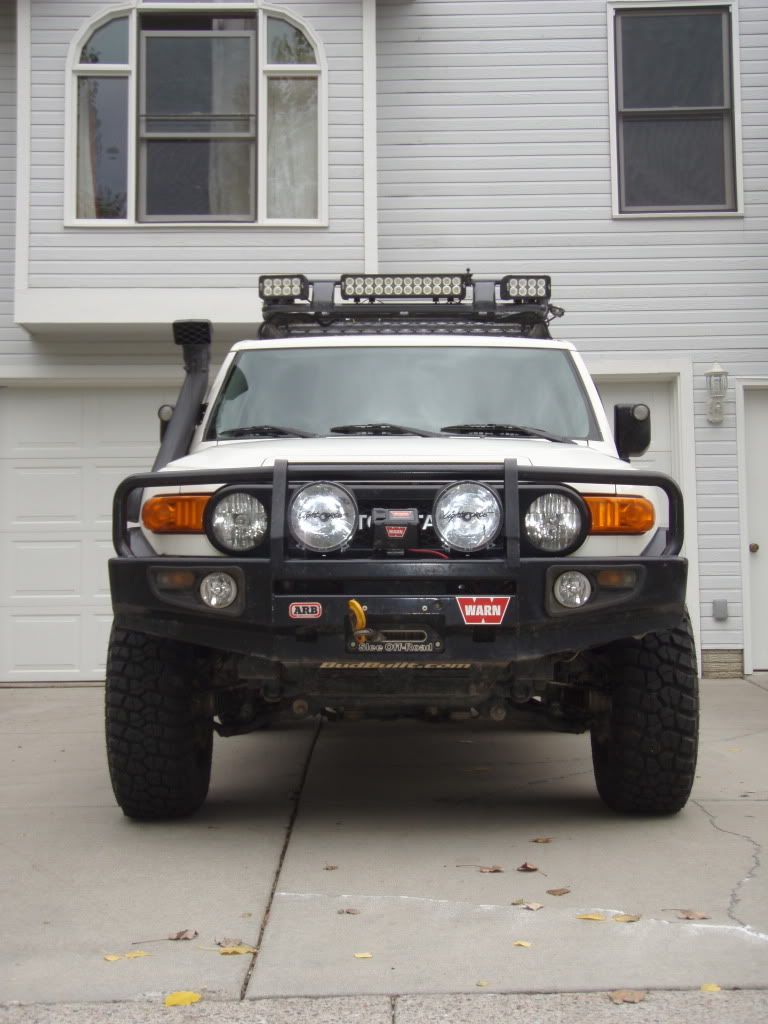 New additions are
BOLD
.
Armor
ARB Front Deluxe Bull Bar with Fog Lights
Expodition One Rear Bumper with Tire Swingout
BudBuilt ARB Filler Plate
BudBuilt 4 Piece Skids (+) Diff Skid
Stock Trail Teams Rear Skid Plate
Trail Gear Sliders
Lighting
(2) VisionX 8.7" Cannon
(2) VisionX 4.5" Cannon- Fogs
(2) Fog Lights 100W (rear bumper)
(2) IPF Backup Lights 100W
(1) VisionX Tantrum Rock Lights
(1) Vision X Double Stack Evo Prime 20" (20 Degree Pattern)
(2) Vision X Double Stack Evo Prime 8" (40 Degree Pattern)
(2) 6000K HID Driving Lights
(2) 6000K LED License Plate Bulbs
(2) 6000K LED Mirror Indicators
(2) 6000K LED ARB Indicators
(2) 3000K LED ARB Blinkers
(1) Surefire 6PX Pro
(1) 3 D-Cell LED Mag-Light
Tires/Wheels/Suspension
(5) 295/70/R17 BF Goodrich Mud Terrain KM3
(5) Walker Evans True Beadlocks 17x8 Black Wheels
Full King 3" w/ Extended Travel and Dampening Adjuster - 650 lbs Springs
Total Chaos Upper and Lower Control Arms - Front
Icon Upper and Lower Control Arms - Rear
CVJ CV Axles with High Angle Boots
Gorrilla Black Drive Lug Nuts
Performance
Yukon 4.88 Gears
ARB Front Air Locker
ARB Dual Air Compressor
Doug Thorley Y-Pipe
URD Short Throw Shifter
SCUBA Mod
Safari Snorkel (I guess that's performance... :grinbiginvert
AFE Throttle Body Spacer
Full Amsoil Fluid Swap
Scanguage II
Dirty Parts Dual Battery Kit
DieHard Platinum Battery
Interior
SwissArmy SUV map lights
Wet Okole Seat Covers
IMP Black Shift Knobs
LED 6000k Interior Lights
Electronics
Alpine iDA-X3058 Head Unit (iPod connected from glove box)
Alpine True 5 Channel Amplifier
JL Audio W1 12" Subwoofer
JL FJ Cruiser Carbon Stealth Box
Cobra 29 LX LE 50th Anniversary CB Radio
Cobra External Speaker
Bandi Mount
x3 3' Firestik
Dual Antenna Wireing
Coax Switch (From Dual to Mono)
Luggage
Springtail Rear and Side Racks w/ bags
ARB Full Alloy Roof Rack with Mesh
Thule T2 Bike Rack with +2 Bike Extension
Recovery
9.5 Warn Winch
MasterPull Superline XD
High Lift X-Treme 48"
(5) Warn ¾" Shackles
Tow Hitch Shackle Mount
Full Sized Shovel
Folding Gerber Shovel
Southern Offroad Kinetic Strap
Southeast Overland Snatch Strap
ARB Snatch Block
Slee Offroad Fairlead
I use to drive a 1996 Dodge Ram 2500 Cummings Diesel
Long wheelbase and diesel DO NOT mix well with Georgia mud.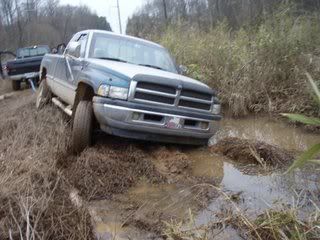 +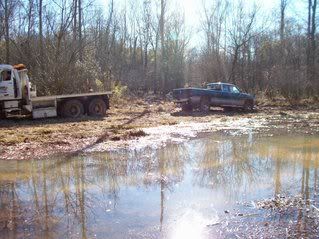 +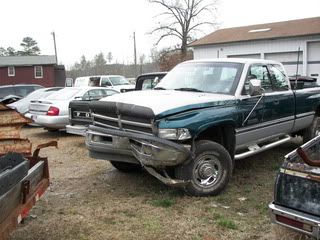 =new car
I purchased my Trail Teams FJ Cruiser in March of 2009 from Bart (shfd739).
I got the rig looking like this: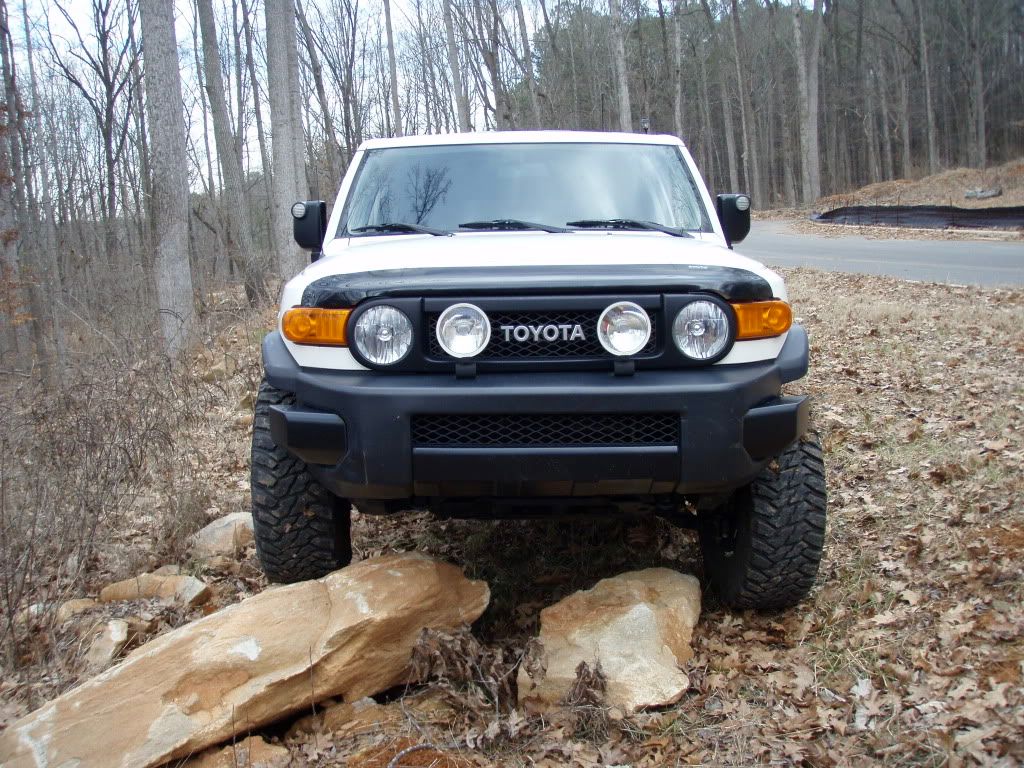 I didn't do much of anything with the car for several months. I just added mud and some custom pin stripping.:bigthumb:
I then decided to go to the University of Montana, here is where I began to itch for a little more. So I purchased an ARB front bumper w/ fog kit. Followed by a pair of IPF 900xs, Warn 9.5xp and a BudBuilt ARB filler plate.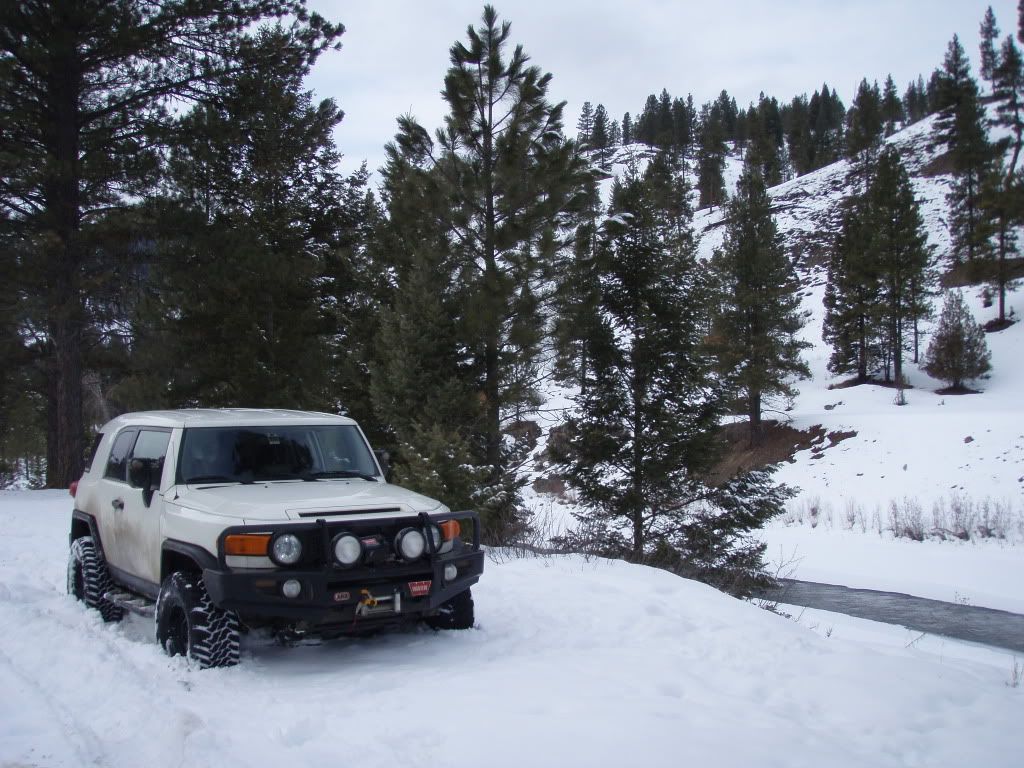 My next mod was an ARB Full Length Alloy Roof Rack
I added some IPF Reverse Lights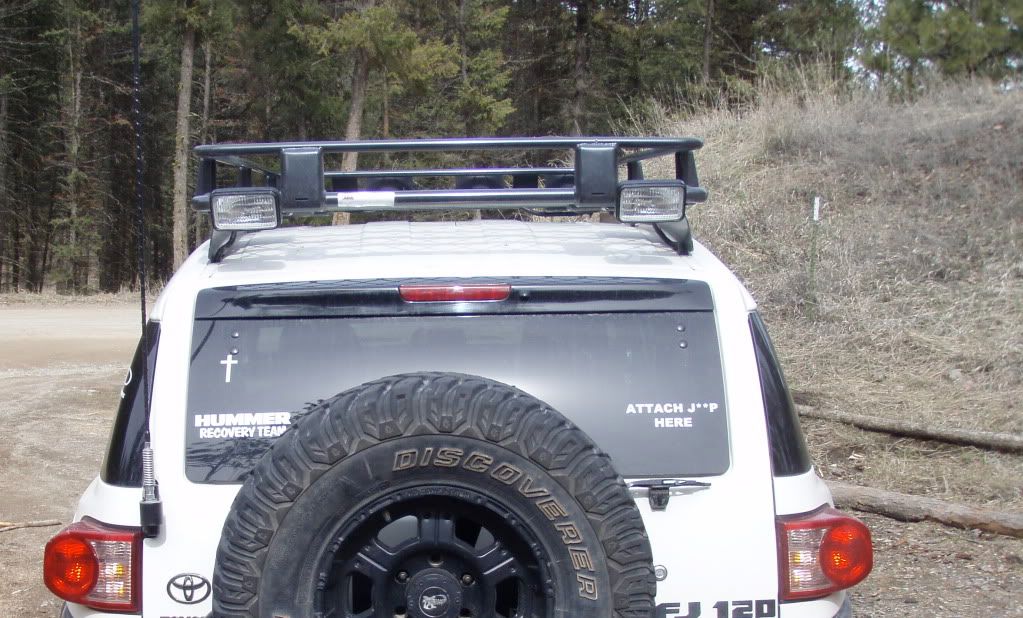 Then two sets of IPF 868 Driving lights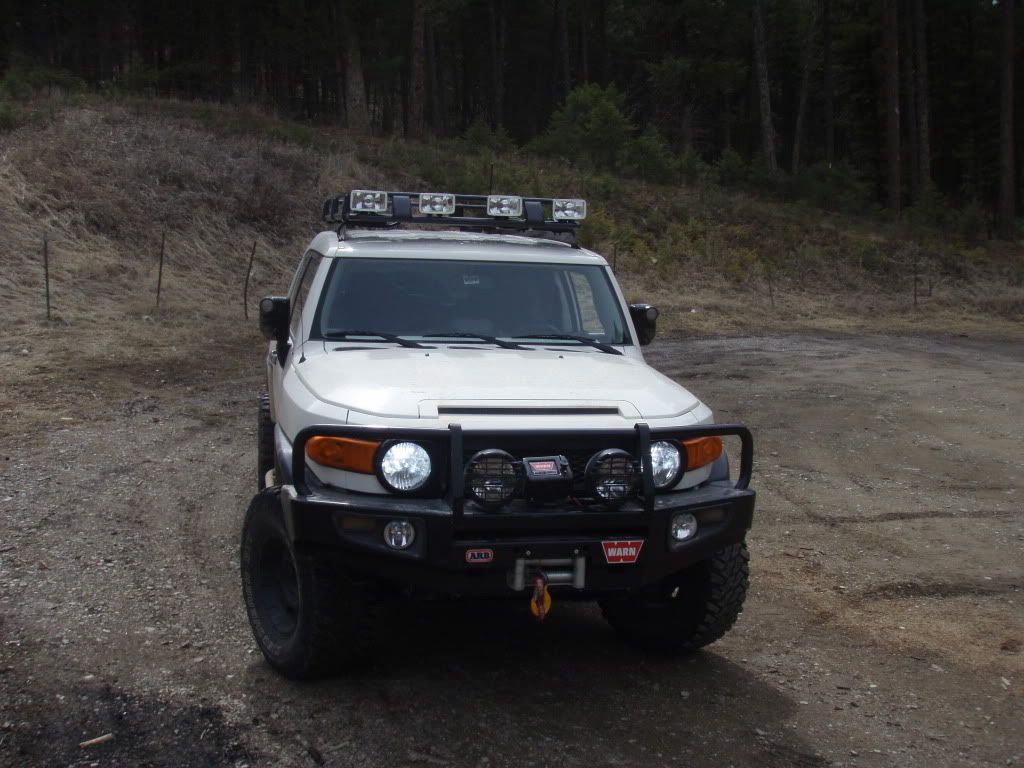 The most recent mod is an Expedition One Rear Bumper w/ Tire Swing-out and Lights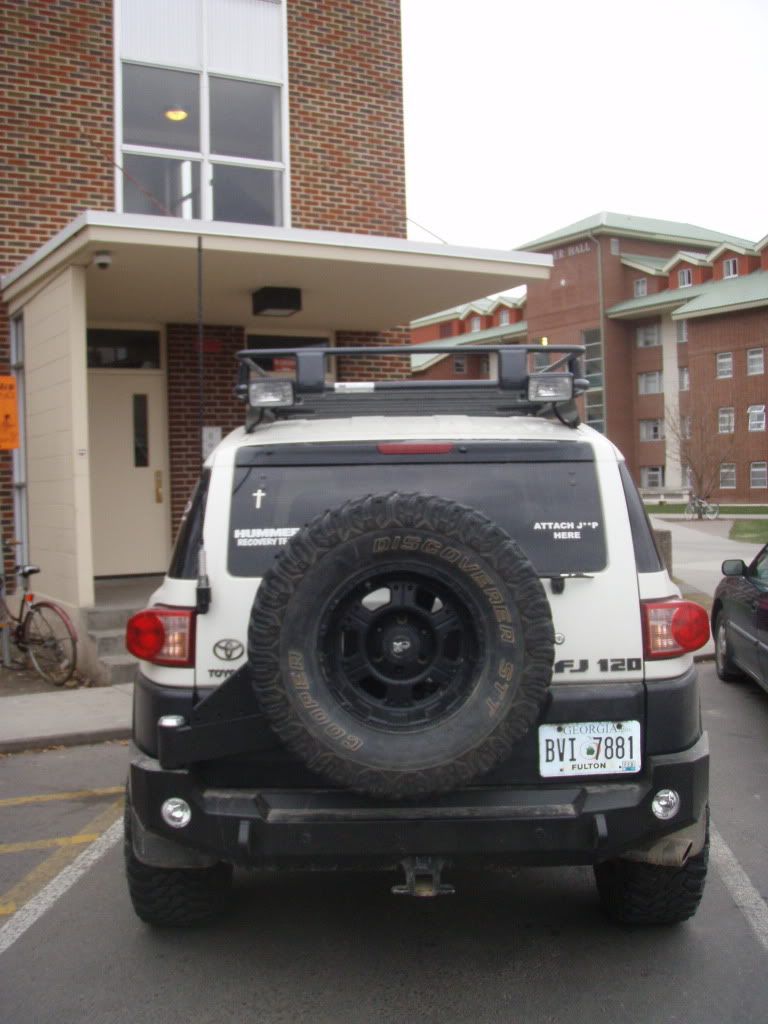 Here how everything has been wired.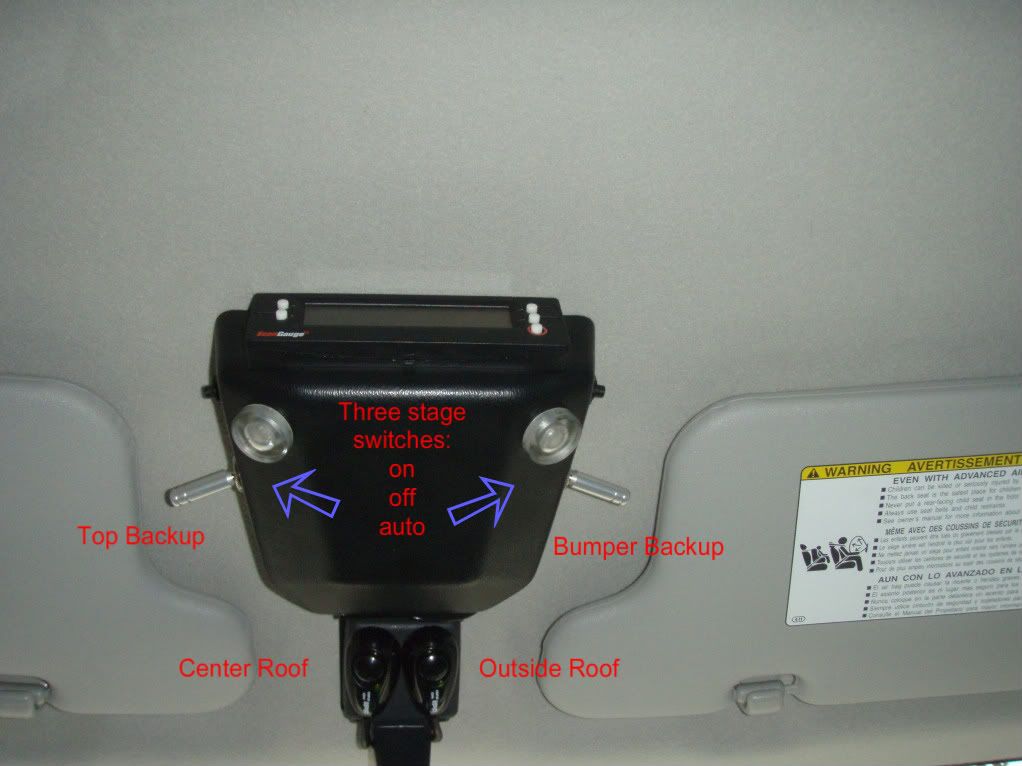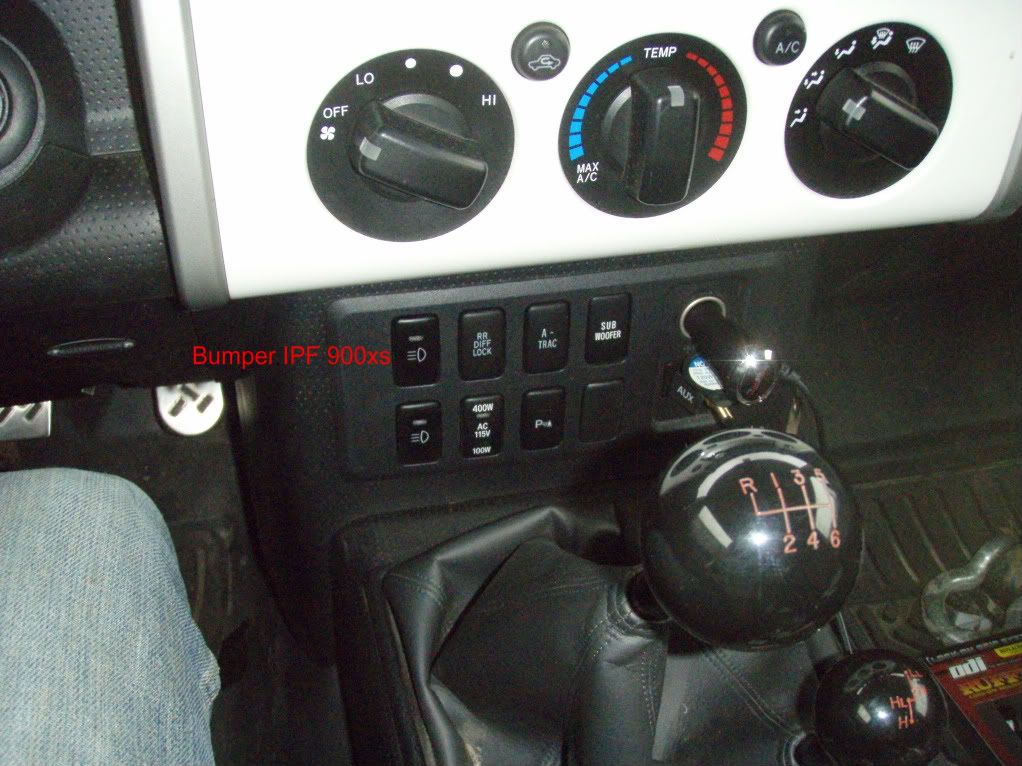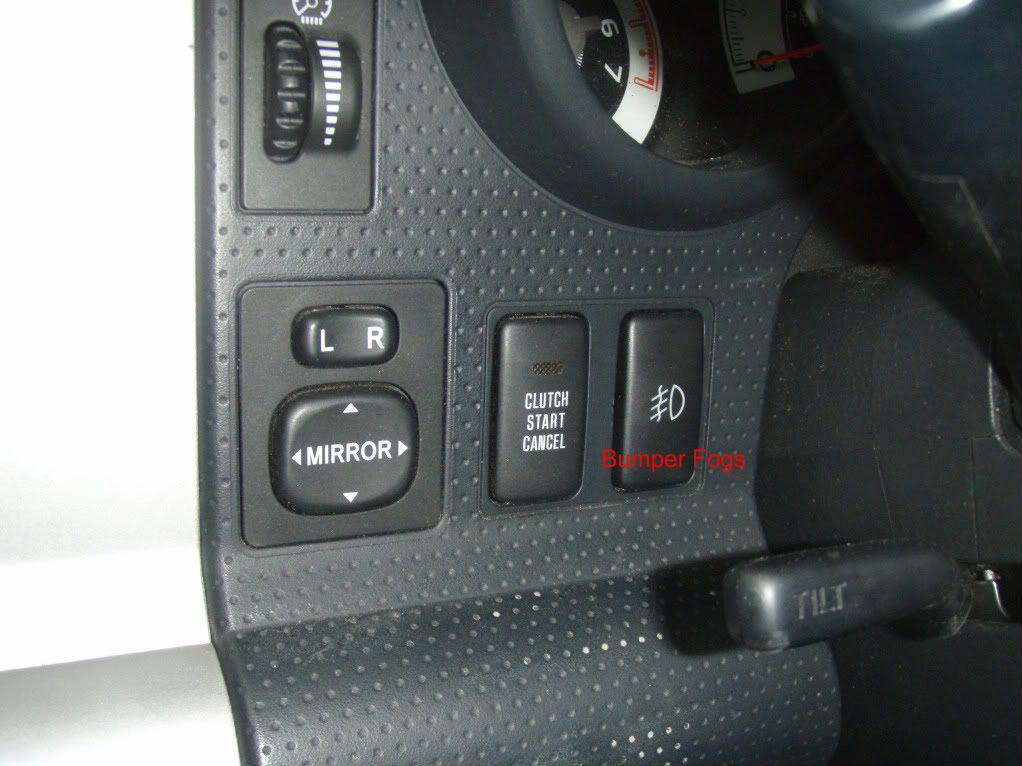 I will leave you for now with some action shots.