After the crazy rain storms, mine is now making noise. I read this thread and started looking at the pulleys...they look like crap.
Especially the one on the generator...but looking at the diagram, its now one of the pulleys...its apart of the generator? I tried to spray some water into it and it quieted down for a bit, then started to make noise again. I also tried WD-40, and didnt help much.
This one didnt look too bad.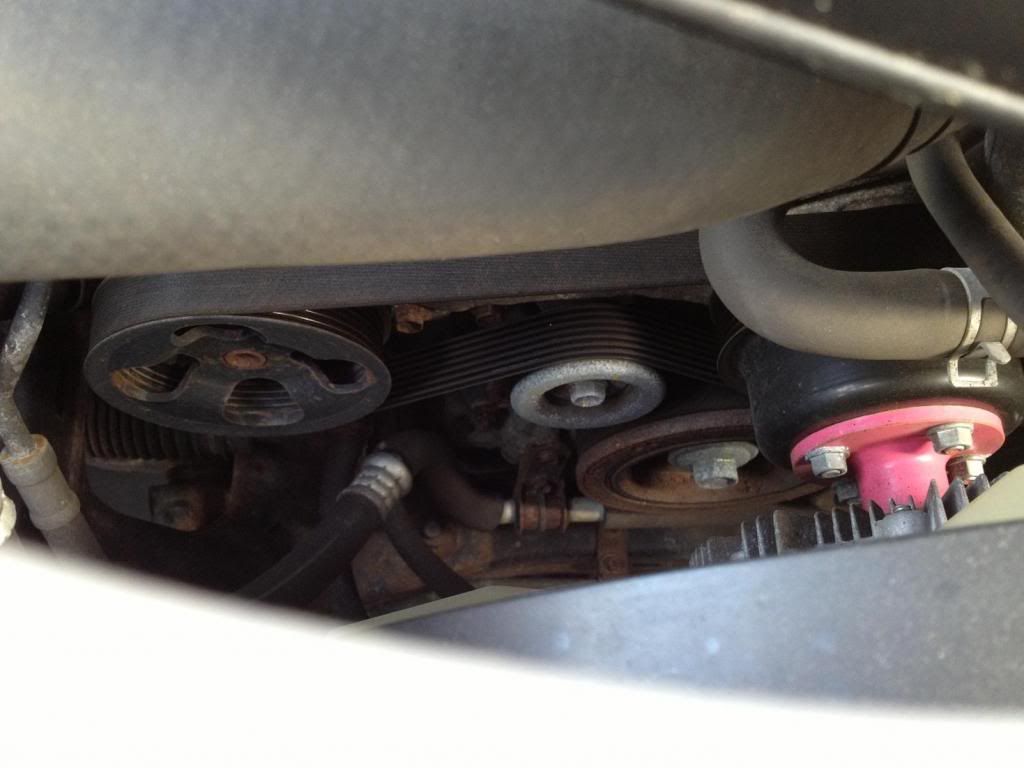 The one at the bottom is hard to take a picture of, it looks even worse than the one on the generator...
So..can I replace the one on the generator or do I have to get a new generator?...confused.