Our second trail run of the Summit was Imogene; lots of fun despite the low challenge rating. Great trail leading by Harry got us all through without a single mishap. We did miss "the shot" positioning at the top, but our PHOTO convoy ended up being backed up by an incredibly slow group in front of us and things started getting pressed for time. Despite this, we met a lot of cool people and it was a blast so we will definitely be going back here to get some poser pics!
Starting things off is Harry "Higear".

Next up is a 2012 RR from the SF Bay Area.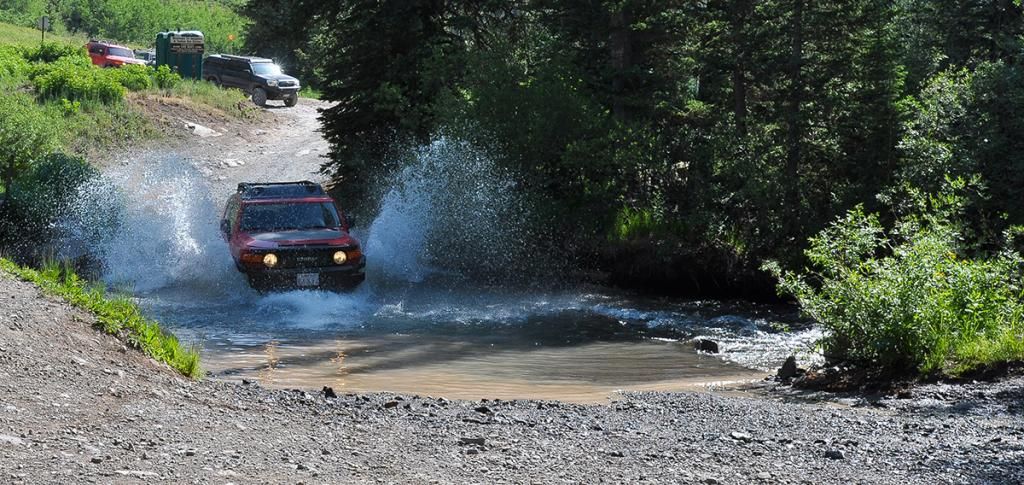 A Taco along for the ride.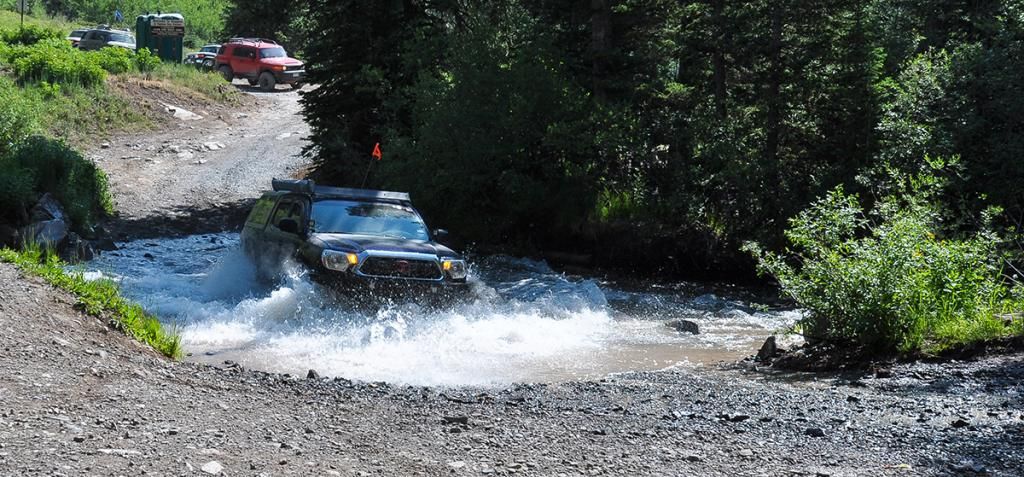 Slide 1: My entry into Imogene Creek.
Slide 2: The creek fights back!
Slide 3: I win, but not without a loss... :lol:
Datajockeys making a run through Imogene Creek.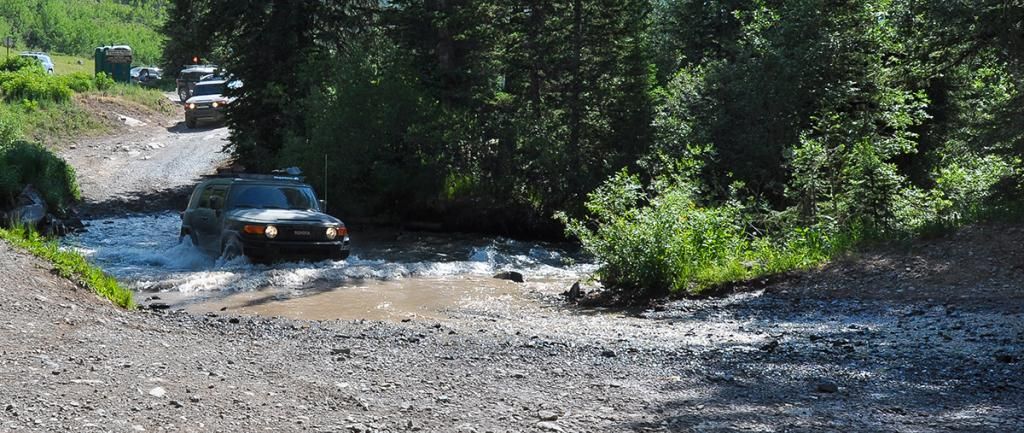 A proud Texan taking on Colorado's creeks and mountains.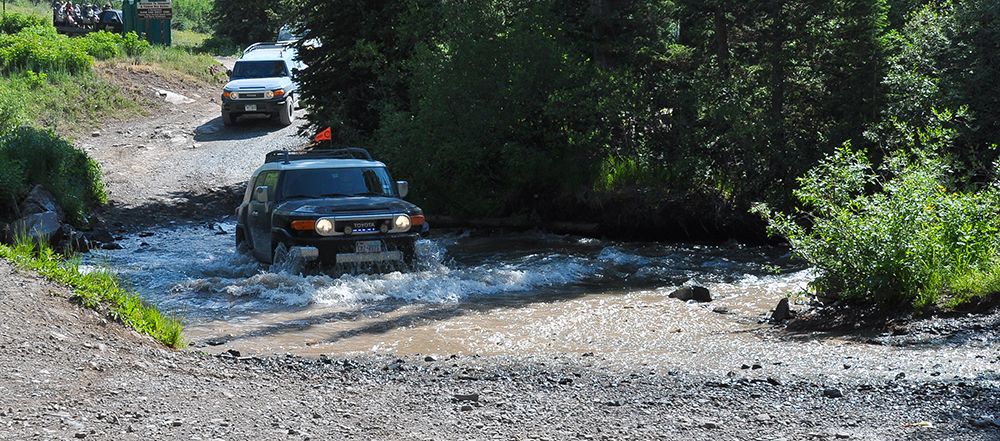 2014 TTUE on what appears to be a maiden voyage.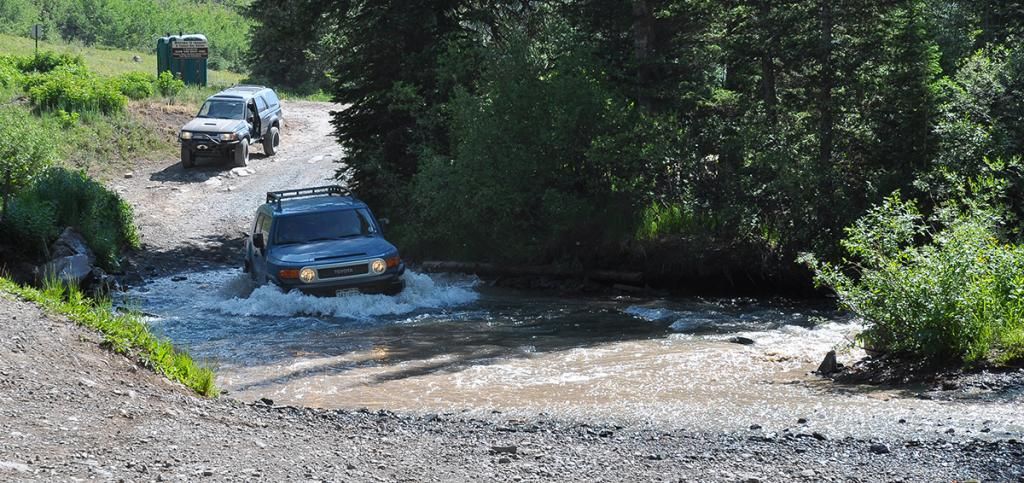 Harry's son, Chase, as Tail Gunner blasting through Imogene Creek.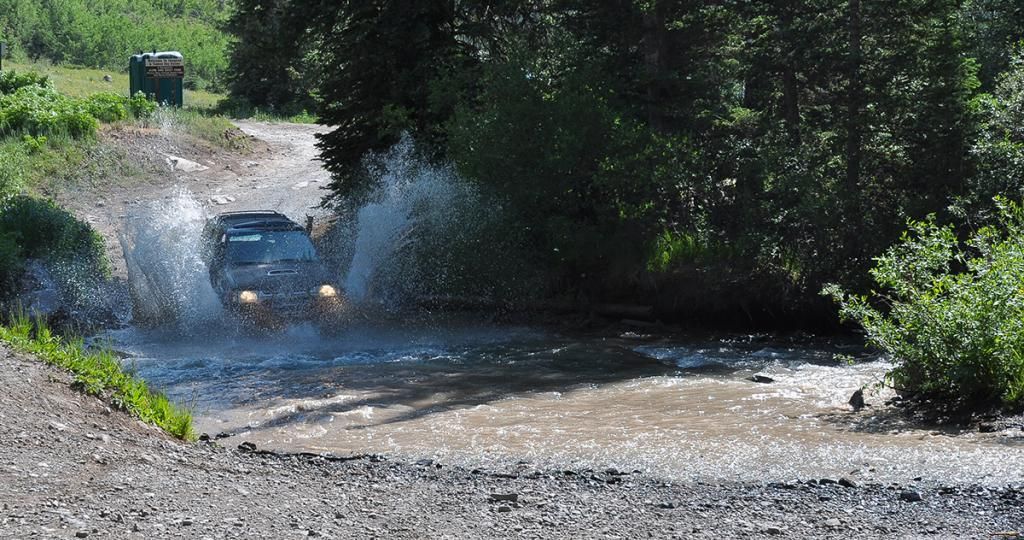 A view up one of the many creeks/falls feeding into Imogene Creek.
The first "obstacle" of Imogene, a big rock slab.
Throwing a peace sign (piece of cake) on the "obstacle".
The rest of the crew coming up with Datajockeys leading the way.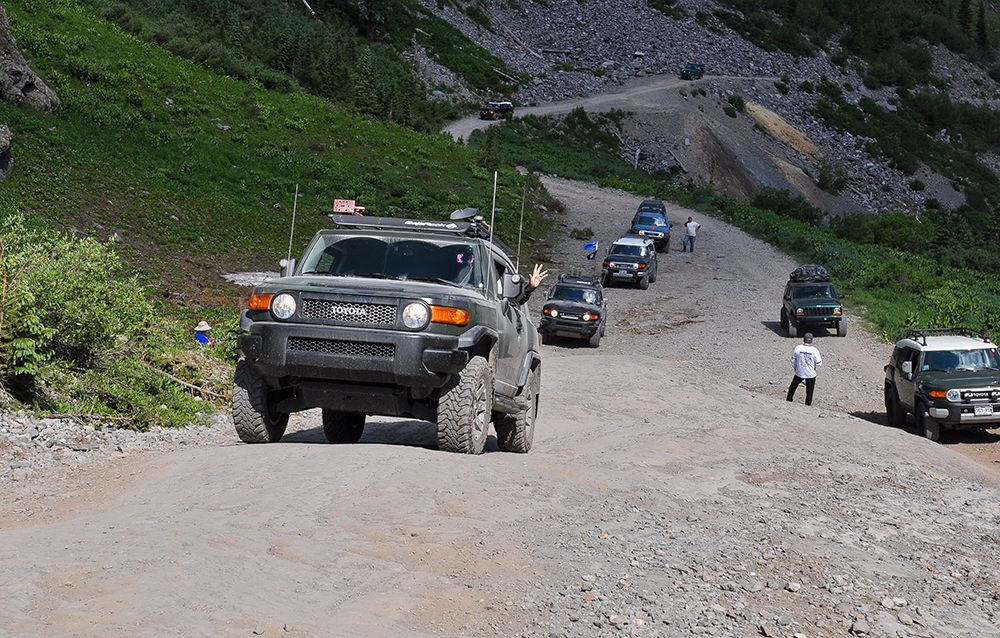 Chase having a great time running his 4Runner doorless.
View through a clearing of some peaks.
After the group crossed a shallow section of Imogene Creek, Chase decided to tackle it via a more fun line. Heading into the creek.
Dropping the rear end down and driving on out.
My turn, of course going the other way. Check out the front tires deforming around the rock. I can't imagine running lower than 18 psi.
Crawling up and over. Not terribly challenging but a hell of a lot of fun.