Thought I'd share how I mounted the 95L Roam Adventure Co case on the FJ OEM rack in case anyone finds it helpful...
First up - why ROAM
and not, say Pelican?
This install story starts when I was inspired by a few mounted ROAM cases I saw when I went to the excellent
Miyaki Motors, in El Monte CA.
, - when I went in for some suspension work done by Ryan and his team…(albeit they were mounted on a 4Runner and a GX not an FJ!)
They looked rugged, lockable, and looked like a really good size to realistically store some equipment to free up space in the trunk (where I'll eventually have a drawer system).
After some research I found these were the ROAM Adventure Co. secure boxes and I soon narrowed it down to 2 options…a taller shorter box or a lower profile longer one:
Since the OEM stock rack stops 3/4 of the way from front to back on the roof I figured the longer box would droop too much, and I also loved the look of the boxes I saw which were the 95L large boxes.
Next up, my install
I didn't want to buy a new rack…If I were to go for a new rack I'd do the
Expedition One Mule rack
, but I'm not quite ready to lay down some serious $$$ for that yet! So the OEM rack is what I have to work with…also I like the look of it so let's see what we can do, I thought.
Fortunately this was not my first rodeo working with the FJ rack, since I followed
this excellent guide to mounting Rotopax mounts
posted by another forum member (Thank you
@Epic Emissary
!!)
Key to that install is this one threaded rubber rivet nut component…
...they look like this:
…and can be bought from here:
McMaster-Carr is the complete source for your plant with over 595,000 products. 98% of products ordered ship from stock and deliver same or next day.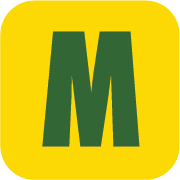 www.mcmaster.com
Part number: 93495A431 - "Rubber-Coated Brass Insulating Rivet Nut, 5/16"-18 Thread Size, for 0.015" to 0.156" Material Thickness, Packs of 5".
The plan was to reorientate my Rotopax mount and put it side-by-side next to the ROAM box.
So, from this…(looking from above, front to back)...
…to this arrangement...
Yes that's an OEM air dam - again,
excellent installation instructions here from another forum member
(Thanks
@bretonsimon
!!). So not the focus for my post here.
So the way it works is you need to drill through the ROAM case shell, which is just a layer of plastic.
Be careful when you're working out where to drill through, to NOT DENT YOUR ROOF!!!…which I did…concentrate your weight, as you manoevre around the rooftop, around the edges of the roof and on the rack itself….haha! I learnt the hard way, realizing I'd dented it when I looked at the car from the second floor of my home down onto the roof in the evening. Damn!
(Continued in next post…)