Not so sure why I didn't start this a long time ago, guess I am lazy. I got my Fj christmas '07. What a surprise, I had no idea that I was getting it. The kids got done opening presents, my wife handed me an issue of the Fj Cruiser magazine that Toyota puts out at the dealer. I thought cool, thanks?
Then handed me the keys!! I thought it was a sick joke....wrong. A couple seconds later my Father-in-law pulls up in it, an awesome looking black diamond with factory rock rails and brush guard. I couldn't believe it!! Here I am completely in shock.
It took a couple of months to find this place then I got the bug. Never really been off roading before, just some mud holes with some buds, thats it. I was hooked! First mod was a Magnaflow muffler and stainless steel tip, my stuff has to sound good.:bigthumb:
After that I started on the black out. Had to get her looking good.:rocker: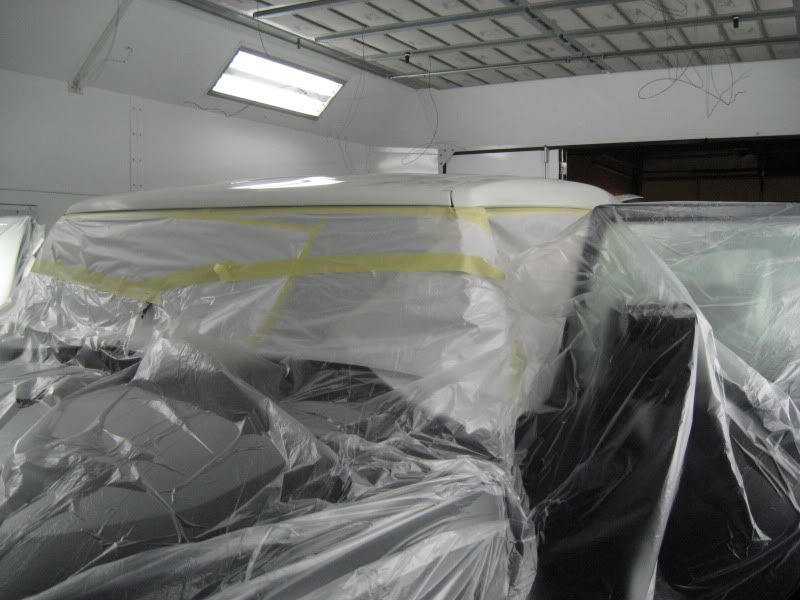 IMG]http://i49.photobucket.com/albums/f272/JBell98/fj%20cruiser/img_0669.jpg[/IMG]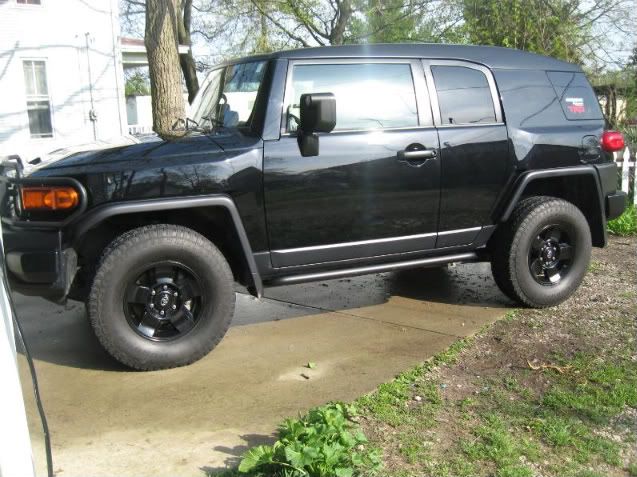 I wheeled it a bit stock, taking on my deer hunting woods and some pastures. Then came Buchanon's mudfest in Robertsville, MO.
Buchanan's Mudfest
What an adventure that was.:lol:
Didn't have a clue! I think I still am cleaning that nasty mud out from under her!! I slipped and slid everwhere. After this I just had to have a lift and bigger mud tires!
Well it didn't take long after and I was shopping for a lift and tires. I first went with Bilstein 5100 adjustables in the front and OME mediums in the rear. Now what tire to buy? Did as much research on here as possible and I kept coming back to Dragon's threads about the Firestone Destination Mt's. I got em and I love em!! They have a nice little hum to them and highway speeds but who cares they are a mud tire. They also are wearing very well I have a little over 30,000 on them and barely look used. Well they do have a bit of rock rash on them but nothing major.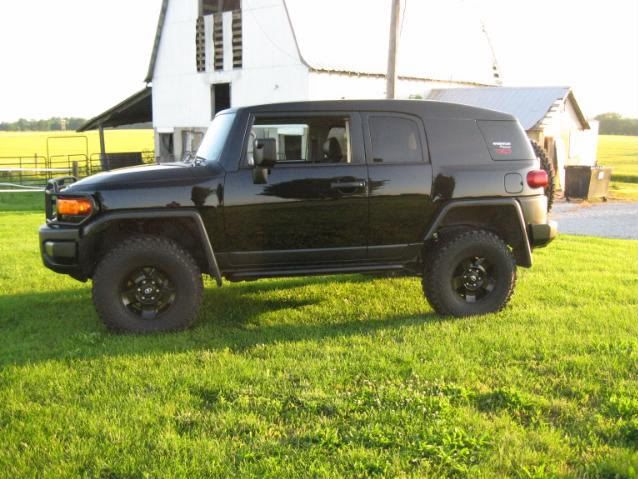 I was really getting the itch to go wheeling. But I needed a few things first. Got myself a Cobra Cb and fabbed up a Bandi mount.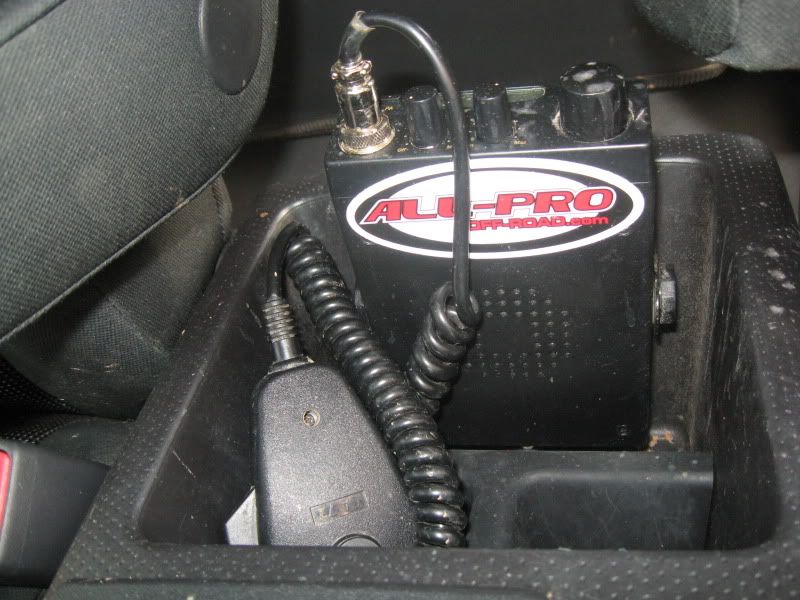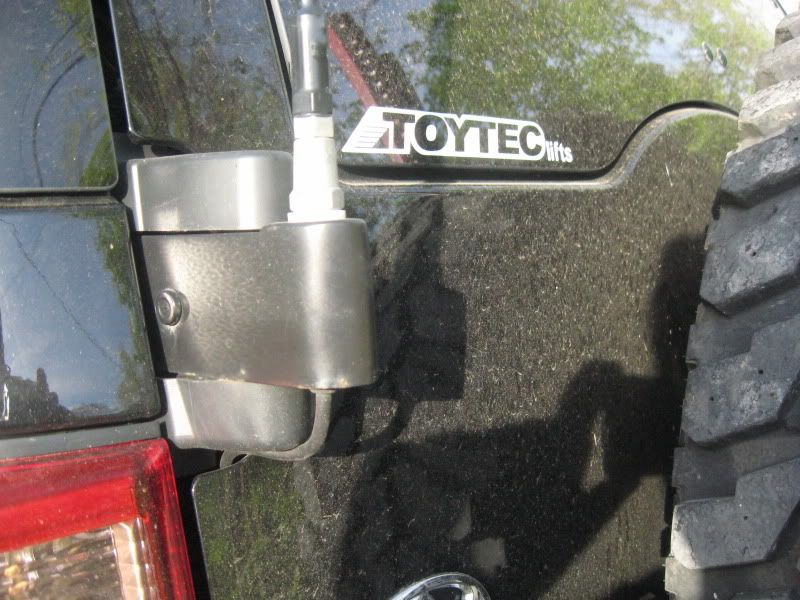 Of course I need a Hi-lift, just don't know where to put it, hmmmm. So I made this.
I bought the usual recovery gear, a 30,000 pound snatch strap, couple d-rings, shovel, hi-lift jack mate, axe on inside of rear door, cheap air compressor, blah,blah,blah.
Lets go wheelin!! I had heard that Toyota Trail Teams was going to be at "The Badlands" In Attica, Indiana. I thought that would be a great time and a great place to gain some knowledge.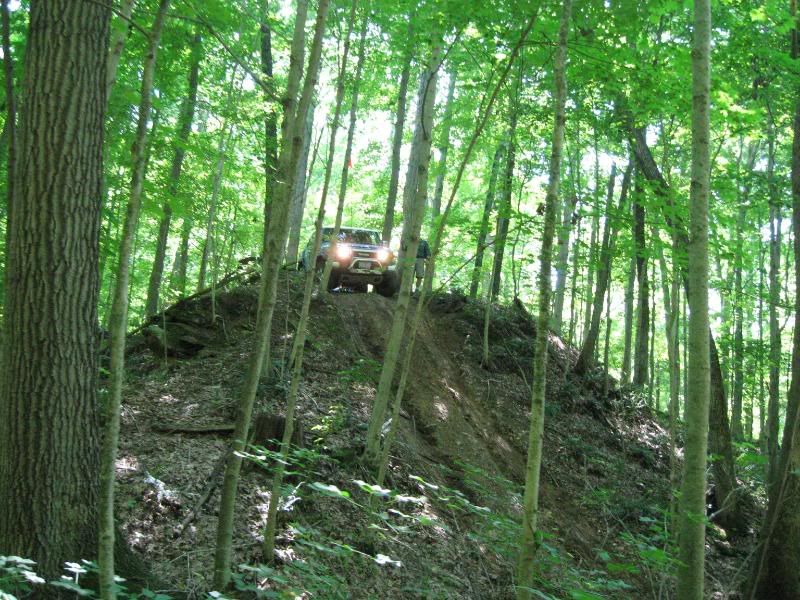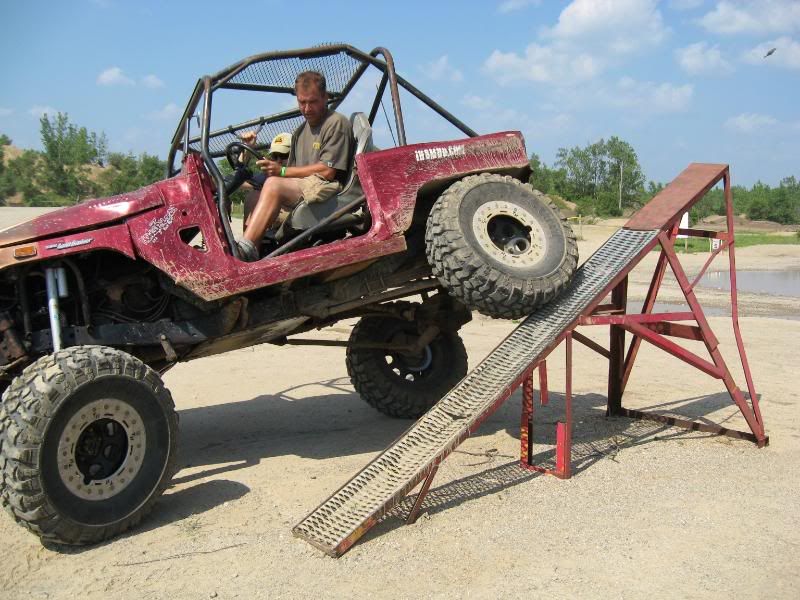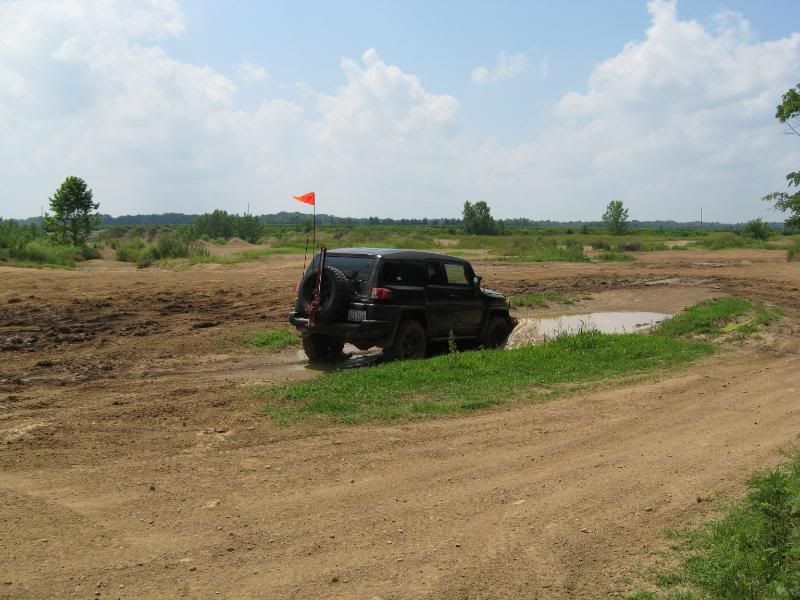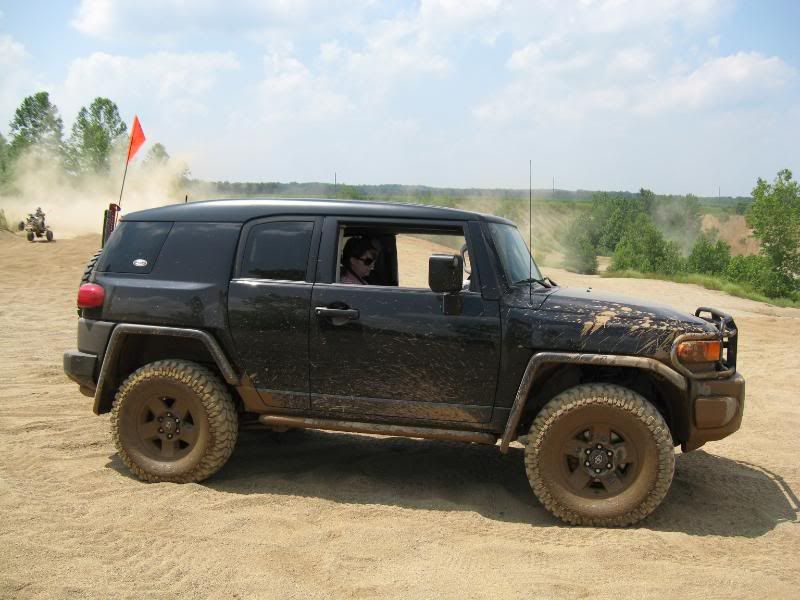 I learned a ton about A-trac , how to left foot brake, climb big dunes and a bunch of other tips on off roading in general. Thanks Trail Teams:bigthumb: wish that program was still together.
More to come later.