Ok it all started Feb. 2008 when I bought my used 2008 Black Diamond FJ with 700 miles yes thats right 700 miles. The previous owner had it for 1 month and traded it in on a 09 Highlander his lose was my gain. Here is what it looked like when I brought it home, got to play in the snow the first week I had it.
Before I bought it I told my wife I would not lift it or change out the wheels and tires until the stock tires were worn out. I think she probable knew better because every 4x4 I have had except the 2001 Durango I traded in for the FJ had been lifted. By the end of Feb. I had all ready ordered a 3" OME lift(thanks to Tacozilla at TOP) and I figured since I was lifting it I would need new wheels and tires. I wanted the Mickey Thompson Classic beadlocks but after hearing about the fitment issues with the 16" ones I found a alternative 16x9 Axis Regulators with 285/75/R16 BFG AT's.
Just got home from installing OME lift.
Installed tires and wheels.
Next I decided I needed some rock rails at the time I didn't want them to stick out so I found some used ARB rails. I plan to change them out to either the All Pro's or the Bud Built sliders in the near future.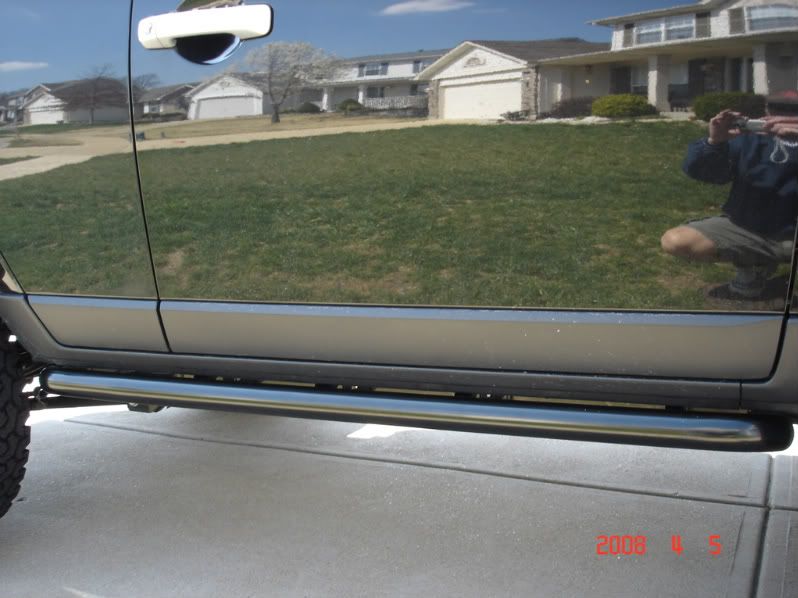 I really never liked how the factory mud flaps looked so I removed them but I after removing them I didn't like the gap that showed in the rear so I mounted the front mud flaps on the rear. I was surprised on how well they lined up.