The meet up was like a freaking parking lot. Fortunately there were only 9 rigs on our run, the others were meeting up to do Mike Koher's JV mine tour. I think I counted 20 rigs on that run. :shock: That looked like a very long day, but they were in good spirits and eager to check out the old mines.
Our plan was to do a run through Johnson Valley hitting several different types of terrain along the way.
The first section of Bullfrog.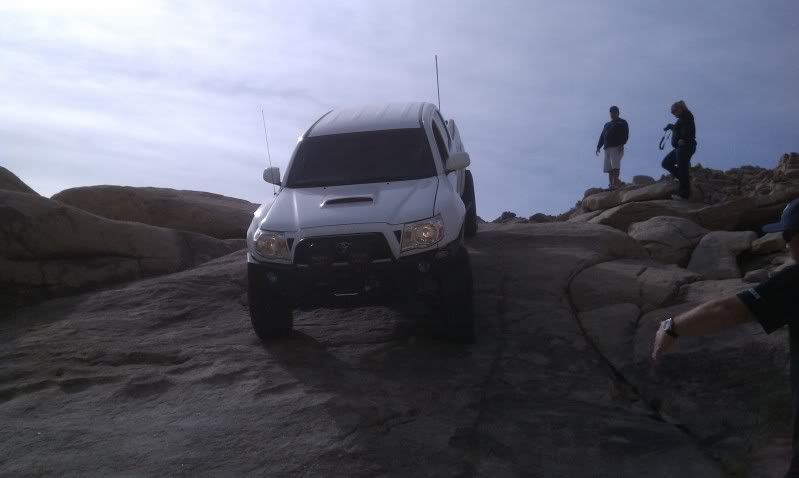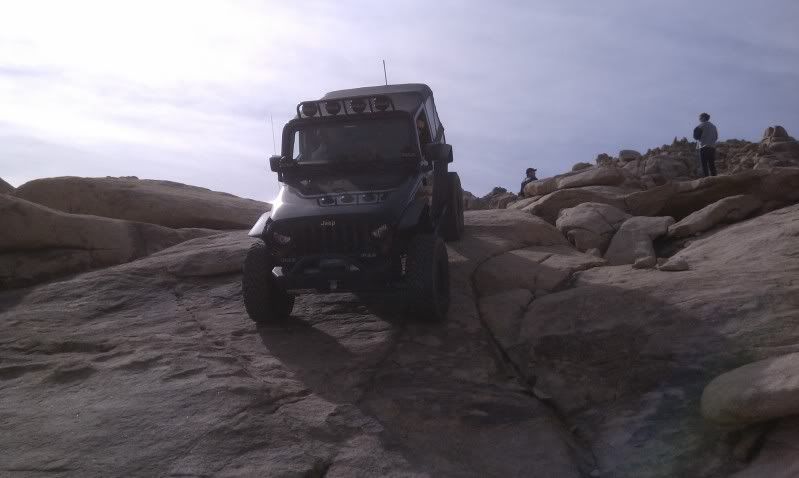 A section of Cakewalk.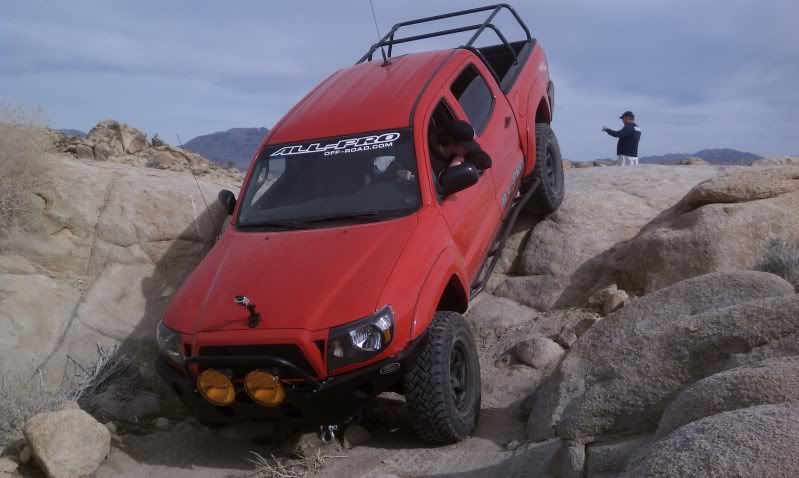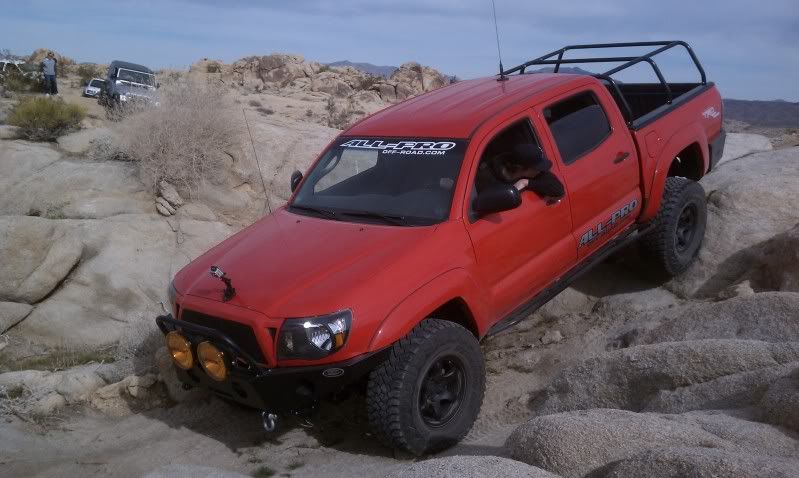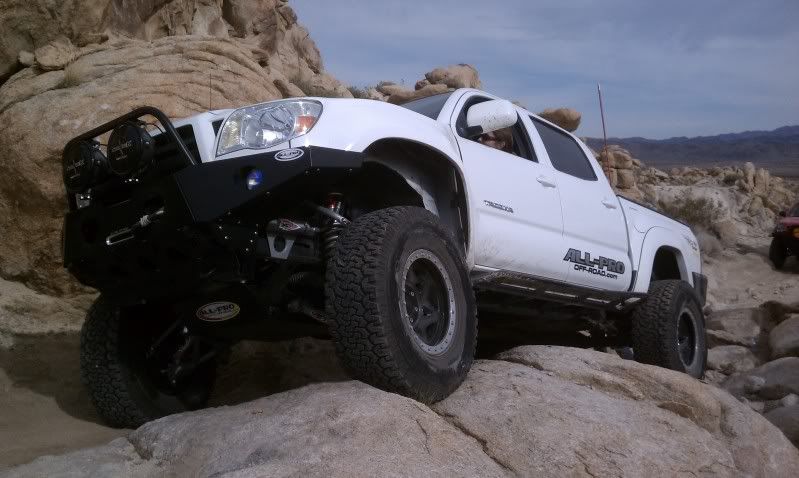 I managed to get this nice little dent of the day.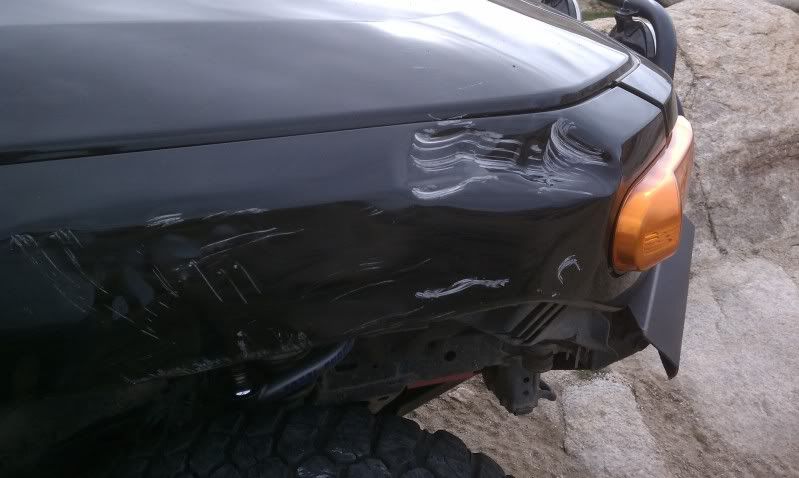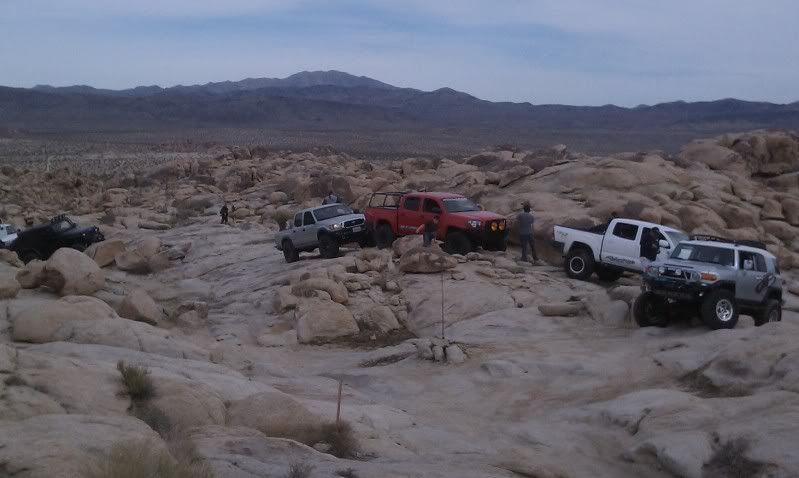 From the Buttes we headed over towards Soggy Dry Lake to try and find Jon who was running a new trail in that area (Crowbar) with his Razor. There are 3 newer trails in that area. We stopped for lunch and while everyone ate I ran up the canyon and found Riffle Canyon trail, which looked like no joke.
We found the trail that Jon was running but there were no signs that enyone was around.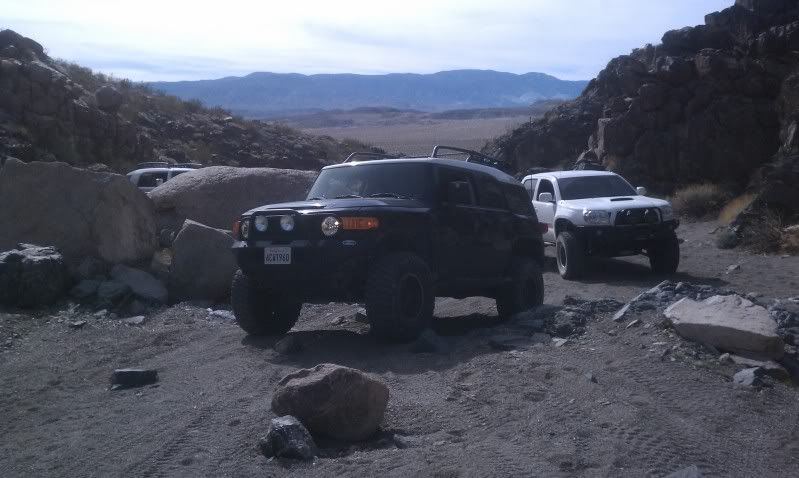 Headed towards Means and stopped to play at the dunes.