Discussion Starter
•
#1
•
ksfrogman's magma build: Orange Crush---A TURTLE
My inspiration ("Speedy" the desert tortoise):

Orange Crush:
A
TURTLE
=
All Terrain Upclimb Recovery Transport for Light Equipment
Current Configuration (recent) to older photos
. . .
9/04/2014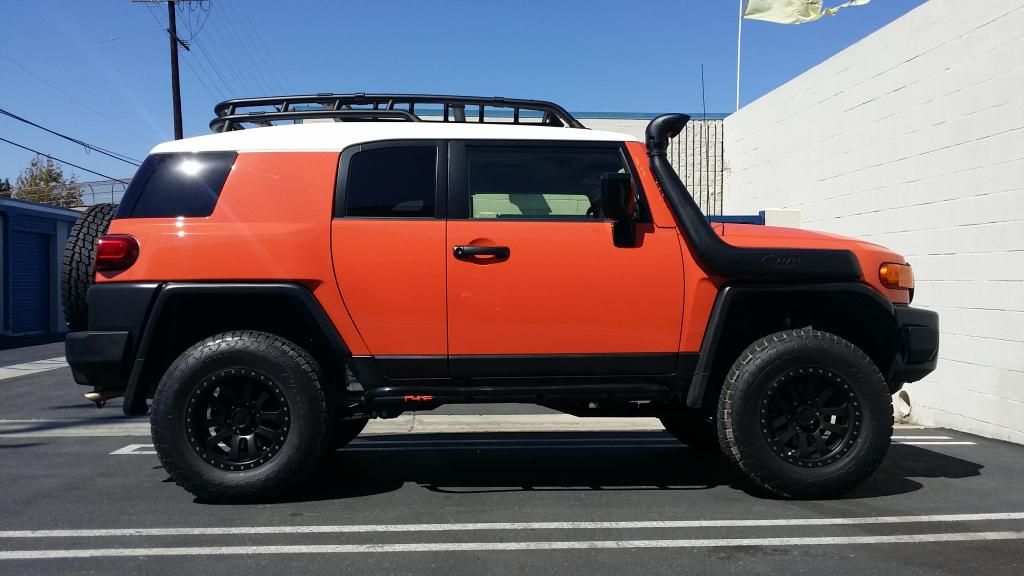 8/05/2014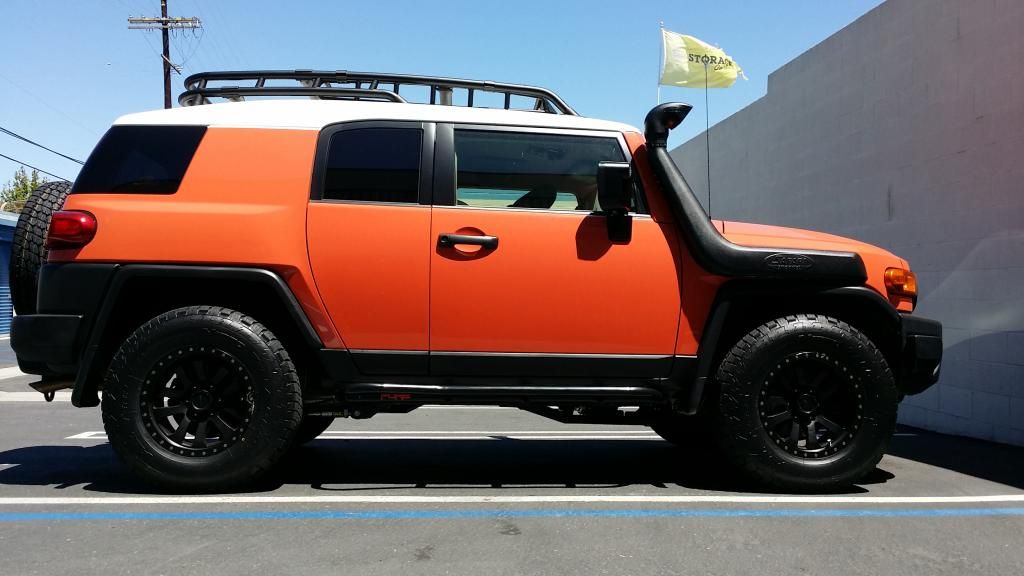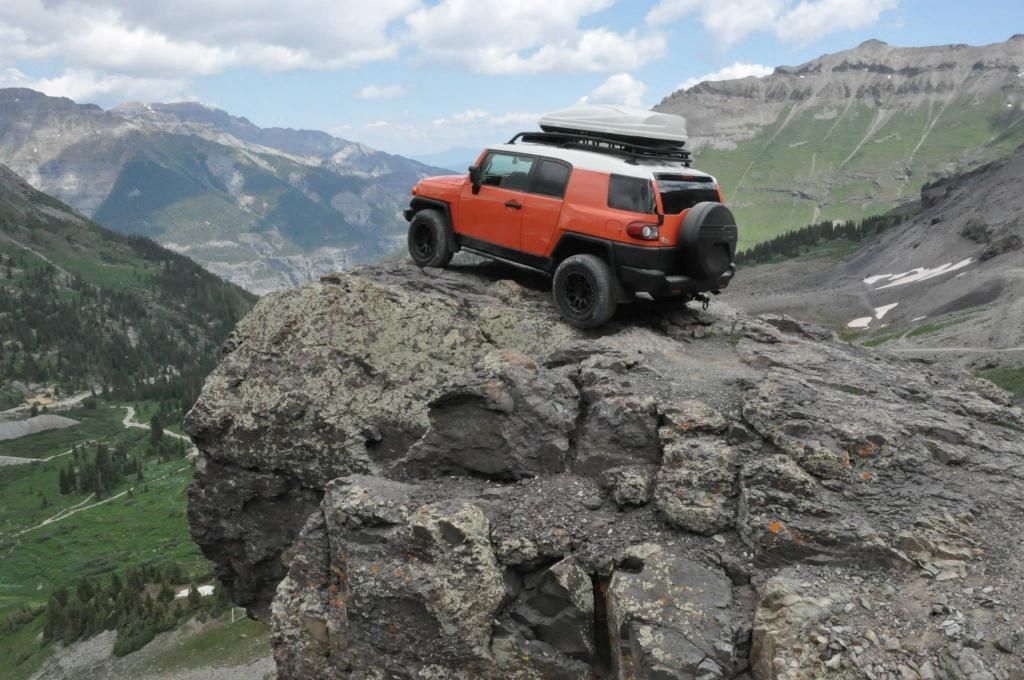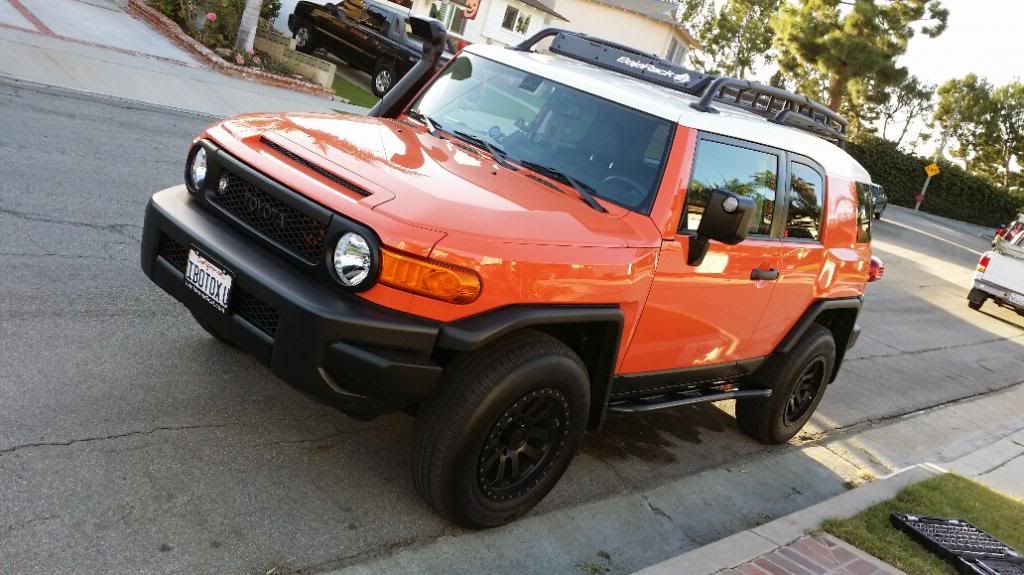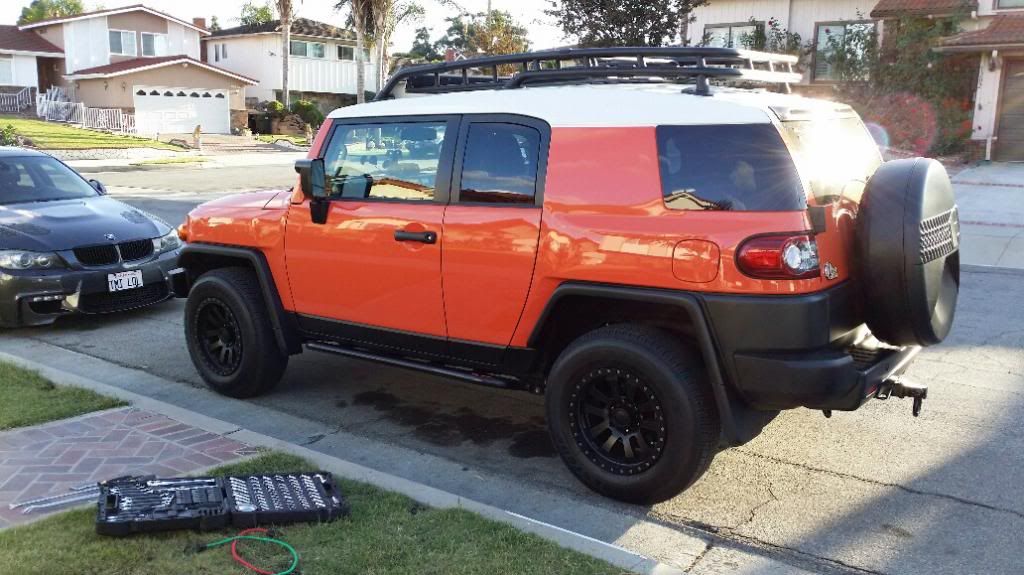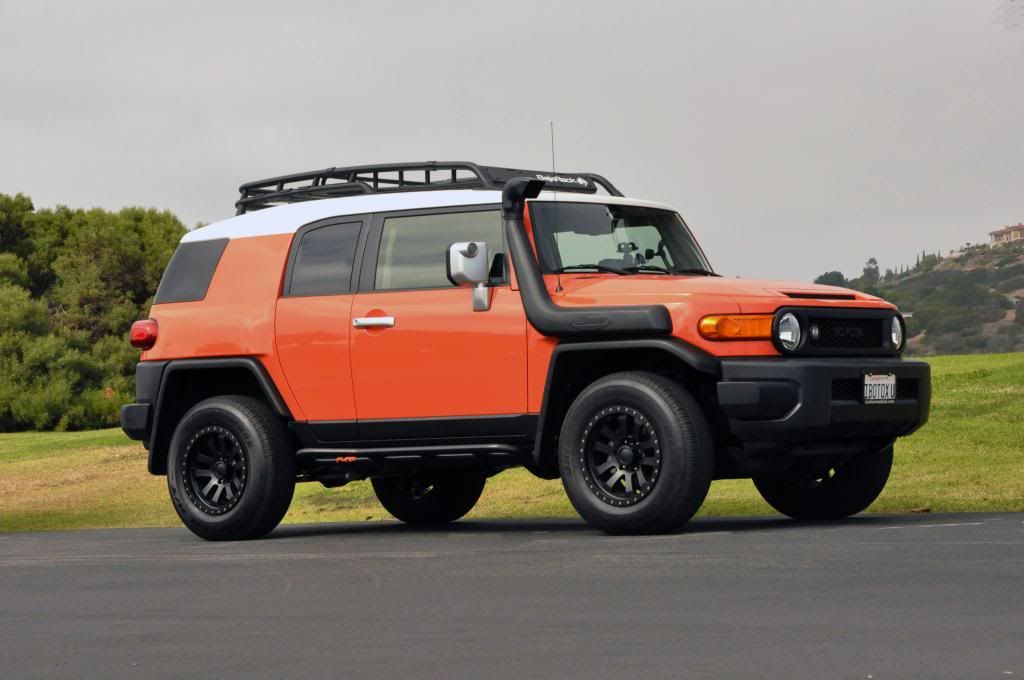 2013 FJ Cruiser
Purchased Tuesday morning, 8-20-13 from Toyota Vallejo
Convenience Package
Offroad Package
Suspension:
Metal Tech Offset Lower Link (rear LCA)
ICON STAGE 2 to be installed 9-4-14
58647 (QTY 1)- Extended Travel Adjustable Coil-over Shock Kit
58551 (QTY 1)- Billet Uniball Upper Control Arm Kit
52700 (QTY 1)- 2' Lift rear Coil-spring Kit
56505 (QTY 2)- ICON VS 2.0 Aluminum Series Rear Mono-tube Shocks w/ Internal Reservoir
Engine Bay
Expedition One FJC 2013-14 Windshield Washer Reservoir Replacement Kit. 1.8 Gallon Plastic ***INCLUDES PARTS TO RELOCATE AIR PUMP*** en route
sPod System - TBI
Exterior:
Bi-Xenon Projector headlights w/ 35W Morimoto Ballasts and Orange LED Halos
BajaRack drop-in basket
now replaced by...
Baja Spylight System Rack with SFA modification for satellite radio - TBI
Trail Teams black-out grille with Plasti-Dipped Toyota Emblem
Dupli-Color black bumper coating on front lower valance/bezel
Trail Teams black rear center valance
Trail Teams black-out mirrors
Tacoma black handles
PRO COMP, Series 7036 Wheels, 17x9, Flat Black
OEM Bridgestone Dueler H/T P265/70R-17
Body Mount Chop (
Anatomy of a Body Mount Chop and Carrot Juice
)
Class III Hidden Hitch and OEM wiring harness
Pure FJ branded All Pro standard sliders powder coated and accented.
Relocated aftermarket rear sensors
ARB Safari Snorkel Install
HELLA Supertone Twin Horn Kit
BudBuilt 5-piece combo - stainless steel, powder coated black
RockTek rear LCA armor - to be installed
Custom painted Thule Atlantis 1600 Roof Box
Boztec rear differential skid plate
Interior
Tuffy Security Console with secure floor bolt sealed in silicone
Passenger armrest delete and cover
Rugged Ridge Floor Liners
(F and R)
Covercraft UVS100 Heat Shield
Springtail FJ side rack combo with large 1st Aid Pouch (orange)
Ellis Precision Shift Knobs (BlackIce Automatic)
Expedition One Trail Series Rear Bumper with Smooth Motion Tire Carrier - en route.
Back-up Camera Mount Bracket for FJ Cruiser
Future plans/wish list
FJNewb Scuba Mod
- received; to be installed
Trasharoo Spare Tire Trash Bag
Initial thoughts about suspension:
Radflo (or King equivalent) Front 2.5" Coil-Over Shock w/ IFP (0-2" lift) - 600 or 650 lb springs
Radflo (or King equivalent) Rear 2.5 Non-Coil Shock w/ IFP (0-2" lift)
LED Light Bars
Man-O-Fre auxiliary fuel tank
2nd battery with Kar Tek battery box
Notes (Stock vs OME):
Front:
STOCK 16mm x 100mm/115mm x 345mm - 7.75 coils - 3.7kg - 580lb/in
FJ 16mm x 100mm/115mm x 351mm - 8.75 coils - ...kg - ...lb/in (+0.24" +...%)
883 17mm x 100mm/115mm x 375mm - 10.6 coils - 5.7kg - 590lb/in (+1.18" +2%)
884 17mm x 100mm/115mm x 385mm - 10.6 coils - 5.7kg - 590lb/in (+1.58" +2%)
885 17mm x 100mm/115mm x 395mm - 10.6 coils - 5.7kg - 590lb/in (+1.97" +2%)
886 18mm x 100mm/115mm x 402mm - 12.5 coils - x.xkg - 660lb/in (+2.25" +14%)

Rear:
STOCK 15mm x 160mm/115mm x 360mm - 6 coils - 2.7kg - 180lb/in
FJ 15mm x 100mm/115mm x 375mm - 6.5 coils - ...kg - ...lb/in (+0.6" +...%)
895 17mm x 160mm/115mm x 390mm - 6.75 coils - 5.6kg - 260lb/in (+1.18" +45%)
896 18mm x 160mm/115mm x 390mm - 6.75 coils - 6.4kg - 318lb/in (+1.18" +75%)
897 19mm x 160mm/115mm x 390mm - 6.75 coils - 7.2kg - 387lb/in (+1.18" +115%)
How I decided on the magma FJ:
here
My mission, should I choose to accept it, is to have a conservative FJ build.
The Beginning
. . .
I decided to start a story/build thread for (1) documentation, (2) fun, (3) because wife is out of town and this will keep me out of trouble (until she sees this thread).
I will continue to add to this thread over time. The FJ will be a daily driver, so there will be some practical compromises. This is my 16th vehicle including 2 crotch rockets and a JetSki, and I've lived through the joy of modifying each and every one. My mod requirements are, and not necessarily in order:
a) has to be practical (consider safety, drive-ability, mpg (to an extent), inside cargo capacity)
b) has to be fun
c) wife has to like it
d) has to fit in garage
e) has to look good (like a fat, orange frog)
f) should not compromise longevity or ergonomics
g) must keep me safe from zombies
h) approaches should be technically eloquent
The day after purchase, it's home next to the SUV it will replace.
Bye Exploder!
Here come the toys...