Discussion Starter
·
#1
·
Meet Scarlet...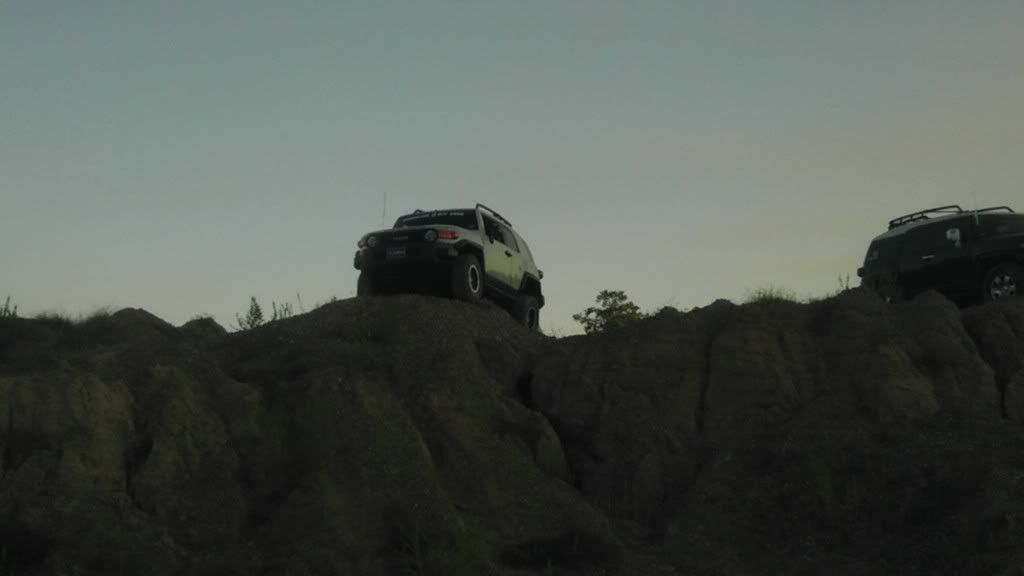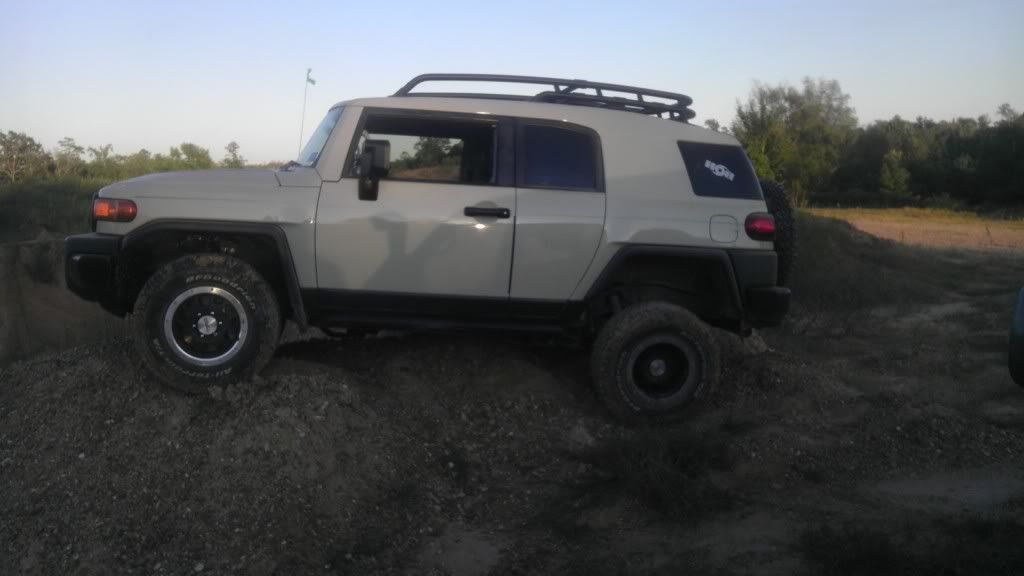 Well here goes my build thread and how my journey started,
I totaled my 2003 GMC Sierra on the west bound side on the Atchafalaya Basin bridge early september of 2011. A car in front of me hit the brakes and i hit mine...it was raining... i scream "HOLY beep... beep...beep-ba-beep" next thing i know i pun 2 times hit the rail backwards and the fun part starts here.... rear drivers side wheel sheers off the axle, rolls me to the side and i hit the rail. I'm looking at the road facing the wrong way in traffic.
me=needing new pants.:boohoo: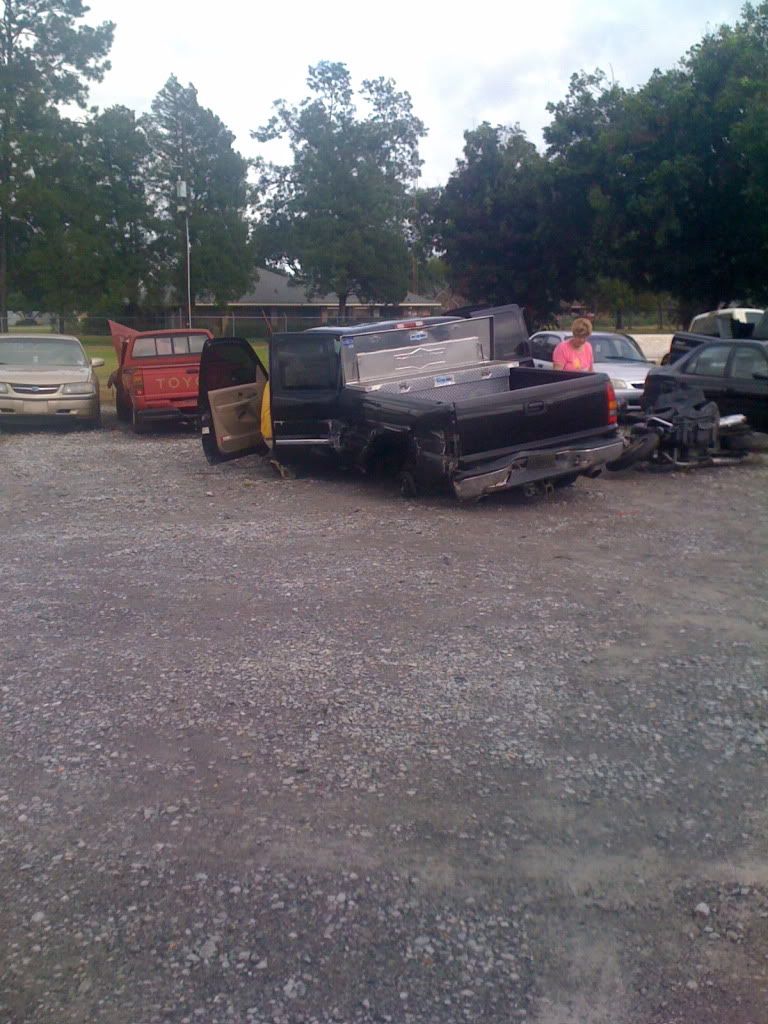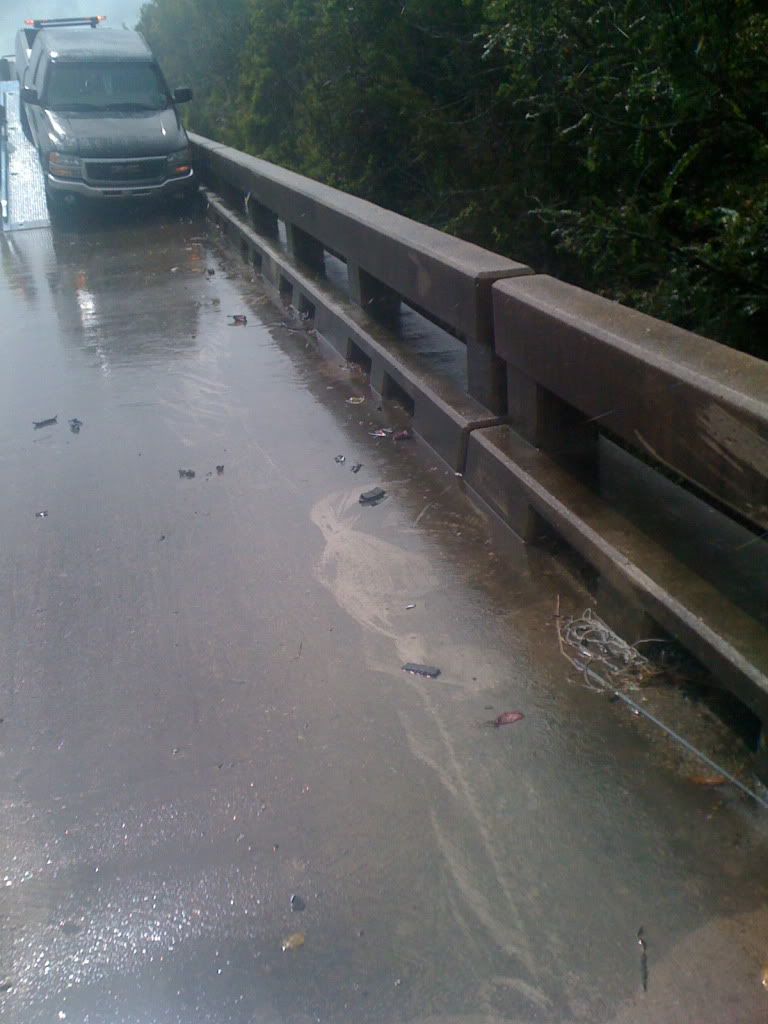 after i cleaned myself up and everything was in motion, it was time for a new vehicle... i called a good friend of mine who worked a few hours away from me at Atkinson Toyota in Bryan, Tx, and explain what i was looking for.
i wanted:
4X4
good styling
fun to drive
nice power
safe...
he said i should look at a Trail Teams FJ. he sent me pics of the 2011 they had and said they just got a 2010 tt traded in that morning with 21,171 miles on it (poor guy had twins and wife said fj-minivan :mecry
i got him to send me some pics.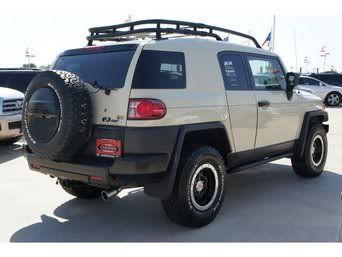 i loved the truck from the first second i saw it... and i knew it was the coolest thing i had ever seen!
the next morning i drove to my local dealer and said i needed to test drive an fj. they had the 2011 tt and i drove that one. i was deep in love at this point!!!
i called tony back on my way home and told him i had to have it. he said he checked it out and i sent my uncle just to double check it out. everything was CLEAN! car fax and all...
so the deposit went down, insurance sent the check, bank said here you go and i drove to texas to pick up my new truck!!
little did i know how deep i was actually about to be...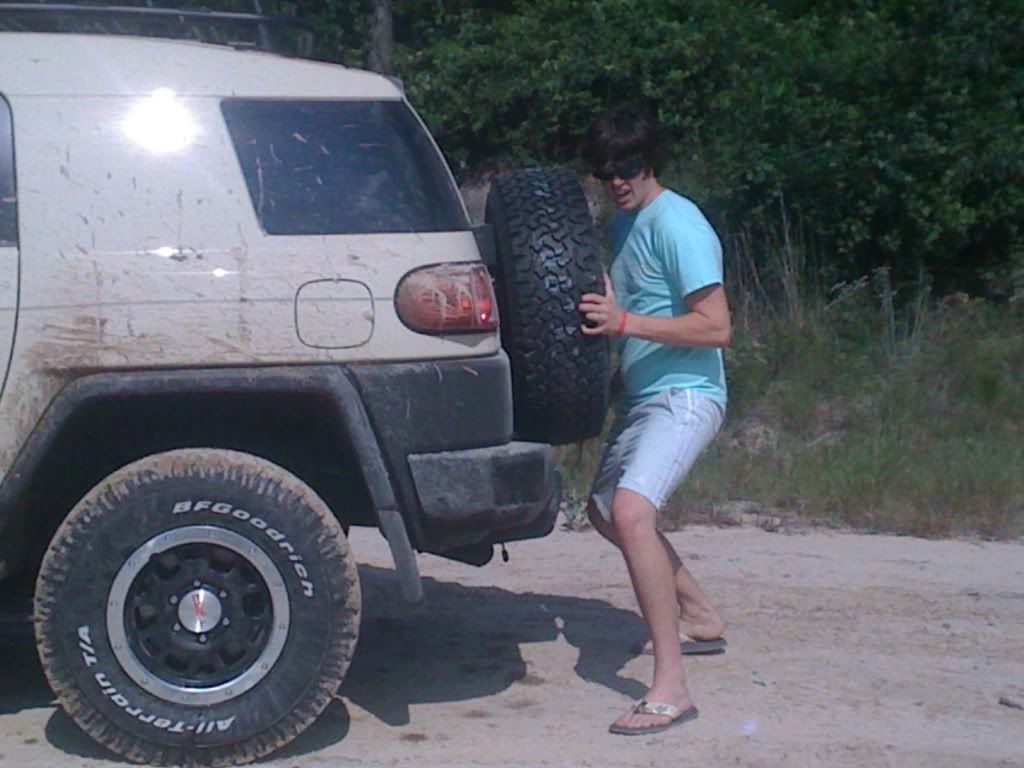 "i freaking love this thing!!!!!!!!!!"
all papers signed and drove my 2010 Trail Teams FJ right off the lot, heading to "sexuv bliss" as my girlfriend put it... this is where her name came about.
i didn't have my seatbelt on pulling out of the car lot and she proceeded to scream at me with the loud beeping. my response was "GOOD LORD SCARLET CAN I HELP YOU?!!?!? ohhh.... seatbelt..." the name stuck.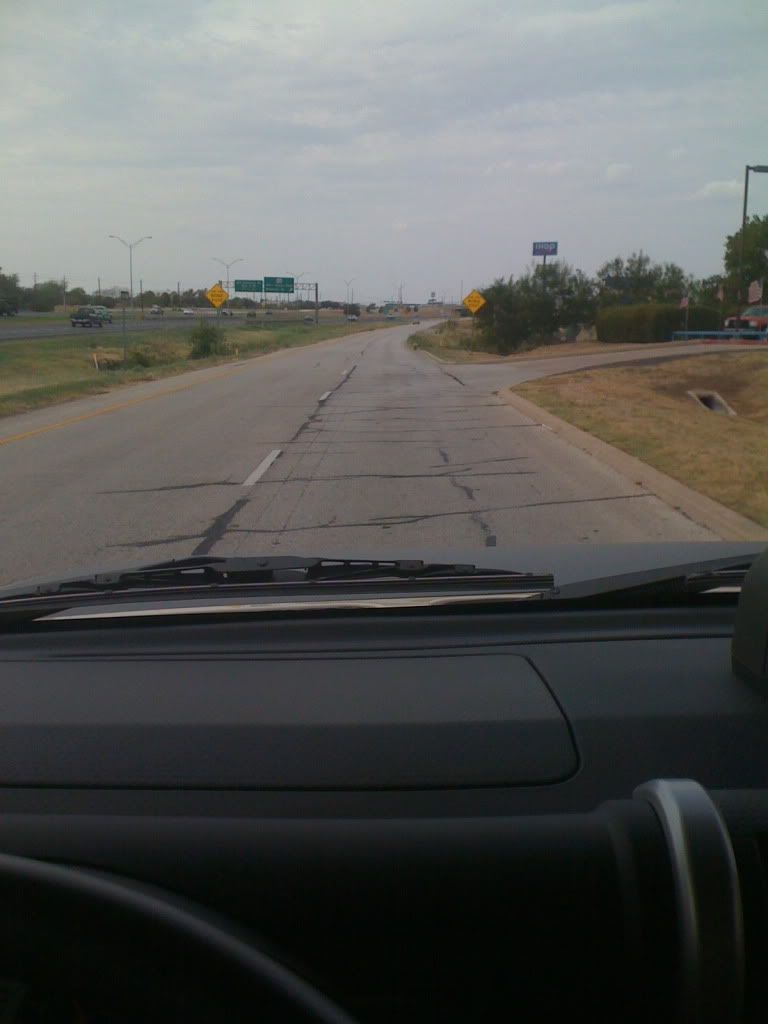 the very next day it was time to test it out!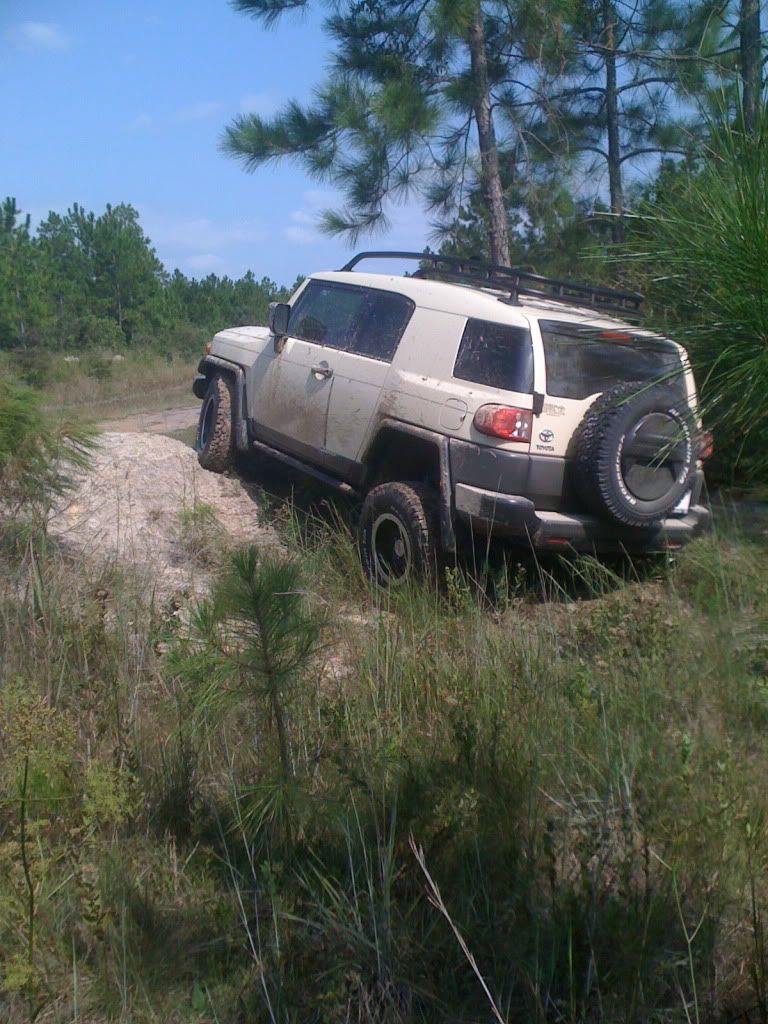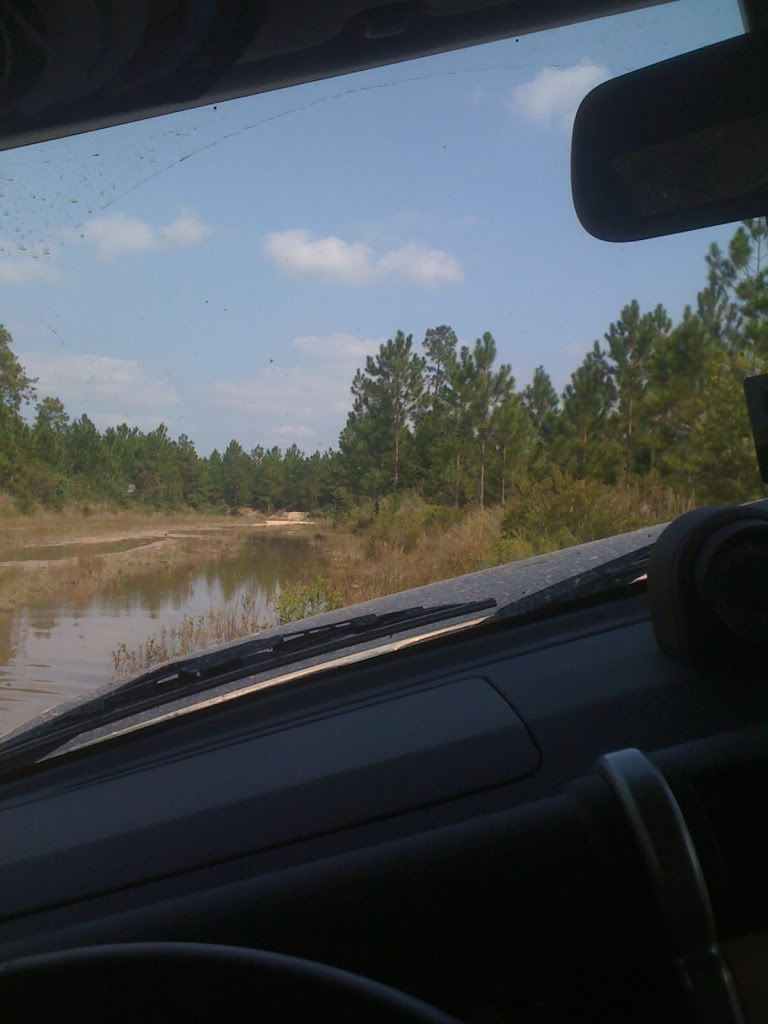 i did hours of research....and found this forum! i joined up and started my wish list.
first mod, spacers for the time being.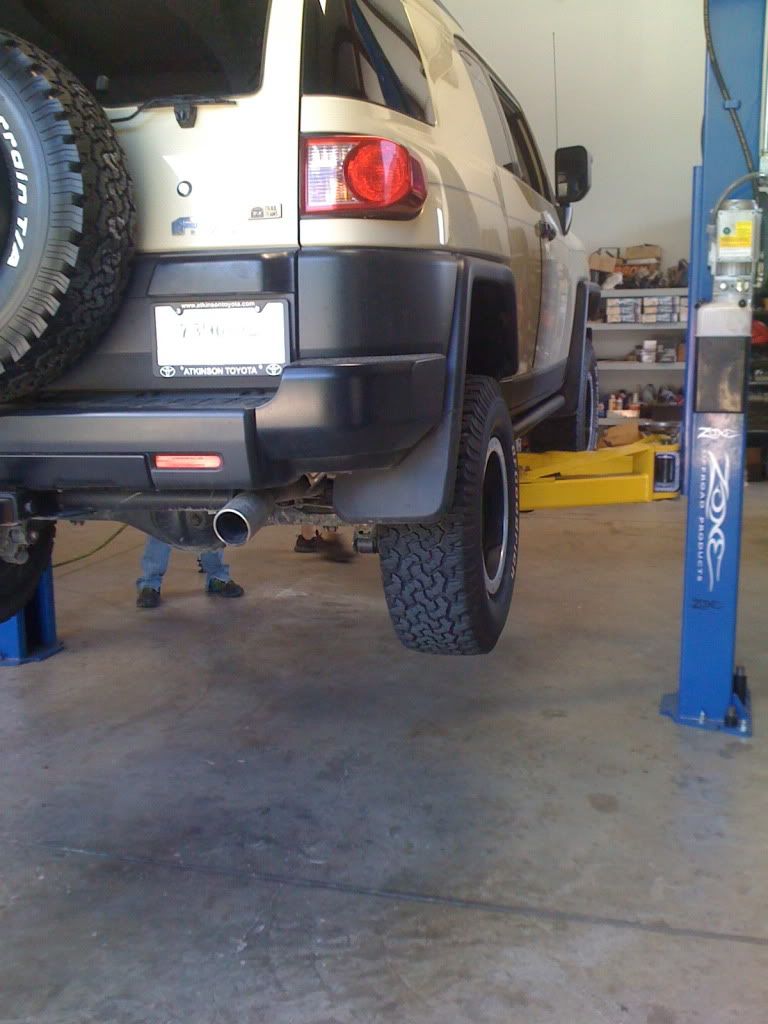 i met up with some of the guys here on a trip to Sicily Island, La... it was UHHHMAZING for my first real wheeling trip in "Scarlet"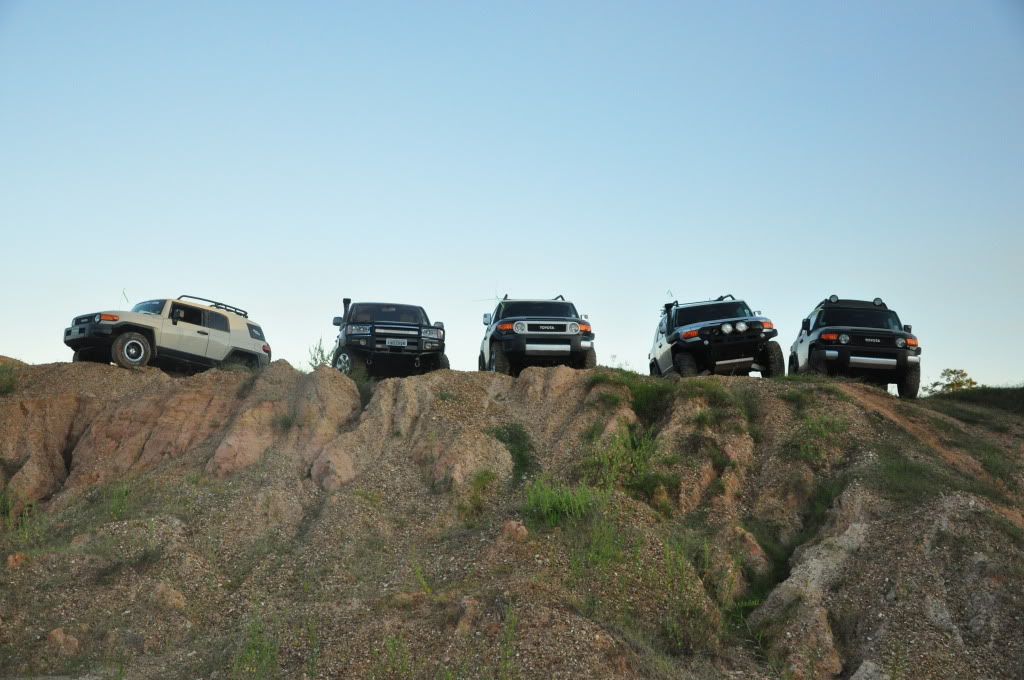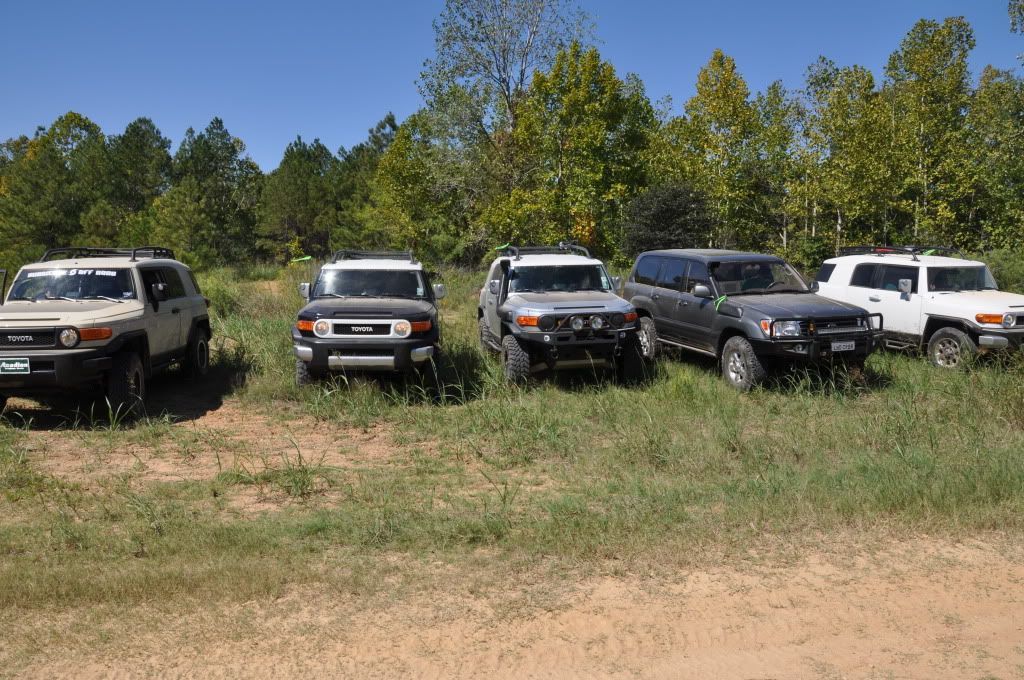 such a blast! heres some more pics
Sicily Island oct 1 pictures by hodges8085 - Photobucket
Current mods as of 12.04.11
:
Engine & Performance
:
throttle body bypass
K&N high flow lifetime air filter
removed the emissions pad stuff from inside the air box.
BORLA XR-1 muffler (22")
Snorkel
Suspension
:
custom 3" lift:
Toytec/Blistein ajustable front coil overs
Icon VS rear shocks
Toytec "Superflex" rear springs
Light Racing UCA's
Protection
:
Ricochet front bash plate
Ricochet engine skid
stock rock sliders
stock Trail Teams skids
Rocktek shock guards
Tires & Rims
:
BFG KO 265 75r 16's
black TRD "beadlock" style 16" rims.
Other
:
Trash-a-roo
All-Pro high clearance exhaust tip
Cobra cb w/Firefly II antenna and Bandi mount
rubber marine shorty antenna for the am/fm
6k hid headlight kit hi/low
Sirius/xm radio
Icon billet shift knob/ and 4x4 knob
Areoflow headlight covers
custom roof rack clamps
Demello high lift clamps
Recovery
:
Hi-Lift 48"
15' tow strap
Iornman small recovery set(15' strap, shackles, gloves)
Gerber ax and machete
To come
:
Warn 9,000lb winch
remaining skids for full protection
Toy-Outfitters rear lower and upper links
Demello Offroad single hoop/ or evil eye bumper
All Pro rear bumper
light bar for stock roof rack
URD Y-pipe
Unichip tuner
33's- probably Nitto Trail Grapplers
dream on buddy
:
supercharger
4.28 gears
ARB front locker
Dana 60!!
:rocker:
thanks for reading!!!:cheers: