2001 Toyota Land Cruiser UZJ100 in River Rock Green Mica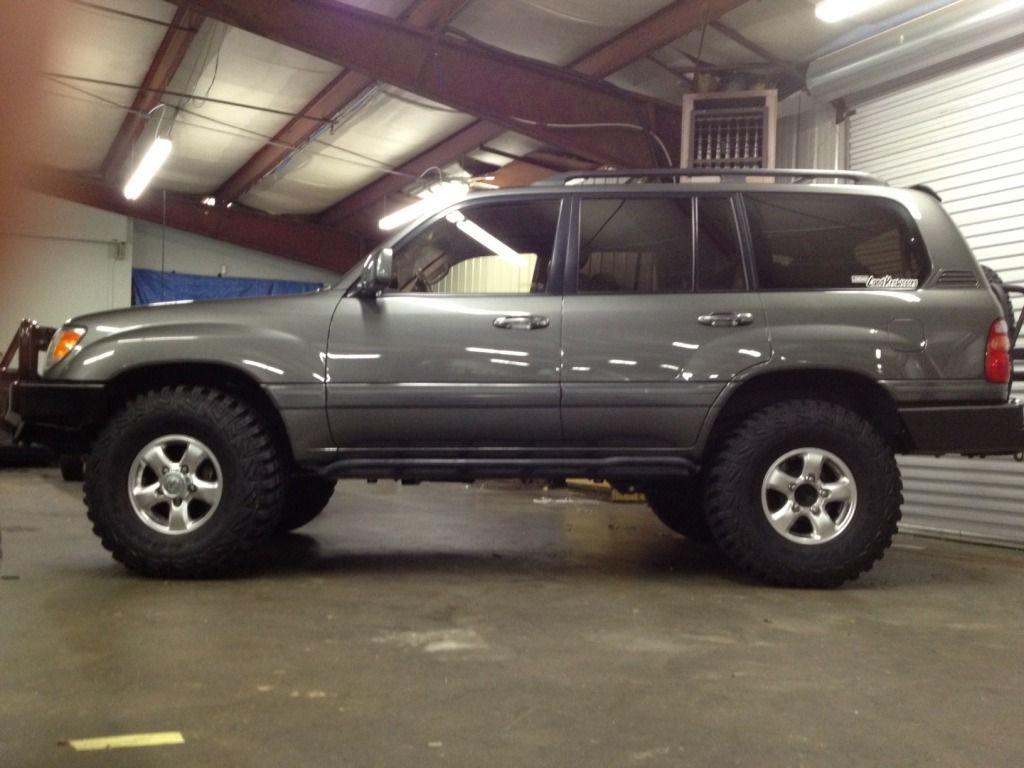 Factory specs and features:
2UZ-FE V8 engine (230hp and 320ft/lbs)
Torsion Bar IFS
4-Link with Panhard rod semi-floating rear axle
A-TRAC and VSC equipped
6500lbs tow rating
Tires and axles:
315/75r16 Goodyear MTRs on OEM 16" wheels
ARB air lockers front and rear (ARB high output compressor)
Nitro 4.88 gears
Suspension:
OME torsion bars and 860 rear springs
Radflo 2.5" emulsions shocks
Hardline Fabrication Services rear upper and lower links
80 series extended rear sway bar links
Bump-It Offroad differential drop bracket
Custom frame link mount armor
Custom 1" body lift
Armor:
ARB front bumper (03+)
BIOR rear bumper with tire carrier and can carrier
BIOR engine skid
White Knuckle Offroad rock rails
Rear lower shock armor
Spressofab V.2 recovery brackets
Electrical:
Diehard Platinum primary battery and Yellow Top Optima auxiliary battery
Titan 12K winch with synthetic line
Rigid Industries 30" LED light bar
ARB fog lights
CREE LED reverse lights
George's LED dome lights
5000K DDM HID low beams
JVC 840 headunit
Cobra 75 CB
Engine:
Doug Thorley ceramic coated headers
Safari Snorkel
DT catback (ordered)
Miscellaneous:
Ellis Precision transfer case knob and optima battery clamp
Source C02 tank
I would like to give a big thanks to a few companies that have great customer service and have helped me get my 100 to where it is:
Trdparts4u
Hardline Fabrication Services
Ellisprecision
Metaltech4x4
Two previous build threads, both sold.
2007 FJ Cruiser:
http://www.fjcruiserforums.com/forums/member-build-ups/57388-layonnns-voodoo-build.html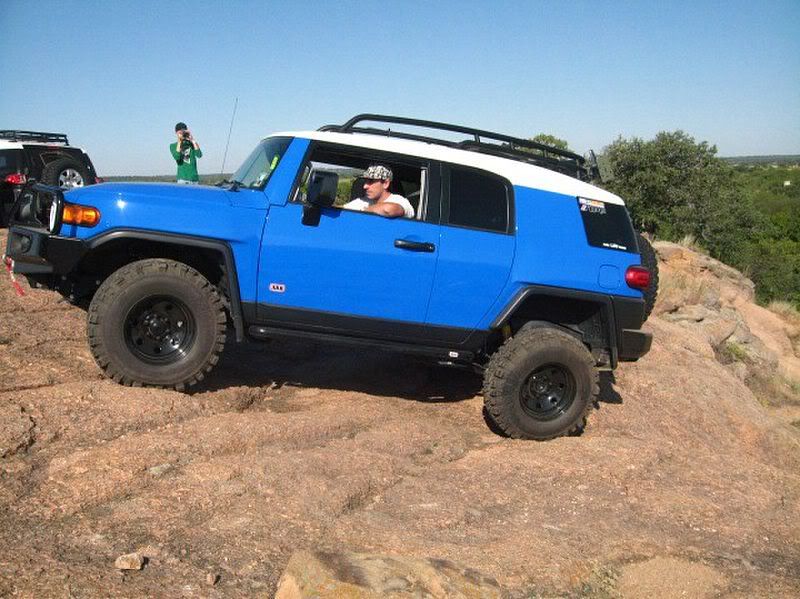 1997 Land Cruiser (FZJ80)
http://www.fjcruiserforums.com/forums/member-build-ups/111649-layonnns-locked-fzj-80-a.html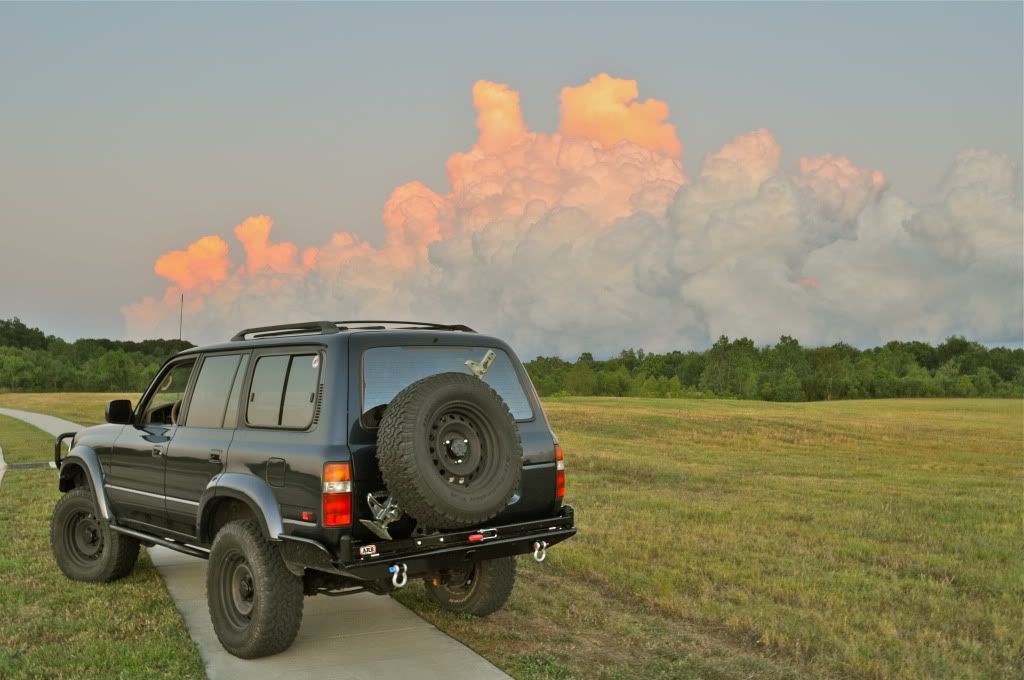 A lot of folks have asked why i switched from the 80, so here it goes.
I was looking to get new tires, 35" MTRs to be exact. If i was going to go to that size, i'd need to regear to 4.88s, if i was going to regear and have to pull the axles, i need to repack and replace the bearings, WHILE i am doing that, i might as well replaced the rotors and bads, and the rear calipers look like they could use some replacing sometime in the near future, so might as well get to that too. All of this in total, would still have left me with a truck that i wouldn't feel comfortable towing more than ~3K lbs or so with IMO from having towed light loads with it. So, later on, when i finally have enough money saved to get a boat that weighed closed to 5Klbs, i'd have to get a second vehicle just to tow it with.
This towing issue coupled with the price of new 35s, regearing, repacking bearings, new brakes, was going to be a lot of money as well.
On the drive home from Georgia: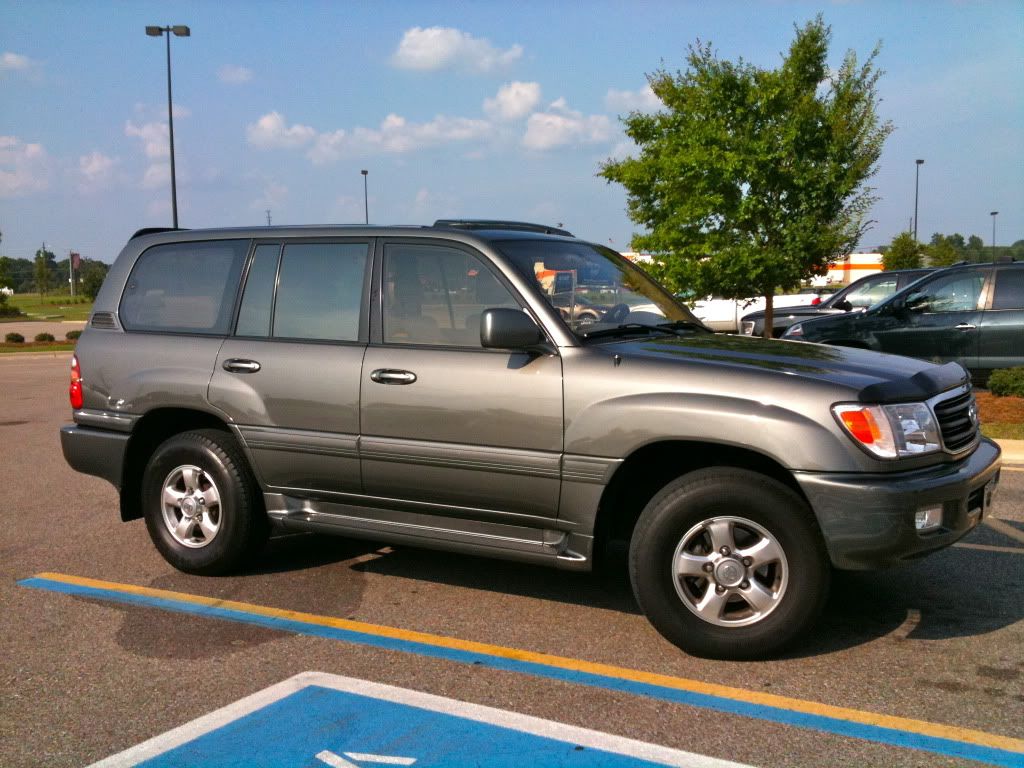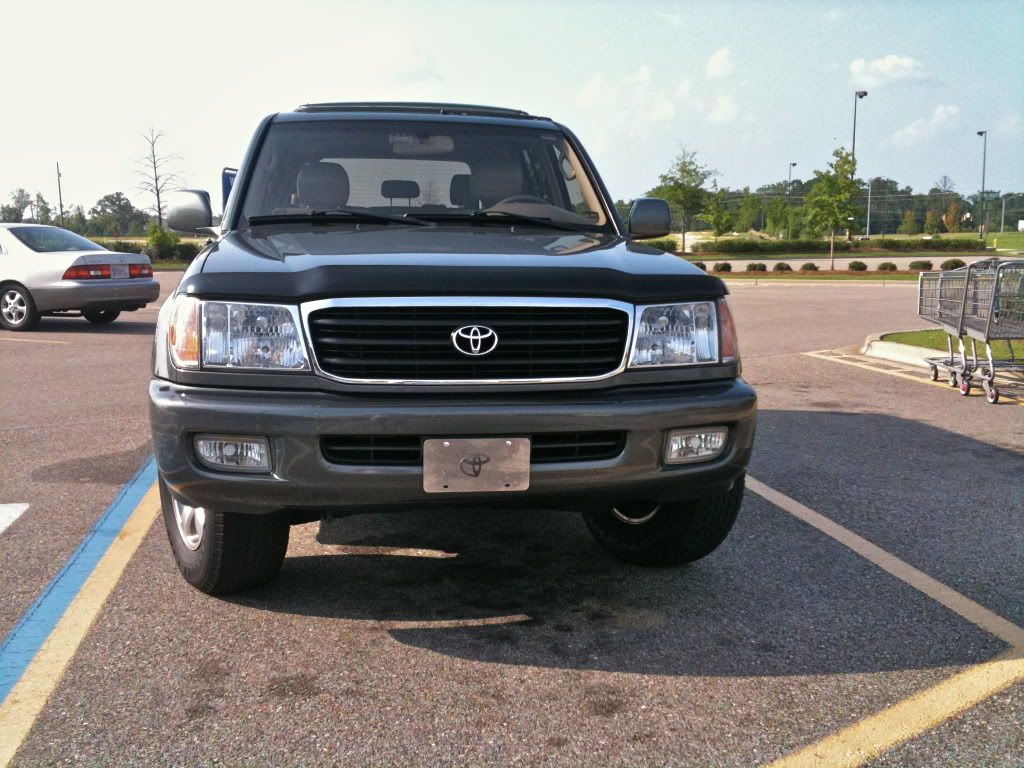 ​
Day1:
295/75/r16 BFG All Terrains installed.
Remove running boards.
Remove sun roof wind visor.
Pressure wash and scrub floor mats, vacuum.
Grease the 6 zerks on the drive train.
Un-plug blown subwoofer (need to get speaker to replace, as it sounded great before it blew
)
Get new Rain-X rear wiper, fix "saggy wiper syndrome"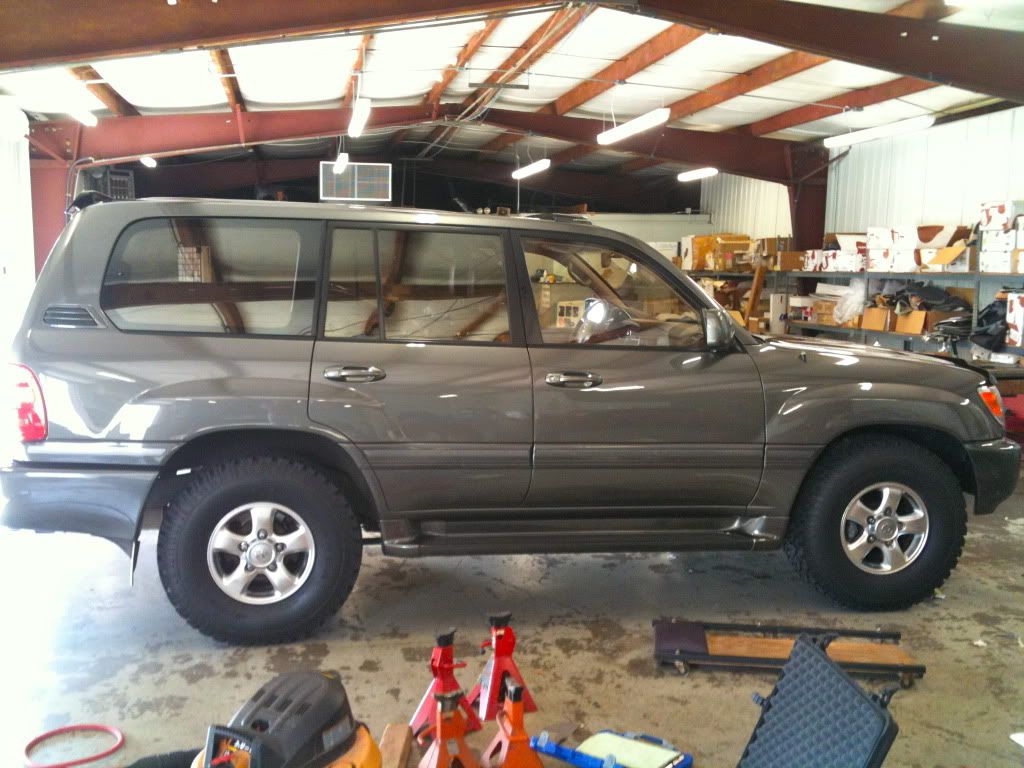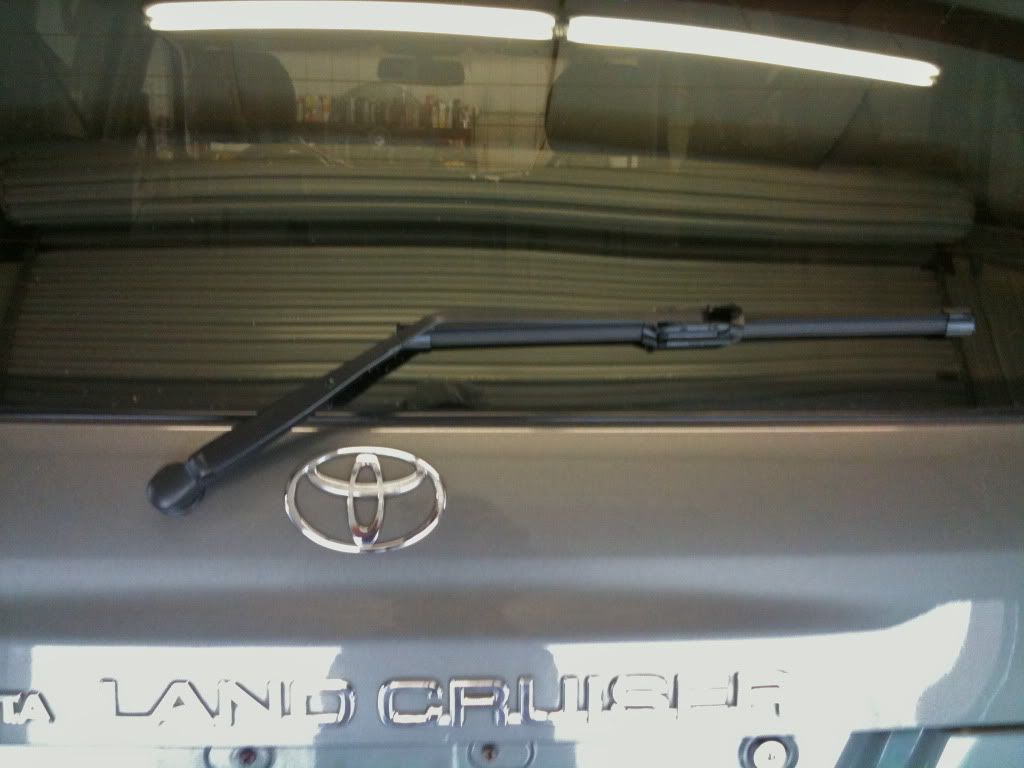 ​
Running boards on.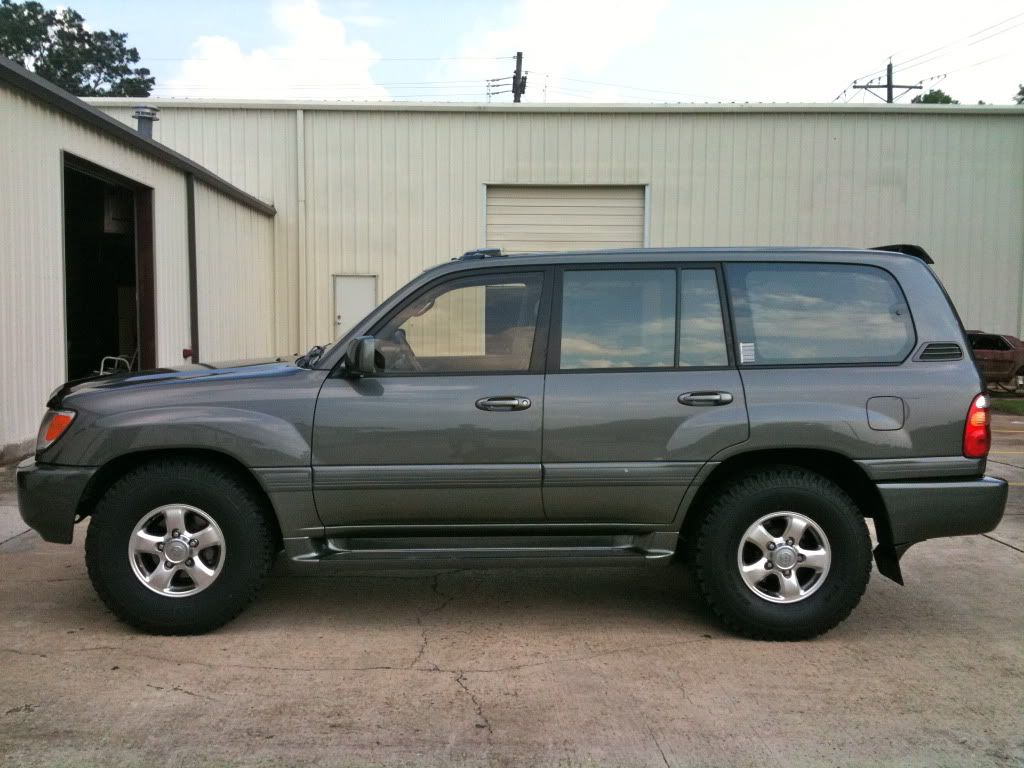 ​
Running boards off.