Most current picture first: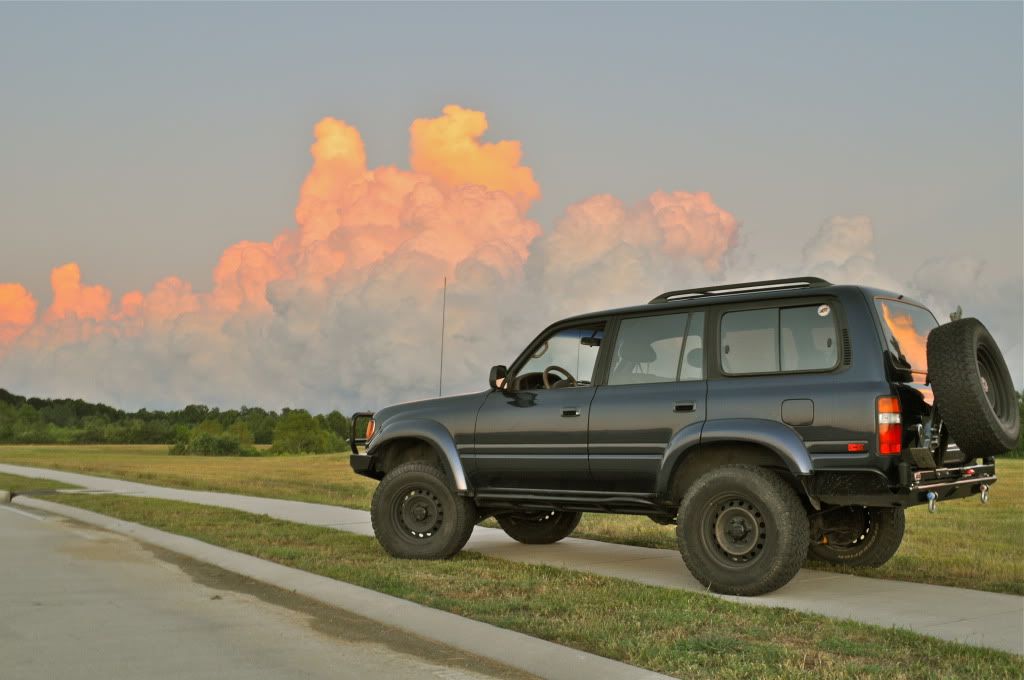 And my co-driver/navigator: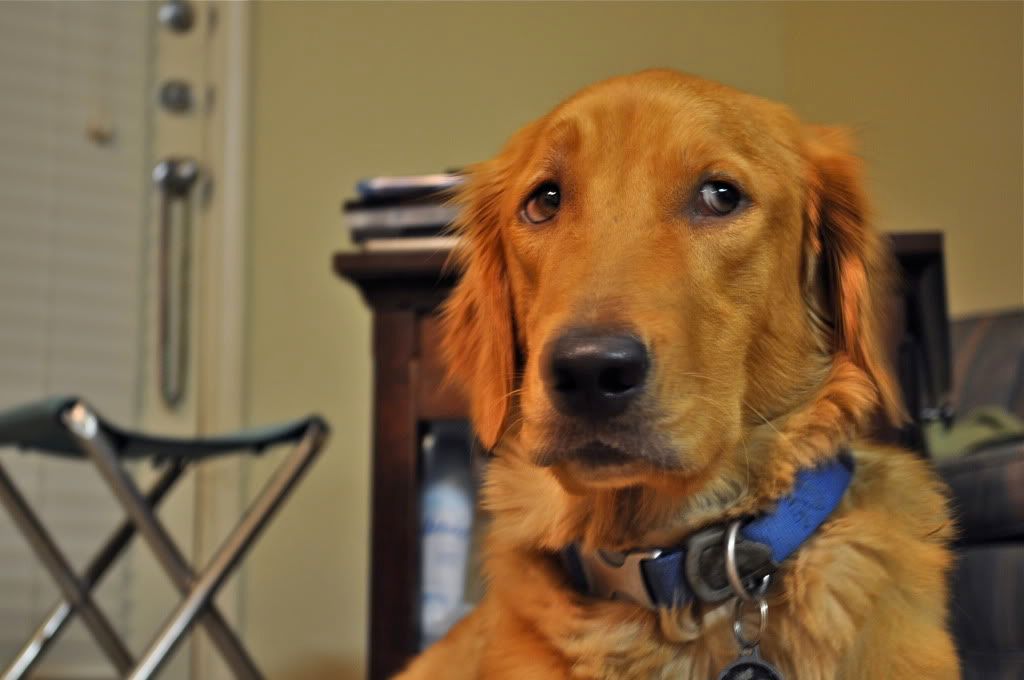 I thought about it long and hard, and made the decision i needed less of a car payment and more room. I need to get back into graduate school with some money saved up. I couldn't do that and still pay off the FJ at the same time so i decided to pick up an FZJ-80. (For some reason people on here think i am an old grumpy man, hahaha, i am 26, and also the youngest moderator)
I looked for 4-5 months and finally found a near stock one i really liked.
1997 Nightshadow pearl with tan interior and 156K miles.
Front and rear lockers
I found it up near Atlanta, GA. So after some emails, phone calls, and a very nice guy over on mud (Scott) went to go take a look at it and give it a test drive, i booked my flight!!! The guy i bought it from (Roy) owns a small used car lot. He came and picked me up from the airport, about an hour later, we made a deal. Off i began on my 9.5hr drive back on July 4th. 2010. It was pretty sweet driving back and seeing all the fireworks but i did miss getting to spend it with the family.
First day home: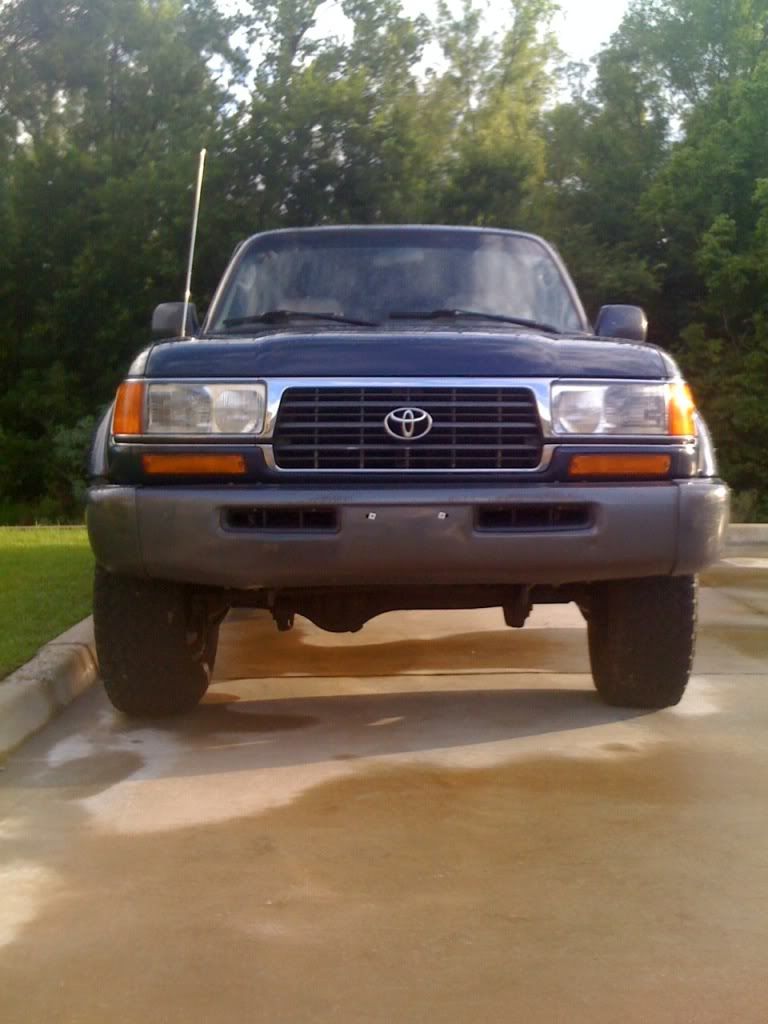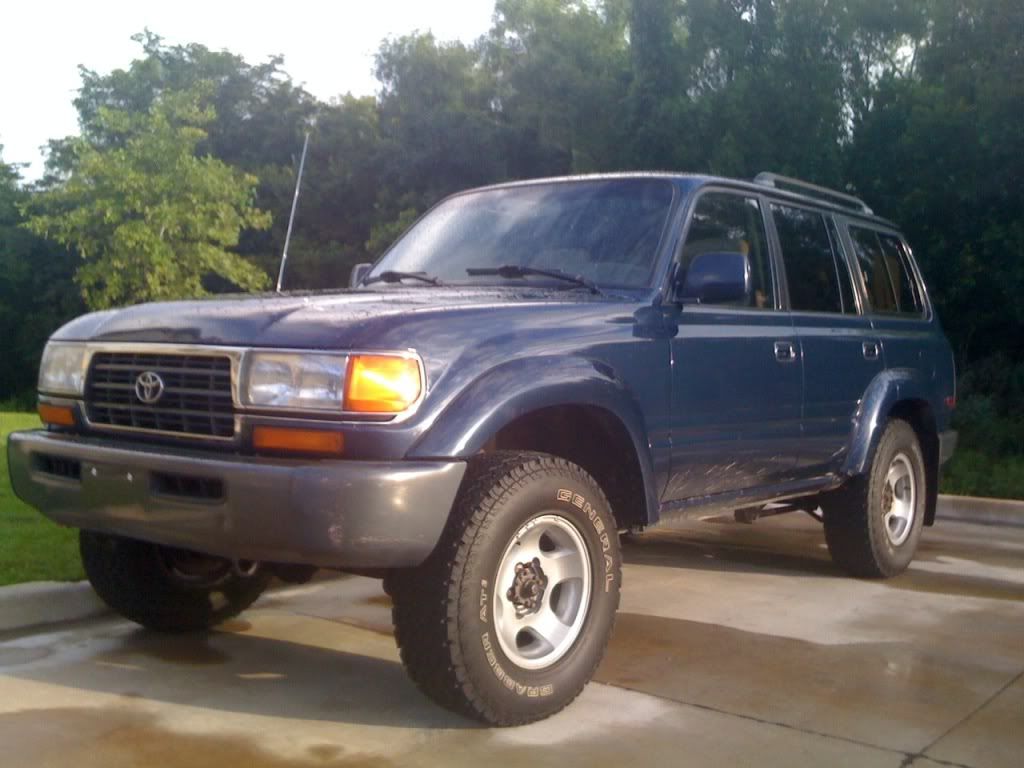 My dad owns an auto-upholstery shop in BR. They have a pretty large warehouse that i have access to whenever i want with a large assortment of tools, a two tower 7Klbs lift, and a place to store everything. Only downside, all of my dads cars/projects are taking up too much space, haha. In the back warehouse are: dads boat, 66 showroom floor condition Mustang, a 66 Mustang project he is building into a GT500 replica, a 70 something Mailbu he is restoring with a 454, and my brothers mint condition 85' Monte Carlo SS. My dad and brother like cars, i like 4x4s, go figure.