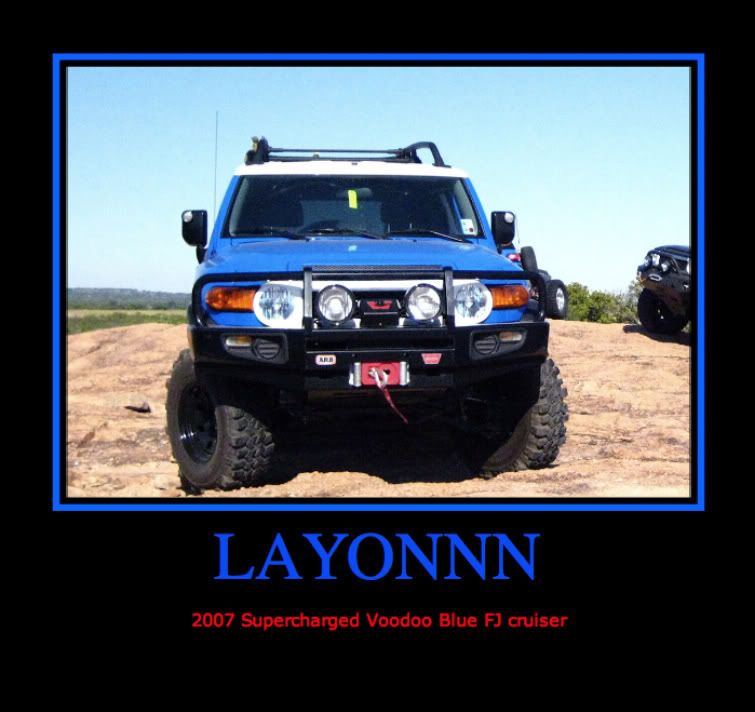 When the FJ came out, i thought it looked cool, but didn't really know about it's offroad ability.
I had an H3 brocure at my house and was seriously looking at buying. Test drove it. I can accelerate on my road bike faster than that thing. Decided to look around. Found this forum. Realized it could not only do some serious offroading, but do it in style.
So after about 3 test drives, I went in and bought it. I stayed up all night reading through the manuals and going look at it in the driveway, just oogling. I don't remember what packages i got. It has the FJammer, A-TRAC, locker, and keyless entry. That is all i cared about really.
At the beginning i just wanted lift and tires. Man, it's like pringles, once you pop, you can't stop.
The stock FJ and Beau the dog.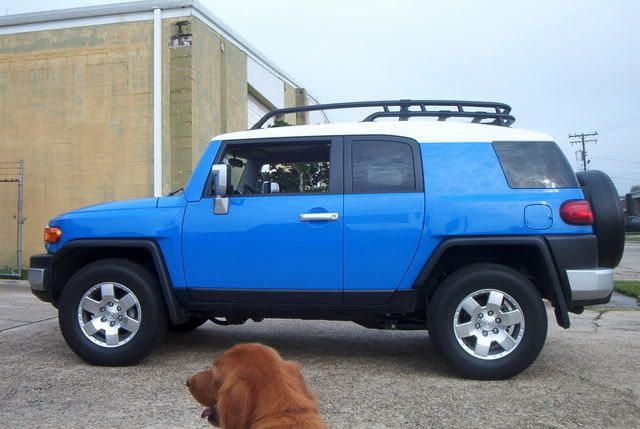 The work in progress