Discussion Starter
•
#1
•
Taking cues from some very sharp people, I have a new Lowrence 540c mounted on the FJ.
I collaborated with SHADOW-WARRIOR, who created a mount to place the GPS where the R/V mirror had been. For the sort of driving I like to do, the R/V mirror is much less important than the GPS. I run a larger spare that tends to obscure the view to the rear and on an expedition load-out the back is "full".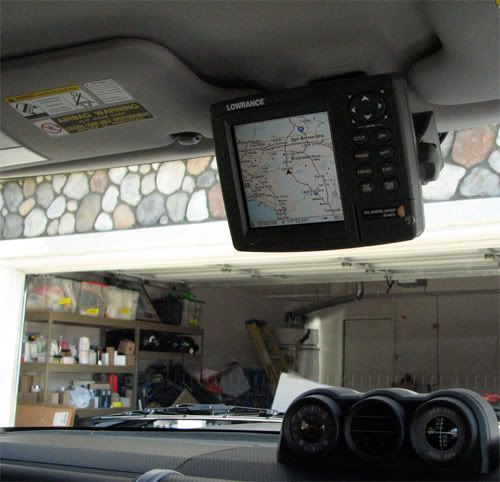 It is easy to view, easy to operate on-the-fly and it doesn't obstruct the forward view.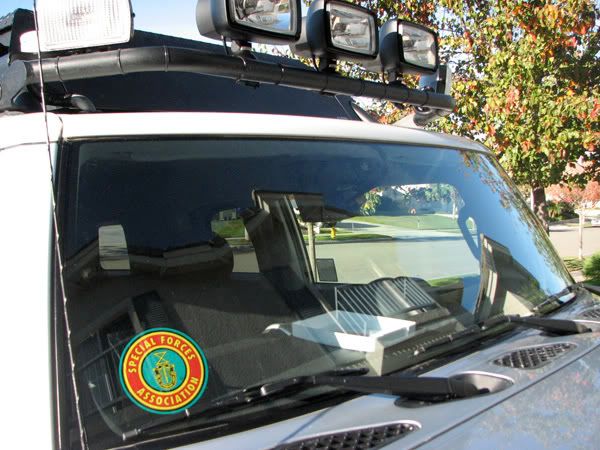 I took a shot through the windshield and you can see that the GPS is well out of the way. It's a little tougher to get the idea in the above photo looking out of the windshield.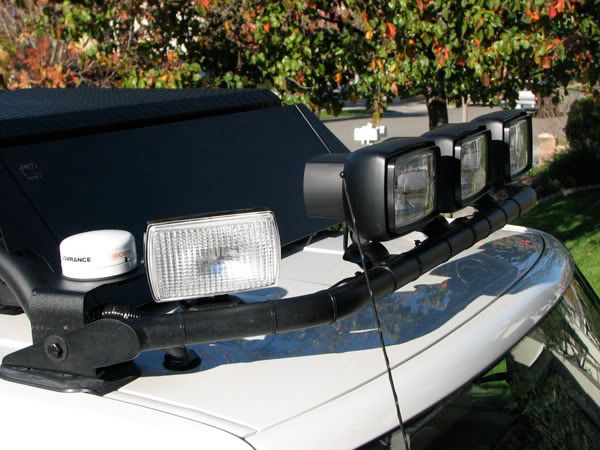 CRUISERLARRY
Home
fabricated a mount for the GPS, and it attaches to the N-Fab light bar.
Here's a closer view of the mount for the GPS Antenna.