Discussion Starter
·
#1
·
Hello to all from a newbie - while I've been lurking around here since December, I just recently joined the group and have found the mod pictorials to be very informative. So, thought I'd try one myself...in hopes a fellow member may get some benefit from it.
Just this past Saturday, I had a
MagnaFlow # 11226
(
4" x 9" x 14"; 2-1/2" Offset Inlet; 2-1/2" Centered Outlet [20" L overall]
) installed and decided to re-do the tailpipe at the same time. I've never much liked the stock pipe set-up - in fact, it seems to fly in the face of what the FJ is supposed to be all about.
[thanx to Corey for the photo below...]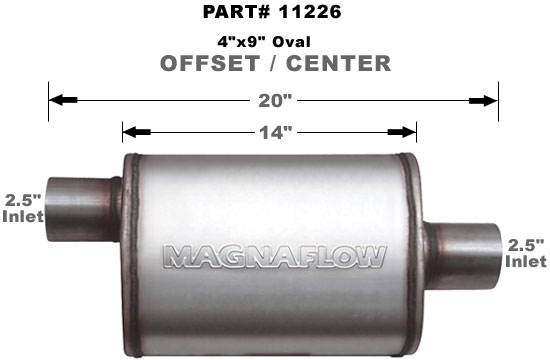 NOTE:
The 11226 is reversible for custom installation...
​
BEFORE: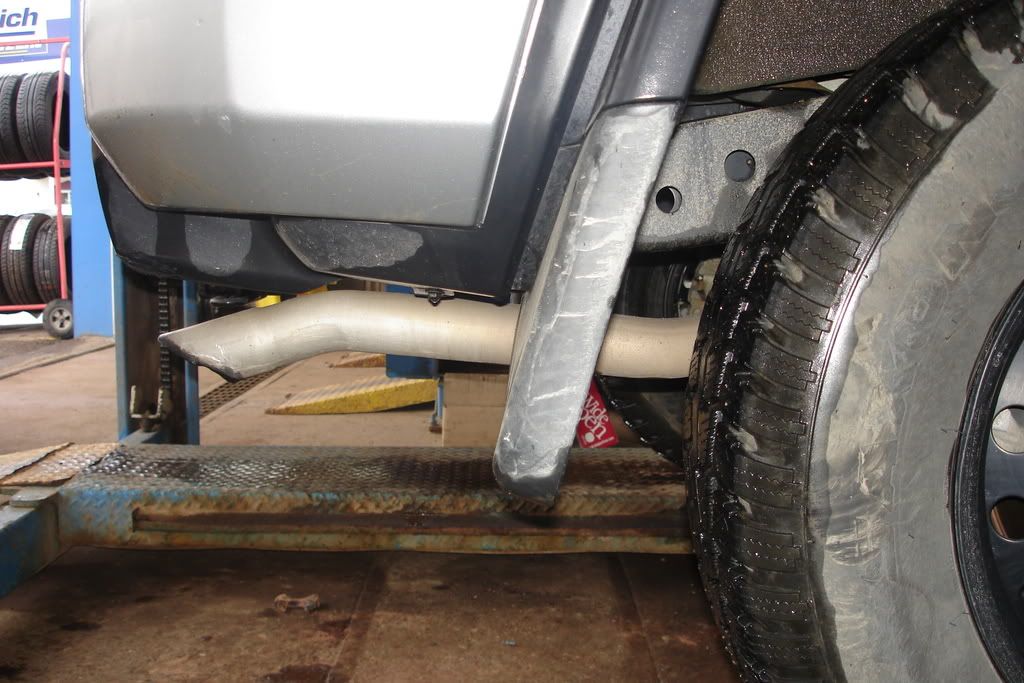 In the photo below, the inevitable is clearly shown...the stock muffler will eventually get damaged: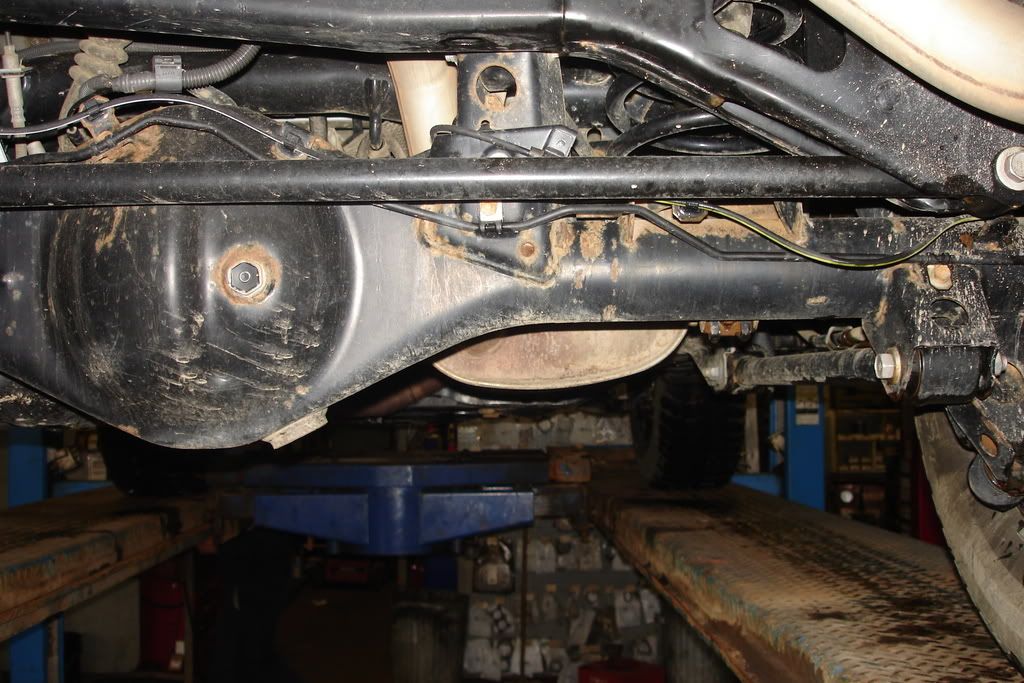 It should be noted that an additional 1-1/2 to 2" was removed after the photo below was taken...
* In keeping with the plan to leave in place as much of the original system as possible --- and to avoid the addition of any restrictive compression bends, I had the tech salvage the mandrel bend from the OE pipe...
* While I wasn't able to get the style of hanger I wanted on a Saturday morning, I did have him move the hanger location from outside the frame rail -- using a universal hanger attached to a pre-existing, tapped hole in the underbody...
* Finished off with a stainless, turned down tip...
AFTER:
I felt the tip should have been extended another couple inches, the 'expert' assured me this would be OK...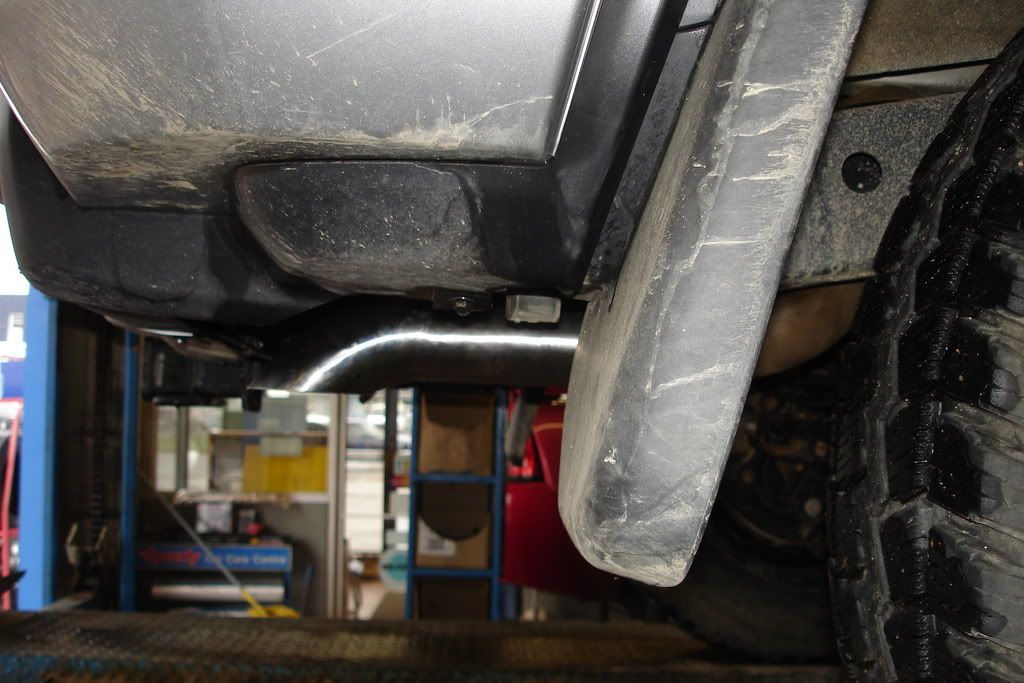 Muffler no longer hanging below the rear axle...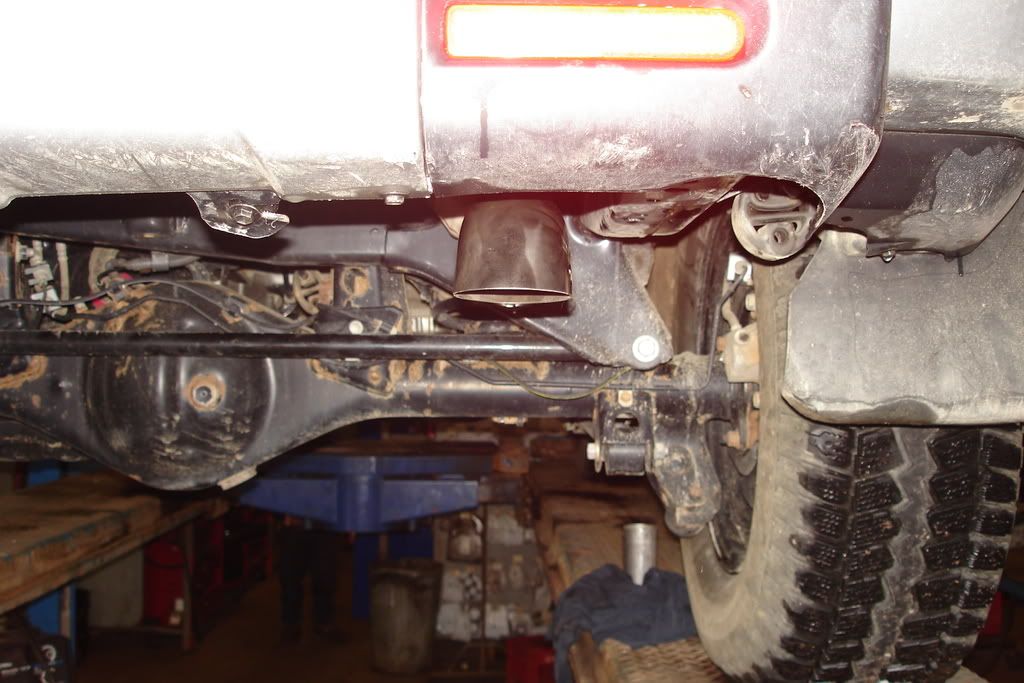 And there ya have it - total cost, including our 13% sales tax, was $271.56. Muffler was 83.56 and the shop charged me 188 bux to do the install and pipe mods. (included in the 188 was 102 for the s/s tip -- THAT tip is another story, for another day...)
The difference in tone is noticable from the moment you start the engine - please don't allow anyone to tell you that its only loud when you're throttling it. Simply stated, if ya don't like loud - you'd do well to chose another muffler.
Would sure appreciate both your comments and criticism as well...and, please, don't worry about hurtin my feelings. :lol:
Happy Trails...
JD