If you want to get more articulation out of the rear suspension on your FJ without spending a lot of money, I think I may have a solution for you. Steve Schaefer of
Sonoran Steel Fabrication
, who's the
Go-To
guy for 2nd and 3rd Gen. 4-Runners has come up with a replacement Trac/PanHard Bar for the FJ that should allow full compression/extension of your rear shocks.
HERE'S
the link for information on the bar. I just had one installed on my FJ and am including pictures of the install. I haven't had it out on the trail as of yet but I have no reason whatsoever to doubt Steve's claims about it's benefits.
This shows the stock PanHard Bar on my vehicle.
The Sonoran Steel Bar next to the stock bar.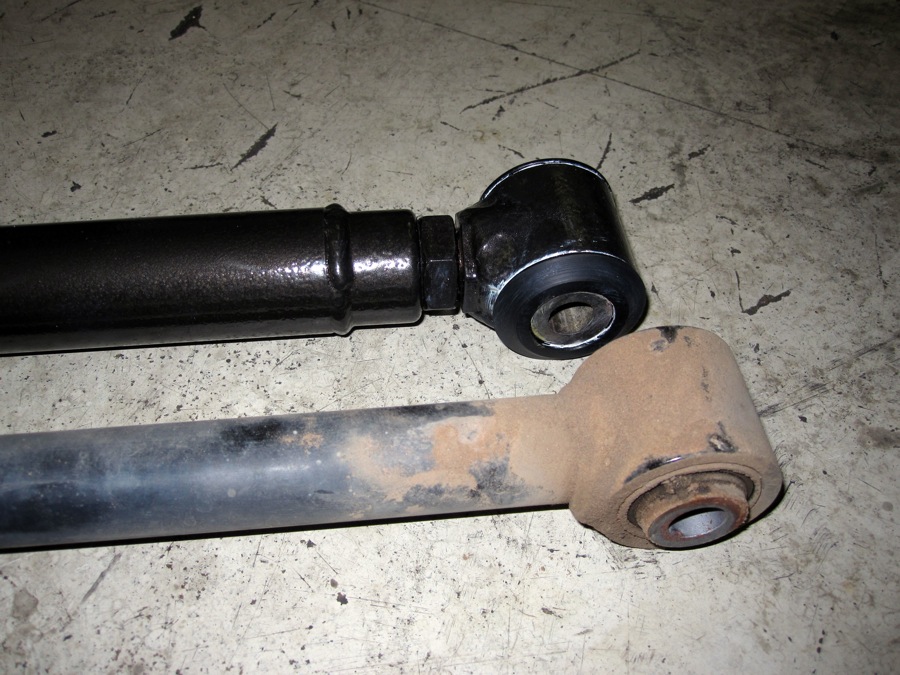 Close-up of the rod-ends.
The SS bar adjusted to the proper length (make sure the holes line up exactly).
Another shot of the rod-ends after the adjustment.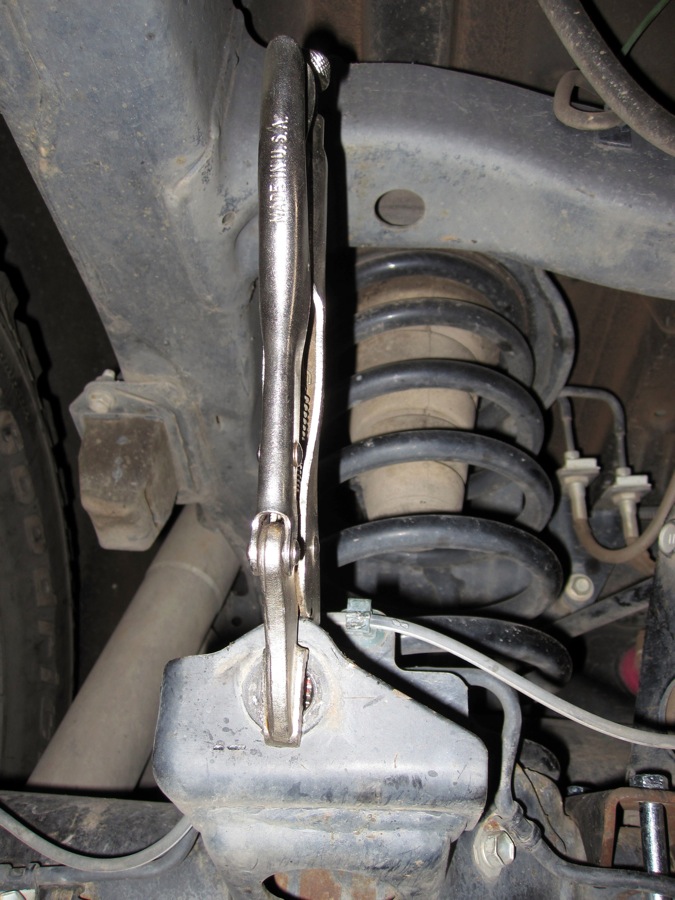 Using a vice-grip to open the mount slightly should make installation much easier.
Bar in mount after installation.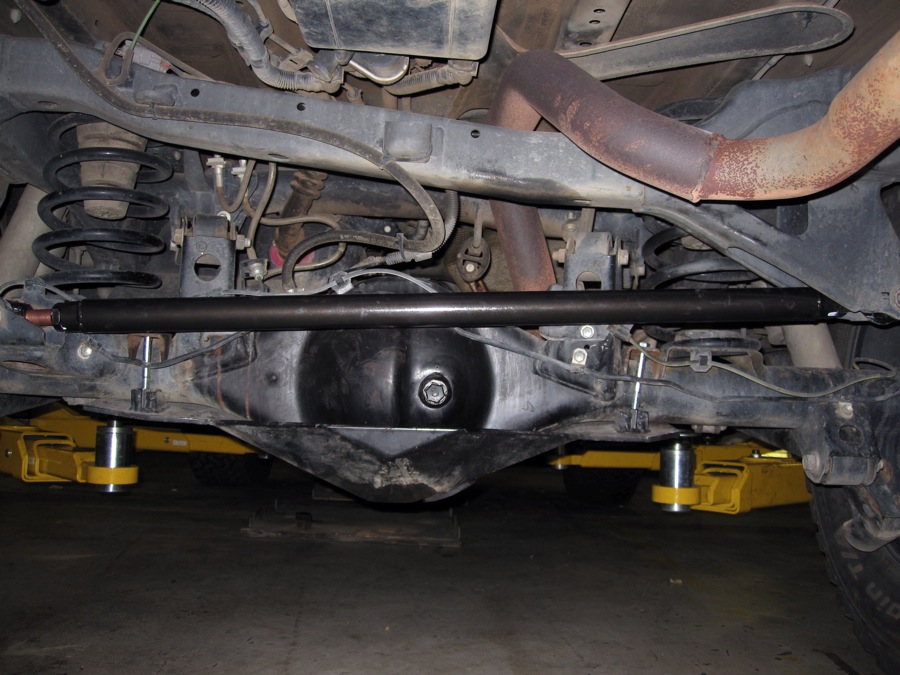 Picture of bar with vehicle on ground.
Picture of bar with vehicle on lift.
The bar should be installed with the vehicle sitting on level ground; not on a lift. The link provided above has a technical description of the bar and what you can expect from it. Sonoran has a sterling reputation for quality products and I know Steve personally so I can vouch for the integrity of his products. I certainly can't say that everyone should get one, but, as I mentioned, if you're looking to maximize the travel on your rear end without spending a lot of money, this is certainly one solution to consider.
Jim