Discussion Starter
•
#1
•
More info in this thread:
http://www.fjcruiserforums.com/forums/4x4-off-road-tech/29771-missfjs-project-sfa.html
driving around and catching people taking pictures of my FJ, I decide more specs need to be out there
I never measured my stock FJ, but figured that they were close enough to the measurements on this post to use:
http://www.fjcruiserforums.com/foru...37-height-measurements-before-after-lift.html
So here goes the height comparison:
Stock / Conversion
Front Recovery Point, Passenger 14.13 / 23
Rear Diff 9.38 / 12
Rear Tow Hitch (bottom) 15.81 / 22.5
Mirror (bottom) 48.75 / 57.25
Rock Rails 14.69 / 22.5
Gas Tank 9.56 / 18
Exhaust Crossover 9.44 / 18
Wheelbase 105.9 / 110
I'm not sure if Glenn used some sort of laser pointer measuring tool, but the measurements I have a pretty damn exact!! Not bad for working without CAD
Here it is parked next to a stock FJ at the Pamona Offroad Expo: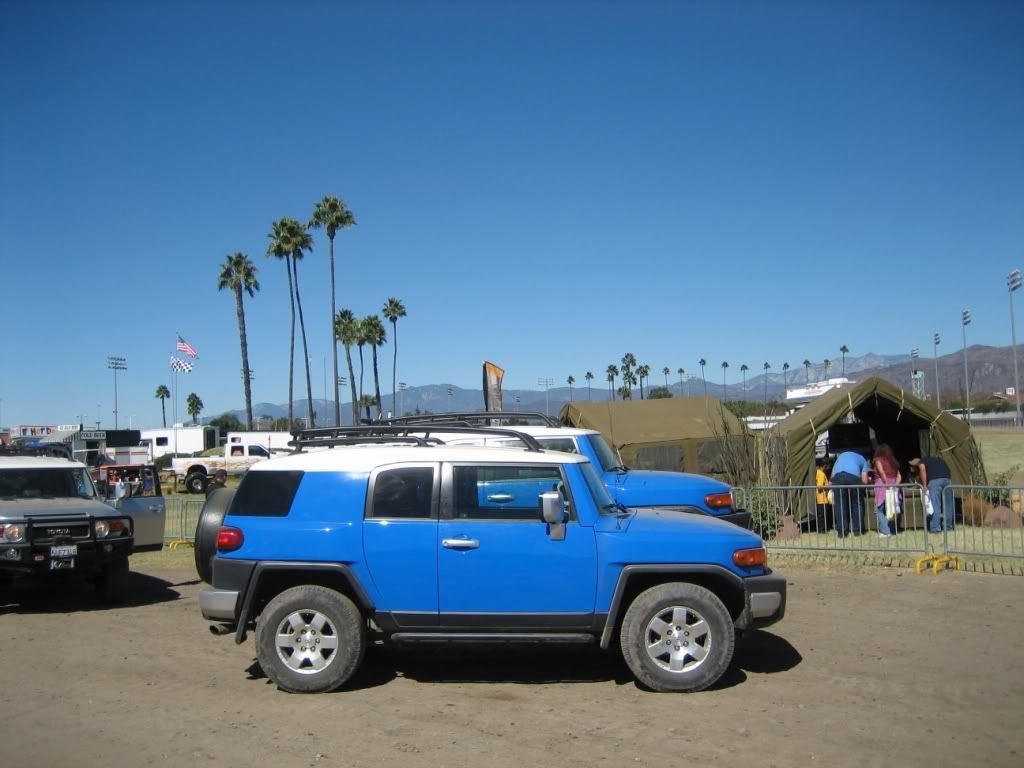 The ride: Not as rough as I thought! The dual cases are stinky tho
Any other measurements people are curious about?