June 2017 Member of the Month: NyNomad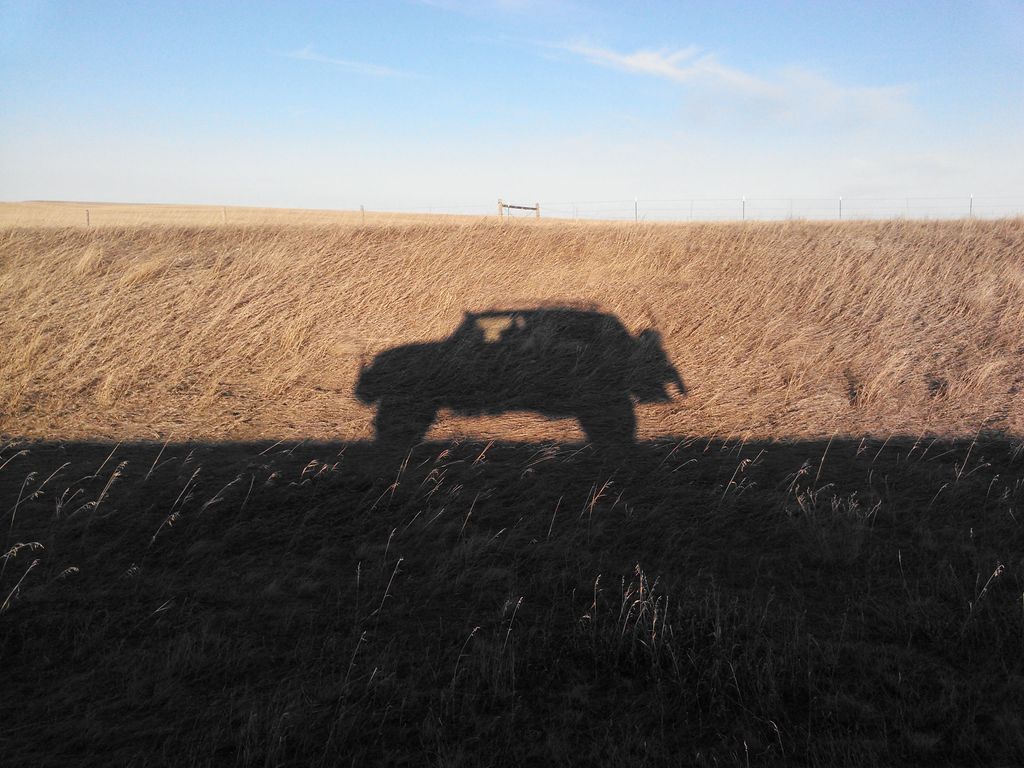 We'd like to congratulate NyNomad - Bryan for being selected as the June 2017 Member of the Month!
Hayden:
Tell us a bit about yourself (age, family, school/job, hobbies, where are you from, how long you've lived where, etc.)[Basically anything you're comfortable sharing as if you were meeting someone new for the first time]?
Bryan:
Hey! I'm Bryan! I'm 35 and hail from a small town in Upstate NY (yes, there is more to the state of NY then the city) called Burnt Hills. I'm single (and looking for a single lady who has an FJ and likes camping and wheeling
) and I recently moved back home to NY. I was in the USAF for 15 years. My travels have taken me from the middle of nowhere Minot, ND, to the middle of the Utah desert to the middle of nowhere Lompoc California and the last assignment in the middle of nowhere Great Falls, MT. Being from NY and moving around so much I thought NyNomad was fitting. Besides overlanding in my badazz FJ Cruiser I'm a Downhill mountain biker and love my limited edition 2001 10th Anniversary Pontiac Firehawk! I like going fast! And spending time with friends, family and dog.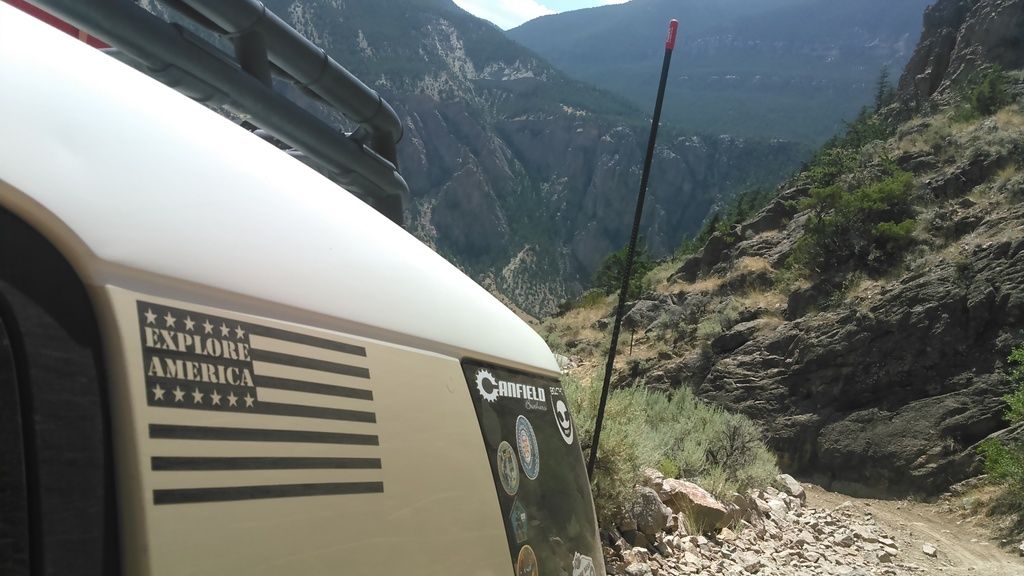 Hayden:
How/when were you first introduced to the forum and what made you decide to join?
Bryan:
I was first introduced to the forum by a simple Google search when I was looking for more information on the FJ Cruiser. I'd have to look back at my Blue Room thread history but in 2009(?) I started a thread to get opinions on what offroading SUV to acquire. At the time I was looking at the FJC, Xterra and 4door Wrangler. Without a drawn out story the FJ was the clear winner and I'm thankful for the decision I made, the people I've met and the places it's taken me. What made me decide to join? It kind of goes hand and hand on why I picked the FJ itself. Big following and being a part of one of the greatest automotive families on earth! TOYOTA BABY!!!
Hayden:
Is the FJ Cruiser your first off-road vehicle? If not, what was your/the first vehicle you took wheeling? And what led you to eventually owning an FJ?
Bryan:
Define "off-road vehicle"… besides mountain biking my 1st car was a 1990 Pontiac Sunbird LE coupe nicknamed "little blue racer" and it was taken "off road" a time or two! Lol. But yes, the FJ is my 1st off road vehicle. What led me to buying it? When I was looking back and reflecting on the time I was stationed in Utah after getting transferred to Cali I came to the realization that I didn't do a whole lot and didn't get out to see things. I told myself, "I don't want to look back on my time in California wishing I had gone there and did that". As I look back now on my time in Cali and in Montana, yes, there were a few sites and destinations I missed out on but I have zero regrets on the places I was able to go, and the people I've met! Some other main reasons for the FJ, I wanted a vehicle that I could live out of and the FJ fit the bill. Toyota's off roading heritage, the community and the abundant of aftermarket parts. Not a whole lot of aftermarket parts for the X and the driving around in the Fiat I felt like I was in a tin can and didn't feel safe. The FJ also kind a looked like a Tonka truck, and the kid inside of us all want a Tonka truck!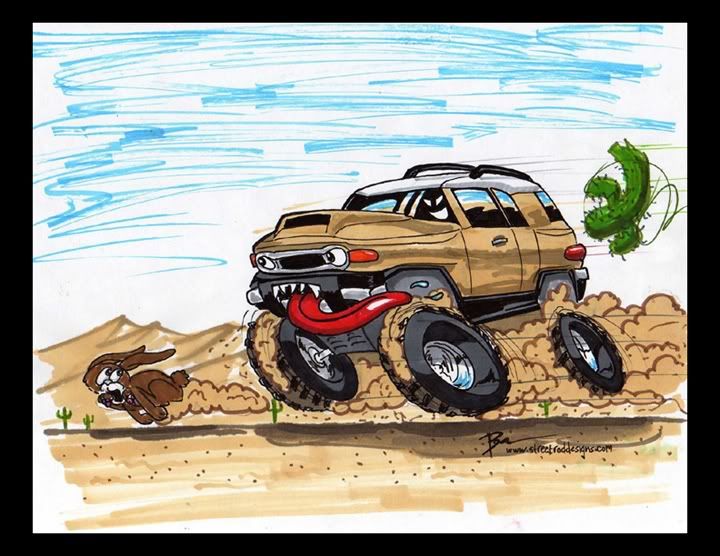 Hayden:
What modification is your favorite or is the most worth the money/time/effort that you'd recommend it to someone else?
Bryan:
That's a long list but one sticks out the most. Besides my 3"x3"x12" arm rest made out of high dense foam my favorite and most worthwhile modification has got to be steel skid plates. Why? Because I beat the hell out of my FJ and aluminum skids… well, I'm not going to go down the steel vs. aluminum rabbit hole. I think we all can agree that topic has been beaten down to a find dust. And we all know steel sliding better on rocks and can be bent back
The Nomad build:
2008 Sandstorm with about 145k
Front Suspension:
- Bilstein 5100's with toytec/Elbach 3"lift lift springs
- All-Pro solid sway bar links
- Camburg Ball Joint UCA's
Rear Suspension:
- Bilstein 5160's
- Super Flex 2" lift springs
- Sway bar disconnect Links
- Extended Brake lines
- MetalTech adjustable lower links
Brakes:
- EBC 3GD Rotors front and back
- EBC Green Stuff 7000 series front pads
- EBC Green Stuff 6000 series rear pads
Armor:
- bent, scrapped and abused front/transmission/transfer case skids from RCI skid plates (front is MAF)
- Boztec rear diff skid
- dented and scrapped OEM rock sliders
Bumper and winch:
- Trailworx tubed winch bumper
- Smittybilt XRC 9.5 synthetic
Intake:
- PRG Snorkel (with seasonal Pumpkin Snorkel Head)
Drive train:
- Raised Rear diff and locker breather (still need to do the transfer case)
Lighting:
- Left and Right Roof Rack: 2x 18in Mictuning /Amazon LED bars
- Rear Roof Rack: 30in Amazon no name brand LED bar
- Front roof rack: 50in KC Gravity Pro6 LED light bar
- Hood: 22in curved Mictuning LED bar
- Rock Lights: 6x Free Amazon cube LED's
- Trailworx Bumper: 2 discontinued 8.75in LED's from PRG
Electrical:
- Switch Pros SP8100 8-Switch Panel Power System (Super easy, painless wiring system and highly recommend)
Wheels:
- FJ80 16x8 wheels painted in what I call "Root Beer flake"
- Synergy 1.5in spacers
Tires:
- 285/75/16 DickCepek Extreme Country
Roof Rack:
- Warrior Platform Rack
Visual
- Bushwhacker fender flares
Other:
- DIY rear door food prep table
- EdgeStar 43qt refrigerator
- DIY 3in tall rear Platform to level the back when seats are lowered and E-tracks tie down brackets
- The Source 10lb CO2 tank with regulator
- Cheap skull shift knob from Walmart
- Cobra 75w CB w/ 3ft Firestik 2 antenna
- Indoor/outdoor wireless thermostat for frig temp monitoring
- As Screen On TV pocket fisherman fishing pole
- Removable Office carpet under floor (flooded the inside and had to rip out the soaked oem insulation)
- more to come!
Hayden:
What upgrade is your least favorite, or what modification would you do differently if you had to do it over again?
Bryan:
I don't know about least favorite but if I were to do something over again I think I would have purchased a replacement passenger side fender off Rockauto.com for $40 to mount the snorkel to but that was an afterthought after mounting the snorkel.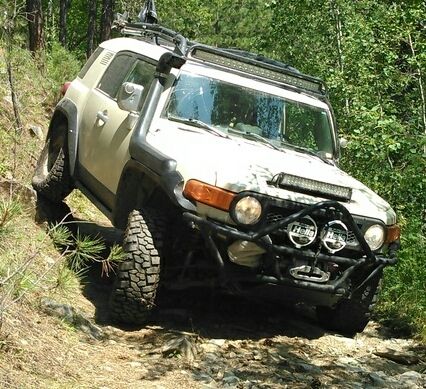 Hayden:
Has anyone on the forum inspired your build or has been a go-to resource for you?
Bryan:
Too many to name but Dave Ojeda for sure!! The mastermind behind Trailworx! Maker of the sexiest aftermarket tubed and plated winch bumpers all customizable to the buyer's personal specifications and all starting at the lowest competitive prices on the market!
Hayden:
Where all have you been with your FJC? What trail/park/location is your favorite?
Bryan:
It's a long list… Some Highlighted locations are the Mojave Desert. It is so far my most memorable and favorite trip. When I was the unofficial/official President of the now mythical Step~Cal FJ's I used to put on an event in northern Mojave in Red Rock Canyon / Last Chance Canyon area called the Spring Fling. Some other notable locations are the Shaver Lake area outside of Fresno, Ca. The Wild Bill Trail in Whitefish, MT. Wickes Train Tunnel outside of Boulder, MT. The north western and west central area of the Utah Desert and parts of the Pony Express. And after one day of light wheeling for the FJ Northeast Run soon to be more familiar with Rausch Creek Off Road Park in Pennsylvania.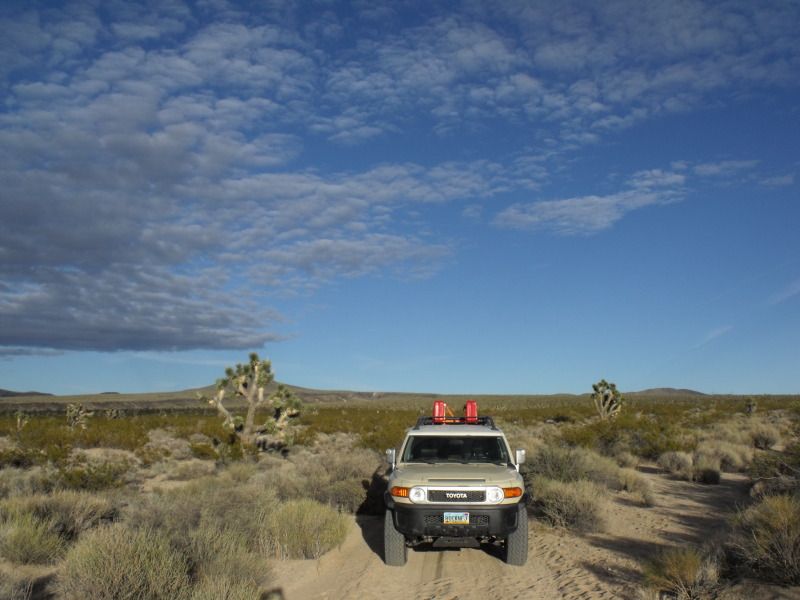 Hayden:
What trail/park/location that you have not been to yet would you like to visit?
Bryan:
I would love to take on the Rubicon and get my picture taken at the famed Top Of The World Trail in Moab Utah
Hayden:
What is your local FJ Cruiser community like? Do you have many get-togethers, trail runs, or wrenching days where you're located?
Bryan:
I miss CA and the Step~Cal FJ's as well as the 406Cruisers in Montana… It's pretty desilt here in Upstate NY. That's all I have to say about that. But there are clubs/groups around such as FJ Northeasterners that will keep me busy.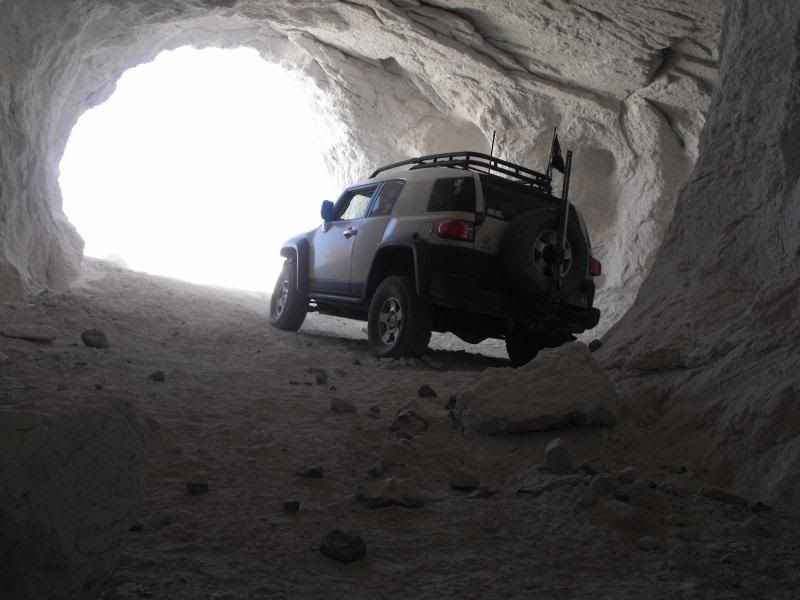 Hayden:
What has been the most memorable experience with your FJ Cruiser?
Bryan:
Yup
Hayden:
How have you seen the forum evolve since you joined in 2009?
Bryan:
I personally haven't really noticed anything different other than an increase in FJ Cruiser's for sale and perhaps an increase in sarcasm.
Hayden:
What has the FJCruiserForums done for you and what do you feel you contribute to the forum the most?
Bryan:
The Forum is where I've acquired a lot of my FJ knowledge from troubleshooting to repair actions. It's what I call "the FJ Cruiser Library". I think I contribute a flare of motivation to get people out and wheel! My most successful and still ongoing thread is the, "What are you drinking right now?" and this coming fall season will be season 3 of the famed Pumpkin Snorkel Head! An inspiration that's spawned others with snorkels to join in the festivities by putting pumpkins on their snorkels as well!
Hayden:
What are your feelings about the tug-of-war between FJ groups on social media sites and the forum?
Bryan:
Electrolytes make things grow?. I could almost write a book to answer this question, but I won't. I'll keep my opinion simple. On social media there is a frustration from those who have grown up looking at and learning from Google searchers and the Blue Room. This new generation doesn't want to put in the leg work to learn and research and just want answers handed to them fast fast fast! I think that brings on a "tug-of-war" atmosphere with questions such as, "what size tire can I put on my FJ?" or "what do these lights mean on my dash?". Questions that have been asked and answered over that past decade on here, the FJcruiserforums and a simple google search would find those answers more than likely 99.5748% of the time. Personal restraint and holding back sarcasm is a tough thing to do sometimes for us all as well as stepping back and just being kind to each other. Also, FB groups doesn't offer an off topic section such as those found in still active web forums. So If color outside of the lines there is little to no wiggle room on such off topic posts and things start getting deleted which causes a rift in enthusiasm for the automotive culture. I don't know if that really answers this question but that's what I have to say.
Hayden:
What final advice do you have for someone new to the FJ Cruiser or the Forum?
Bryan:
What to say to newbies… . Laugh, learn and teach! If you post something and someone doesn't agree with you try not to let the letters on the screen hurt your feelings. No one can truly tell the emotion behind the one who is typing so take what you perceive to be a potential personal attack with a grain of salt And remember, we are all here to enjoy the FJ Cruiser Culture and most importantly, YOU CAN'T BE AFRAID TO SCRATCH IT! NOW LET'S GO WHEELING!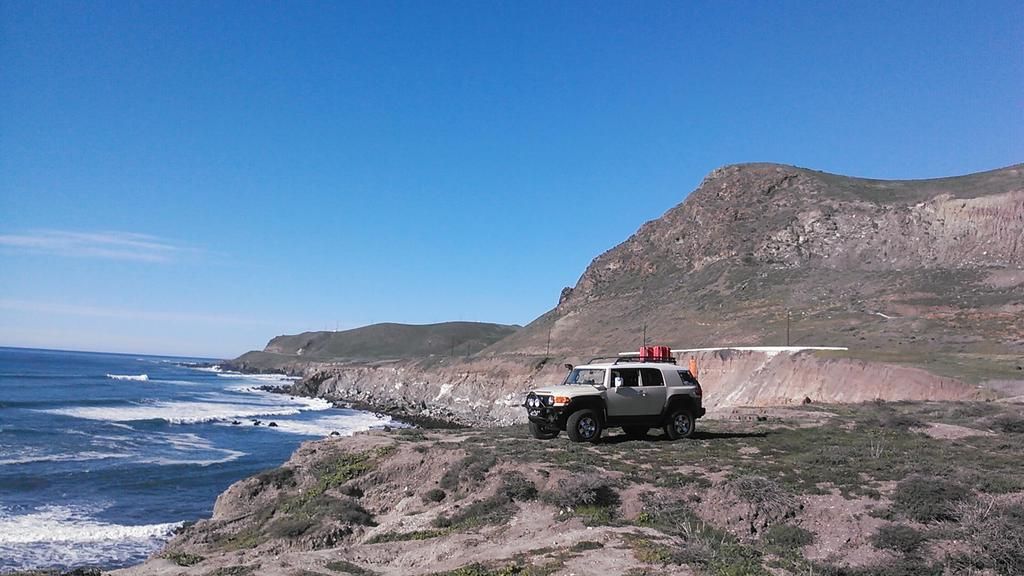 ​