Discussion Starter
•
#1
•
Month? 2019 Member of the Month: ZerosFJ
We'd like to congratulate ZerosFJ - Sarah for being selected as the June 2019 Member of the Month!
Hayden:
Tell us a bit about yourself (Family/pets, work/school, hobbies/interests, location, etc.)
Sarah
: I'm single and live in Norfolk, England. Although I grew up in London I was always outside and with horses as a kid, working at a riding school for rides, and then, aged about 13 I wrote to the Queen and asked to work in the Royal Mews (the Queens stables beside Buckingham Palace). I also liked cars, growing up with two older brothers I guess; I graduated in physics and my work led me into engineering and training with off-road and military vehicles. Then in 2012 the chance arose to work at the London Olympics, I found a rescue dog, trained him myself and we spent 8 months in London working as an explosive search team. Zero and I have been doing this ever since but now he is due to retire and changes in personal circumstances mean I can start again, go anywhere and find a new life with Zero.
Hayden:
How did you come to own an FJ Cruiser? Is the FJ Cruiser your first off-road vehicle? If not, what was the first vehicle you took wheeling?
Sarah
: I'd seen stuff about the concept FJ way back around the time I was in the US on my drive from Alaska to Texas in 2004 but not given it too much thought. Years later my local Toyota dealer took me into their workshop where they had one for service from the US airbase, still didn't think too much on it, except it was quite cool. Roll forward to 2014 when the end was announced, so I thought now or never.
My first off-road vehicle was a Daihatsu Fourtrak, kinda a cross between a FJ40 and a 70 Series Land Cruiser, Daihatsu are a Toyota stakeholder company and they used Toyota tooling. Back then it was to pull a horse trailer behind, it had a tow capacity of 3500kgs. But I wanted to understand it better and found an off-road school not too far away and I went and had a lesson with a guy who went on to become a great friend and mentor and ran a site with a reputation for being the hardest to drive in the country called The Mud Factory which was a very accurate description. I started to compete in driving trials and to marshal at driving days before getting into training. The smart Daihatsu got swapped for a tatty SWB version and then, with a Land Rover, after everyone when I competed in trials kept telling me Land Rover were best.. so I bought one… they were all wrong!! Though it did open up access to the competitions of the Rover Owners Clubs and in my first year, much to the disgust of the stalwart male members I became the club trials champion!!
After getting fed up with Land Rover's attempts to turn me into a full time mechanic I went back to Japanese reliability with a third Daihatsu and then an Isuzu. I then also had share of a class one trialler (purpose built for trialling at the top level but old, tatty and unreliable) so the Isuzu was a tow vehicle once again but it soon got traded for my KZJ70 Land Cruiser which I kept 14yrs to 2009 and shipped to Canada and the USA twice. This old Toyota did 250,000 hard miles with me and was heavily modified before I sold it on. After trying to convince myself 4wd cars were all I needed, owning two Subaru's and a Volvo XC70 (which I do still miss as a DD) I bought the FJ in 2014, a 'bucket list' purchase. That said it wasn't easy, one dealership even told me 'it was a Federal Offence to export a vehicle out of the USA' !! It took me 8 months from first starting to look at used to setting eyes on MY FJ here in the UK.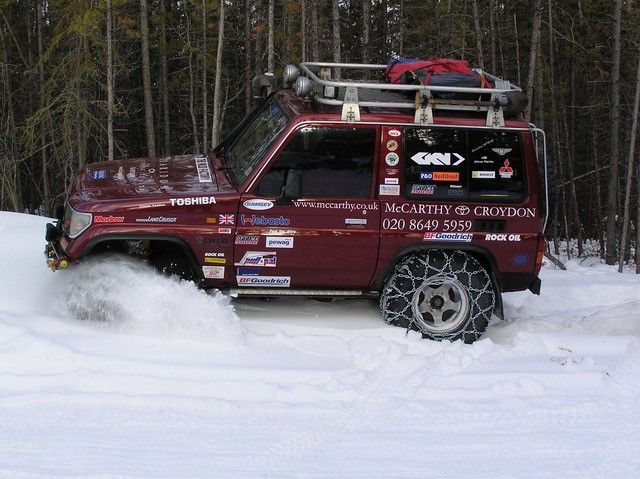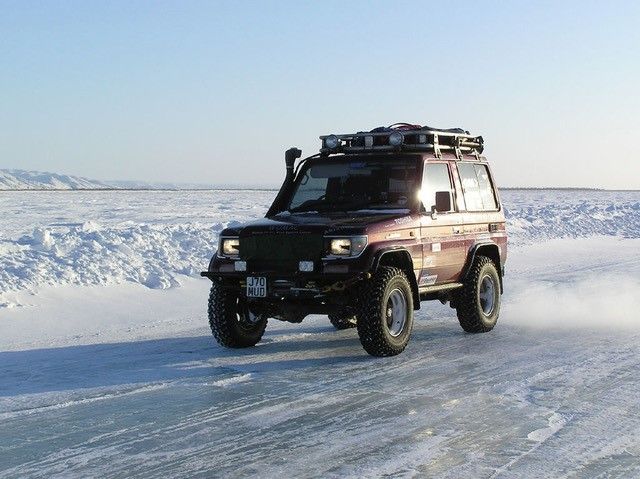 Hayden:
How/when were you first introduced to the forum and what made you decide to join?
Sarah
: Having seen an FJ for sale in the UK and finding out, thankfully in time, that it was 2WD, not believing Toyota would have made such a thing! (sounded a bit like buying a Ferrari with a Fiat 1 litre engine); I started to research it more and found the forum and joined up in 2013. Regrettably I didn't get involved enough before buying my FJ or I might well have been able to make more of the knowledge base to buy something other than a new FJ. That said without the knowledge base I wouldn't have dared to import a vehicle, the forum meant I knew I could find help when I needed it. Since then the friendship and support from members here has been overwhelming.
Hayden:
What modification is your favorite or is the most worth the money/time/effort that you'd recommend it to someone else?
Sarah
: I think I love the little touches that make my FJ individual best, stuff like the Ellis Precision shifters and the GZilla grab handles, as I see them all the time I'm in the cabin. The best value has to be upgrading the dome lights to LED panels for about $3. Probably the most worthwhile is the aux fuel tank, but every mod is a 'part of the whole' so it is hard to separate them. Someone on the UK Land Cruiser forum, when I introduced myself and my FJ there, remarked 'nice, is it stock'… rofl…
Hayden:
What upgrade is your least favorite, or what modification would you do differently if you had to do it over again?
Sarah
: There are lots of things I might do differently if I was to start over, that's the whole nature of the mod game, there is always a different route and another option, it's not that I am unhappy with what I have. I'm not sure I've got the suspension right even now and I'd love a better roof rack that the stock one. But the costs of doing anything here are double the cost in the USA after I've paid shipping and taxes.
I guess I kinda had a head start when I got the FJ in that I'd built up the Land Cruiser before it and knew from the outset what I wanted to change with perhaps less trial and error than if it was my first go at modding.
Hayden:
What has been your favorite thing about owning an FJ Cruiser?
Sarah
: I love being different. I love the smile it puts on your face when you turn the key. My 70 was different, Toyota sold just 450 in the UK despite it being a UK model but the FJ(Eddy) is even rarer here. Everywhere I go people come and ask about it. I'm not too good at talking to people but I have Eddy and Zero who always make introductions!!
Hayden:
Has anyone on the forum inspired your build or been a go-to resource for you?
Sarah
: There are lots of people and builds that have inspired me and builds I would love to be able to achieve the quality of, many of those members are no longer active here unfortunately but thankfully a core still are. Above all I have been given the belief that I can do things myself and with a little support and back up, as well as a 'supply chain' of members who will willingly send me over parts I have been able to achieve far more than I ever thought I could.
Hayden:
Where all have you been with your FJC? What trail/park/location is your favorite?
Sarah
: Unfortunately there is very little opportunity to go off-road here, and it is mostly mud and I've had my fill of mud over the years so I've done little with my FJ. Zero and I like to go up to Scotland and wild camp and we will shortly be going a little further afield with the new trailer when it arrives from South Africa.
Hayden:
Is there a trail/park/location you haven't visited yet that you would like to take your FJ to someday?
Sarah
: One day I will bring it back to the USA , return it to its 'natural habitat' and shall enjoy Moab once again, Colorado, the Western States and hopefully the Summit. But for now I am too scared to risk putting Zero on a plane so we will be confined to Europe.
Hayden:
Ever seen any other FJs in the UK?
Sarah
: There are a few here. I live about 20 miles from the USAF at Lakenheath so see a few FJ's and other US model vehicles from there. I met someone with another cement, an Australian import and there are now quite a lot of Japanese imports being bought in by some dealers but I've not found any other active forum members which is a shame.
Hayden:
What has been the most memorable experience with your FJ Cruiser?
Sarah
: I guess that moment is yet to come. But using it as my "Op's Vehicle" on tour with Elton John and then Celine Dion in 2017 was fun, again Eddy and Zero making all the intro's and the tour crew keen to catch up with Zero at each gig. Searching stars' dressing rooms can be a bit of an eye opener!
Hayden:
What do you enjoy the most about the FJCrusierForums?
Sarah
: I love the friendship. The willingness of members to help each other and the knowledge base within its pages. I first came across this kind of 'family' with the TLCA when I came to the US in 2004 with my 70 and the members gave me everything from accommodation to repairing my wheels and more. It is that feeling of not being alone, that there is someone looking out for you, which is very special and equally true here.
Hayden:
What has the FJCruiserForums done for you and what do you feel you contribute to the forum the most?
Sarah
: Members here have helped me carry out modifications and fix things I got wrong, share the highs and lows and given me the confidence to have a go by myself. I love seeing what others have done to their rigs and get inspiration from that. Most recently I think I've caught the 'patch bug'…hopefully I'll find a cure for that one.
What have I contributed? Well a few soft shackles and coilover covers and being in a different time zone as a Mod' I can catch and wipe the spam early.
Hayden:
In a world without new FJ Cruisers being built, do you plan on keeping yours forever or upgrading to a newer model ever?
Sarah
: Well they say 'never say never' but by the time my FJ needs to be replaced I think I will be past driving. The only thing that will stop it here is the crippling cost of fuel which is about $6 a gallon equivalent and rising.
Hayden:
What do you expect to be in your FJs future build-wise/travel-wise/etc?
Sarah
: I'd love to add a few bits, on the wish list is the Off Road Garage snorkel from Kazakstan and possibly a Front Runner rack but it is well enough set up to do more than I will ever do with it. The off-road trailer coming from South Africa will change how I use it and I look forward to setting off with Zero to enjoy the great outdoors for a few months.
Hayden:
What final advice do you have for someone new to the FJ Cruiser or the Forum?
Sarah
: Get involved! We love to hear from new members, love lots of pictures and we are all here to offer advice and help when you have a question, query or problem.
​