October 2018 Member of the Month: Zed 71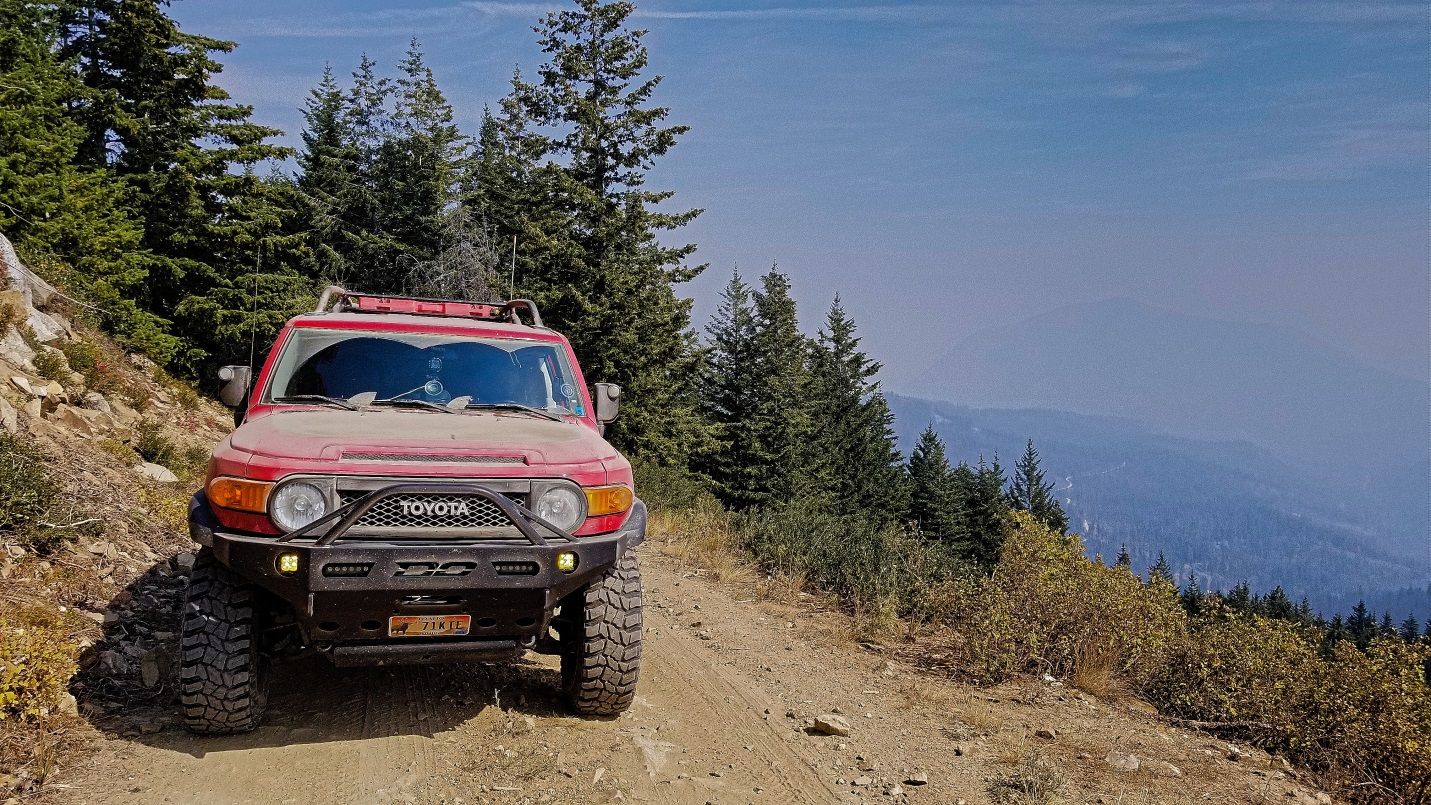 We'd like to congratulate Zed 71 – Ron for being selected as the October 2018 Member of the Month!
Hayden:
Tell us a bit about yourself (Family/pets, work/school, hobbies/interests, location, etc.)
Ron
: Having been born and raised in Canada, I have always been exposed to the great outdoors. It started out as family camping and fishing trips, and as I got older the pull to explore went hand-in-hand with my love of camping/fishing/hiking.
I consider myself pretty lucky having lived in a variety of places. In close proximity to the Rocky Mountains in Canada, deserts and Sierra Mountains in California, and now the high desert and numerous mountain ranges in and around Idaho. All of those locations helped foster my outdoor passions which also include mountain biking and skiing/snowboarding.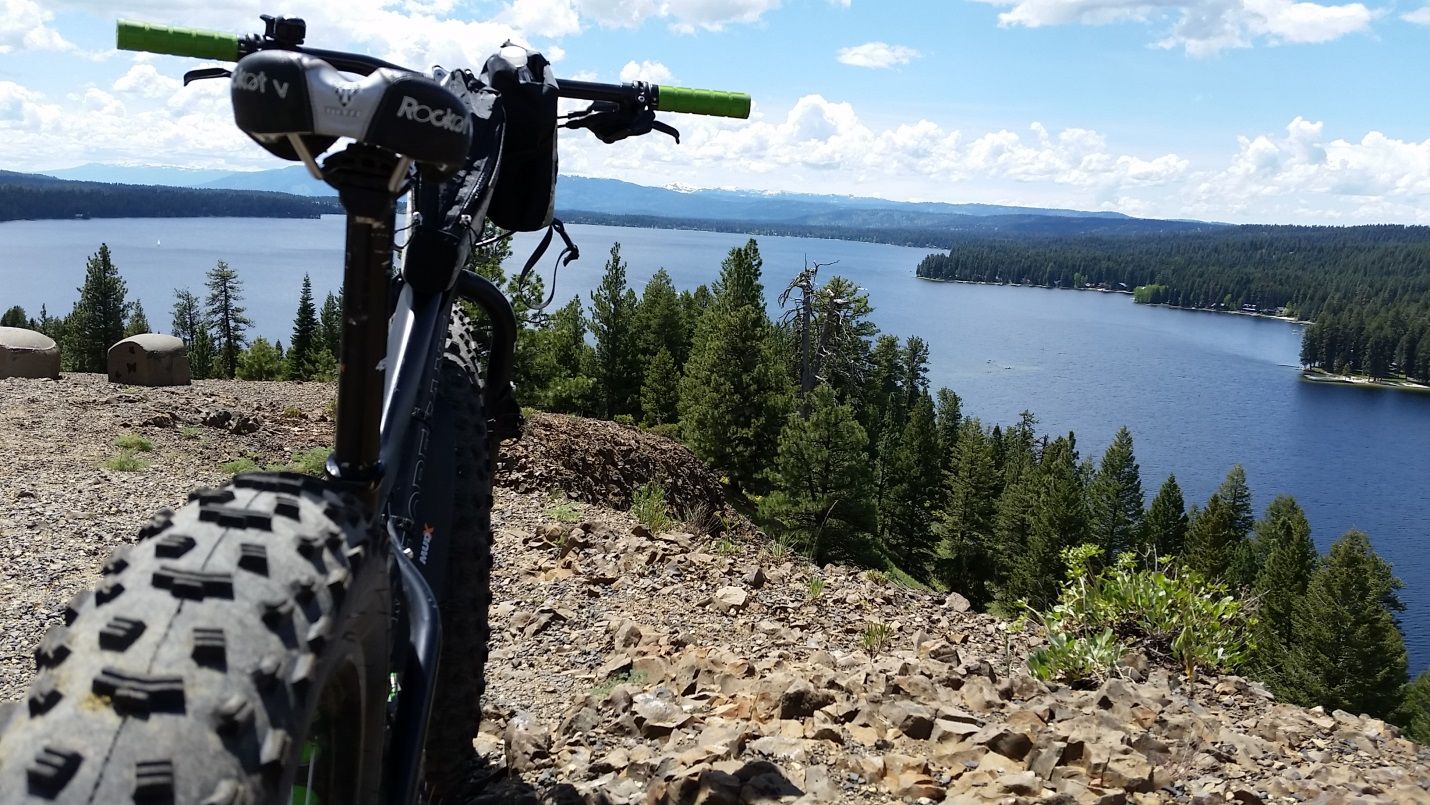 Hayden:
How did you come to own an FJ Cruiser? Is the FJ Cruiser your first off-road vehicle? If not, what was the first vehicle you took wheeling?
Ron
: My first vehicle that I used for exploring the outdoors was a 1988 Toyota Celica which I drove on gravel and fire roads. However, the need for 4WD was required to travel to more remote destinations. The first real off-road vehicle was an Infiniti QX4 (Nissan Pathfinder) that was lifted with Old Man Emu (OME) springs and shocks, and Goodyear MTR tires.
A buddy of mine bought the FJ Cruiser when it came out and I really like it, but wished it came in red. Low and behold, the Radiant Red Trail Teams edition came out in 2012 and I had to have it! After finding a manual that was scheduled to be delivered to a dealership in Oregon, I placed my order and waited a few grueling months. Once it arrived, I drove my sports coupe (also red and 6MT) during a winter storm to pick it up. Wow that seems like a long time ago!
Hayden:
How/when were you first introduced to the forum and what made you decide to join?
Ron
: My friend that had the FJ Cruiser started modifying his rig and told me about a great resource with helpful people. I was already exposed to sports car forums, so this was a natural progression to feed the need about 2 years before I bought my FJC. I was hooked right away and joined to ask questions. Taking a quick look at new threads is still part of my morning routine.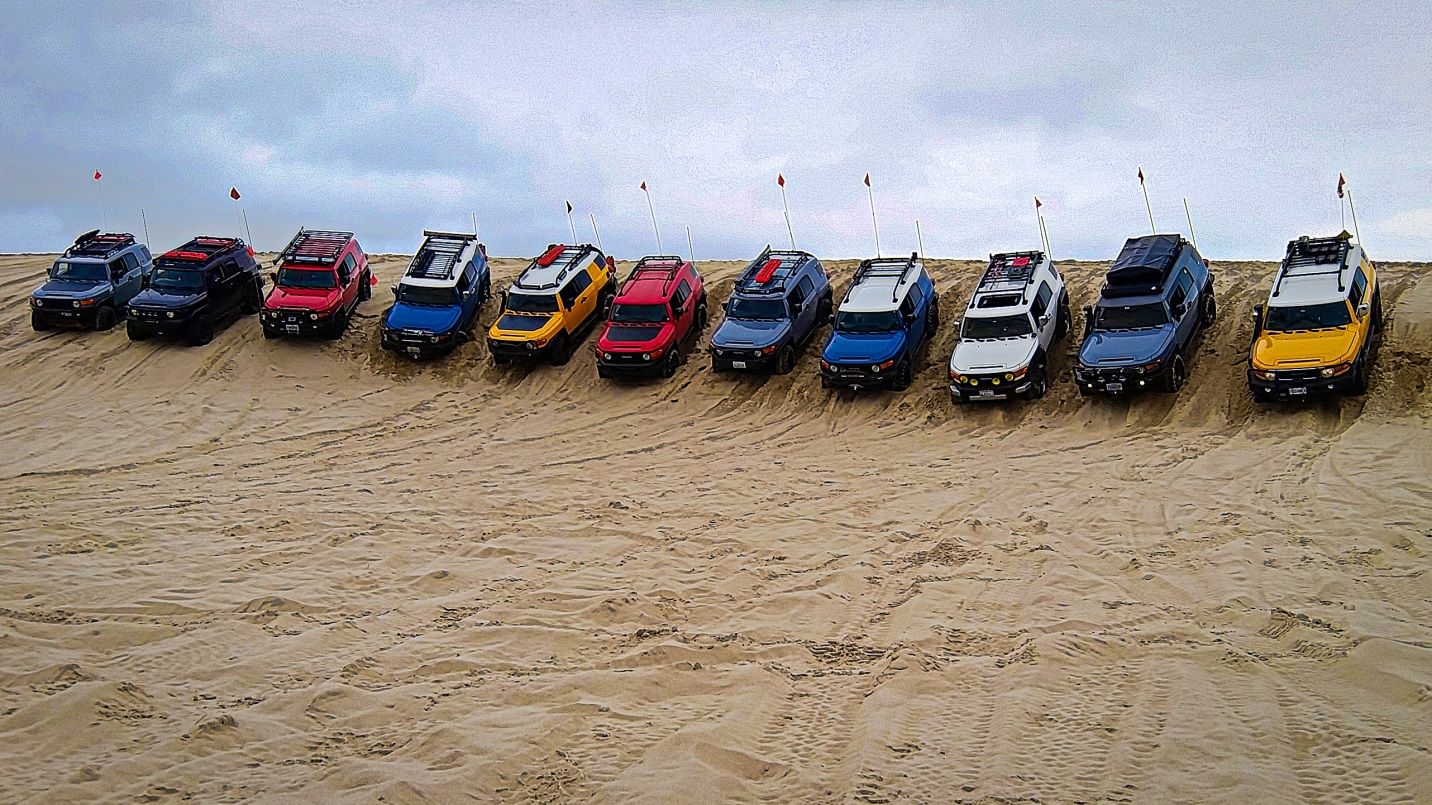 Hayden:
What modification is your favorite or is the most worth the money/time/effort that you'd recommend it to someone else?
Ron
: A favorite modification is difficult for me to pick because I really enjoyed working on the FJ and seeing the progression. However, the upgraded suspension which includes ICON struts/coils/shocks with Total Chaos UCAs and Metal Tech rear links has been exceptional for my off-road use. This in combination with larger tires (Cooper Pro STTs 285/75/16) have really smoothed out the trails and provided great traction in a variety of conditions.
Hayden:
What upgrade is your least favorite, or what modification would you do differently if you had to do it over again?
Ron
: Also hard to pick a least favorite mod or something I would do differently. The forum was a really great resource to help planning out each step and also meeting other FJ owners through the years helped review/experience potential modifications. Although I would like to do a better job with the sound deadening materials that I have installed.
Hayden:
What has been your favorite thing about owning an FJ Cruiser?
Ron
: My favorite thing about the FJ Cruiser is the joy of driving anywhere. Just getting in it and running errands brings a smile to my face due to how unique and comfortable it is to drive on a daily basis. Of course the best thing is taking it on an off-road trip and exploring remote places without worrying about breaking down. Well I do worry about gas…
Hayden:
Has anyone on the forum inspired your build or been a go-to resource for you?
Ron
: The entire FJ Forum community has been a driving force with my progression. There are so much great ideas and positive sharing! So really a shout out goes to all of you out there.  
Hayden:
Where all have you been with your FJC? What trail/park/location is your favorite?
Ron
: I have been a lot of places in Western Canada and US with my FJC on family trips and off-road with friends. Just the past year we visited 7 National Parks, 4 State Parks and completed the northern section of the Washington Backcountry Discovery Route (WABDR).
However, my favorite right now are the National Parks in Utah. I am not a hard-core off-roader, but I enjoyed visiting the parks and hope to explore more remote places.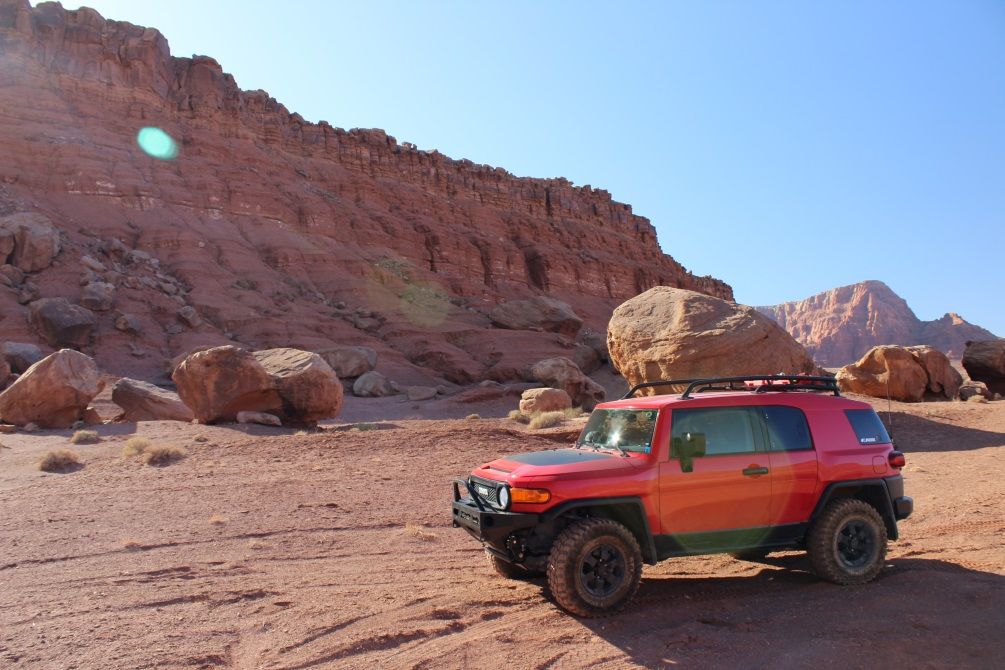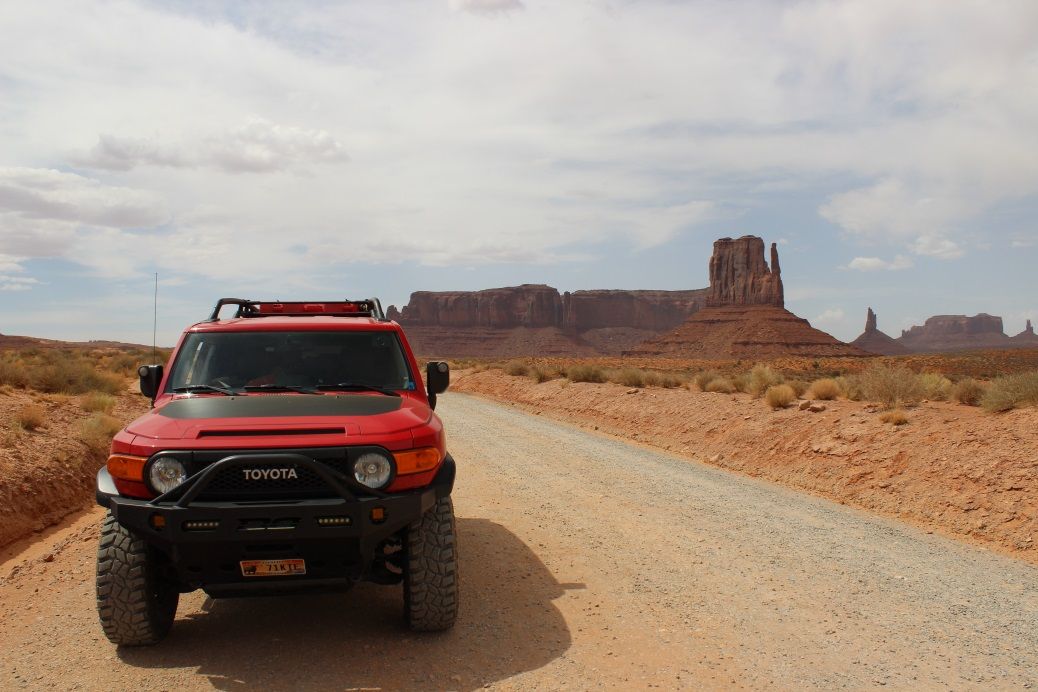 Hayden:
Is there a trail/park/location you haven't visited yet that you would like to take your FJ to someday?
Ron
: Yes there are quite a few. Still a lot to explore around Moab and Canyon Lands. Also I would like to finish the WABDR and check out the sister trails in Oregon, Idaho and Utah.
Hayden:
What do you think makes the FJ Cruiser community different from or the same as other off-roader communities?[/ COLOR]
Ron
: I have only been part of this community and in my opinion the FJ Cruiser group is a lot more friendly and open to other off-road vehicle types. I am sure it is the same with other off-road groups, but I have really met a lot of great FJ owners and made some good friends.
Hayden:
What has been the most memorable experience with your FJ Cruiser?
Ron
: A lot of great memories, but probably the most memorial are the Florence, Oregon FJ events especially my first time out in the dunes. At that time I have not spent a lot of time in sand and definitely not in any sand dunes. I learned a lot and everyone was very helpful. What sticks out is how many times I needed help, and how fast someone was willing recover me or take the time to explain how to setup/drive in the dunes.
Hayden:
What do you enjoy the most about the FJCrusierForums?
Ron
: I really enjoy researching or seeing custom modifications others have completed, and reading about trips.
Hayden:
What has the FJCruiserForums done for you and what do you feel you contribute to the forum the most?
Ron
: The forum has really been a key resource for planning out the modifications to the FJC. Without the information or friends that I have met, some of the modifications would be more of a trial and error experience! Hopefully my sharing of issues or experiences with modifications has helped a few folks.
Hayden:
In a world without new FJ Cruisers being built, do you plan on keeping yours forever or upgrading to a newer model ever?
Ron
: The plan for now is to keep my FJC as long as I can. At ~68k miles it is not even broken in! Even if another model was released I would probably keep the 2012 TT and have the new one for family trips
.
Hayden:
What do you expect to be in your FJs future build-wise/travel-wise/etc?
Ron
: As far as build wise, I would like to have more amenities for longer off-road trips. That would include a fridge and perhaps a hard-shelled roof top tent.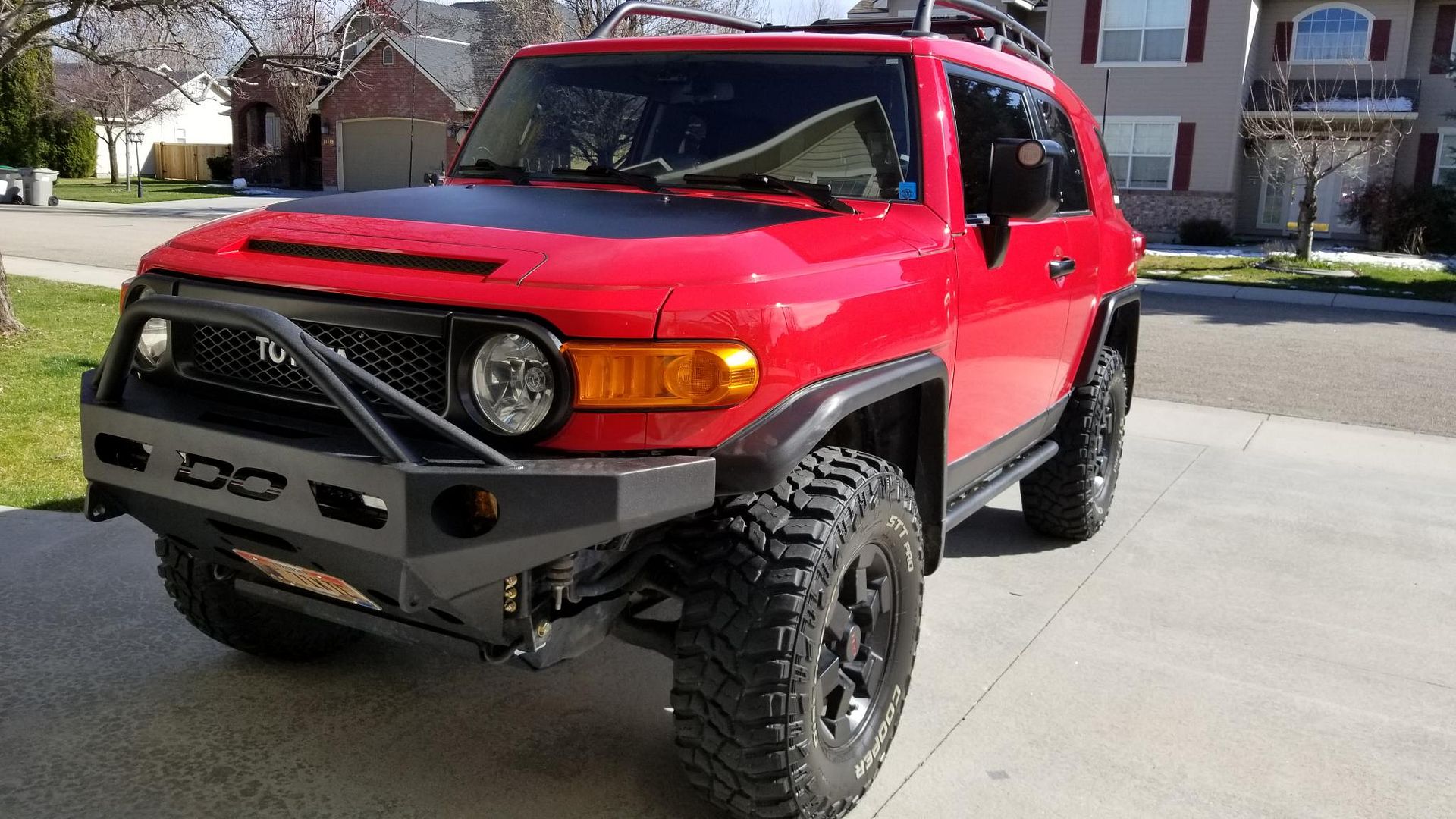 Hayden: What final advice do you have for someone new to the FJ Cruiser or the Forum?

Ron: My advice would be to enjoy your stock FJ Cruiser, do a lot of research before modifying your rig, and meet-up with an FJ group. By getting some hands on time and obtaining first-hand information/experience it will greatly help eliminate or reduce redoing modifications.

Above all have fun and enjoy the exploring the outdoors!


​