It all started here as a special order: Voodoo Blue 6MT 4x4 with CQ and GY
After reading around here I had a good idea that I wanted steel wheels and a non-factory rack.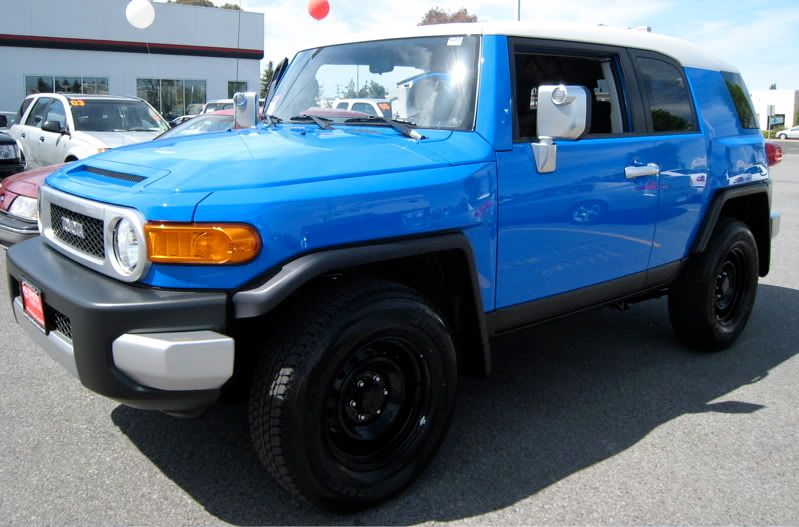 It took six months to get the special order completed as I wanted it just so. The following posts will be updated in the future to explain some of the issues I found whilst personalizing my vehicle.
This is what it looks like today:
Updated with PIAA lights. Just like everyone says they really cut the noise down. It was noticeable and annoying when driving above 45mph.
The AUX switch instructions here:
AUX light instructions
and the Gobi wiring instructions here:
Gobi Light install instructions
More to follow on:
Added: Hitch, Arm Rest, Rear Storage, HighPitch horn, AllPro sliders, DICE iPod, 2x12V outlet, Gobi Stealth, BB skids, Steering wheel control, AUX RCA inputs, WARN Rear Bumper, PIAA lights
Thinking on: 110V (300W pure sine wave), BB fuel tank (ordered), MaxAir 4.0 onboard air (ordered),
1-2yrs out: DR suspension, BFG tires