This Build would not be possible without the help and support of my father.
Current as of 10/13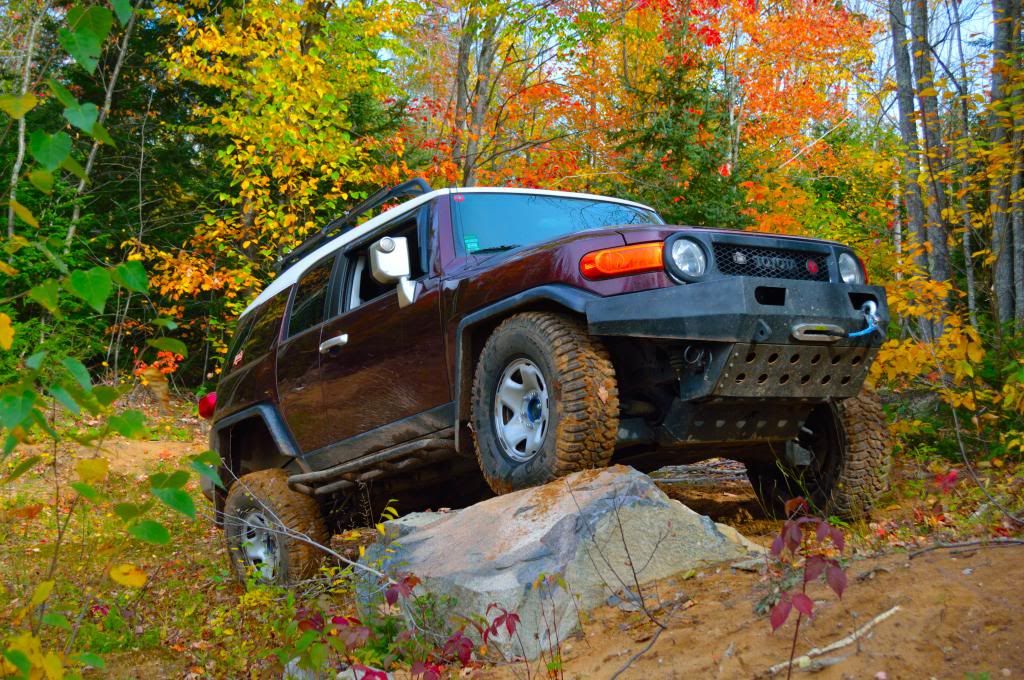 Well I got my FJ in June of 2012 with 68,000 miles on it. I am still in college but I wanted to have a better toy than my father's 05 Honda Element. In December of 2011 I test drove my first FJ, an immaculate 08 Brick with 38,000 miles on it. My father made an offer but the dealer didn't bite, they sold it within the next couple days. After that my father decided it was a bad idea to trade and said he would have regretted the purchase. Even then I decided to keep pushing and on April fool's day my father and sister tried to convince me they had purchased an FJ, it turns out it was actually a Kia Forte :flame: I had given up hope that my father would trade the Element to close the gap on the price difference to an FJ.
I had started a new job in January and by summer I had saved up about $8000 and was actively looking for an older jeep to buy as a toy. After my father realized that I was serious and going to buy something he told me he would look into a trade again. I had been browsing the classifieds and sent him links to all the good deals in the area. My father had the Element, because I had borrowed his car, and decided to clean it up and see how much he could get for a trade. He went to two dealers one day and they both offered very little for the trade. A few days later he went to a Honda dealer that happened to have an 07 Black Cherry Pearl on the lot. Well they made a good offer and my father purchased it that day.
I was ecstatic I finally had my FJ :clap: I told my father that I would pay the difference in the trade from the Element so that there would be no out of pocket cost to him but he refused and told me to keep the money (so long as I spend it wisely).
Out with the old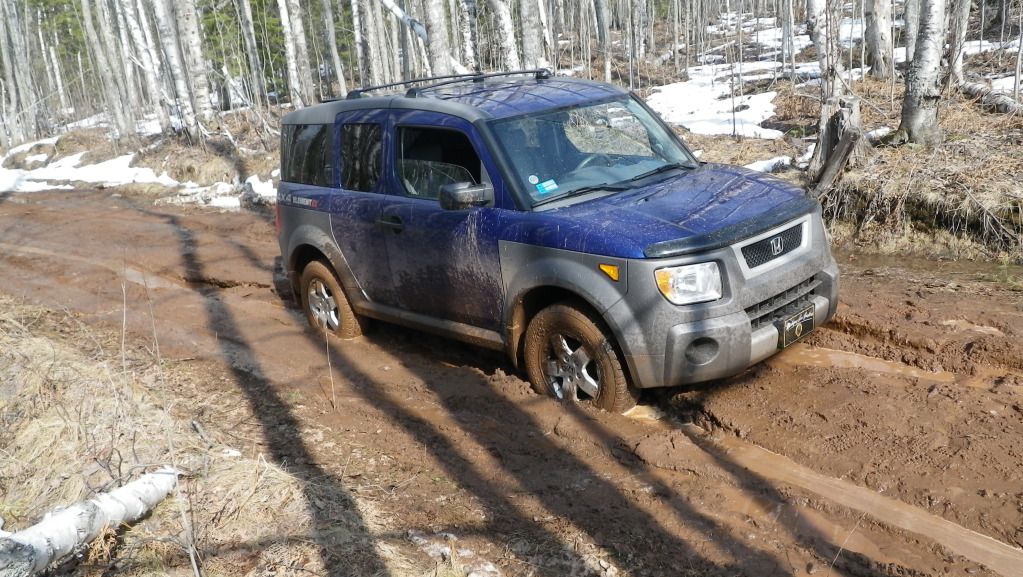 In with the new