Discussion Starter
·
#1
·
The basics:
Front: hp44 (from a 77-79 Ford) with Chevy outers (89 ish), 4.88's (Percision Gears) and ARB locker
Rear: stock e-locker w/ 4.88's
3 link w/ panhard front, same in the rear just executed different
Steering box from 79 F150
37" iroks on mrw 15/8's
13" ES 3k's
custom front tube bumper with xd 9k winch
Started 6/17/07, finished ~9/5/07
Many Sillyneck quotes (fabricator along with help from Tim Scully)
We are know doing a 3 link front instead of 4 (tight space under there) as well as a 3 link in the rear. Stay tuned to see if that works out
Gears:
Sol did us a huge favor and hooked us up with Inchworm (who was looking for a front diff to play with). They are rebuilidng our rear with 4.88's so thats one less thing Tim has to do. They picked it up at 10:30 and called at 2:30 to say it's done. What service!!
Front:
79 Ford F-150 box. mounts outside the frame and steers off the front of the box instead of the rear... Have it set as far forward as we can with out hitting the front tow hook bracket that drops off the frame or the radiator drain. Axle is pushed forward...there's 2 feet from axle center to the body mount on the driver's side if that gives any perspective.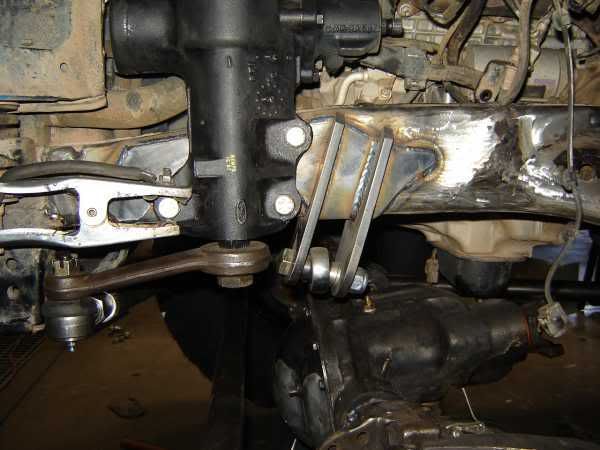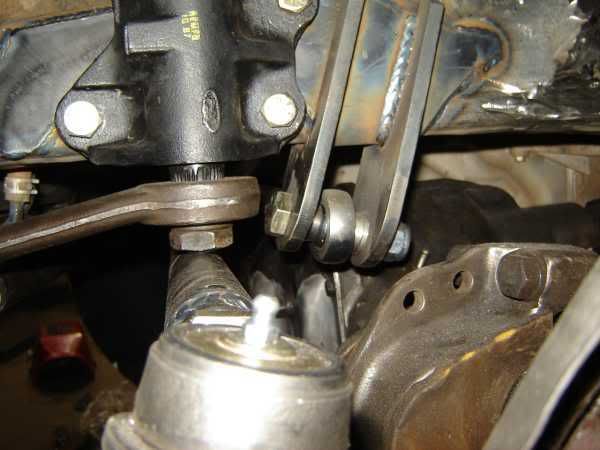 Rear:
LONNNNNNGGGGG (45") lower links to reduce the "steer" effect of the limited triangulation. (stupid gas tank and location.)
the panhard will be inverted so it travels on the same plane as the front end even though they're mounted opposite
hahaha I'll tell you why they love the ifs. The driver's side of the rig is 1000lbs heavier w/ a driver in it and for how inboared the rear springs are, all you have to do is have a stiff front end to keep it level lol.


I really like coil overs..... but I really like my suspensions to act similar front and rear. If I could have cut the floor out in the back and done a set of c/o's back there too I might have pushed for it, but with what we had to work with and keeping streetablility and budget (in the back of my mind) these coils paired w/ a set of uncharged shocks offer much better side hilling and counter the uber heavy body weight a little better.
RIP ATrac
It did a great job and I will miss it
(for about 5 minutes
). Thinking black tape will be a temporary fix for the dash lights...
I have 30k miles, therefore not interested in warranty, yada, yada
How much? well, I sold my soul to this fabricator guy and I'm only paying for parts
ARB & wheels being the most expensive.
There are others going on now that will prolly have 10x better write ups than myself.
I'm sure I'm missing some info....Whatcha think? Am I crazy? :silly:
http://www.fjcruiserforums.com/foru...measurements-before-after-sfa-conversion.html