Discussion Starter
·
#1
·
Well, we had another great day in Moab, running Fins & Things with a few more "special guests". We had tons of cameras out there, taking pics galore. I'll start off the thread but I'm sure there will be many more coming shortly.
As usual, if you want to see all the pics we took, look at my
Photobucket site
for them. Here we go...
Staging/air down at the Baby Lion's back parking lot...
The start up Baby Lion's back, not the "real" one, which is closed but still a good intro to the day's trails ahead for the first timers...
For a little perspective, someone decided to take a quick hike up the face...
Getting a pep talk and instructions from the Lead Driver of the team...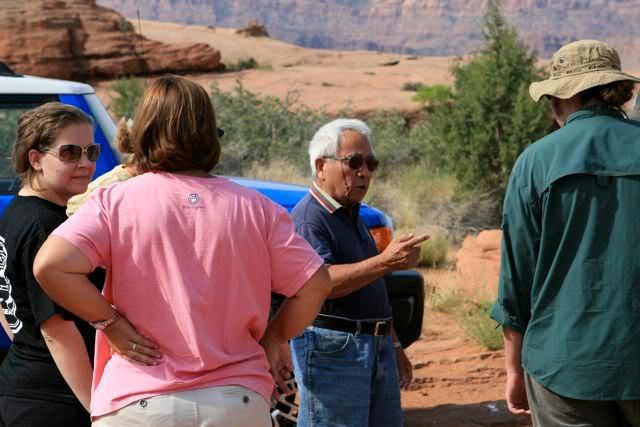 Dash-cam view going down the other side of Baby Lion's back...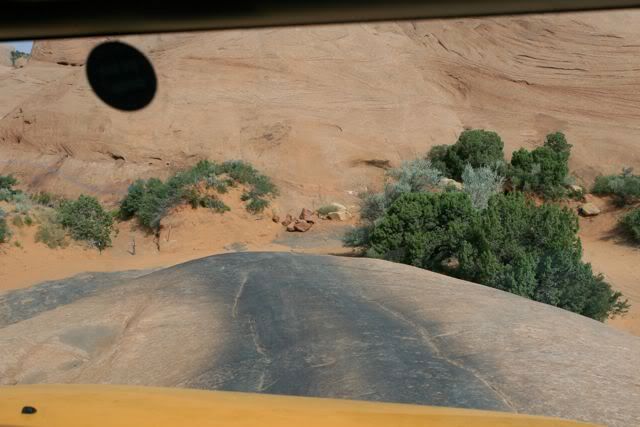 The pics just don't do justice to how steep this descent is...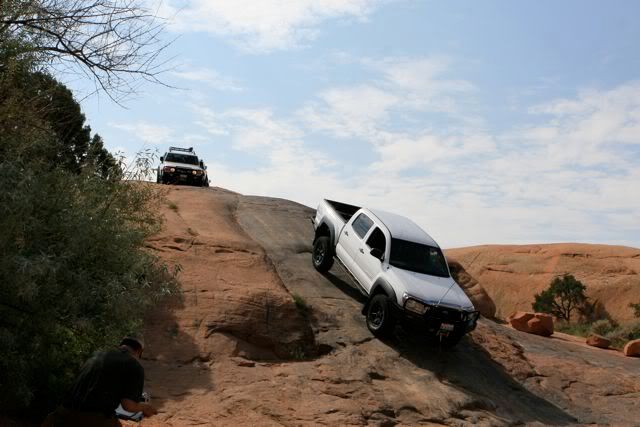 The bottom is in sight...
Maybe this angle helps with the perspective...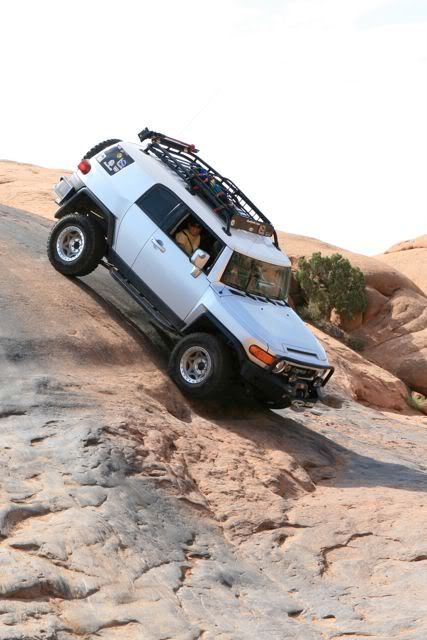 Good thing nobody is having fun around here...
They are invading the hills and valleys, where are they all coming from...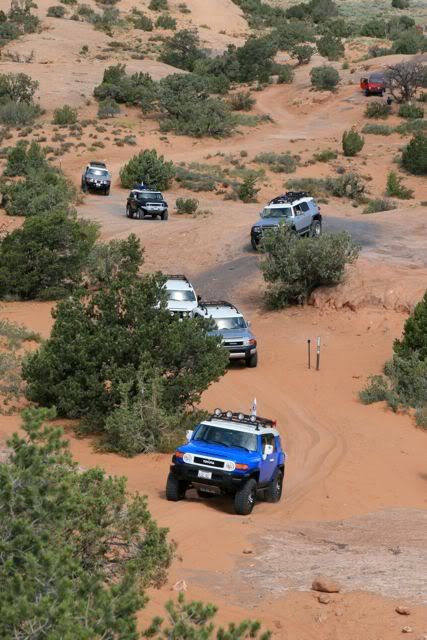 Nice approach angle...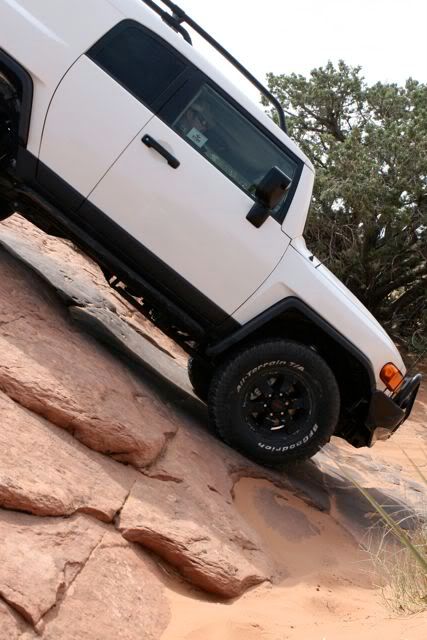 The first "real" obstacle...
Being taken by a "nervous co-pilot" being trained by a TTT driver, her first time driving an FJC up any obstacle. Can you tell that she is STOKED...
Next up the same obstacle...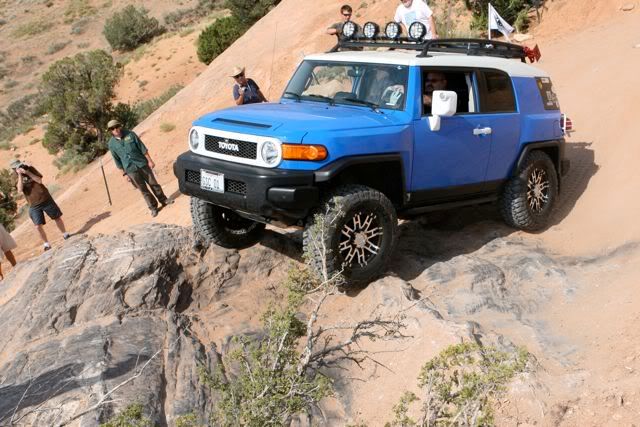 Hey, what's up with all the wheel lift here, is that really necessary or are we just showing off...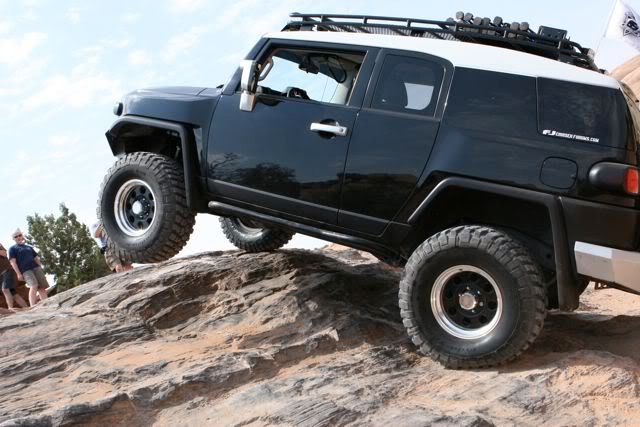 I'll tell you, when you are in this position, you can NOT see the trail below, kind of spooky feeling to look forward to...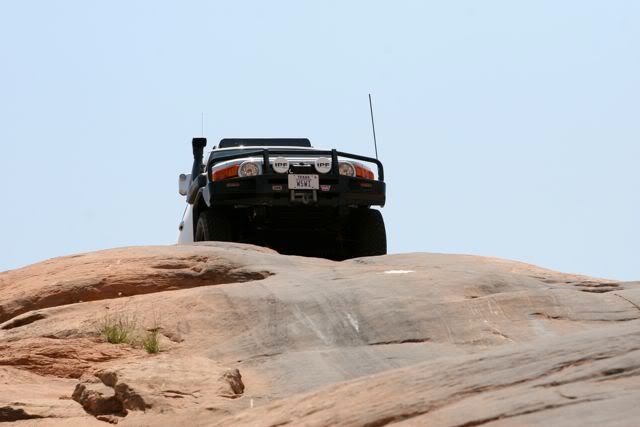 First the drop into the obstacle...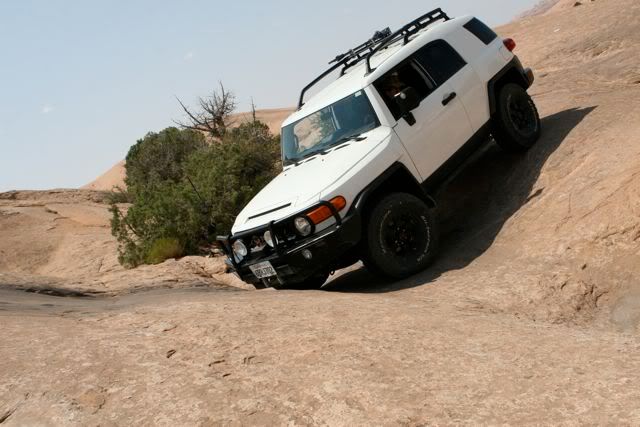 Then the climb out...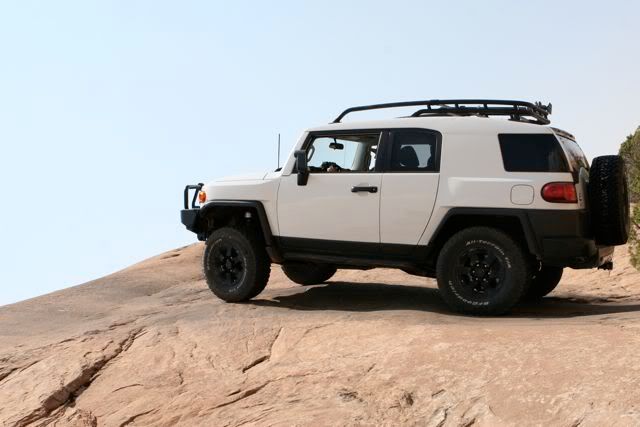 Now, this is surely just showing off...
Then, we go to the "Flintstone" mode of climbing out...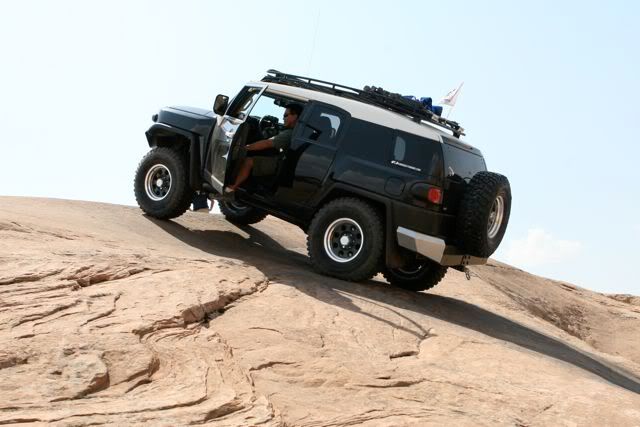 One more going up the climb...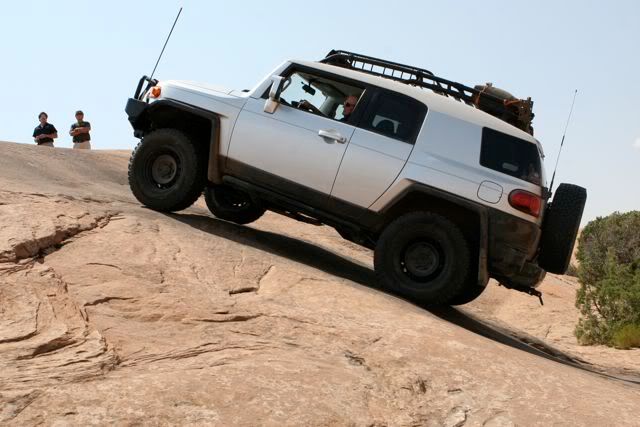 That's enough for now...