Discussion Starter
·
#1
·
Another epic day in Moab with a great group of FJC owners. This morning, we had a very large group and decided to split up into two groups. One group went up to do a more "scenic" run while we wanted some spectacular scenery with a more challenging trail.
We decided to take the Poison Spider trail up through "Wedgy" then back so we could do Hell's Revenge in the afternoon. We had 7 FJC's on our run.
As usual, check my
Photobucket page,
looking for the "Moab, Poison Spider 08" album for all the pics. Here we go again...
Much discussion took place before we decided where to go...
Rubi hanging out, waiting to get on the trail...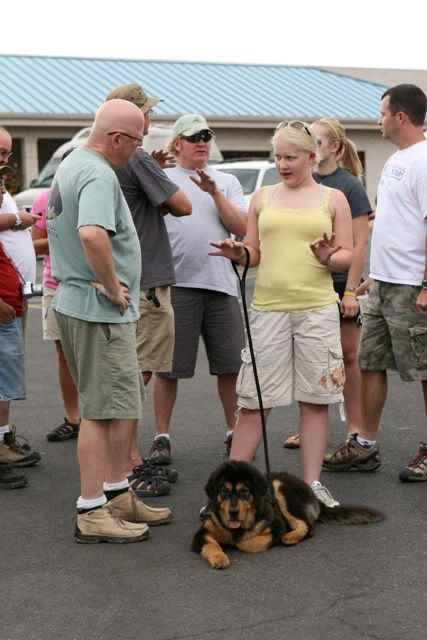 The line-up and air down at the Poison Spider trailhead...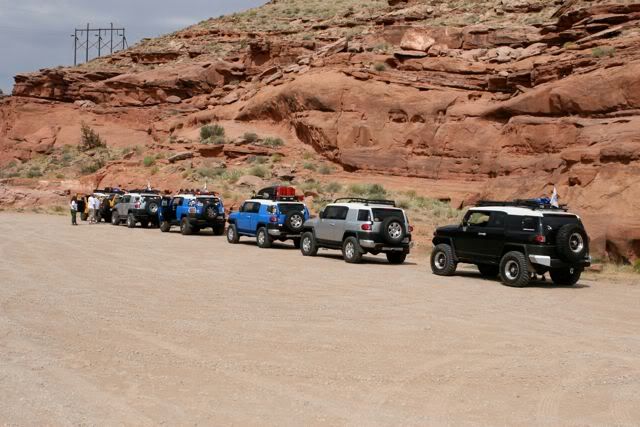 Simply amazing backdrop and trail...
The first real challenge of the trail...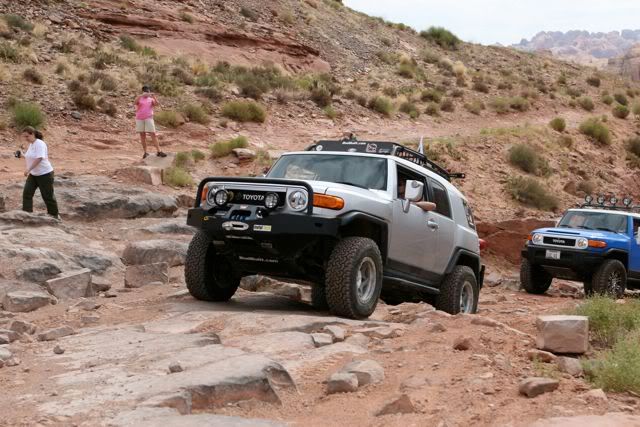 Nice little drop through some rocks...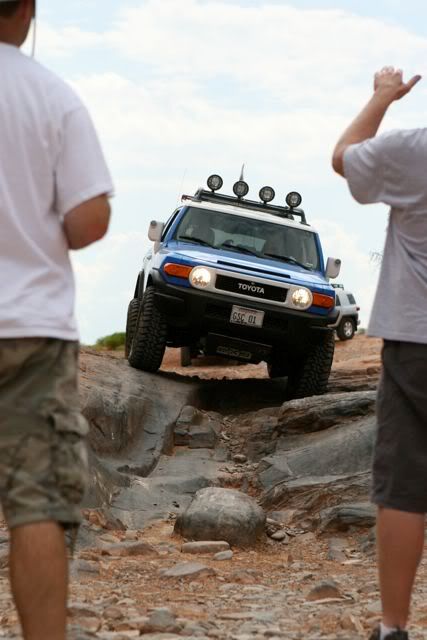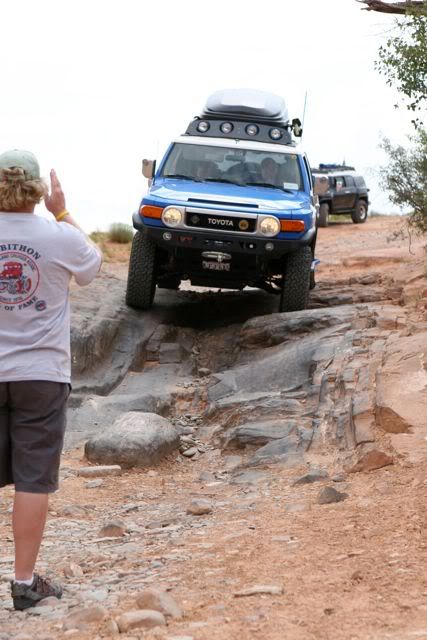 My daughter giving the "thumbs up" for this little climb...
Its best to drive into this one pretty deep...
Just a little air under the rig...
Man, the view just sucks, doesn't it...
Lined up for Wedgy...
That view just looks wrong...
I guess my driving is so bad that I need 2 spotters to get through it...
Next through Wedgy...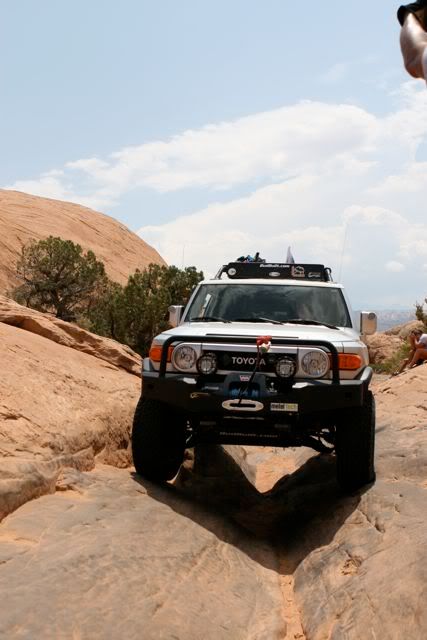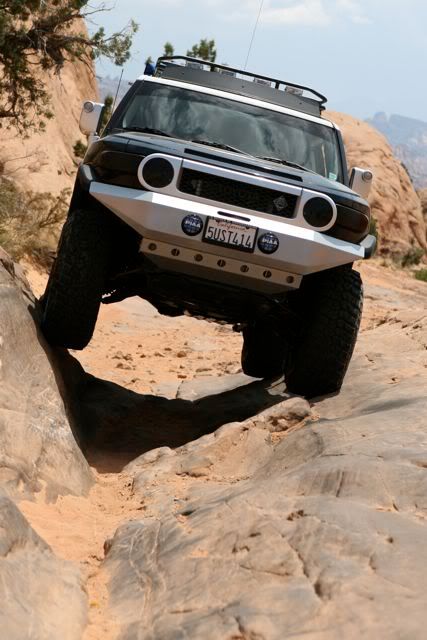 Now, for a "reverse Wedgy"...
I think some people have too much fun...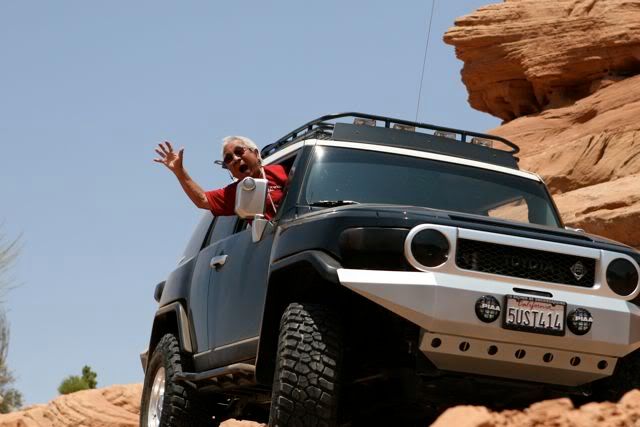 Now, that is what I call getting some tire lift...