Discussion Starter
•
#21
•
James, I had a great time Saturday with you. Thanks for the run to Top of the World and Tusher Tunnel. Amazing place! And great pics too!
Thanks and, yes, it was a nice day. Too bad more didn't show for that Saturday run. I have more neat little places up my sleeve such as Tusher Tunnel for next time.
Until then, here are some more pictures:
Heading up Long Canyon to make a loop with Shafer Trail. Also, included stops at Dead Horse Point State Park and Island in the Sky's Grand View Point just to make it a fulfilling day and help everyone check stuff off of their lists.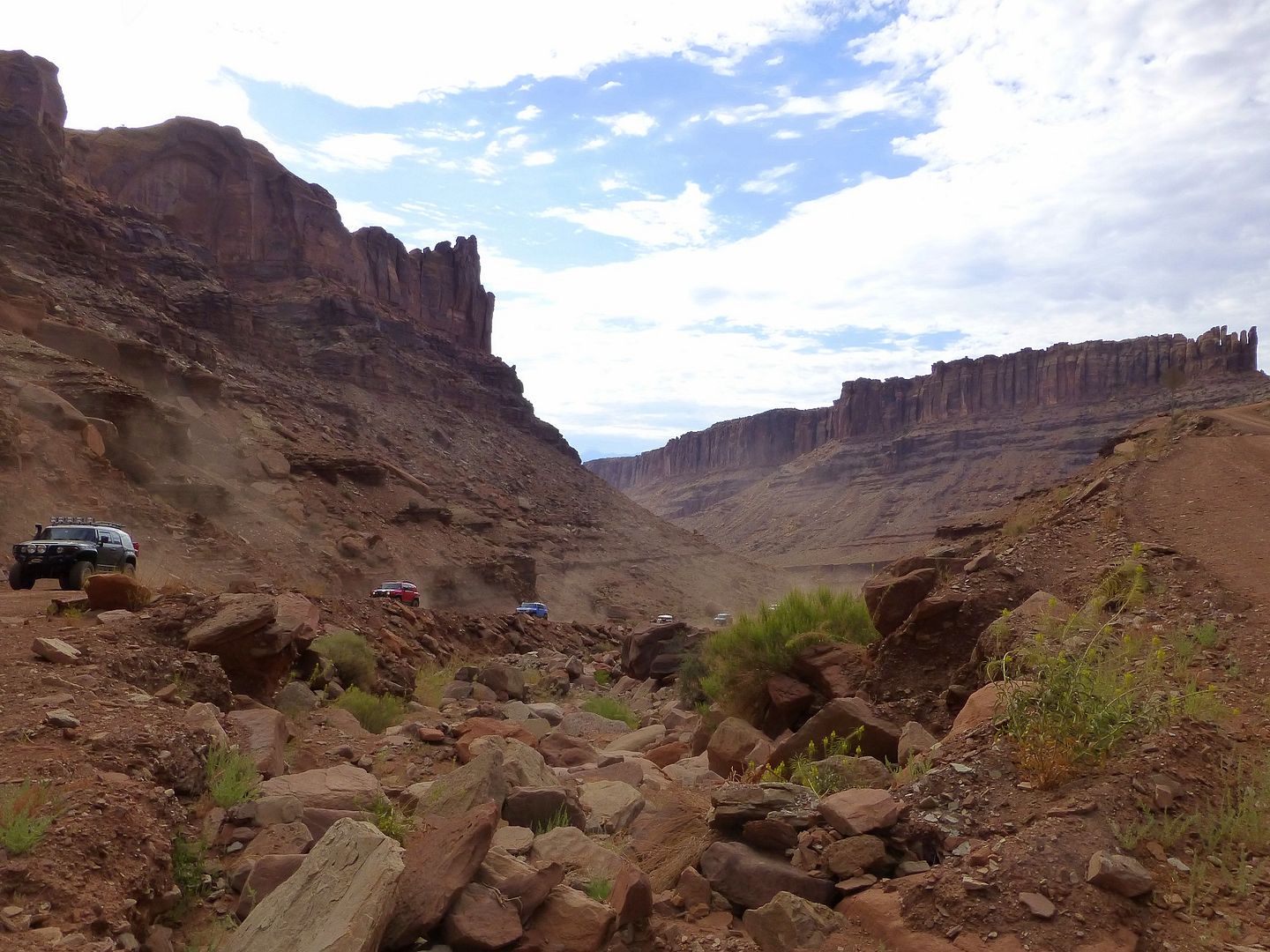 The well known rock on Long Canyon
Stopped for a look back down Long Canyon towards the LaSal Mountains

Part of the view (you can only get so much even with panoramic before the pic gets too wide) at Dead Horse Point State Park

Part of the view from the Grand View Point in Island in the Sky/Canyonlands. The White Rim which the White Rim Road's visual feature is clearly visible.