Just got back from a terrific day of offroading in Moab with some genuinely nice folks. This was really a fun group of three 4Runner owners and our own JimD, a fellow FJ pilot. This is a very difficult, and sometimes dangerous trail. We all took some hits here or there, some worse than others. That said I'll certainly run it again sometime. The scenery reminded me a lot of certain parts along the Elephant Hill trail. Quite stunning. There are several famous obstacles along the route, Highdive, Hummer Hill, Upchuck, White Knuckle Hill, so when we got started and hit the first really tough section it was sobering to realize that it didn't even have a name. We nicknamed it The Gatekeeper. If you hesitate here you have no business on the rest of the trail. It reminds me of Potato Salad Hill, tricky and easy to roll of off with even a slight error.
a turn at the top puts you off camber and is a bit alarming as you can't see the top over the hood
The 4runners were all very well equipped and piloted by experienced and nice fellows. As they were all silver I'm not posting each on every obstacle on the FJ board, but for you 4Runner fans there are over 600 shots up in my Webshots directory. Link in my Sig. line
There are many difficult and tricky unnamed sections. Jim is an excellent driver and trail companion. He is also the fastest offroader I've ever met. We followed his lead all day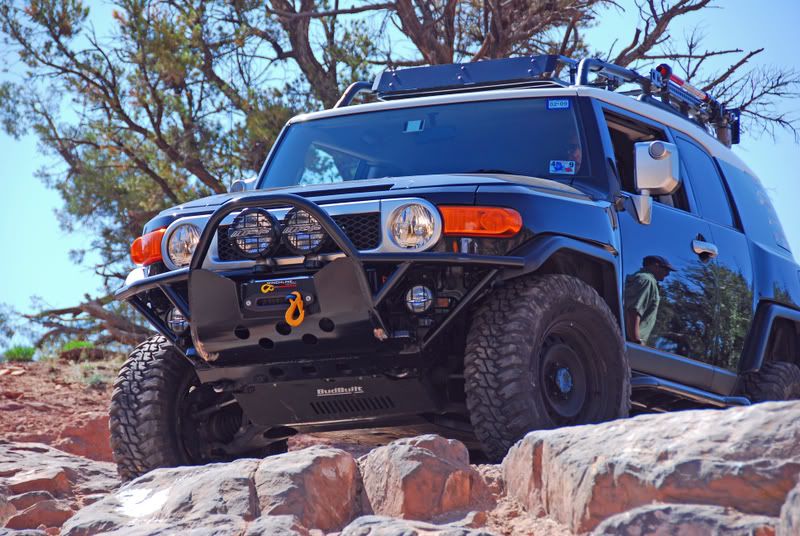 Here is the only one I have of Upchuck: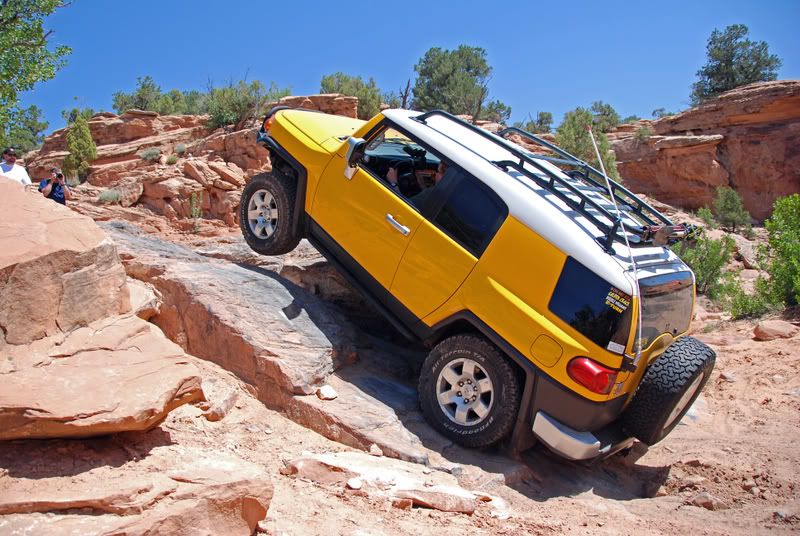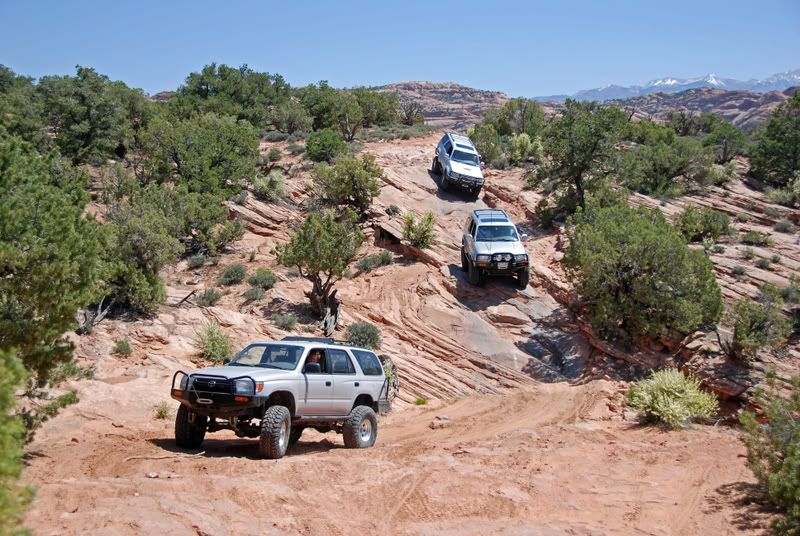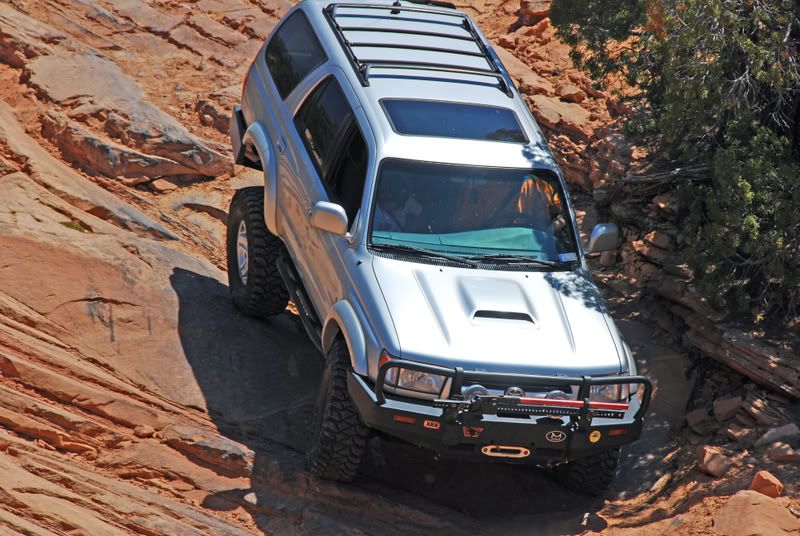 Hummer Hill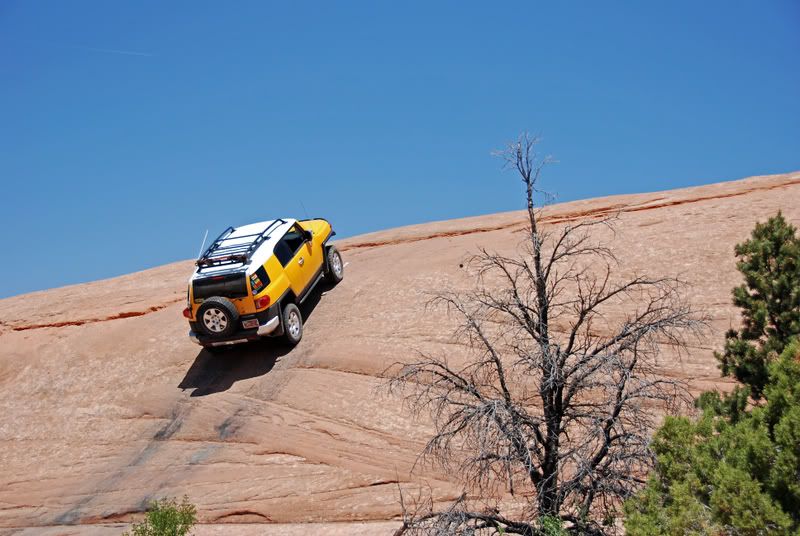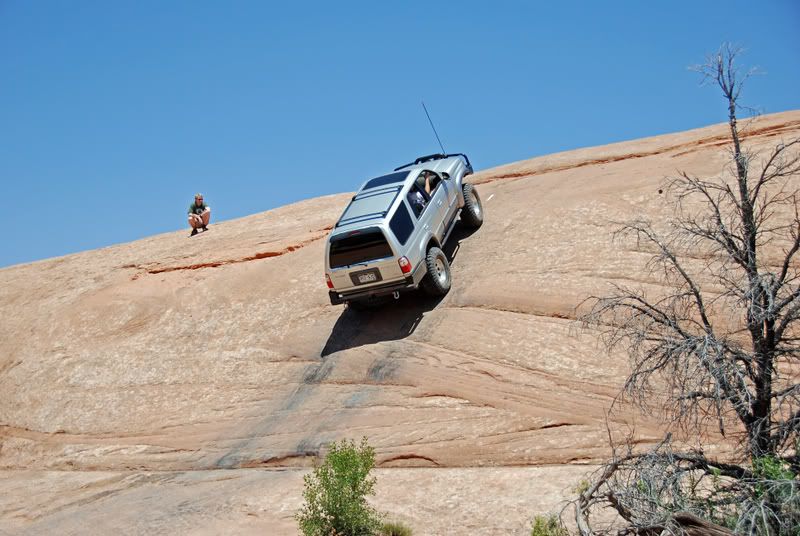 Our view of immediate trail features was usually this
The notorious White Knuckle Hill. It's a sheer 8 or 10 foot drop down the face and the approach is also an off camber, tricky section. We arrived to find a couple of feet made less dangerous by someone who had piled rocks but I assure you that the drop is both stimulating and attention getting. Here's Jim mid drop, he's so smooth and fast it's hard to get in front and get pictures before he's done
Your humble reporter on approach, like I said no piece of cake, very tippy! Again, thanks to this gang and Mrs. Rat for excellent spotting.
I love this shot, none of us needed the strap. I hate this practice. I'm always afraid someone's going to get hurt trying to help, but everyone has different experiences and I wasn't allowed to say no lol. Anyhow, look at the helper at the end of the strap and the expression on his face. Thanks for the anchor future offroader.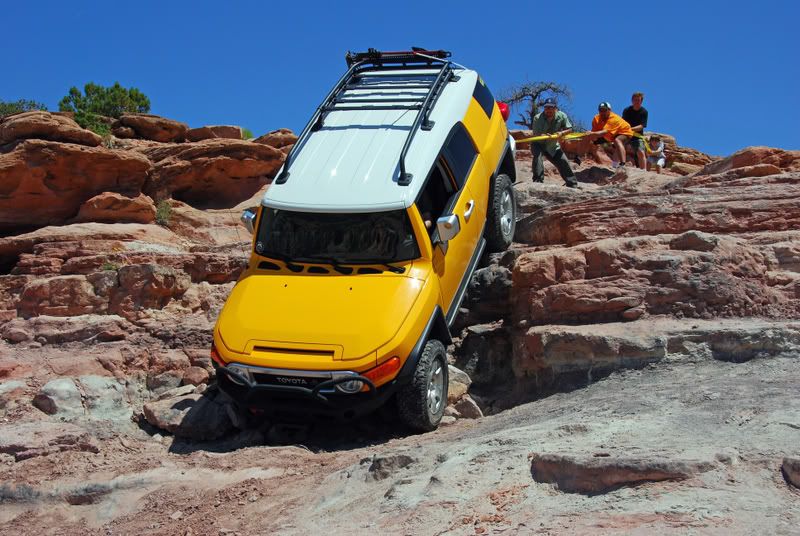 This is the point of no return, all you can see is space in front of you and in our case Mrs. Rat about 30 feet up the trail to spot you.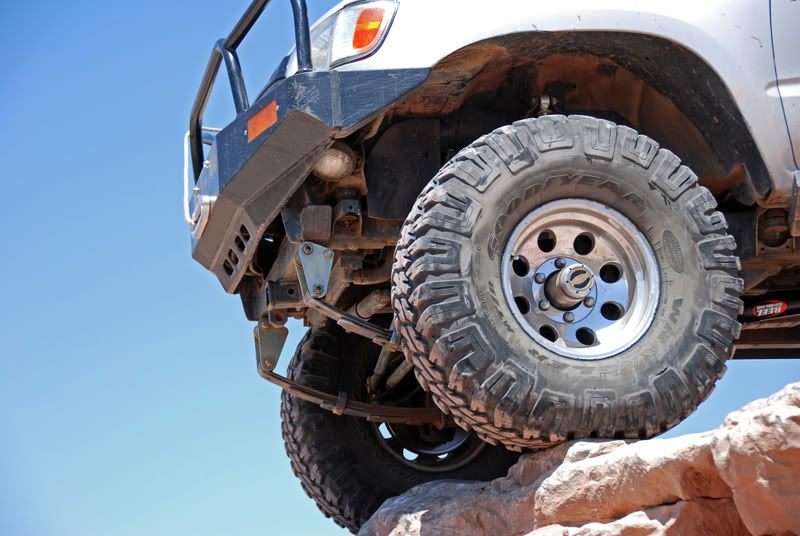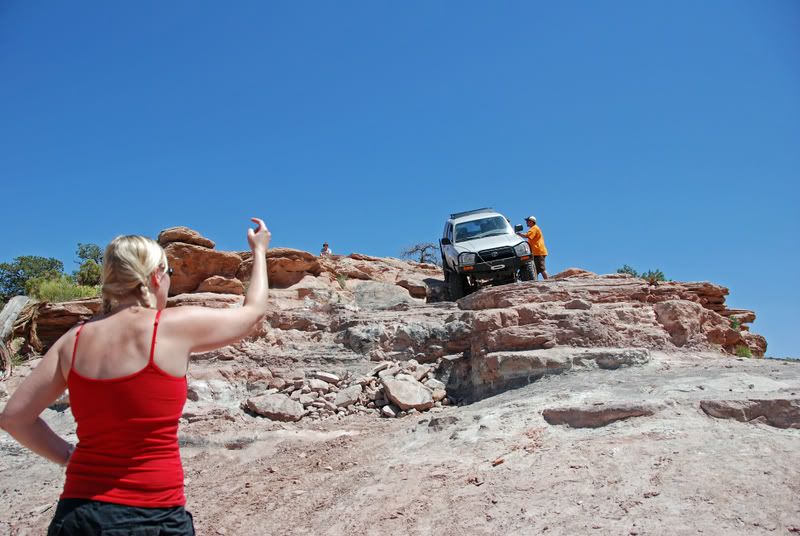 Jim spotting: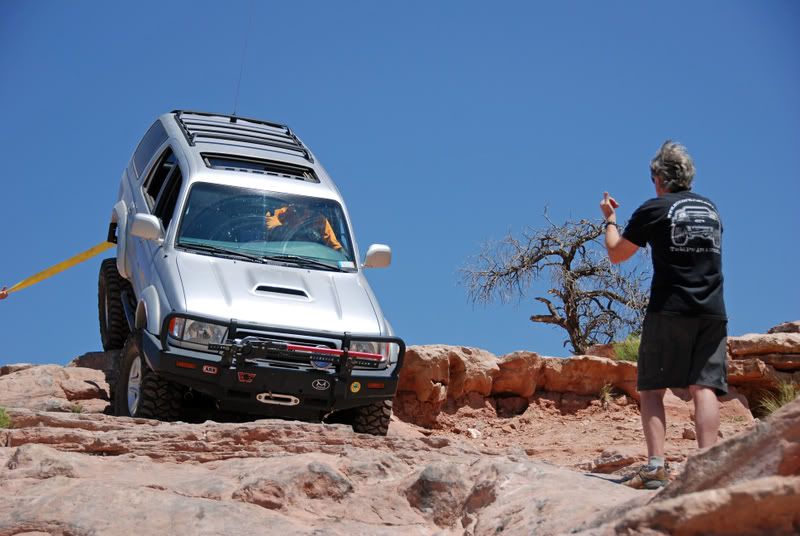 This is fun, you are really standing up at the bottom, he could see better out the sunroof, wish we had them.
very tight and trick squeeze further down the road
I can never resist adding in all the side route fun. This one dealt Jim's front bumper a mighty blow but man it really took it
Lot's of "can opener" spots on this trail
Oops, pic limit, edit and another post