UPDATE:
NOW For Sale!
MPAC FJ Cruiser Backpack Hook Special
I have been knocking around the idea of improving seat back storage for a while.
While there are MOLLE seat covers available they have 3 inherent problems.
1) They are Butt ugly
2) They wear poorly (Molle material was never intended to be subjected to that kind of wear and tear)
3) What ever you hang on the seat cover is poorly accessible and not removable.
4) Potentially interfere with seat air bags.
The concept is actually quite simple..."Build a seat mount that you can hang a Back pack on". The concept extends beyond that application to hanging load bearing vests, plate carriers, slinged rifles...pretty much anything with a handle or sling.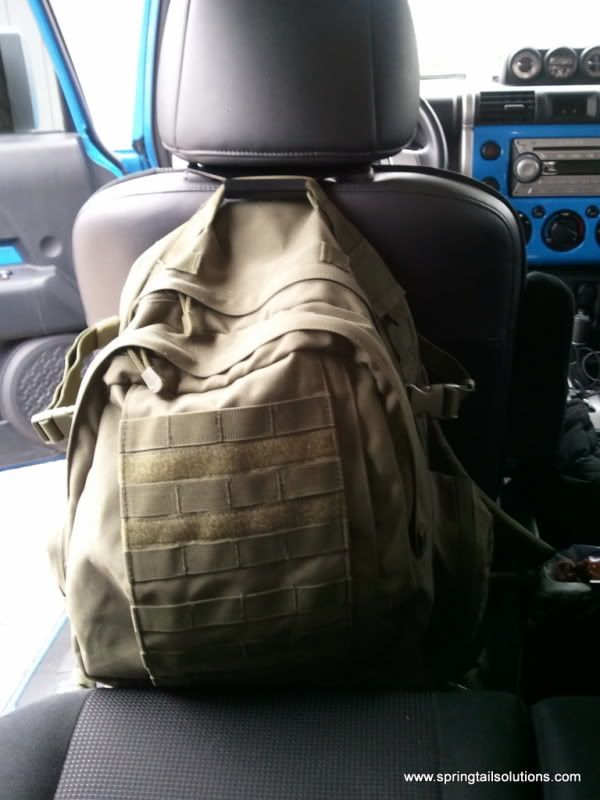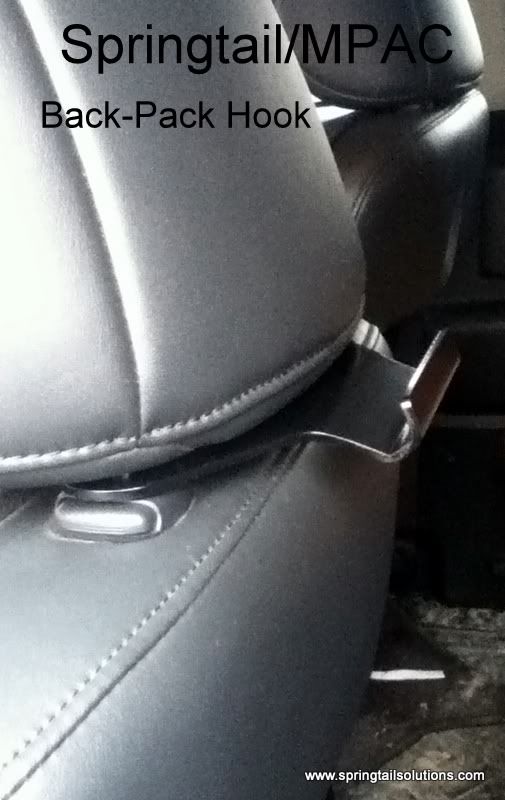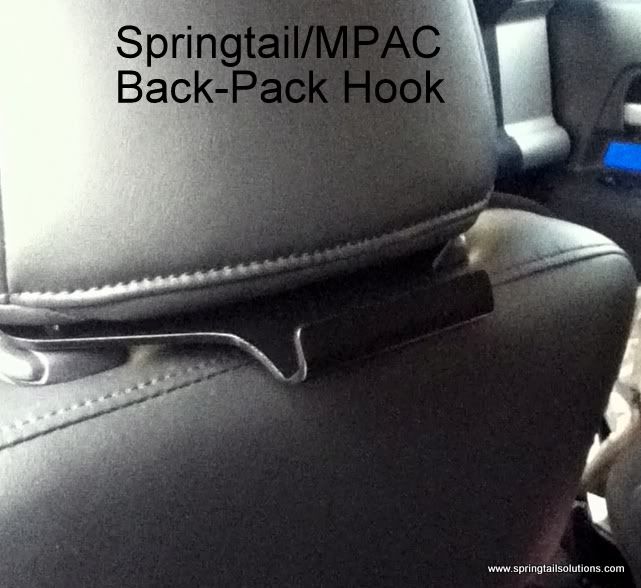 Best part of all is that it will be inexpensive (less than $20.00) AND you probably already have the back pack!
Of Course, we will recommend that this item be removed if there are any back
seat occupants.
UPDATE 2/1/11 New pics of the Rear Seat BPH
As usual, I appreciate your ideas and comments.
Doc