They say idle hands are the devils playground. I don't know about that, but I do get restless if I haven't done anything to my FJ in a while. Plus, I'm a tinkerer. I like to do one-off projects just to see if I can. I'm constantly doing and redoing mods, just because I get bored with the look or function. Case in point: Roof racks and lightbars.
I've gone back and forth on whether or not I want roof lights/rack on my truck. I started off with the OEM rack, the went to a Bajarack, then bald, then back to the Bajarack, then bald again, then back to the OEM rack. On one hand, I've used roof lighting once, but on the other, I like the look. I had a Bajarack with lightbar for a while and sold it, keeping the lights and harness. Then I decided I was going to do a retractable roof light system with an OEM rack and Ricochet airdam, which I still plan on, but money is super tight these days. This is more of a "proof of concept" to see if I even like the look.
So, back to the Hellas... They've been staring at me for a long time, so today I decided to do something about it. I started off with an OEM crossbar and a loose plan in my head, and away I went.
Taking one of the longer OEM crossbars, I moved it as far forward as it would go. Wasn't far enough. So, I took it off, unscrewed the non adjustable side and slid the mount off enough to use one existing hole and drilled a new one. The extra length allowed me to move the crossbar almost to the very front of the rack before it turns down.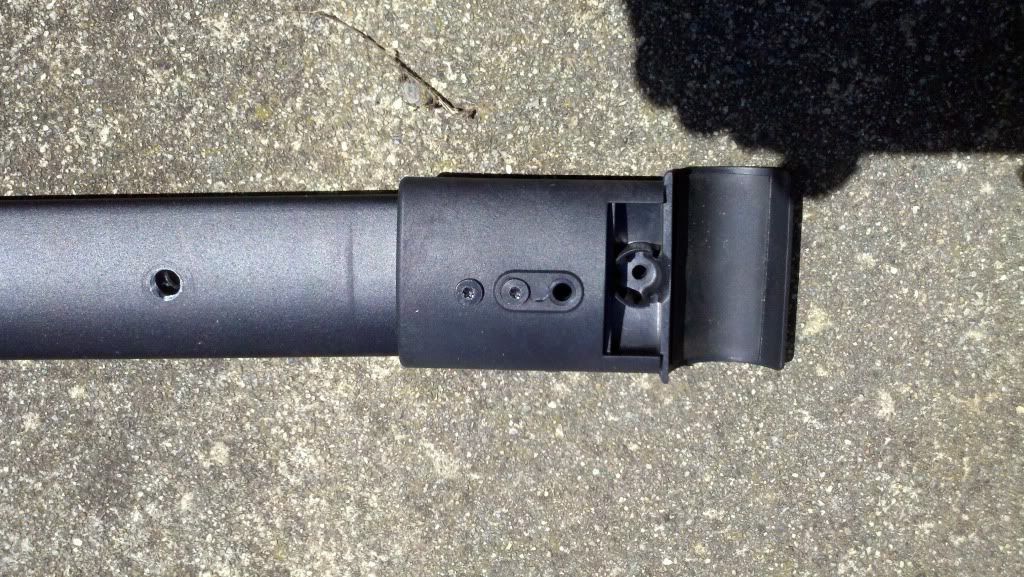 Next, I got out I figured out what spacing I would need for my Hellas. I had a piece of perforated flat iron laying around so I put that on the bar and used the holes as my unit of spacing. After I figured out where the holes were going to be, I used a step drill bit in my drill press and drilled out my holes.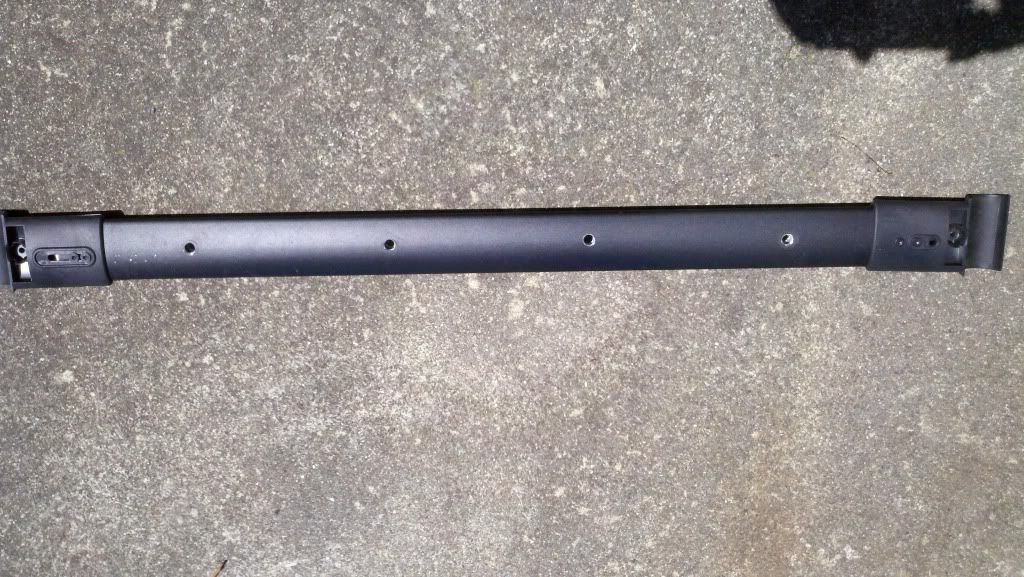 Then I threw all 4 lights on the bar and test fit it on the roof rack with the airdam in place... they were way too short. So, off to the hardware store.
Picked up a few things including 1.5" steel spacers, carriage bolts, wing nuts, nuts, etc. Sometime during my trip at Ace, I had a bright idea on how to make these lights fold down. I bought a 3 ft piece of 5/16" threaded rod, nuts and wing nuts. My theory was that I could run the threaded rod though all 4 Hella light bases with a nut on one side and a wingnut on the other. This would keep the lights all on one plane, add rigidity to the whole setup, and provide an easy way to fold the lights down manually.
I was worried that the stock crossbar might prove to be too flimsy, so I added a piece of perforated angle iron to the bottom of the rack. This adds rigidity and also gives me a location to zip tie my wiring harness to. You can see the steel deflecting upward where I tightened the bolts down. Not a big deal, but just wanted to point that out.
Now, before I go on, the OEM crossbar's major fault lies in its connection to the rack proper. There's only a hand tightened screw going into plastic on either side. I'm aware of this and am trying to think of a way to reinforce that area. I'm leaning towards 2 part epoxy in the crossbar joint, but I'm still thinking about it.
Anyway, after all that was said and done, time to mount it up for the test run.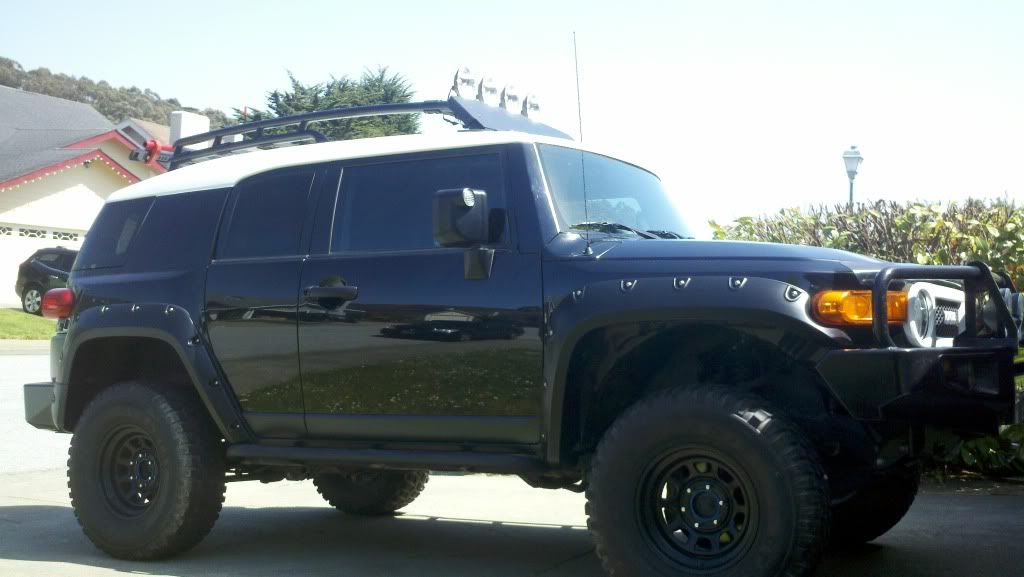 Drove back to Ace (forgot something) with the lights folded down. Zero added noise. One the way back, I flipped them up to gauge noise, resistance, etc. Not much, I must say. I hit about 50 mph coming home, averaging about 30. The lights didn't budge at all. I know its not going to take a serious hit on the trail and come out unscathed. My thought is whatever does get hit by a branch, assuming the lights are up, will just get folded back. Overall, I'm pretty happy with how this is turning out. All I need to do is paint the angle iron and spacers, clean up my harness and reinforce where the crossbar meets the rack and I should be good to go...
... til I get bored with it anyways.