I have been meaning to do this for while. But since I did not have enough mods, i was not allowed to post a build thread. I hope it is now acceptable. I I hope you all know what a stock VDB looks like, so I am not going to post any of those pictures.
Teaser shot for those of you that have not seen my FJ. I will post more pictures and details as i get time.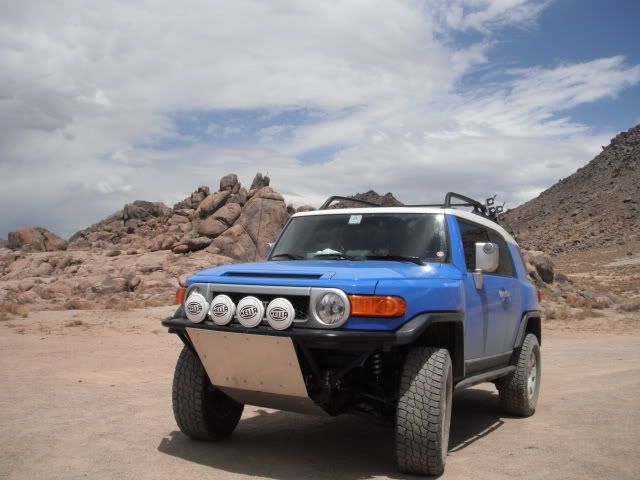 My Co-pilot
Roscoe, Mainly Pitbull and the rest complete idiot. One of the few times he stops moving long enough to get a picture. I only have to open the back door and he jumps in. I leave the back seat folded down with a rubber mat and also he is tethered from the storage box to his harness so he does become a missile while we are wheeling.
Front Suspension
Total Chaos swaybar spindle gussets
Spidertrax spacers
Icon extended travel coilovers
King 2" air bumps
Camburg uniball UCAs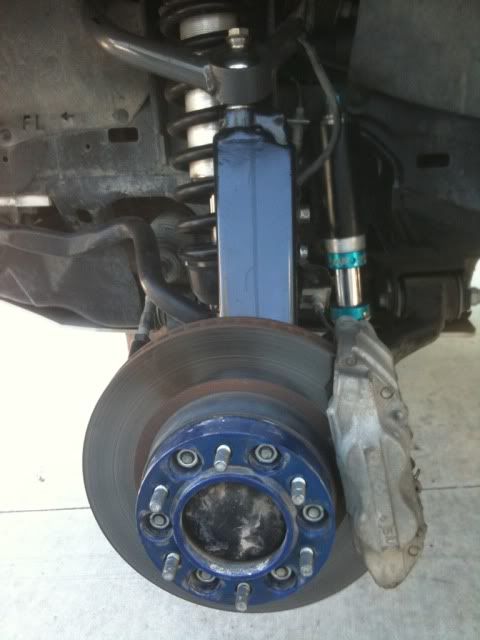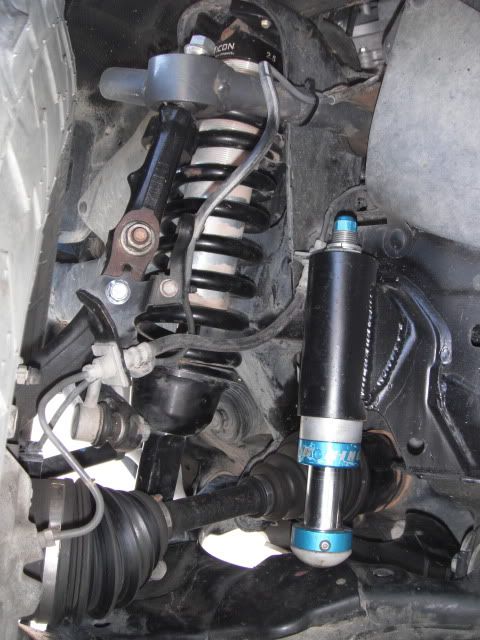 Rear Suspension
Icon piggyback rear shocks
Icon springs
Two Frogs Racing LCAs
More Spidertrax spacers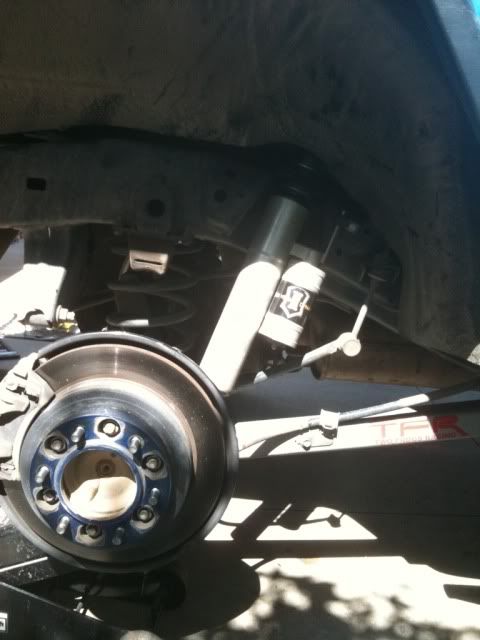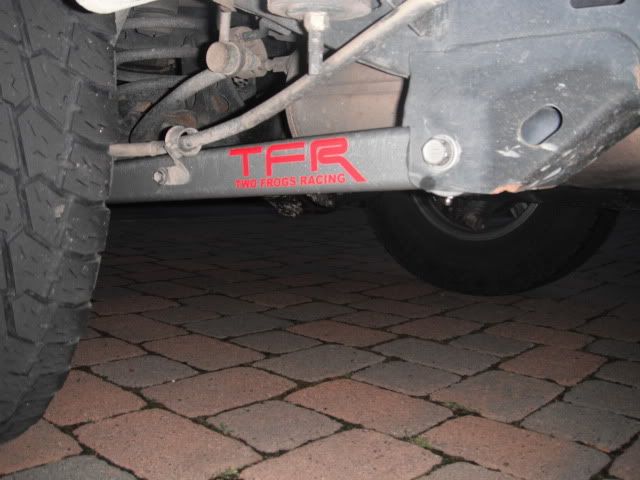 http://www.socalfjcruiserforums.com/forums/showthread.php?t=7575
Tires are Nitto Trail Grappler in 285/70 R17 on dinged stock alloys.
Seats
The stock seat was killing my back so I replaced both seats with Corbeau RS reclining suspension seats and threw on a Corbeau 2 inch 4 point harness with pads on the driver side. It is nice because it has one seatbelt style buckle that keeps everything together unlike the latch and link style. I am thinking of upgrading though. The stock brackets flexed alot so we fabricated gussets to stiffen them up. This also gave me a better place to attach my harnesses. The seats are now on two inch risers so the wife can see over the dashboard and over the steering wheel. Kinda weird since I am so used to being low but I will get used to it. It also gave me a place to mount my 3D Maglite LED. Camelback is janky rigged to the back of the seat till I come up with a better solution. This comes in handy on those hot bumpy rides were it is not practical to have a water bottle in the cup holder.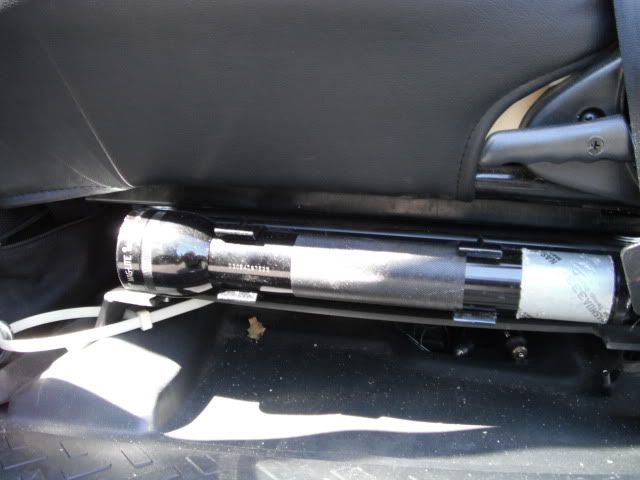 I got my SRS override installed thanks to Tcao. It was super easy and not as intimidating as it sounds. It is mostly just plug n play with a $55 part and soldering resistors onto sensor wires. Here is the linkey since I have no pics. When I get it all polished up and everything painted, I will post pictures. Override switch has been plugged pounted on the side of the center console.
http://www.fjcruiserforums.com/forums/member-build-ups/35681-tcs-fjc-76.html