Discussion Starter
·
#1
·
A few days ago.
I had to scour dozens of automatics for every manual.
I had to scours dozens of manuals for every low mileage one.
Most low mileage manuals were already outfitted and beat up off road.
And then finding the latest engine version.
I finally found a 2011 with 60k on it. Road miles only.
It was delivered a few days ago.
I grew up with old school 4 wheeling.
As an adult I had 4th and 5th gen hilux, 2nd gen 4Runner V6, 1st gen XTerra, XJ Cherokee, WJ and WK2 Grand Cherokee, Expedition and excursion experience. Overseas a ton of later hi lux, surf, patrol LC, Prado, etc.
I did not get an FJ when they were new, the tiny gas tank, rear seats, weird doors, etc. were not conducive to four kids and a dog or two vs other options. The kids are all off at college now. It was time for my blank slate. Just me and a malinois and a German Shepard.
I considered finding a much cheaper to buy 04 Discovery II manual, but maintenance would be significant. Also a similar year manual XTerra would have been cheaper. Finding a Toyota at a dealer allows you to buy the 100k/5year platinum warranty. Not cheap but likely to pay for itself.
Options were considered. The right one finally turned up.
It was like my fourth choice color.
There was a small hole or burn in a seat. For some reason the stereo was replaced with an aftermarket Kenwood. But it had the off-road package and rear camera. It oddly had both the big black FJ Cruiser spare tire cover and a body colored spare tire cap (which I am not sure how it secures) but no rear head rests.
For some reason the factory radio was replaced with a Kenwood aftermarket one,
But I had tired of looking.
I bought it and had it delivered and it arrived.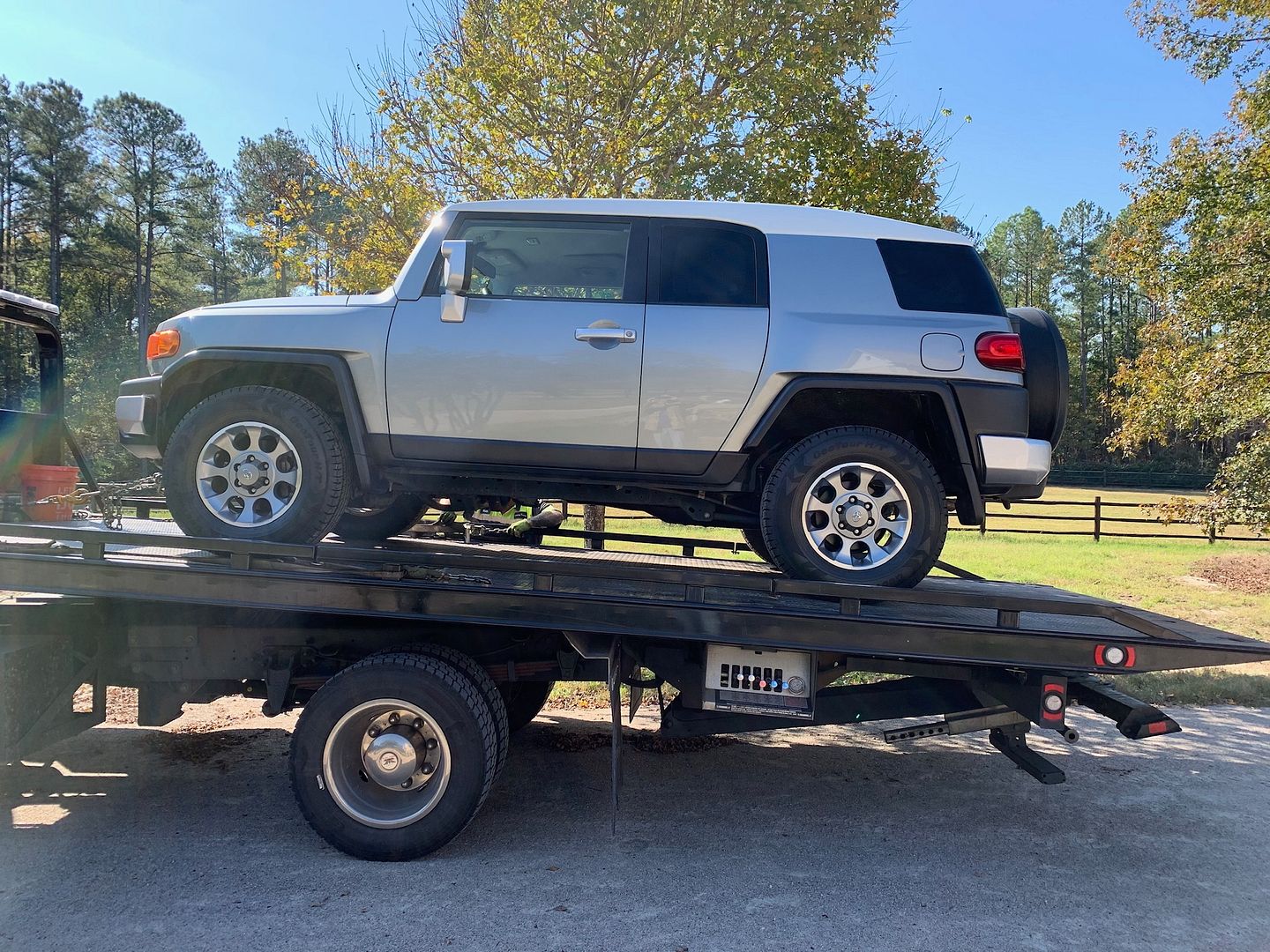 It is a black slate with no brushguards, front bumper/winch, sliders, roof rack or tow.
I look forward to outfitting it one piece at a time.
I will likely do
a winch and headlight guards, or full front bumper with guards.
Sliders with a step.
Roof rack
Ladder
Either factory tow or a rear bumper with tow
Please let me know your favorite of those items.
Me with one of the various overseas vehicles about ten years ago.