Finally picked up our new off road/expedition style trailer, built by forum member skersfan (Bob). He has done an INCREDIBLE job building it BY HIMSELF just in time for Ouray :rocker:
It's incredibly strong, well built, and ready for anything that it comes upon.
Enough bragging...here are some pictures:
The trailer will carry 25 gallons of gas, and 24 gallons of water. The water tank has a heavy duty pump, and will be hooked up to an on-demand, hot water system (which also has a shower hookup). There is also a faucet at the rear of the trailer.
Also, the 5, five gallon gas cans are all locked in place.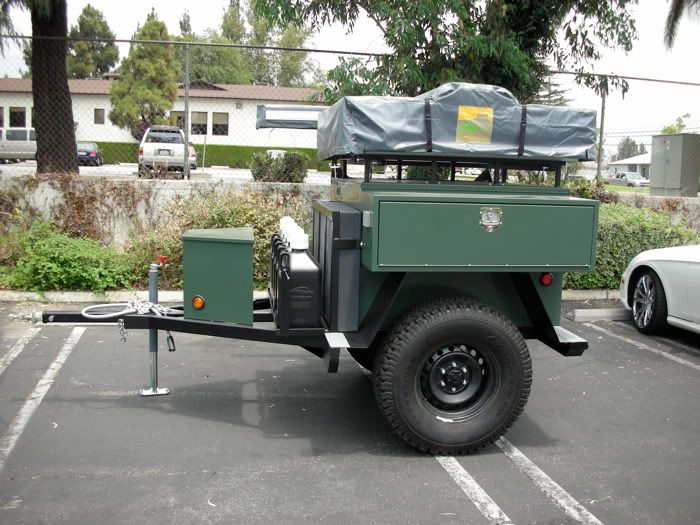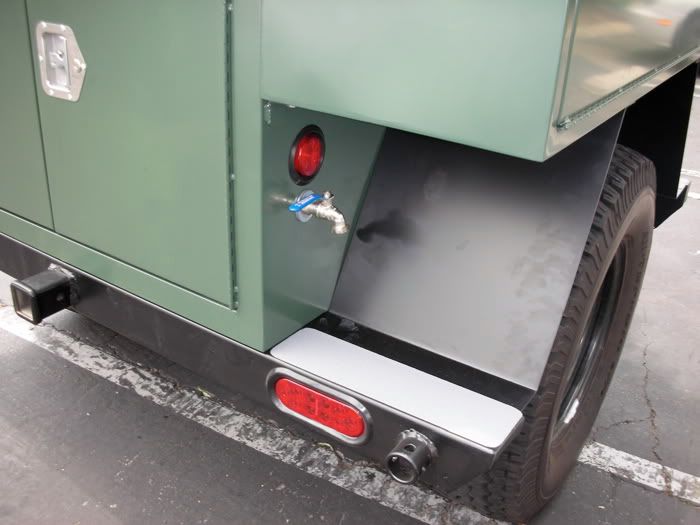 The trailer is running the exact same tire/ wheel setup as my FJ:
315/70/17 BFG All Terrains on factory 17" steelies.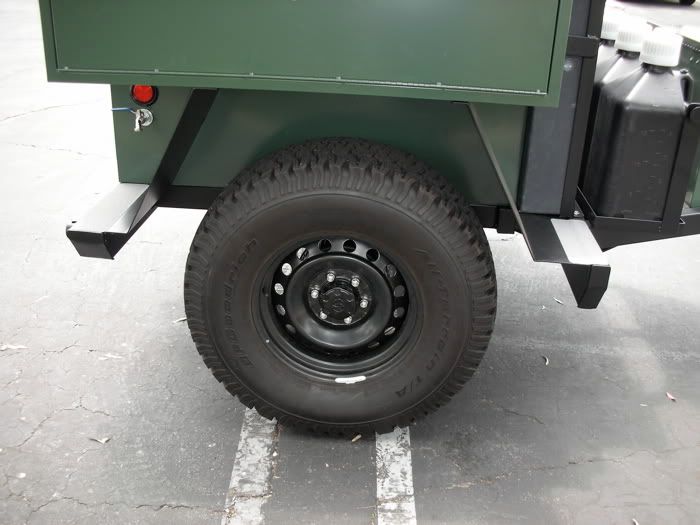 The passenger side has a Camping Lab awning mounted that will raise over 7ft high, and will cover an area of 85"X79". (Pics of it open to come).
The rack on top of the trailer holds a Camping Lab tent. (Again, pictures of it open to come):
The front-most box houses 2, marine grade batteries which charge from the vehicle. There is also a 110v hookup along with 12v and 110 outlets. (Pics of the inside of the battery box to come).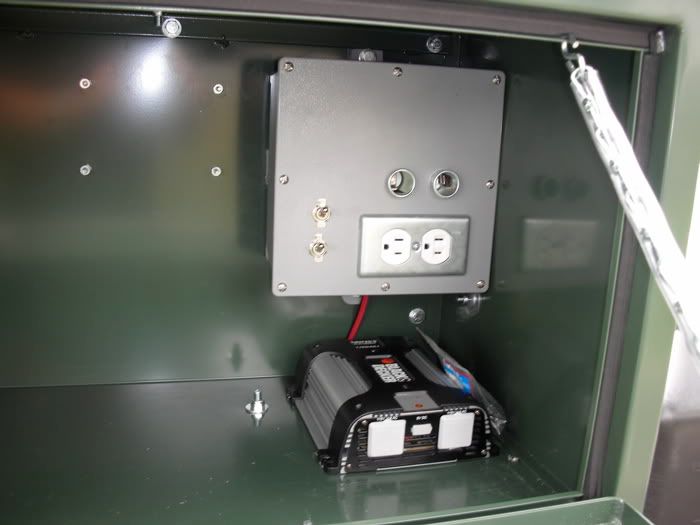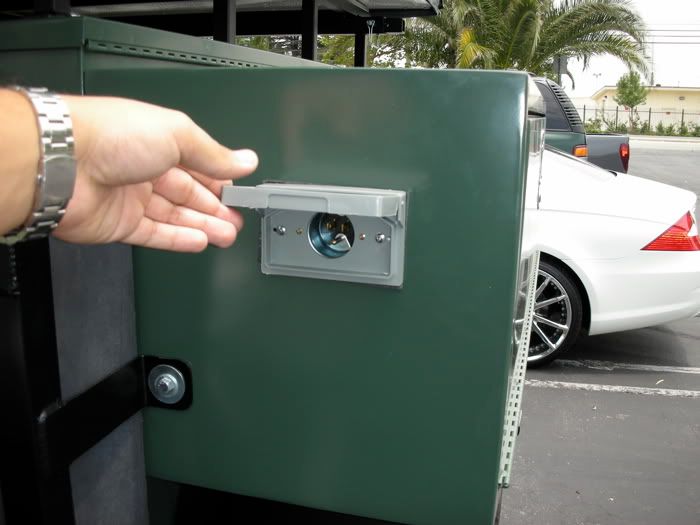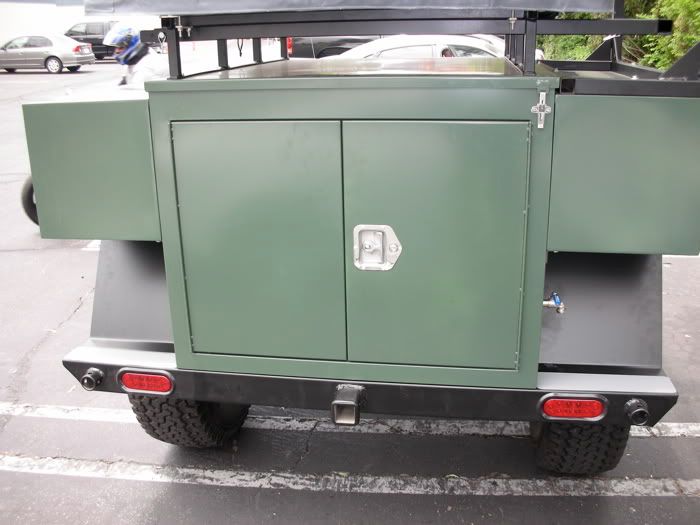 Also inside is a 42qt ARB fridge/ freezer and a 62qt Coleman Xtreme 5 day cooler.
Any comments are welcome! Thanks again to Bob (skersfan) and all of his hard work!
See ya in Ouray!