Hello from Oregon. I've been following topics on the forum for quite some time but this is my first post and I wanted to intorduce my self. My name is Tim or Sergeant Savage. I've owned a 2007 FJC for about 3 years now and I was lucky to have purchased it with only 4000 miles on it. Since then I've installed a light bar with 5 kc lights, a custom fabricated winch bumper and Rock Sliders from Revenge Fabrication. I bought a Smittybuilt xrc10 winch and I've mounted an axe/shovel and a 60" Hi lift Jack. I just installed a cb with a 4' Firestik II Antenna with Bandi mount. I'll post a pic as soon as I research how to do that.
I'm currently working on blacking out the grey parts and wheels. In the near future i'm looking to add BFG km2 Mud Terrain's and a Jerry can holder. As I get the money i'll continue satisfying this never ending mod fever I have and hope to meet other FJ owners near me and from all over too.
I also want to say that the first post that drew my attention to the forum was from Shadow Warrior - His Raptor Build Thread. I am saddened to hear of his passing but was very inspired by what he built.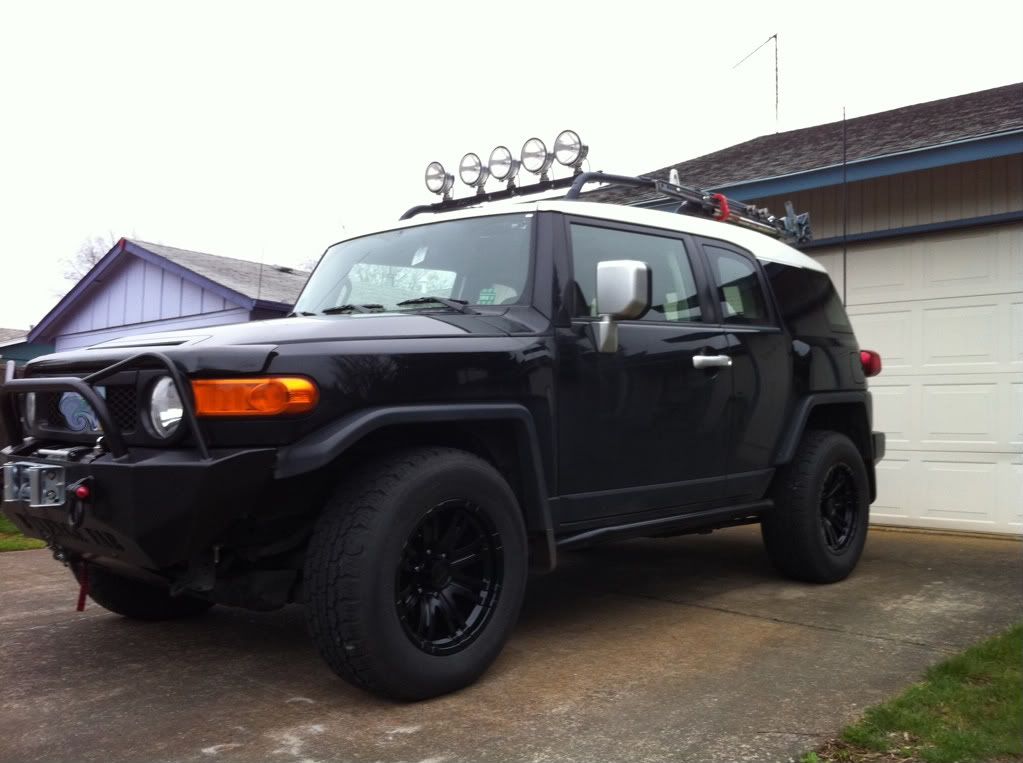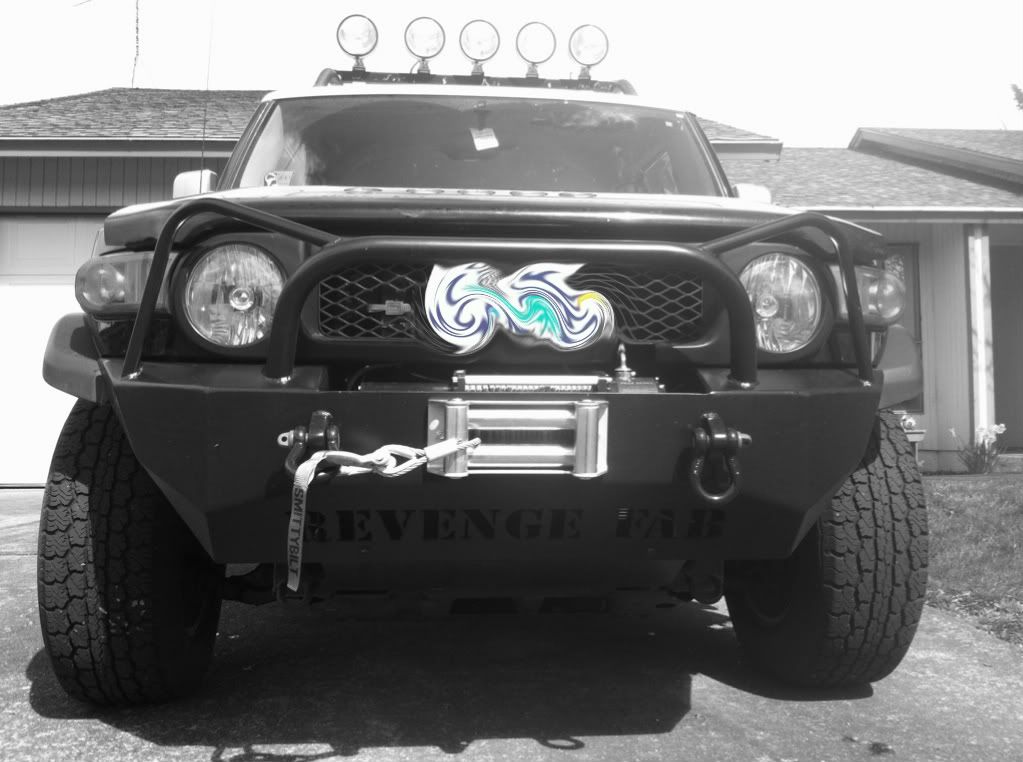 Happy Cruising:wave: