Discussion Starter
·
#1
·
Total Chaos Fab has been producing the spindle gussets shown below for a few years now (PN 59698). It's a very simple and stiff design but does not allow the use of the front sway bar as the gusset covers the sway bar end link mounting hole.
Recently, TC has made available a second more Heavy Duty gusset spindle design which is now
compatible with the front sway bar
. The new design consists of three pieces: the main gusset which is CNC-bent 1/8" steel, a 1/4" thick top plate (for FJC, thinner for Tacoma), and a tie rod mount gusset. The new PN is 59698-SB and the suggested price is about $20 more than the original design.
Edit
: TC has added these gussets to the website with the recommendation to use 1.25" thick spacers if factory wheels are used. MSRP is $60 for both sides.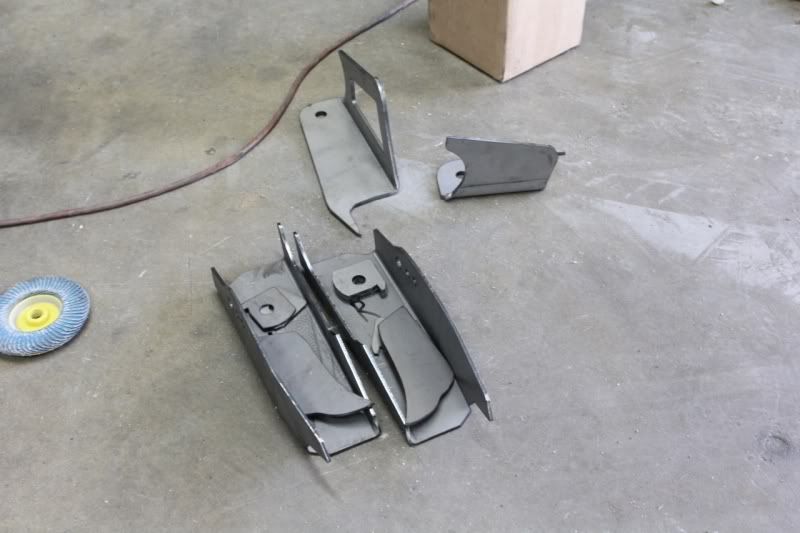 Welding these gussets on will require complete strip down the spindles. I took these photos of Jordan from DeMello Off Road working on gsgmac's spindles.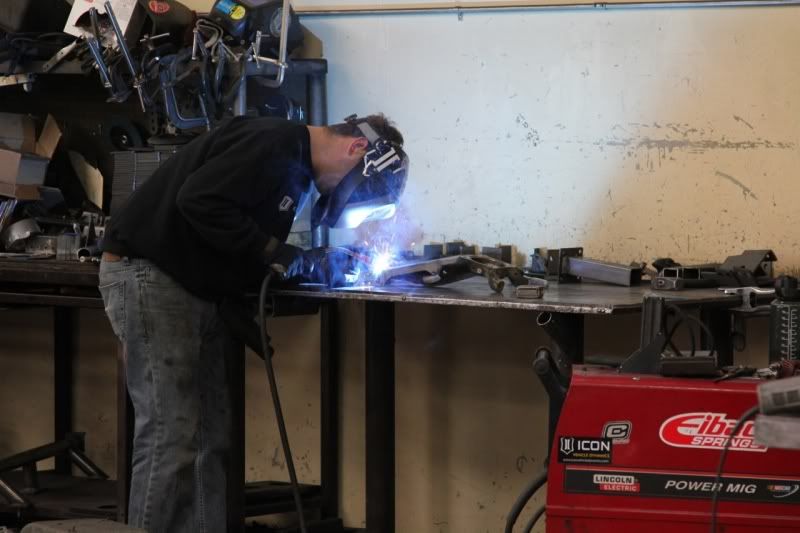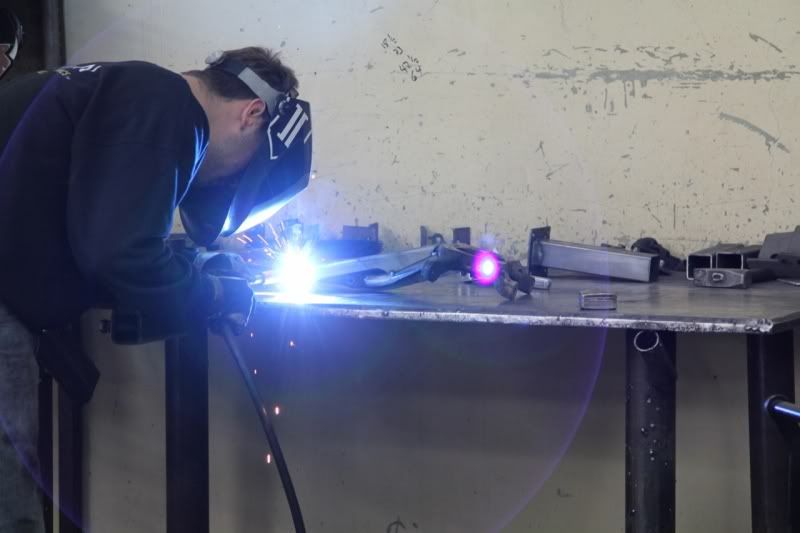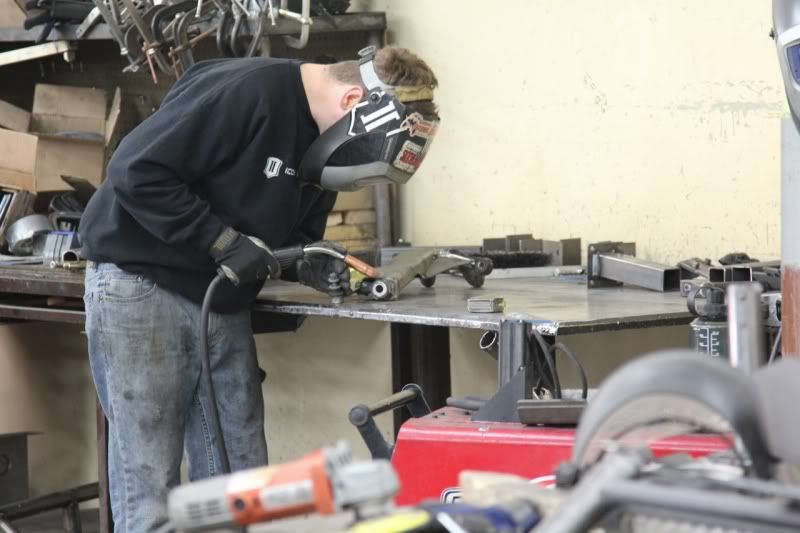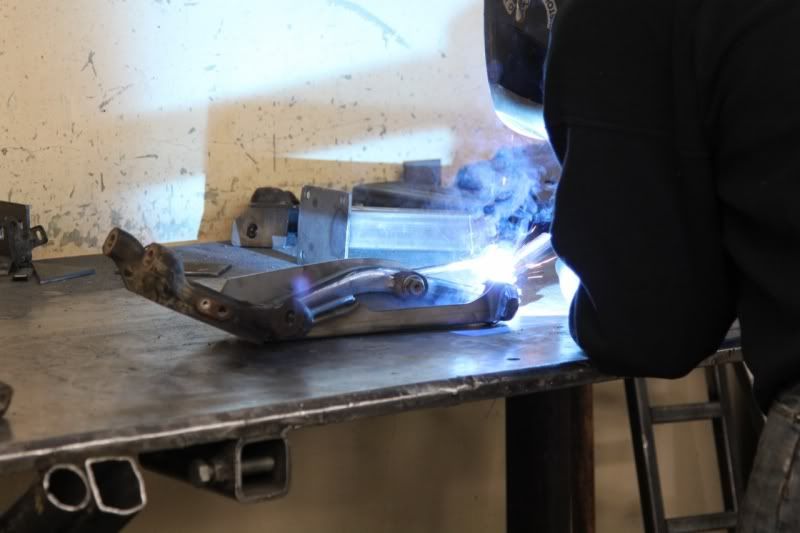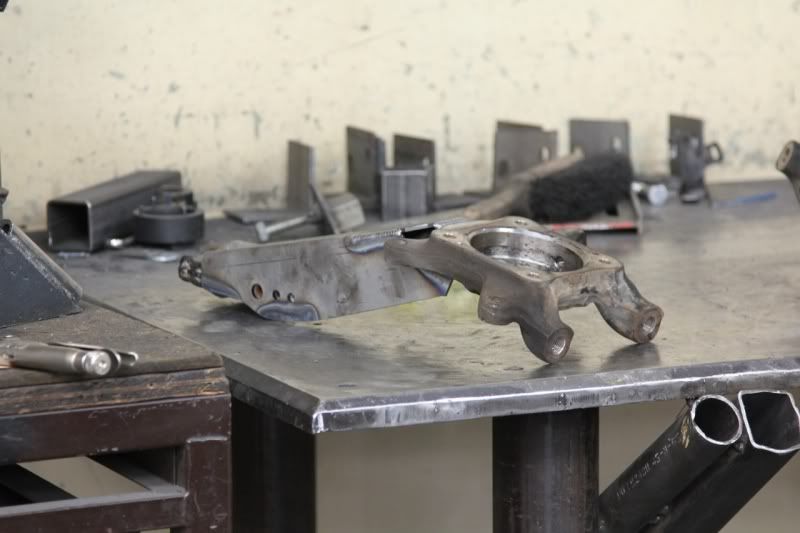 And the following photos are of mine (also done by Jordan). I'm not using the front sway bar but the new TC gussets work with the factory front sway bar.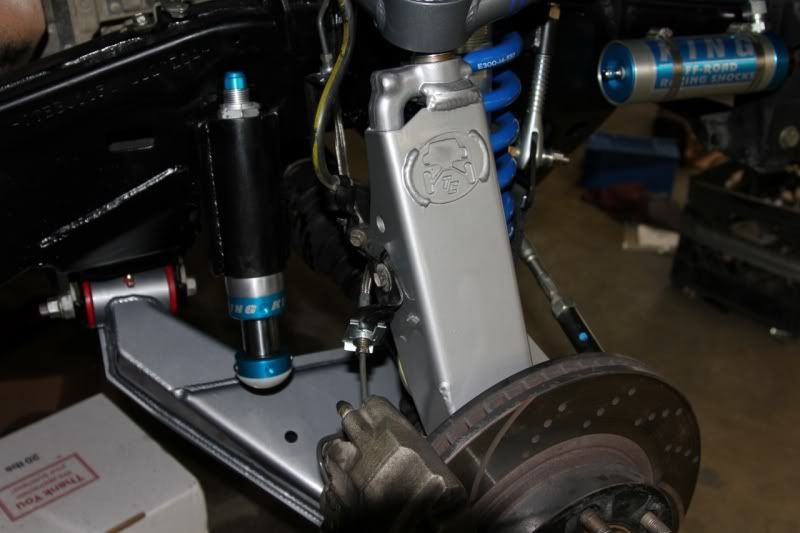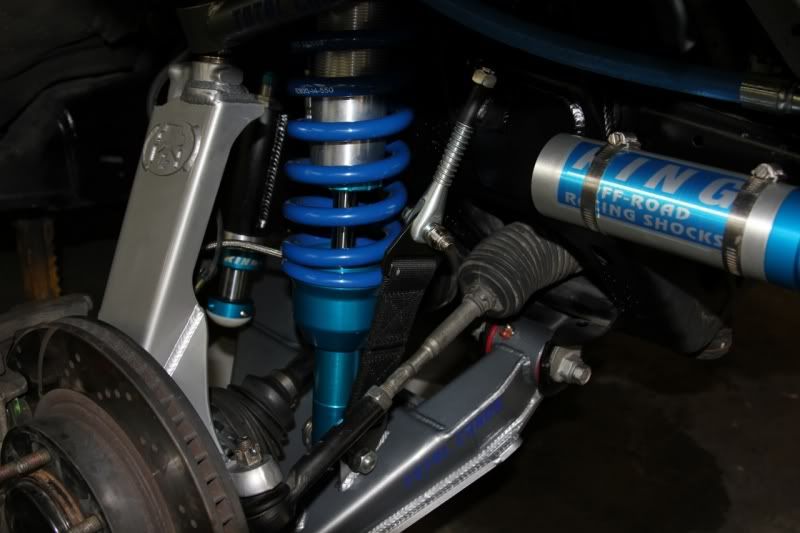 As shown in the photo below, the main gusset goes straight from the UCA ball joint to the wheel hub and does not have the dog-leg bend of the factory spindle. Wheels with backspacing larger than the factory BS of 4.8" may rub on the main gusset.