Discussion Starter
•
#1
•
I am trying to install 2 small LED offroad lights on my bull bar, but I'm having a hard time wrapping my head around the switch wiring. I did my best drawing a diagram of what I think I should do but there are road blocks.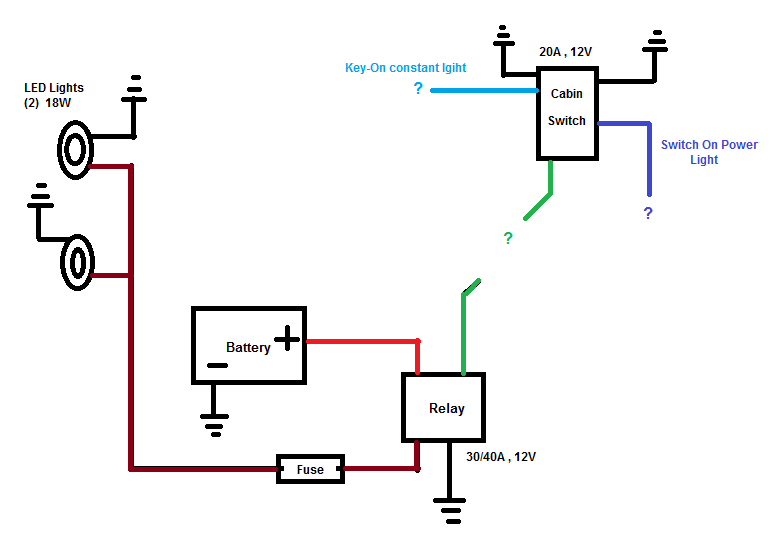 The part on the left I understand because its identical to what I did with the dual horn install. Where I loose my tracks is the path to the switch. On the horns install there was already a switch wire there for me. (running to the old horn)
Its a 5 pin switch and needs 2 grounds, 1 power for led constant, 1 power for the other led when the switch is ON, and 1 last pin I guess runs to the relay.
I've read that there are spots on the cabin fuse box that I could use to power the switch, just not sure where and how to plug in, never done it before.
My questions are:
1. The 2 grounds for the switch, where do I ground them in the cabin?
2. Where do I get constant power for the LED? (only when the key is On)
3. Where do I get power for the LED when the switch is turned on?
4. My switch wire to the Relay, is there anything in between that I missed? Or its just a straight run to the Relay form the switch? (Green color line on my diagram)
Thanks so much for any answers!