Discussion Starter
·
#1
·
I've never been impressed with the OEM Toyota rock slider for the FJ Cruiser, from a design standpoint. They're just too small. They don't offer adequate protection to the body panels. My guess is that they're designed to be marketed to the masses, where 90% of buyers will not even know what they're for. They're pseudo-offroad bling.
However, now I also know that the construction of these is UNBELIEVABLY BAD!
I just started disassembling a set for Speedy, who (reasonably) wanted more width. Rather than waste these, I offered to modify them. My plan is to cut off the outer bent tubing and replace with a more substantial part. The inner rail and the frame mounts I plan to reuse as they're already lined up. It'll save me some time over a complete fabrication.
Today, I began to cut one up. I torched the outer rail off and then began to grind off the welds.
I was shocked to find out how poor the weld quality was. There is absolutely NO penetration.
Here, see for yourself!
After cutting off the excess metal, I ground the welds flat. At this point, I should STILL be looking at continuous metal, but instead, I found this: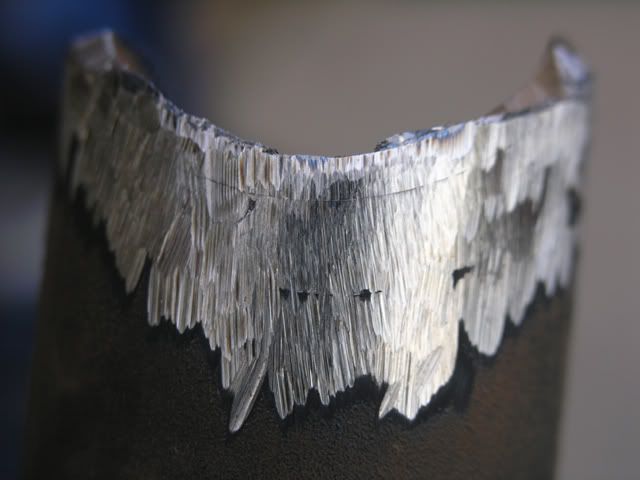 The weld had ZERO penetration. The strength of the object was only the amount of the weld build up.
If you don't believe me, here is what I found when I tapped the material off with a hammer blow: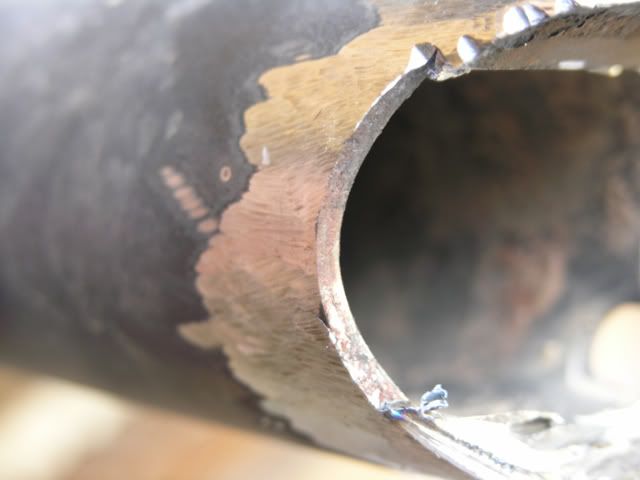 Note that the edge of the tube is completely factory-cut. There is no weldment violating the thickness of the base metal.
Basically, the thing is tack welded together on the sides. I was able to grind that off in seconds. These sliders are held on with less metal than the cross section of a half inch bolt.
This is scary weak. I'd have to call it UNSAFE.
The only reason that these aren't failing on people right and left is that they're so narrow, they don't really take a lot of leverage. If you actually tried to get a Hi-Lift under one of these, though, or tried to pull on it with a winch or a strap to rescue a vehicle... you might be in for a BIG surprise!