Discussion Starter
•
#1
•
In March 2011, we picked up our new FJ Cruiser, which was most likely the first retail delivery in Australia. Apart from personal plates, I didnt order any accessories from the dealer for delivery. Being in the trade, and building trucks for travel, we decided to order from spare parts any bits we wanted, or make them or source them as we went.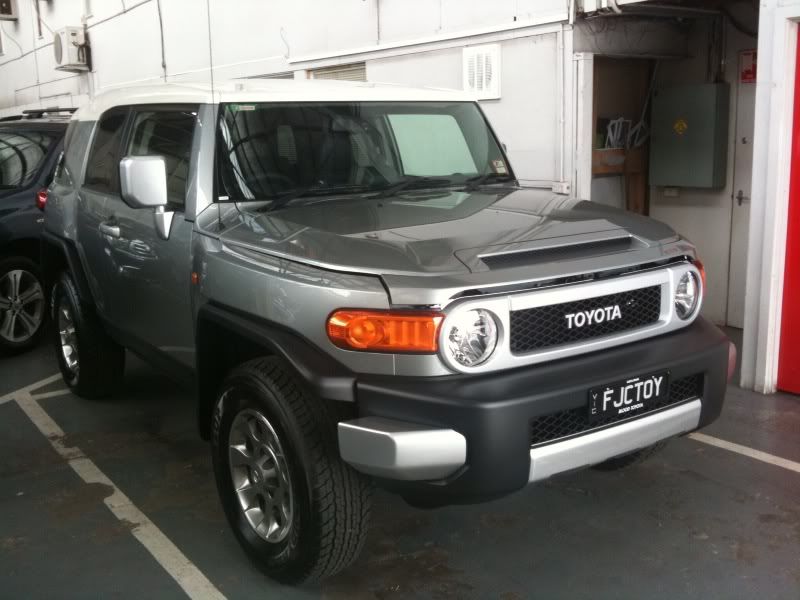 We ordered in early Feb, after a test drive of a yellow DSM mule that the dealer let us go for a spin with.
Thankfully build quality improved from test mule to delivery,
But were not here to talk about the yellow mule, so back to "SMOKY" which carries a theme for all our cruisers, from our white TD multivalve 80 called Snowy, our 1HDT gold 80 called Sandy, our Maroon supercharged petrol 80 called Rooby, right back to our turbo intercooled blue 80, called Bluey, and now our grey FJ called SMOKY.
I have a remote desert trip coming up 4th July for 3 weeks, to prepare the FJ for, and we are heading foe the hills for the 11,12,13 June as a shakedown run, once finished. Many mods have been done already, but I will start with the snorkel, and update it over the next week or so.
First job was get the snorkel on, and modify the air box to remove the big restriction, while we had the air box out, I also modded the air box, to remove the small restriction it has.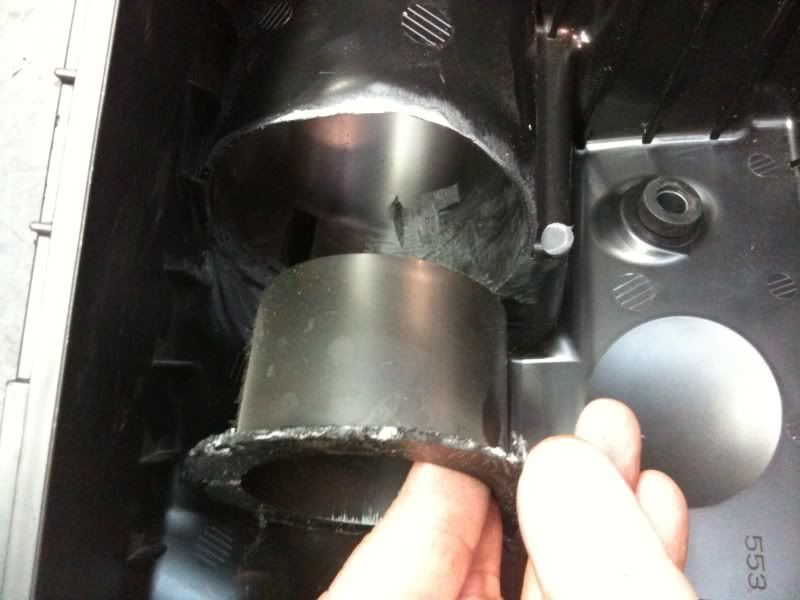 This inner to outer section is to help trap water that may enter the air box, but with the snorkel fitted, and the drain sealed, air flow was now more important.
Once removed, after cutting it with an air hacksaw, and then cleaning it up, the difference can be seen between the 2 intakes.
there is only the one face you need to cut, to remove this part from the air box, while its out of the car.
I ordered a Safari Snorkel for my FJ, afew months ago, when I ordered the car, and knowing the air box is different, but the inner fender intake was the same, that it should fit the AUS FJ without a problem.
I believe Safari have yet to confirm an AUS spec snorkel to suit the Aus FJ.
Everything went as planned in the destructions, and the whole end of the air box is the same for the fittings of the 415, so it all went on without a hitch, except the indicator in the front fender which is partially covered by the snorkel body itself.
We masked the area, heated the snorkel with a heat gun, and formed the snorkel around the indicator by pushing it on around the indicator whilst the snorkel body was hot in the required area, after masking up that area, as per pic above, to stop any heat or plastic sticking to the indicator, or paint.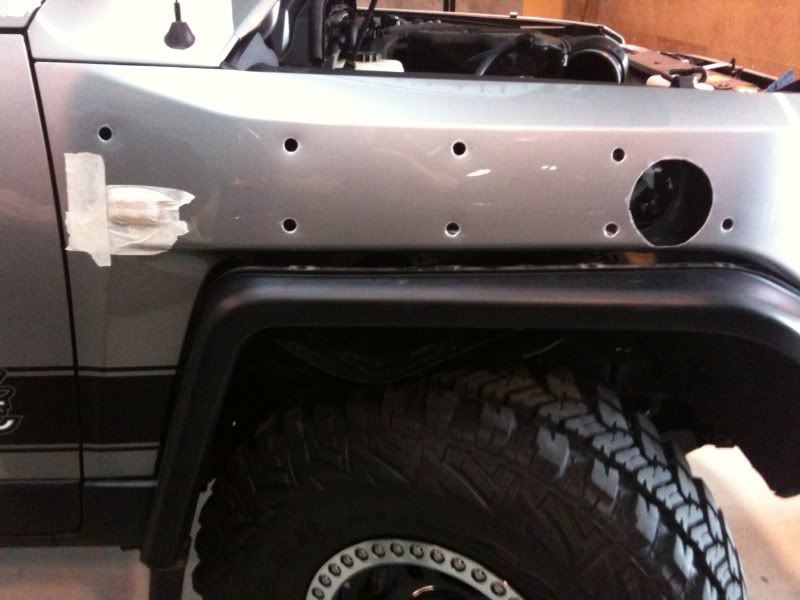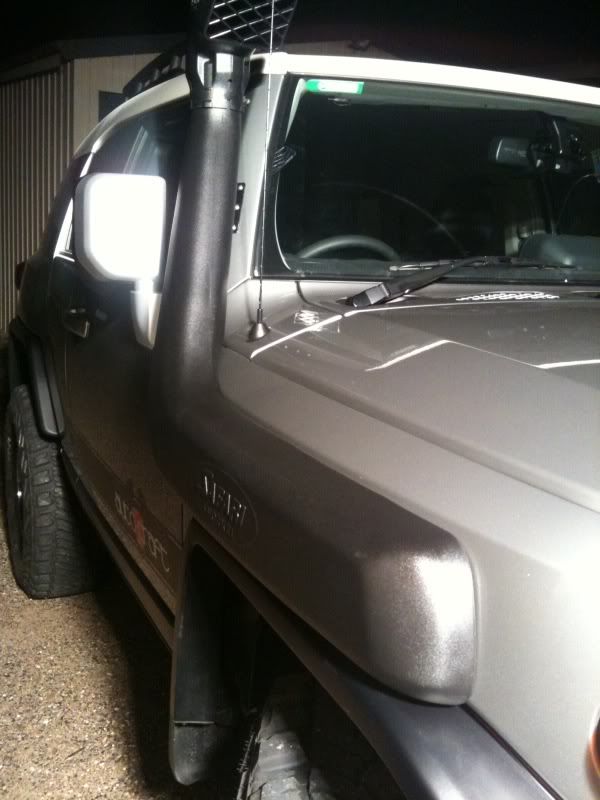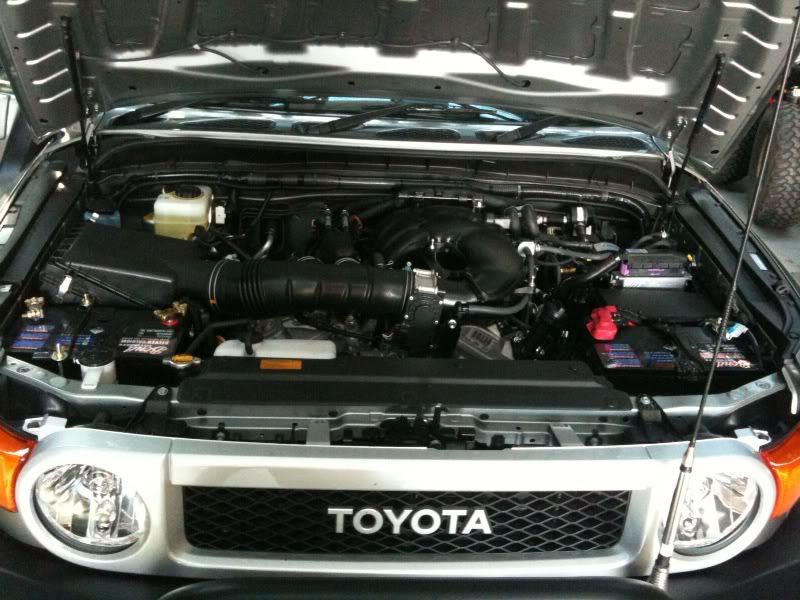 Suspension, and storage next!