Discussion Starter
•
#1
•
http://www.fjcruiserforums.com/forums/overland-warehouse-llc/104257-full-suspension-kits.html#post1617380
While looking through all of the different threads and manufacturers on suspension. I weighed out the advantages and disadvantages, I could see in some of the set-ups.
I decided to give Overland Warehouse a call and discuss their suspension system.
I was impressed with Mark and Andries, because I thought that had really good reasons why they teamed up with Radflo, to build a system that worked within their parameters.
They wanted to be able to custom tune and provide systems with all the weight and driving requirements.
Since I have had a few different set-ups on my rig, I didn't want to settle for just good enough. I know what is most popular, but that doesn't necessarily mean it fits for everyone.
I pulled the plug and ordered the full system. Andries actually worked with me on making sure the valving and spring rate was correct for my rig. He even made sure my weight distribution was taken into account.
Since I have experience installing suspension, it wasn't a problem when it arrived. My rig was in the garage, on jack stands, with most of the tools ready. I did go over the downloaded instructions for a refresher. It was actually a good reference to have all the tools necessary out and ready.
Since the rear springs came first, I went ahead and installed them right away. I just left the shocks off till the rest of it came the next day.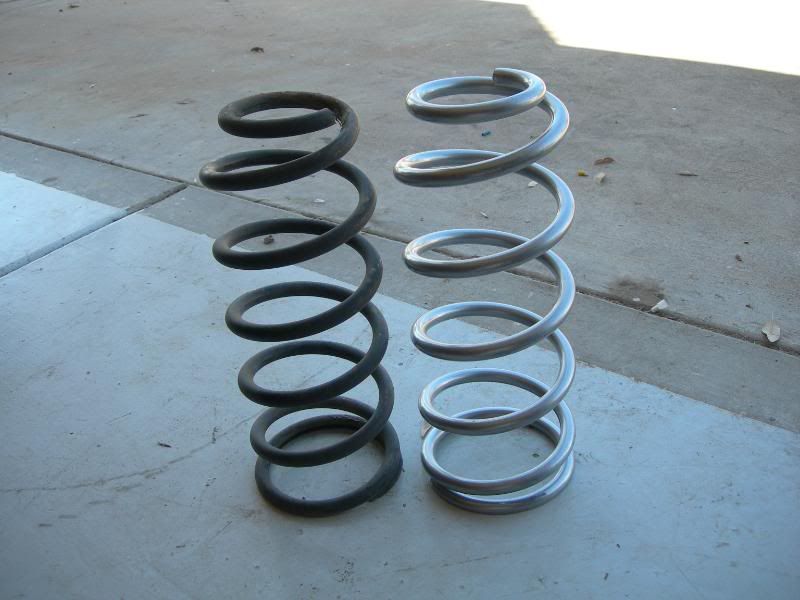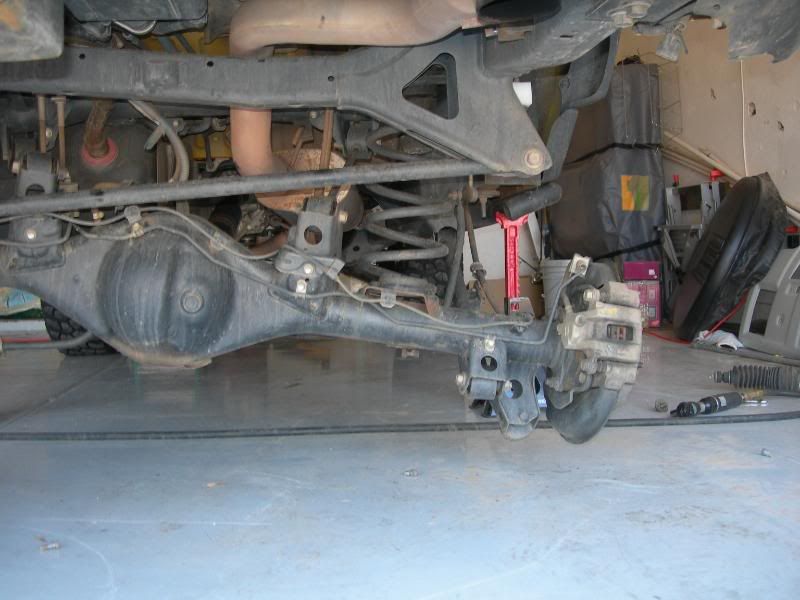 For giggles, I went down my road with no rear shocks, it's a 25 mph with long speed bumps. I got a chuckle out of the bounce.
Every thing else came the next day. Rear shocks, coilovers, hardware, extended bump stops, brake line relocate, sway bar relocate and I also ordered a spanner wrench, which is a very nice design..
The packaging was really nice and they looked sexy
First I installed the coilovers and swaybar relocate, then the brake bracket, bump stops and rear shocks.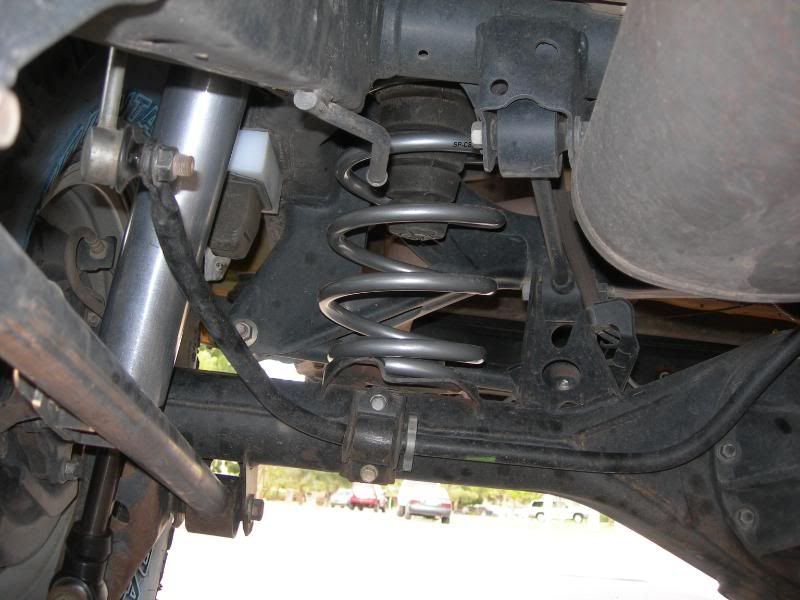 Then I adjusted the coilovers after taking a few measurements. At first I was going for level, but after talking to Andries he suggest not cranking them down as much so I have about 1" difference from front to back. That improved the ride quality and response too.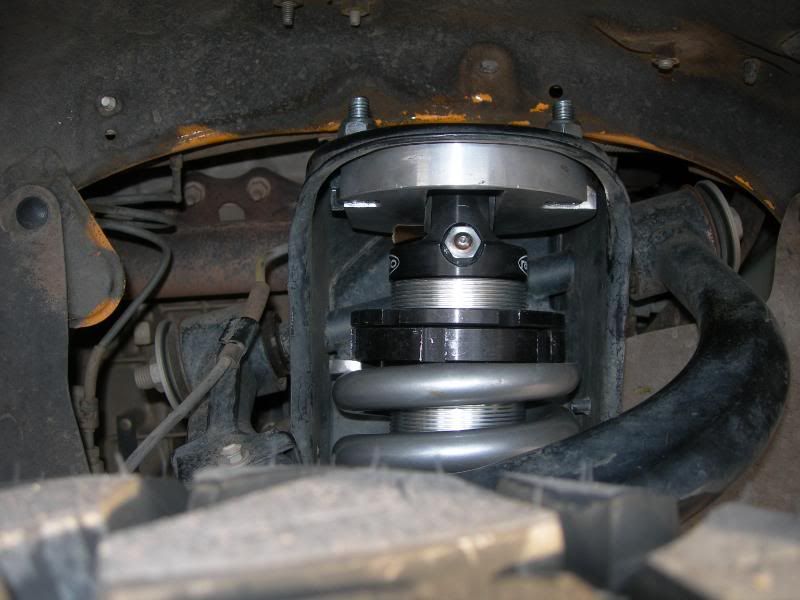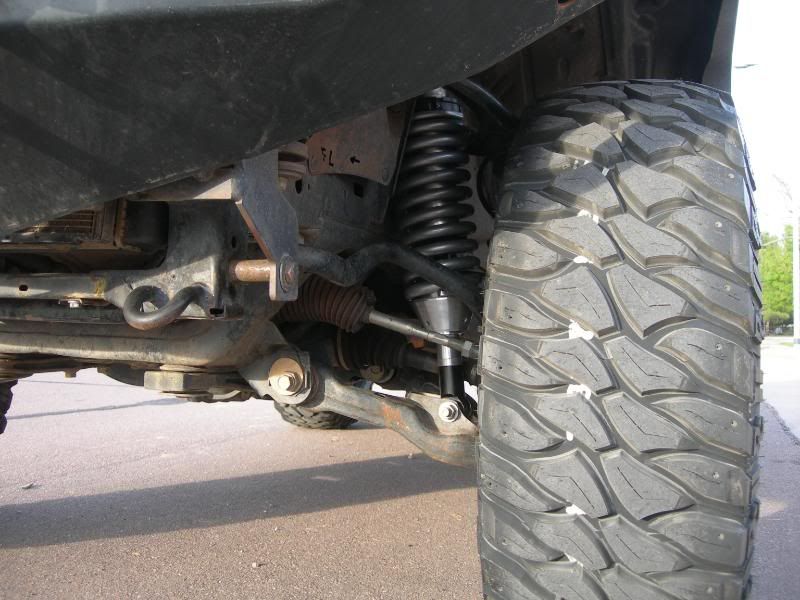 Maiden Voyage was King of the Hammers, Loaded like I was going on an expedition, RTT, food, firewood, clothes, and whatever else I thought I would need.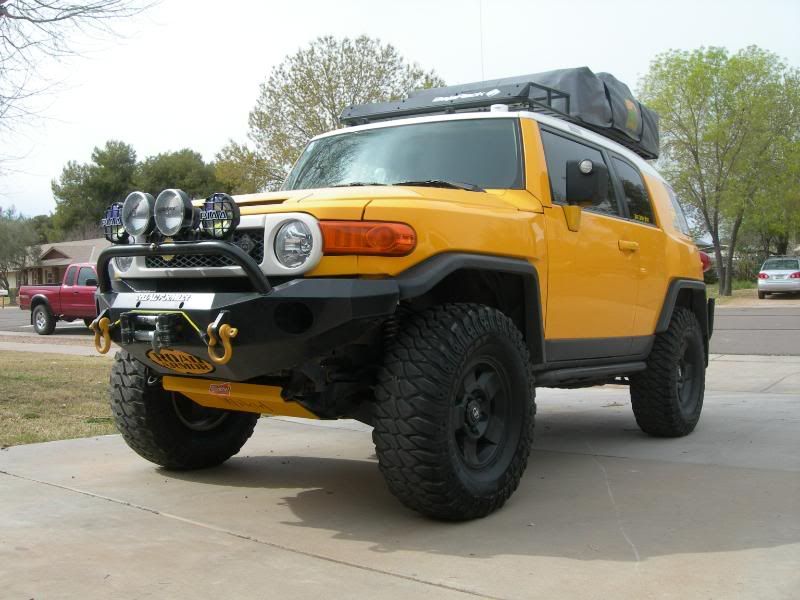 On the highway to rode smooth and stable. At the hammers, it got a workout just getting to what would be our campsite in the middle of nowhere. Just the way we wanted it. It turns out we were right by a high speed pass section of the course. That was awesome to see the racers cranking by, with their hair on fire.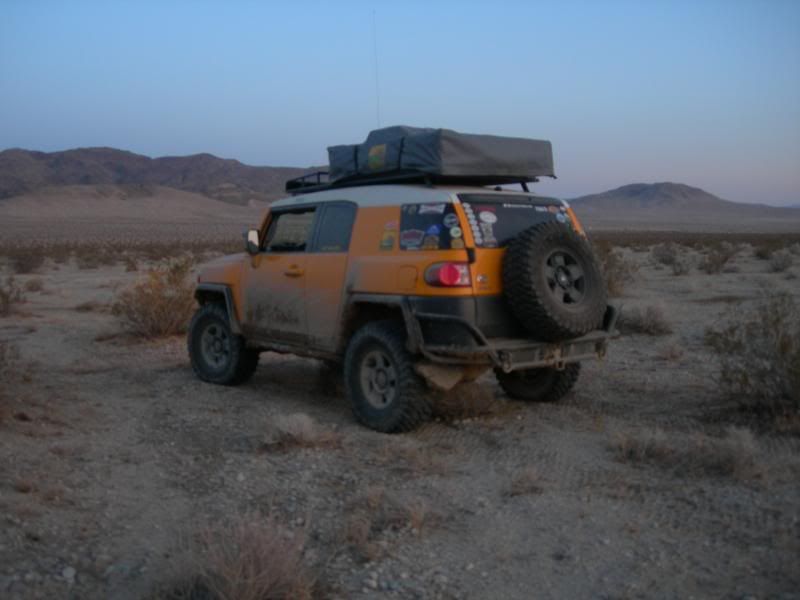 After returning, I got busy and my truck sat collecting dust until last weekend, when I decided to go test out the flex and performance, on a scenic trail. On the speed sections of getting to the trail, it responded smooth and responsive
A test flex shot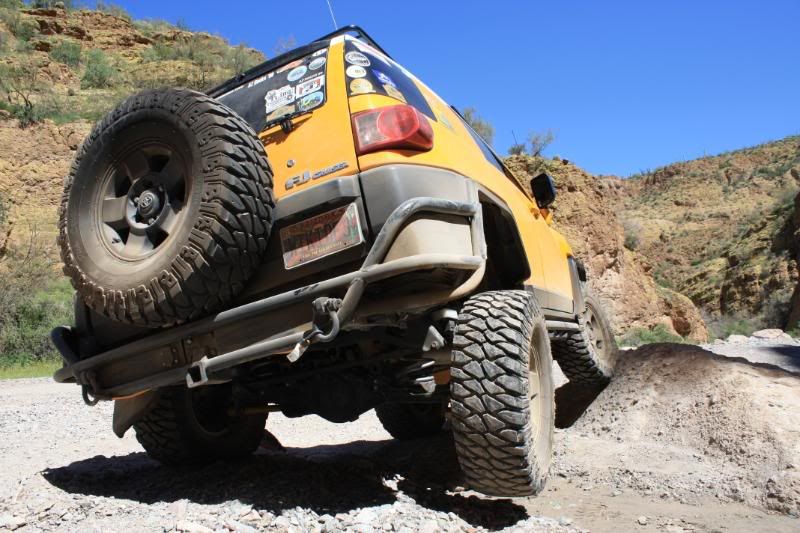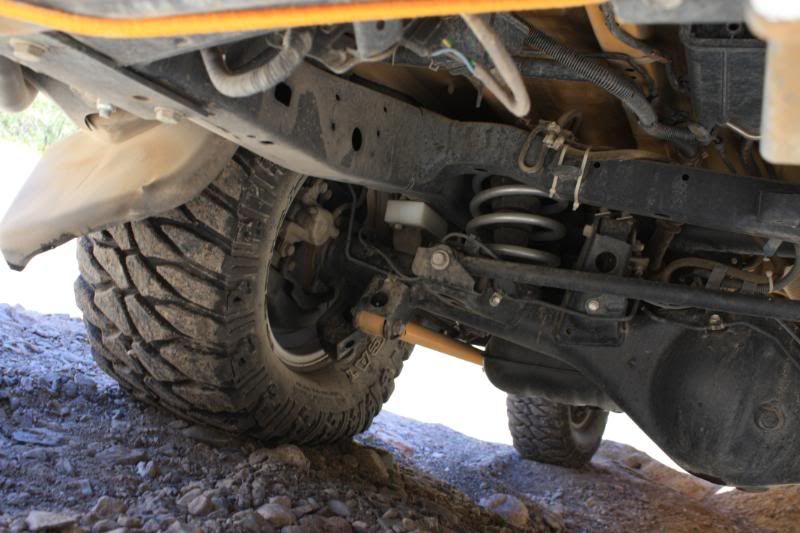 It flexes well over obstacles, without all the after bounce I was used to. with my previous set-up.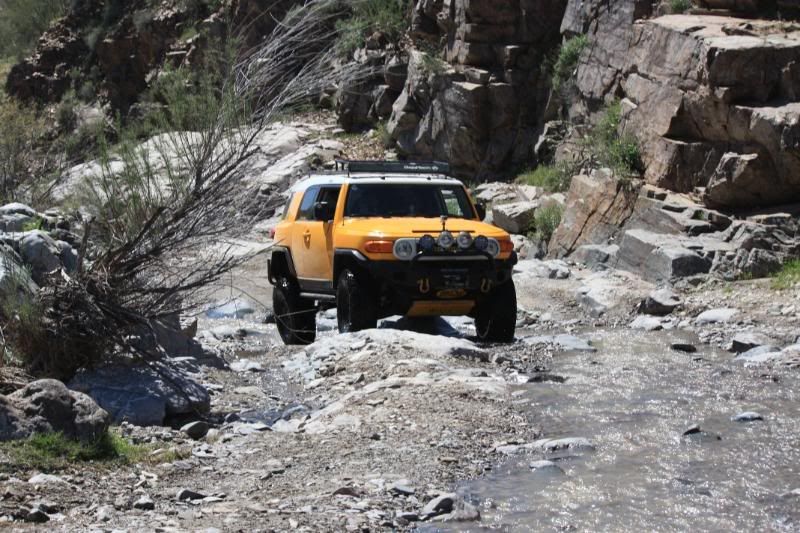 I am very happy with the results, I can now focus on my next upgrade.
thanks
Don