I've always wanted an FJ since i first saw it and i finally got the chance to get one! I picked up an 08' Titanium Metallic, AT 4x4 with 17k Toyota pre-owned certified with the CQ and UR package.
I've had my FJ for 3 weeks or so now and i'm already trying to fight this losing battle with the MOD bug! This forum makes it that much worse! I actually started looking at wheels and tires before i even picked it up...it just looks too civilized in stock form. The all-season highway tires got to go ASAP!
I just received my 17x9 KMC XD Hoss wheels and the Goodyear DuraTrac's (285/70-17). I'm still waiting on the front and rear Bilstein 5100's with the rear Toytec superflex coils. I'll post some before an after pics when i get everything installed. Should be done sometime early next week.
More mods to come in the near future...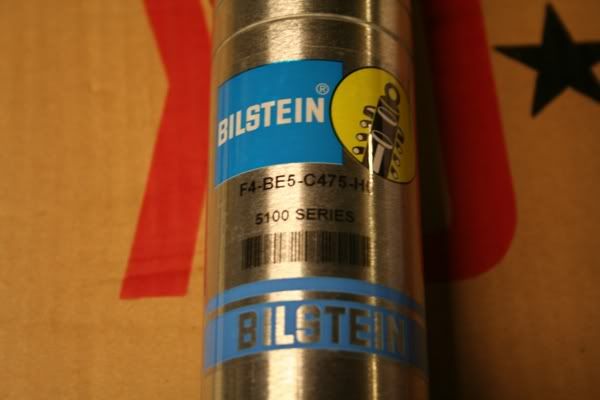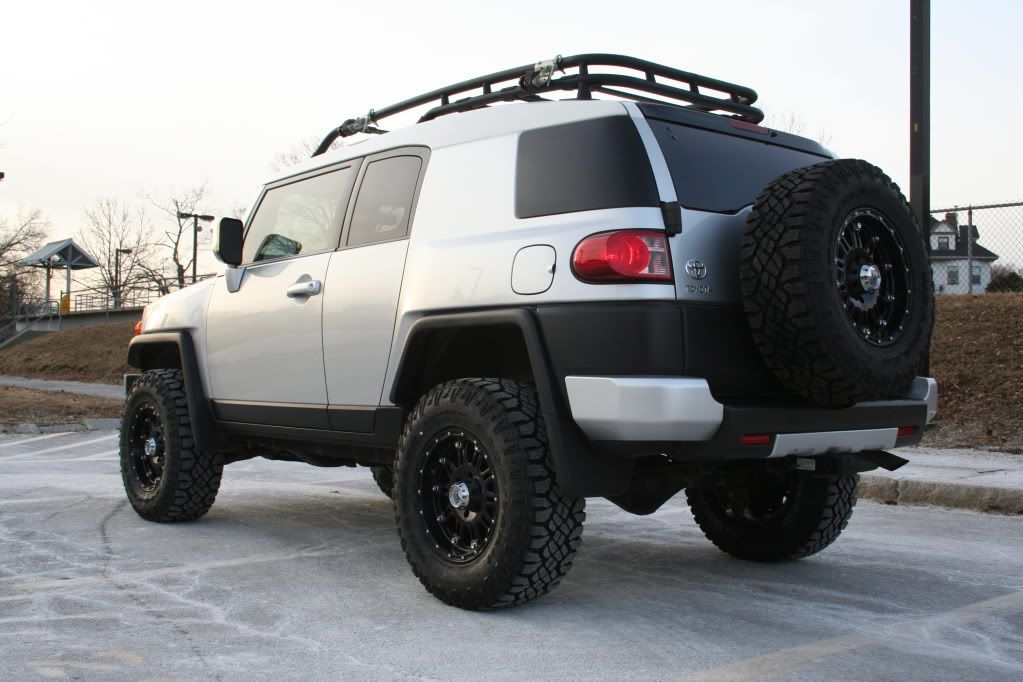 Current Modifications
:

SUSPENSION/WHEELS:

-Bilstein 5100's Front & Rear
-Eibach/Toytec coils (Front)
-Toytec SuperFlex 2" coils (Rear)
-Body mount chop
-Light Racing UCA's
-17x9" KMC XD Hoss (High Gloss Black)
-Goodyear Wrangler DuraTrac 285/70-17

LIGHTS:

-Xenon projectors with black headlight housing (DDM 6000k 35w bulbs and ballast)
-Hella 500 Black Magic Driving lights (Factory Toyota foglight switch / CPI Gold Selective Yellow H3 55w Bulbs)

AUDIO/ELECTRONICS:

-Kenwood DNX7160 with ipod/iphone adapter + PAC SWI-JACK Steering wheel control interface
-TinCan OEM Subwoofer Mod: Image Dynamics 8" ID V3 Sub & Arc Audio 2080 XXD Amp
-Python 991 2-Way Security and Remote Start System with "Extra" options :armed:
-Escort Passport 8500 X50 (Hardwired)
-UltraGauge OBDII Scan-Tool and an Information center

ENGINE:

-aFe Drop-in Air Filter

BRAKES:

-Centric Performance Rotors
-Centric Fleet Performance pads
-MAN-A-FRE SS Brake Lines (6 total)
-ATE Super Blue DOT 4 Racing fluid

MISC:

-26% 3M Tint (driver and Passenger side windows)
-Blacked out Emblems
-Billet Style 14" ANTENNA (antennax.com)
-AERO Frameless Windshield wiper blades
-2x Festoon 1.56W 12V 24-LED Car Ceiling Dome Light
-T10 1W+3W White LED bulbs in Mirrors & License plate
-2x FIAMM 72102 Freeway Blaster Horns, High Note (second horn)
-Husky Liners (Front & Rear)
-Toyota OEM Rock Rails (Not installed)