Here is a writeup I did on another FJC forum:
Here is a great mod that costs less than $50.
When I converted my headlights to 55 watt 6,000K HID, I immediately disiked my PIAA 520 lights. They were yellow and dim. When running my HID headlights, I could not even tell if my PIAA auxiliary lights were on or off. Well, I finally decided that I was willing to butcher my PIAA 520 kit to put a HID kit in them. I chose a 55 watt 6,000K kit to match the color of my headlights.
First, we need some tools. Other than a center punch, hammer, philips screw driver, and something to cut wire, this is what I used: a drill, two drill bits, set of knockouts, and a crescent wrench to turn the knockouts. A hole saw could be used instead of the knockout kit, but I used what I have.
UPDATE: I also used a pair of wire stripper/crimpers, a knife, and a torch (to shrink some heat shrink over some butt splices) to finish up the installation.
First, disassemble the lights and find the center of the back housing piece, punch the center, and drill a small hole. I don't know why, but photobucket randomly rotates pictures.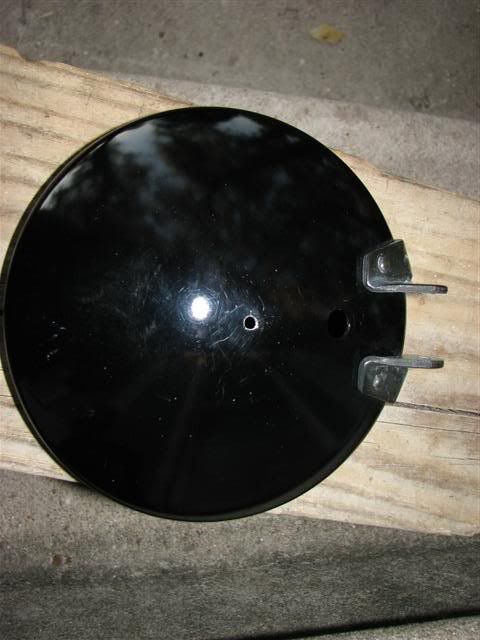 Then drill a larger hole.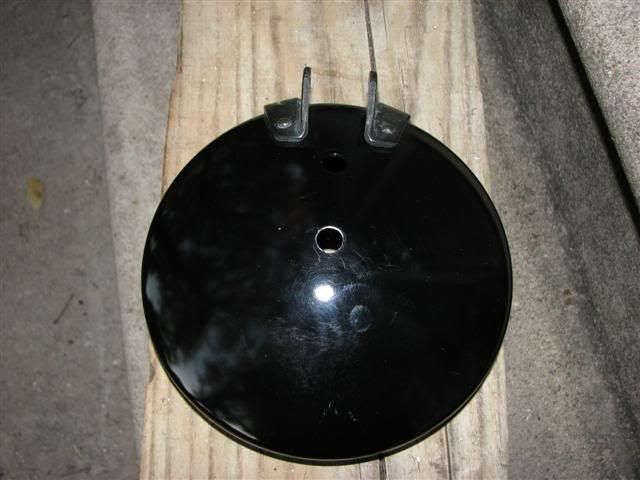 Now use the knockouts to make the hole bigger. My dad actually owns the knockouts and showed me how they work. Pretty simple.
Pretty, right? I had some help from my nephew here and there.
Now you can get the larger knockout center through the hole so you can make a bigger hole. It seems like a lot of steps, but this thing is really quick and easy to use.
The hole is big enough. It's a little over an inch in diameter. It took less than 10 minutes to get to this point, so it wasn't really all that involved.
Pop the bulb into the inner back housing and feed the wires through the outer housing. The kit comes with a grommet that will fit into the hole I cut.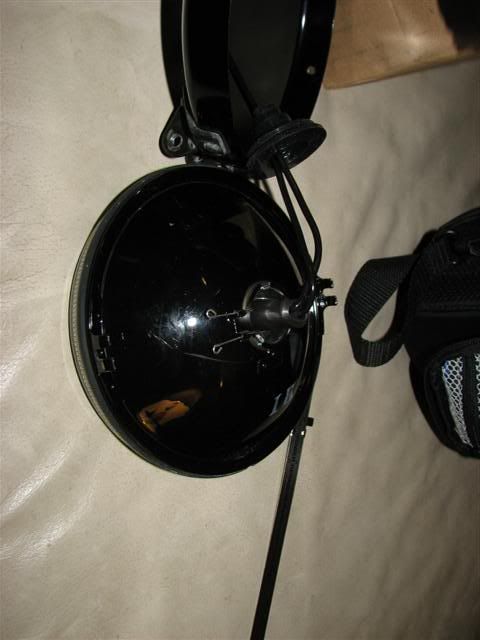 Put on the outer back housing and you have this. I also sealed the original wiring holes with RTV.
The front of the bulb fits into the PIAA housing. Fortunately, there is nearly 1/4" of clearance between the bulb and the glass.
I plugged everything in and test fired the setup to make sure everything worked. It worked great and put out a ton of light. :clap:
I do not plan to put my ballasts out on my Metaltech bumper, so I am going to get some quality wire to splice and extend the leads. I'll put my ballasts in the engine compartment near my headlight ballasts. I also will paint the housing where I cut it to keep it from rusting before I put it all on the truck.
UPDATE: I touched up the parts with some black rattle can to keep the PIAA light housings from rusting where I cut them, let them dry overnight, then reassembled everything. I used some "Auto Duplex" 14 gauge wire between the ballasts and the lights. It seems well insulated and was easy to work with. In addition, I used 8 butt splices, about a foot of heat sink over the butt splices, and about a dozen cable ties (the kit comes with 4 cable ties).