I thought I would document the installation of a PS cooler. I was surprised to see there was not a factory cooler for the power steering system on the FJ. My 95 4Runner had a tube cooler for the PS and the pump never gave me an issue just shy of 300Kmi before I traded her.
My PS pump has started making noises, moaning and groaning when its hot. This surfaced about a month ago on a trail where there were many large rocks and the going was slow, definitely giving the PS system a workout. When i checked the fluid it was black and smelled burnt. Over the course of a week or so I would siphon the PS res. and refill with Mobil 1 synthetic ATF. The pump would only make noise when it was hot and getting worked hard. Took to the dealership and they told me my pump was going bad but denied the claim for "larger tires putting too much stress on the pump". Thus the impetus for installing the cooler.
I picked up this 5x10 Torqflo cooler at Autozone for $26.
Start by draining the res. i used a turkey baster with a piece of tubing so that it would reach to the bottom of the res.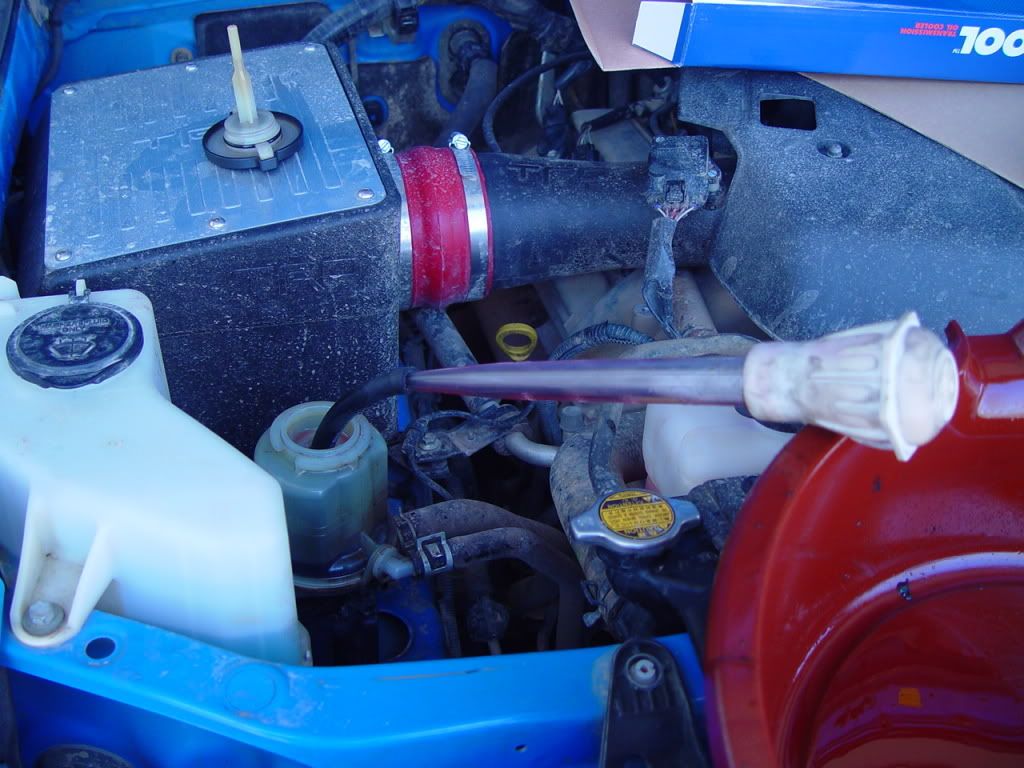 I did not like the idea of using the zip tie things you have to push through the AC condenser to mount the cooler. Instead, i chose to remove the center vertical support and using three self-tapping screws attached the cooler. For aesthetics I put an inch piece of vacuum hose over the exposed screws.
The hoses route through the existing hole for the AC line. The other end of the cooler is zip tied in place to the AC line manifold with high pressure port. It is very secure.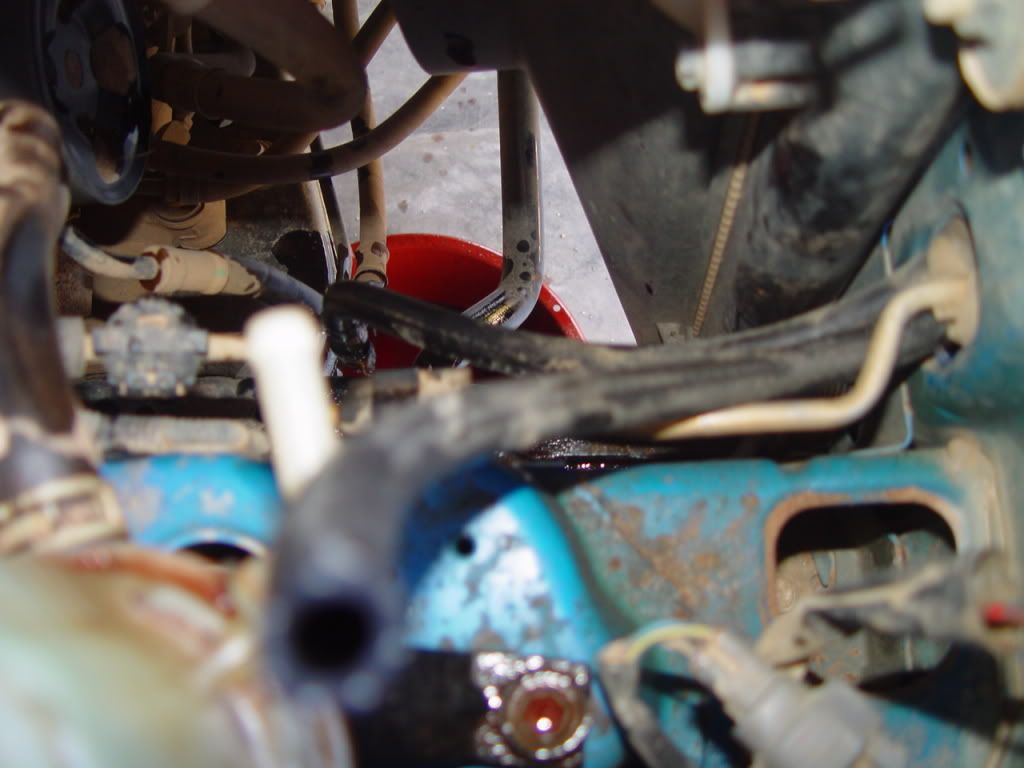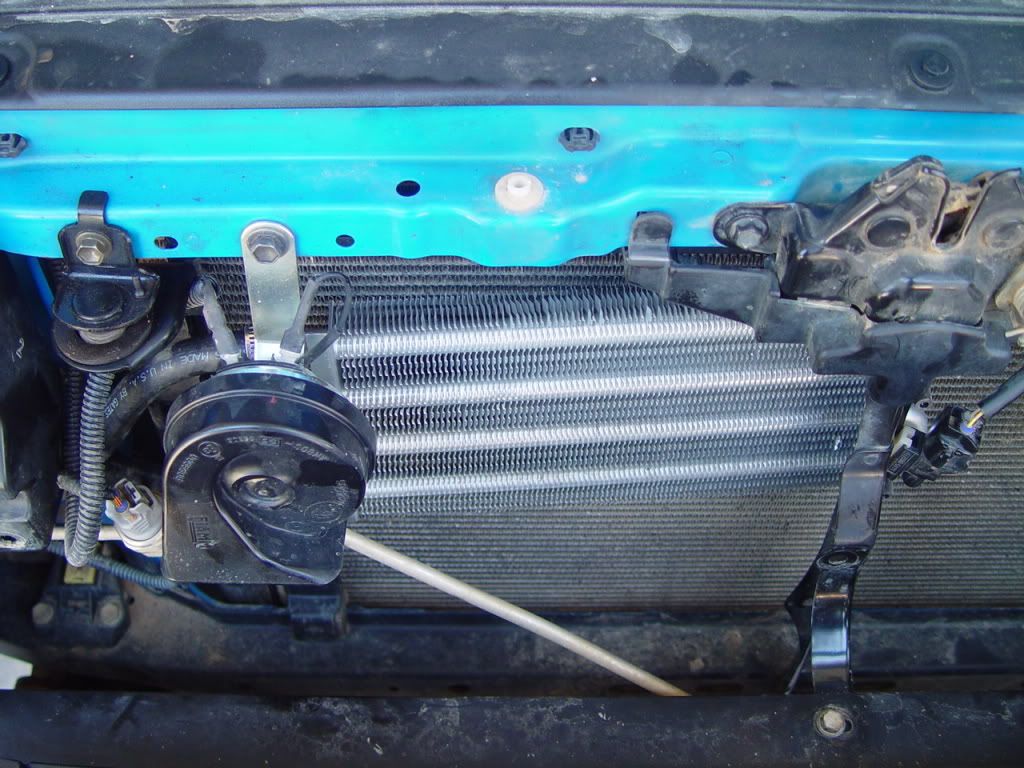 Final connection is made to the res.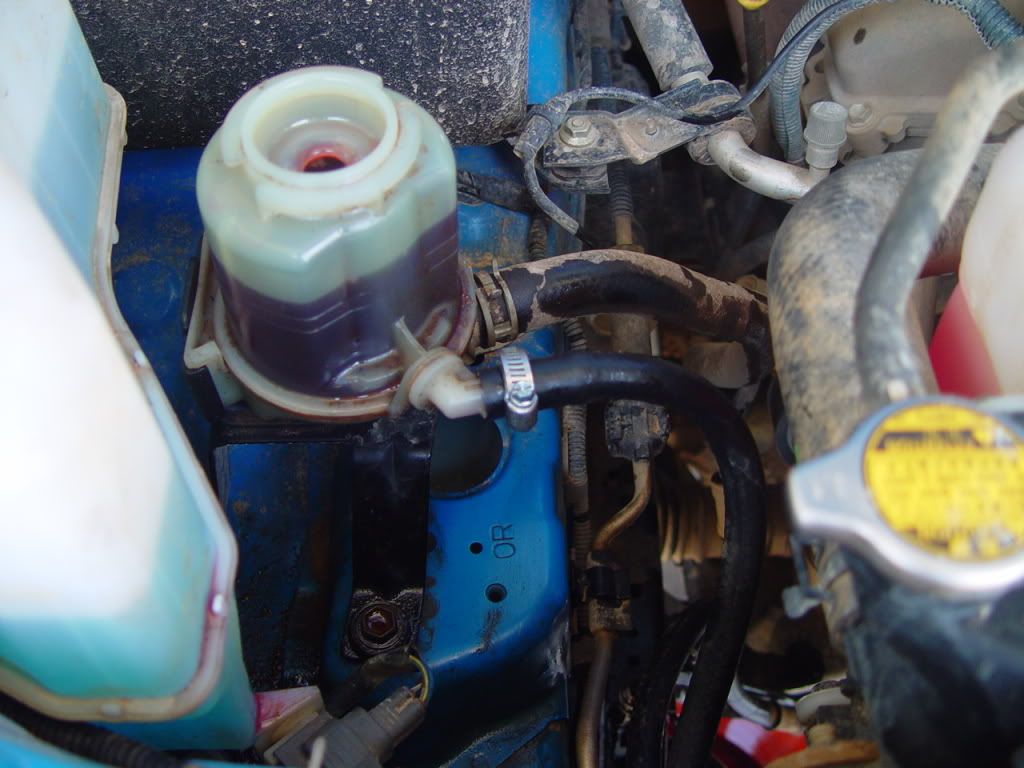 Before I connected the return line to the res. I attempted to use a funnel and fill this tube and cooler. Mistake. It just made a huge mess. So, attach to the res. and fill almost to the top with ATF. As soon as you start the engine it will suck the res. low pretty fast so either has an assistant to help or be ready with ATF bottle in hand and run back to the res. to fill. It will be very foamy at this point. I jacked the front up to take the weight off the wheels. Then slowly turn the steering wheel from lock to lock about 20 times or so. Keep an eye on the level in the res. the whole time. Add some if needed. For me the foaming was gone at this point indicating all air had been evacuated from the system.
Final view with grill installed.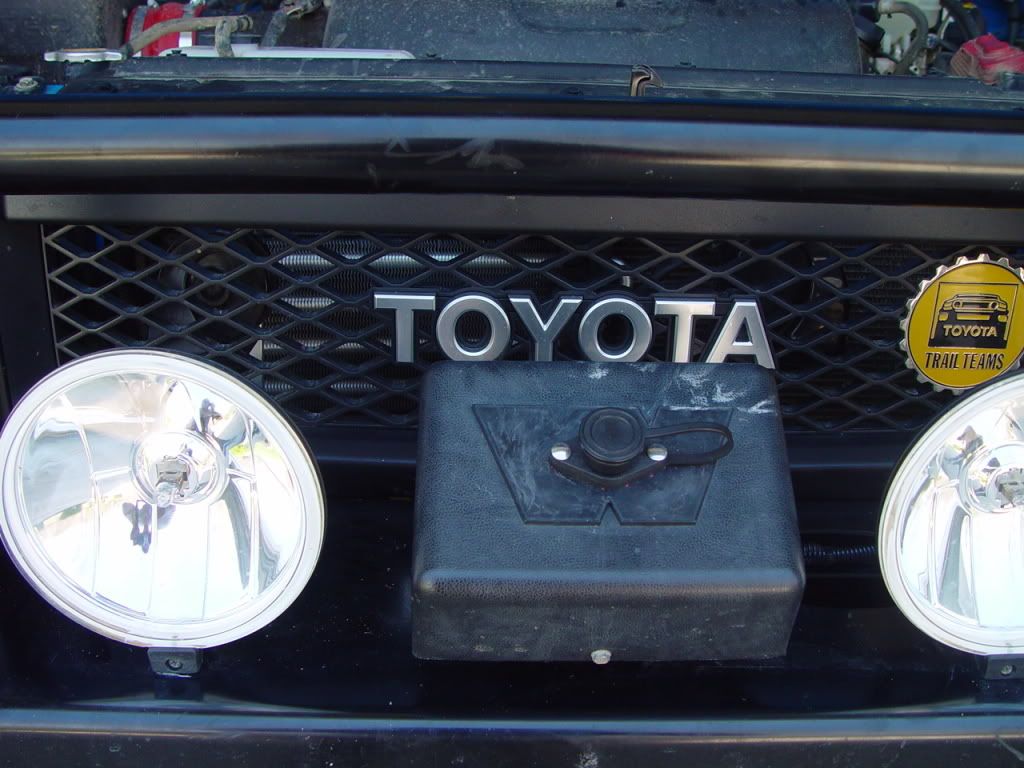 I think this just may save my pump. Prior to adding the cooler, i could simulate the heavy use by turning the steering wheel lock to lock (full weight on the ground) and it would be groaning by then. Now there is no noise when i do this. :rocker::clap: