Discussion Starter
•
#1
•
Those that were at the Summit this year may recall that a sealed canvas Trail Teams bag was given away just prior to the Super Charger. I was fortunate enough to take that baby home. Although I planned to wait until I got home to see what was in it, my dad broke the seal and went thru it like a kid at Christmas.
There was some really cool stuff inside.
1) FJ Cruiser stocking cap
2) FJ/TRD T-shirt
3) Embroidered FJ Trail Teams hoodie (Really nice & heavy) Packaging said "For early Press") Thinking these may have been given to some of the first view media folks who witness the unveiling of the first FJ Cruiser several years ago! If you can confirm this or know that my info is wrong please advise.
4) 2 set of Bill Burke's DVD's Getting PREpared and Getting UNstuck
5) 2 sets of Superwinch gloves
6) Original Trail Teams patch
7) Signed Trail Teams canvas map holder
8) Original signed FJC "Page" Tech Sheet! Soon to be framed.
A personal note from Bill Burke indicates that the Tech sheet is autographed by:
AKIO NISHIMURA- Chief Engineer
BILL BURKE-Protype Test driver
JOE BACALL-TAPG Test driver
VALUE>>>>ONE OF A KIND!
Of course authenticated and signed by Bill Burke.
I took a pic of this awesome pricless prize pack and included scanned images of the note and signed tech page.
All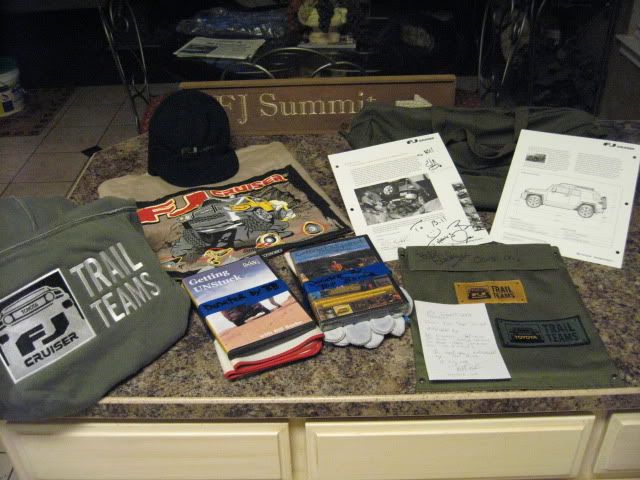 Signed TT map holder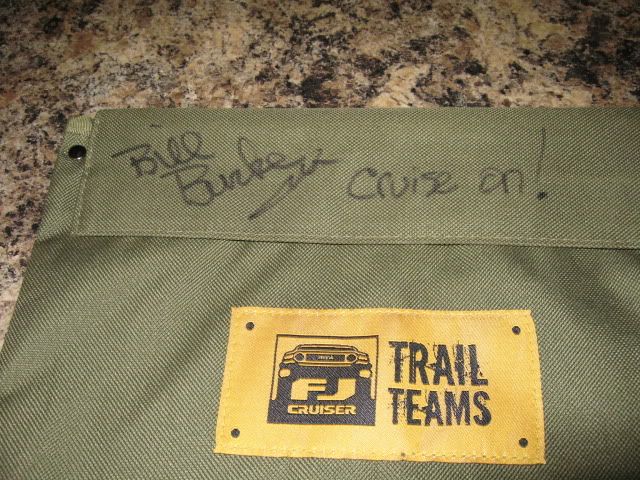 Hoodie front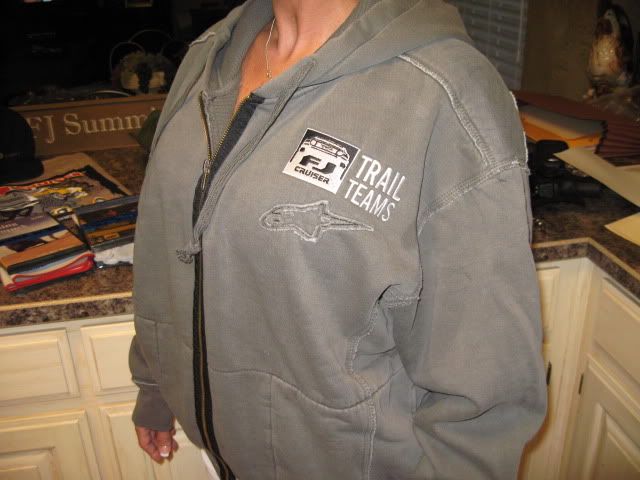 Hoodie rear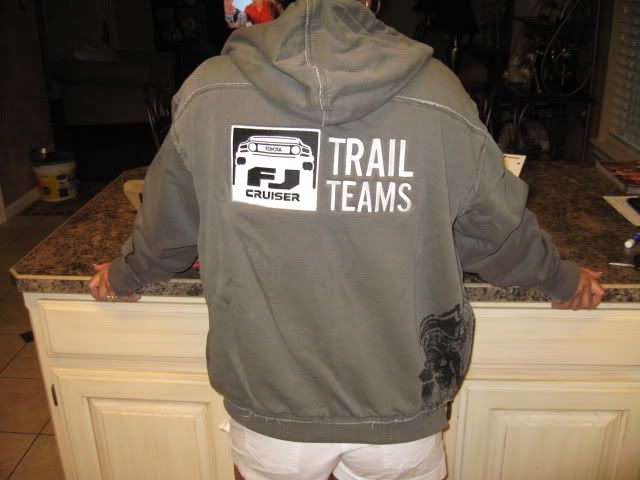 Autographed FJC Tech Sheet!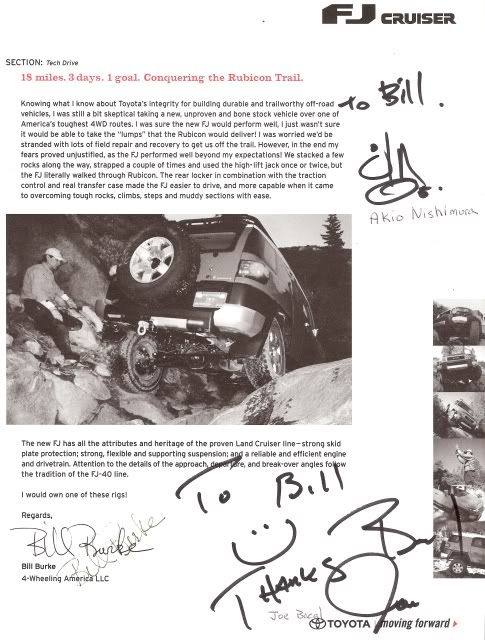 Back side of FJC Tech Sheet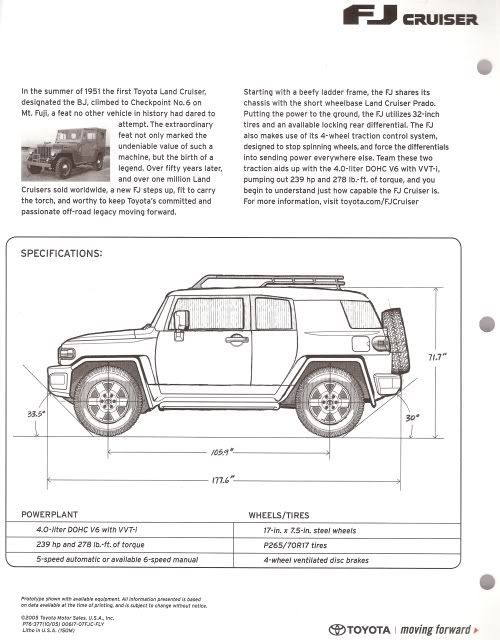 Note from Bill Burke authenticating and indication ONE OF A KIND!!!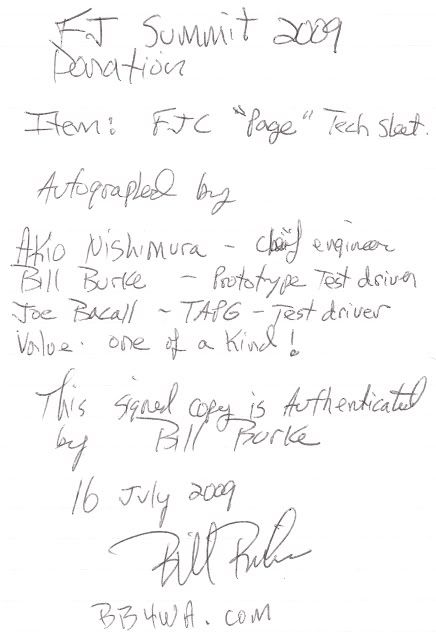 :rocker: