Discussion Starter
·
#1
·
Hey all, I have been browsing these forums for a few years now and figured I now have something to contribute to everyone! Well I purchased the Ram Tab-Tite mount with universal seat bracket mount about 2 months ago now, and LOVE IT! Since then I have used it to watch movies from the back seat, map us in and out of trails here in SoCal, and to keep the passenger/girl friend occupied durring long trips to the trail head.
FYI: (I use my first gen iPad 3g for gps mapping with the topo maps app, works excellent!)
I was sold the first time some one mentioned using the iPad as a gps with topo's so I did a little research and I think this package is the best fit for the FJ Cruiser. It's made by Ram mount so you know it is made well. This model has the universal holder for both generation iPad's with just about any type of case including the otter-box! I use a rubber sleeve case because it is the fastest to take in and out of the holder. I purchased it dirrectly from them here:
RAM POD I Universal Vehicle Mount with Tab-Tite? Cradle for the Apple iPad & iPad 2
Retails $83.87 + shipping
Product Number: RAM-B-316-1-TAB3
It mounts to the passenger's seat bracket using the single bolt. Instructions say to mount above bracket but that wont work for us.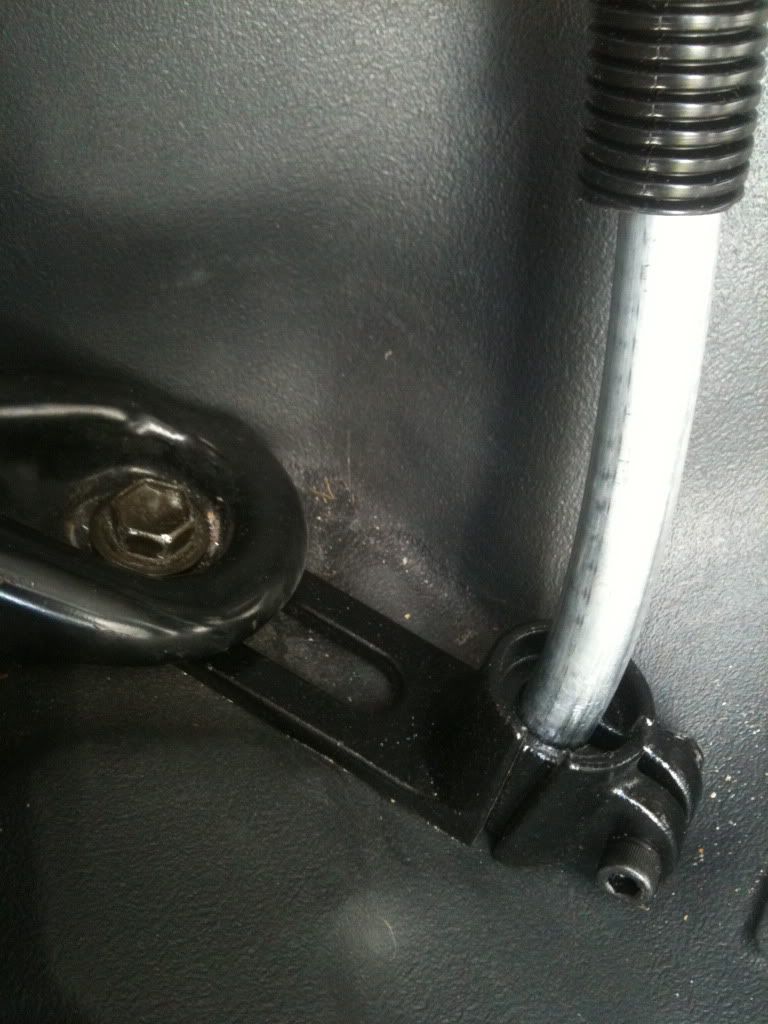 Doing this will make the seat uneven, but I went and bought 2 new bolts for the seat brackets and some washers to even it out.
The "Flexible rod" is just a piece of aluminum that can bent with some significant force to pose it into a position of your liking.
The mount is very sturdy at the base but wobbles slightly while driving due to the fact that the iPad weighs so much haha. No problems with the slight wobble however even when offroading.
The holder has very convenient and sturdy positions. Just twist the knob and driver can see or passenger gets full view.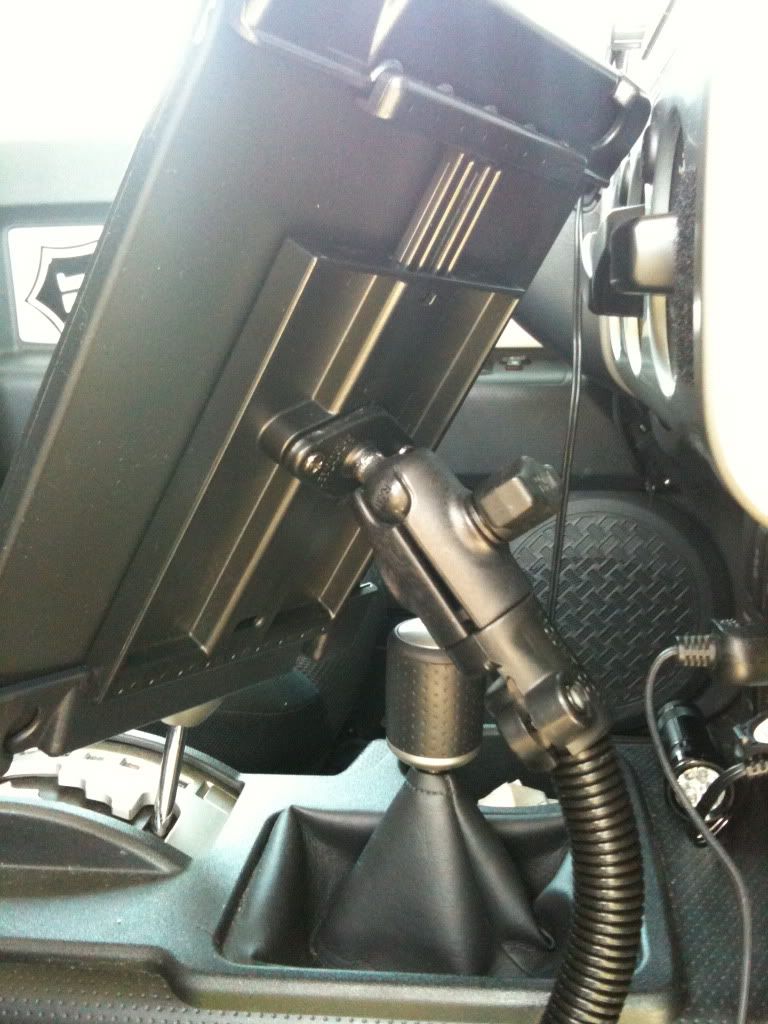 The cradle itself is easy to use. It has a fixed bottom, and an adjustable top that is spring loaded to hold the iPad in its location.
The lips of the mount are designed to swivel up and down... I was skeptical the first time i felt them but I have yet to have any problems.
The ipad is held perfectly inside the mount and gives great views for all passengers believe it or not!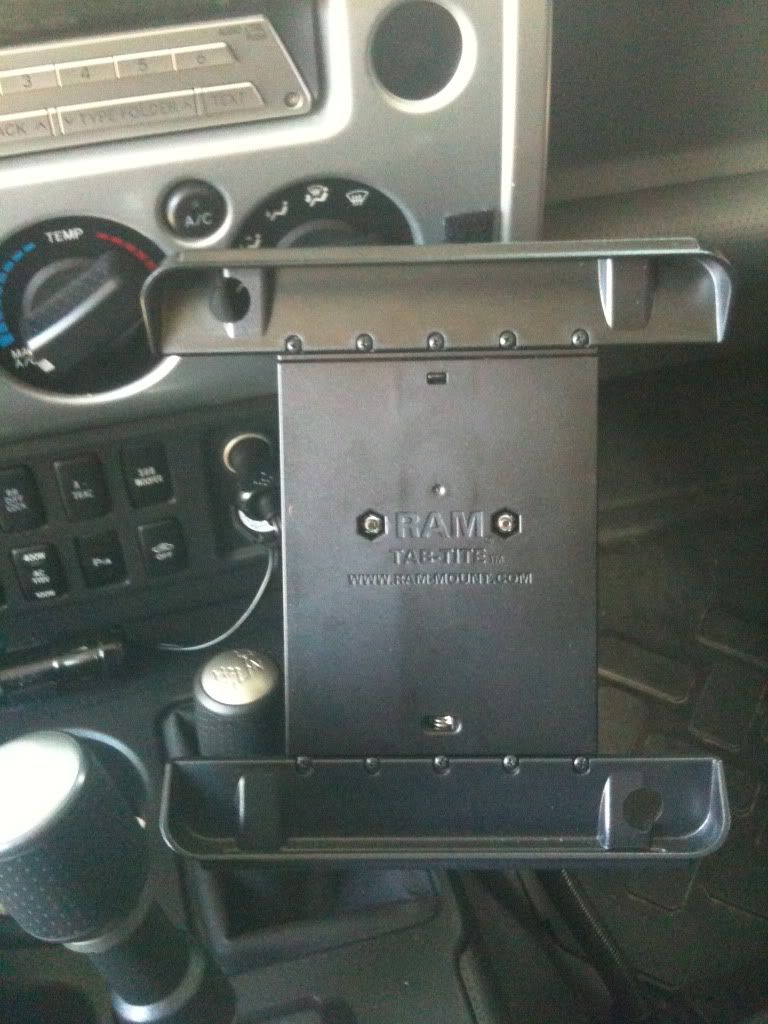 All in all I would give this a 9/10. Just because I think it could use a slightly longer rod and a little more rotation would be nice but it is exactly what I was expecting and needed! Definitely would recommend it!