Discussion Starter
·
#1
·
Well, I must say this was the hardest MOD to decide on and in the end, I'm VERY happy with my final choice. I shopped around for along time for the "right" rack which would fit my large IPF lights. I first thought about going with an ARB short rack then adding a custom stand alone BAJA style light bar. I waited along time for the light bar to be built and when I finally got it, the welder screwed up the dim on the bar and my lights would not fit…I had already bought an ARB Short rack. I decided to sell the NIB ARB rack to a board member. I gave up on the custom BAJA light bar and decided to go a different route.
During the long wait time I did a lot of thinking about what I wanted to accomplish. My goals were, I really needed a "FULL" size roof rack. The Raptor is being built as an Expedition vehicle. I need all the storage space I can get. I shopped around for a full size rack and really liked the GOBI Ranger but it only excepts 6" Off-Road lights….So, I kept looking around, I thought about buying a full size ARB then fab in an ORU Light bar to it. I spent some time doing more research and when talking with some of our venders, I heard that GOBI would build me what I was looking for. I wanted full protection for my IPF lights, so I needed a rack that would incase my large IPF's. They are 8.5" in dia. I contacted GOBI and they said they could do it for me. I received my rack today. I have to say I'm very impressed with the quality of the roof rack, GOBI makes one fine piece of equipment. I just ordered the GOBI ladder; Shovel & Axe mount along with the Hi-Lift mount for the rack. Well, now I can't wait to get the mounts so I can stop carrying everything in the back of the Raptor. :lol: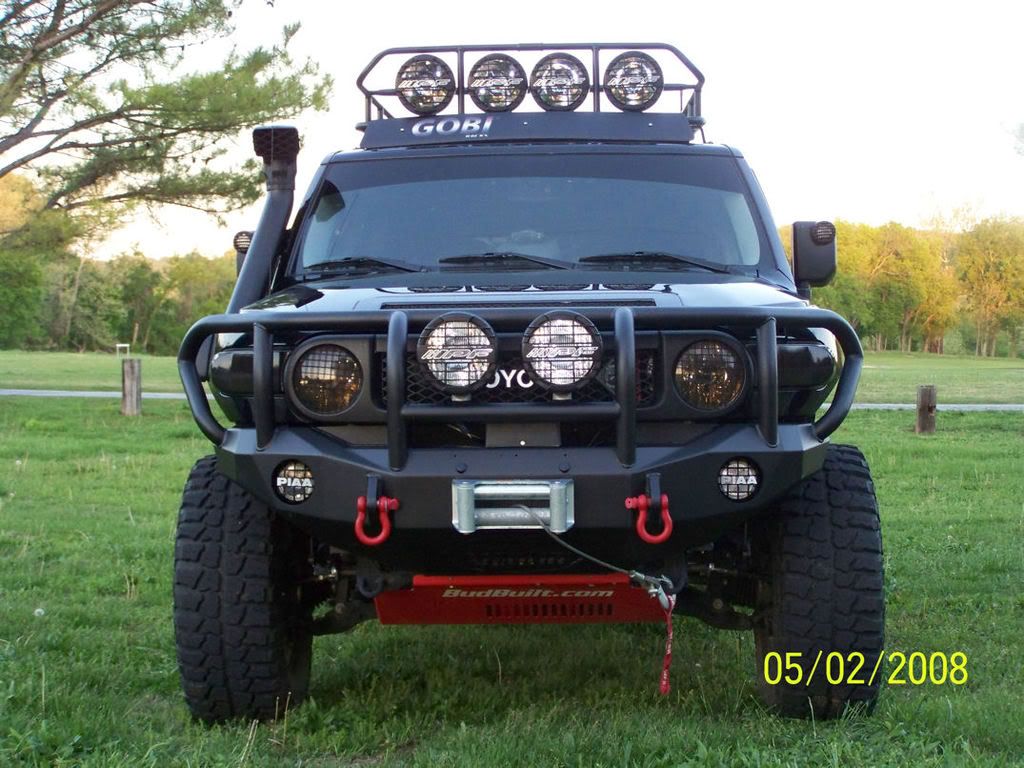 I haven't installed all the wiring, I'm going to start on that in the morning. I will have a lot of detailed photos showing how to install through the roof and what type of water proof conections you'll need. I'm lucky, my father is an Electrical Contractor...I get all kinds of good advise and some cool little tools too.