Another member wanted a materials list and measurements, so here we go...
Materials List
2 4x8 Maple Plywood sheets (Lowes)
2 pairs
24" Fulterer 200lb# drawers slides
2
Battalion paddle latches
1
4-pack of Stanley 2" x 1/2" mending braces
. (I double stacked these pieces of metal and used them as catches for each paddle latch.)
2
Stanley 7 1/2" turnbuckles
2
Stanley 2 1/2" eye bolts
(for rear turnbuckle anchors)
2 quarts of Rustoleum flat black enamel
Diamond plated rubber matting
. (I sourced this at a local shop, Industrial Metal Supply.)
Here is the original plans I drew up in SketchUp. I didn't add the sliding trays to keep it simple.
I glued and screwed all the pieces using 1 1/2" drywall screws and Elmers Probond wood glue. All screws were counter sunk then patched with Elmers Probond wood filler. I also used the wood filler to patch any voids in the wood, etc. All exposed edges are routed with a 3/8" roundover bit.
I test fitted the box in the FJ. The box is anchored using the existing tie-down holes in the front. The rear of the box is anchored using an eye bolt and small turnbuckle hooked to the tie-down d-rings.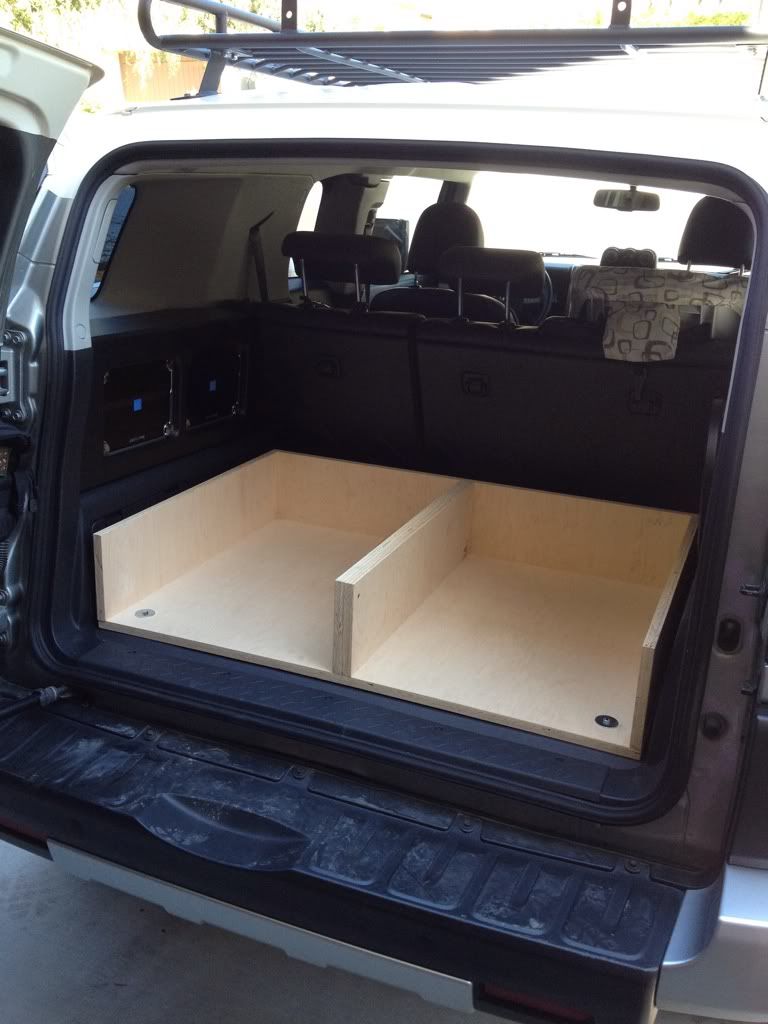 After I built the box, I used it for exact measurements for the drawers instead of using the above plans. The real world dictates things don't always line up on paper.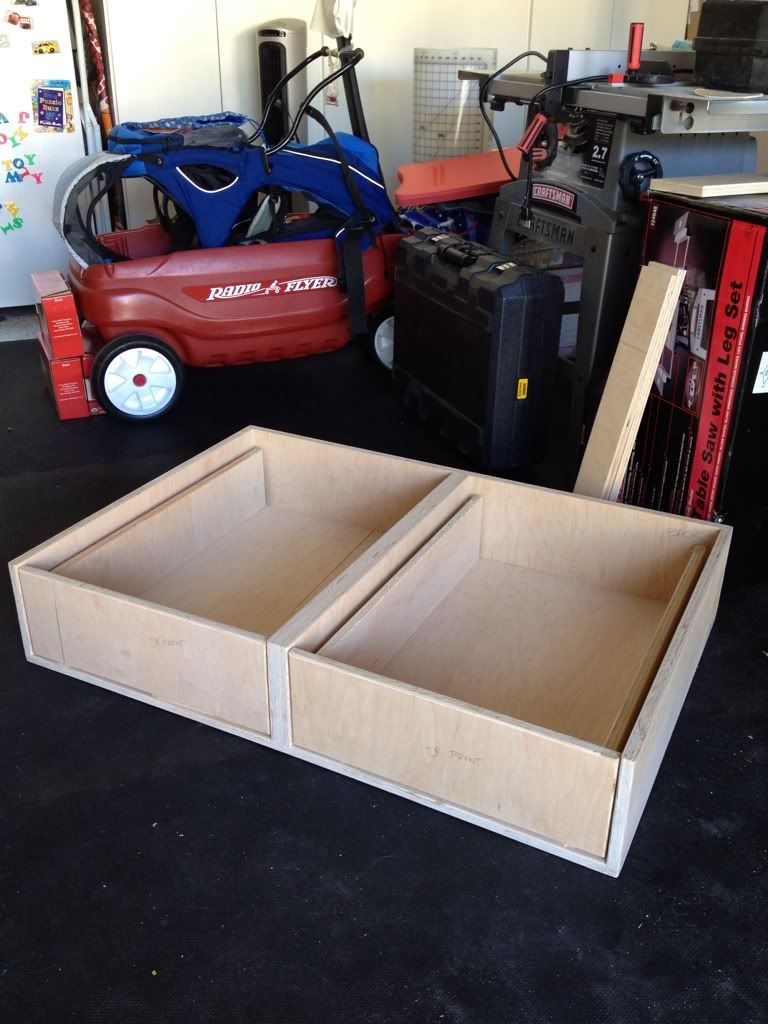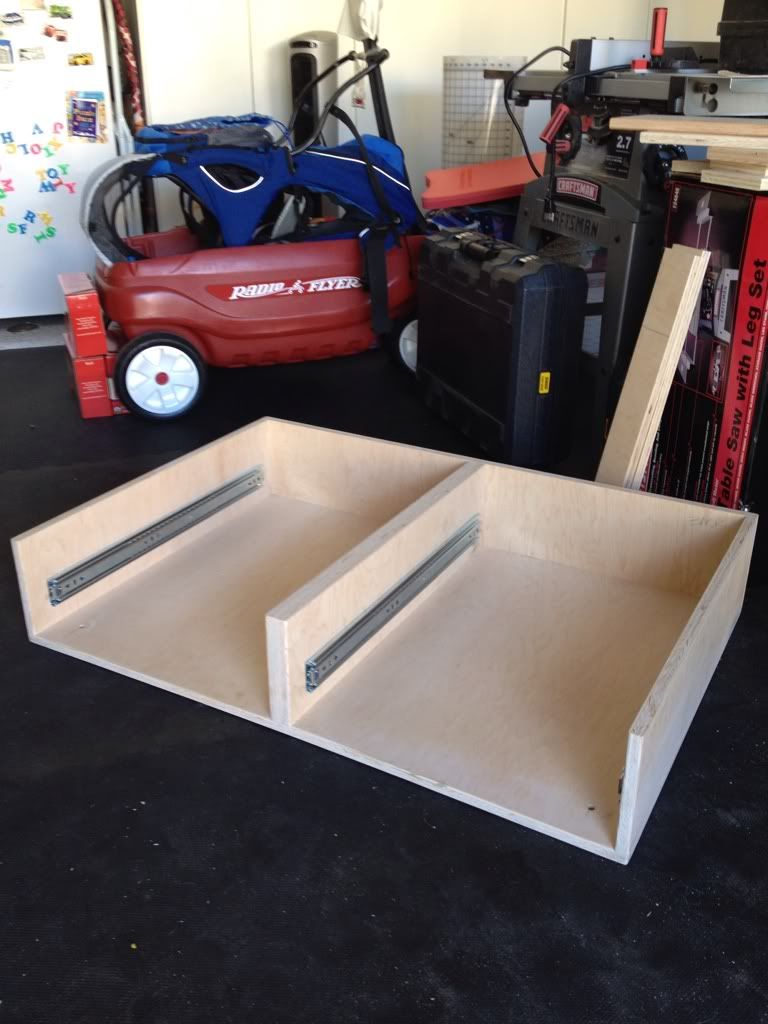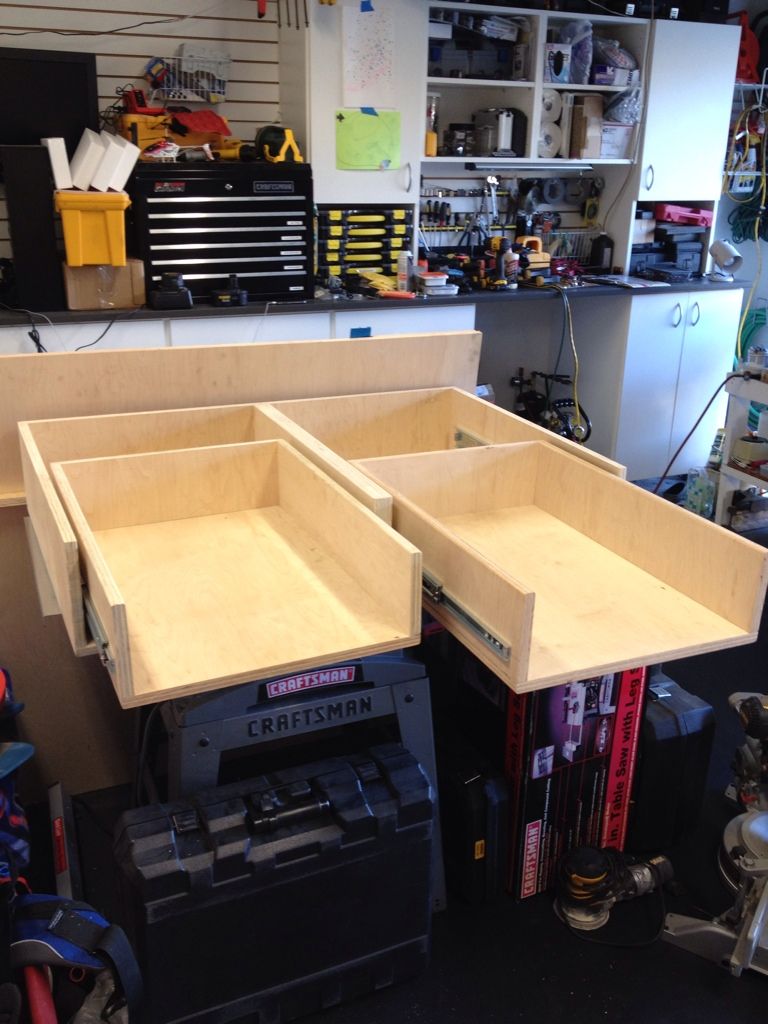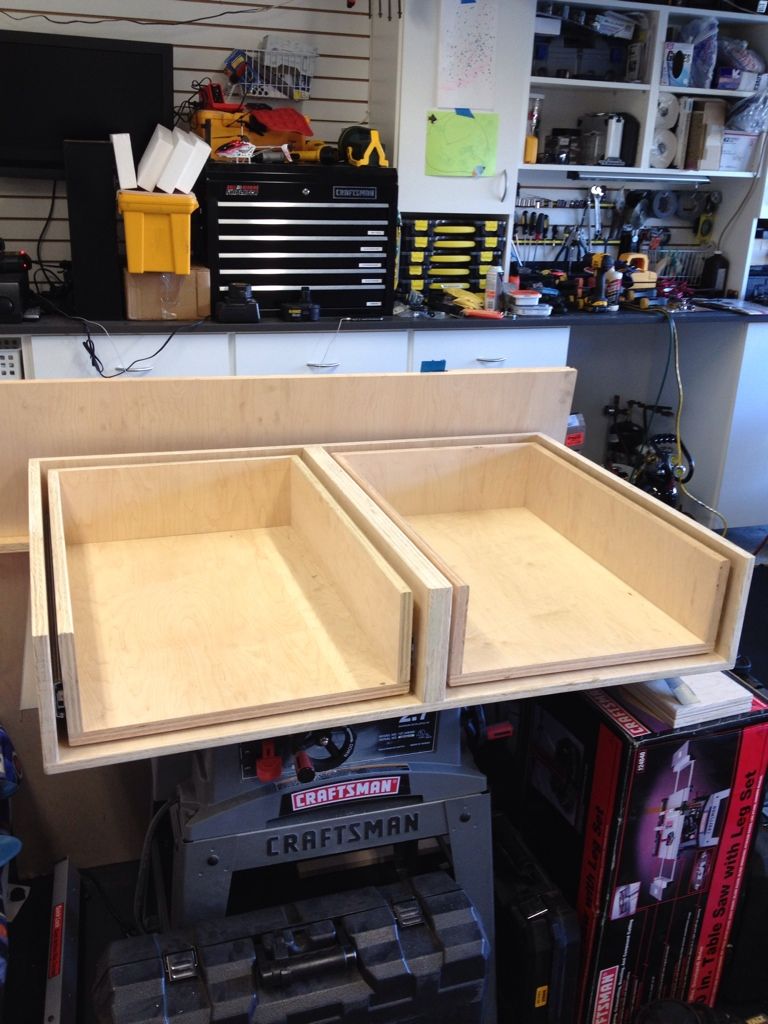 The entire box and drawers are painted first with Killz primer and then Rustoleum flat black enamel. 2-3 coats on everything. If I did this again I would probably try a bedliner coating.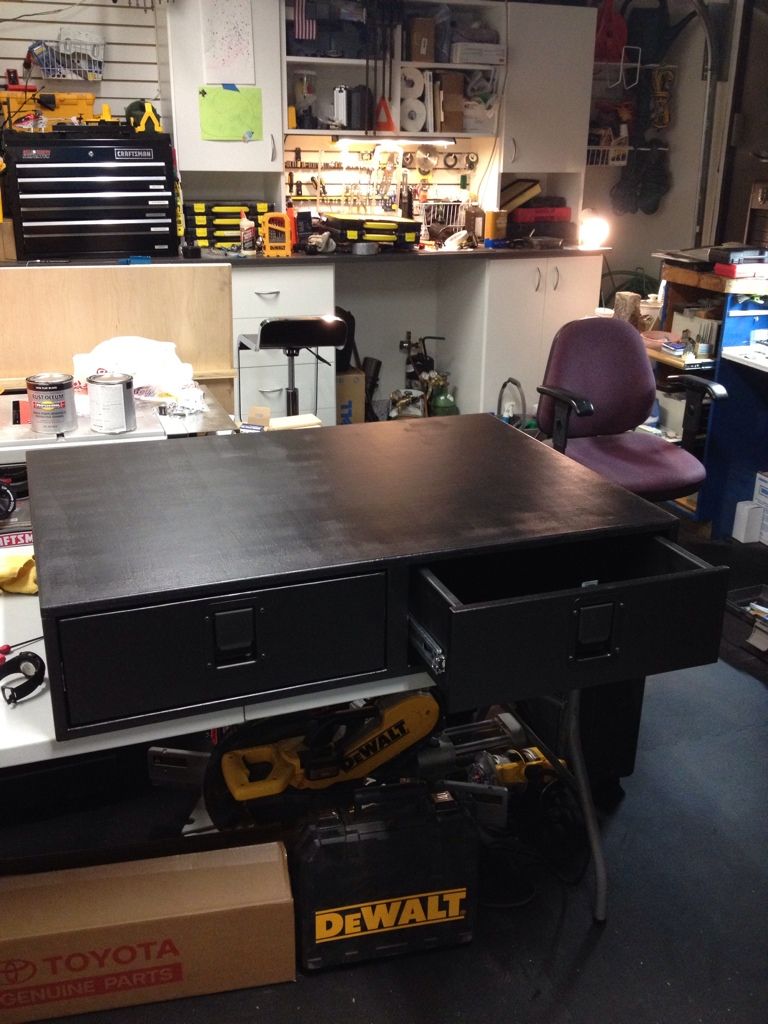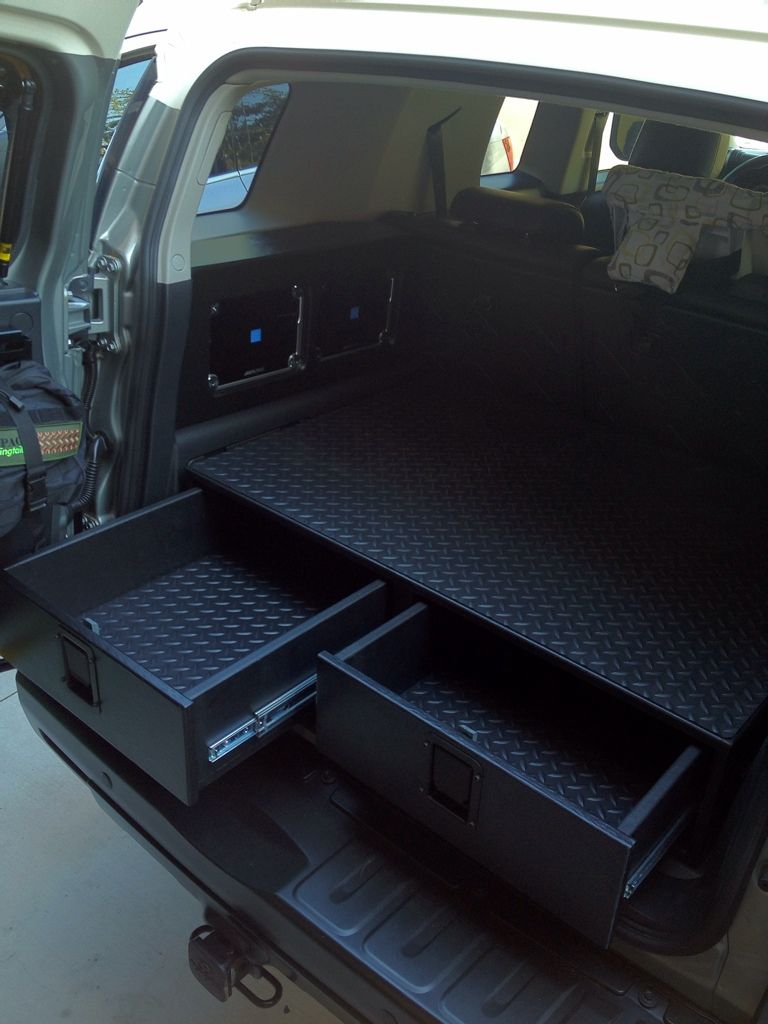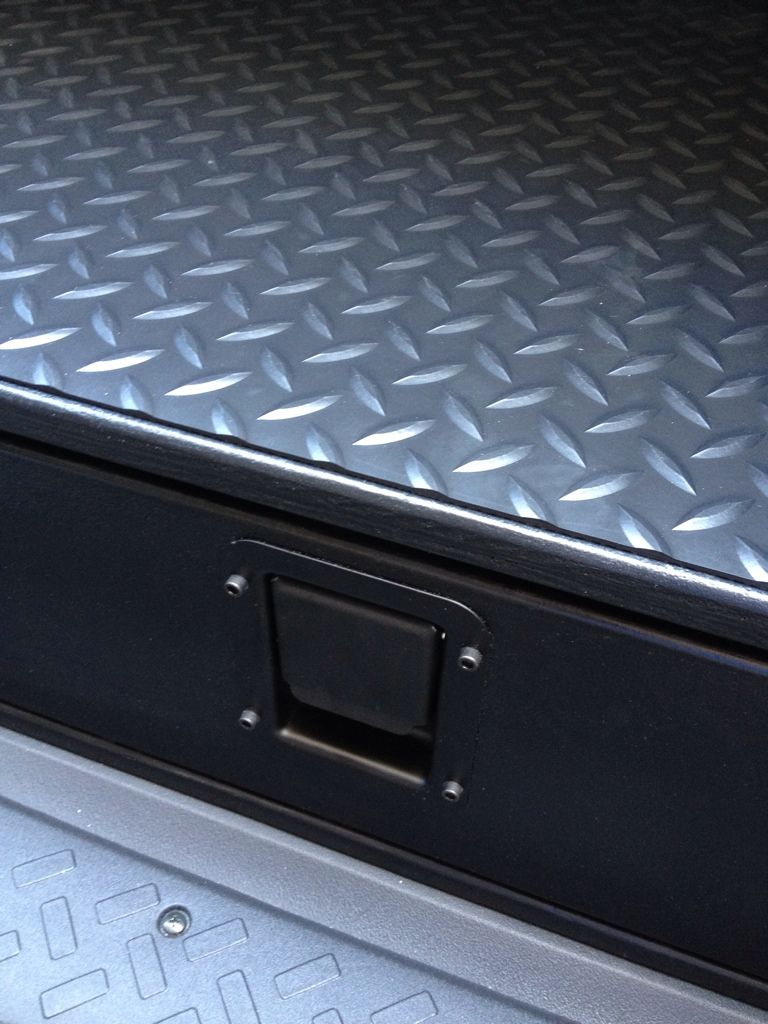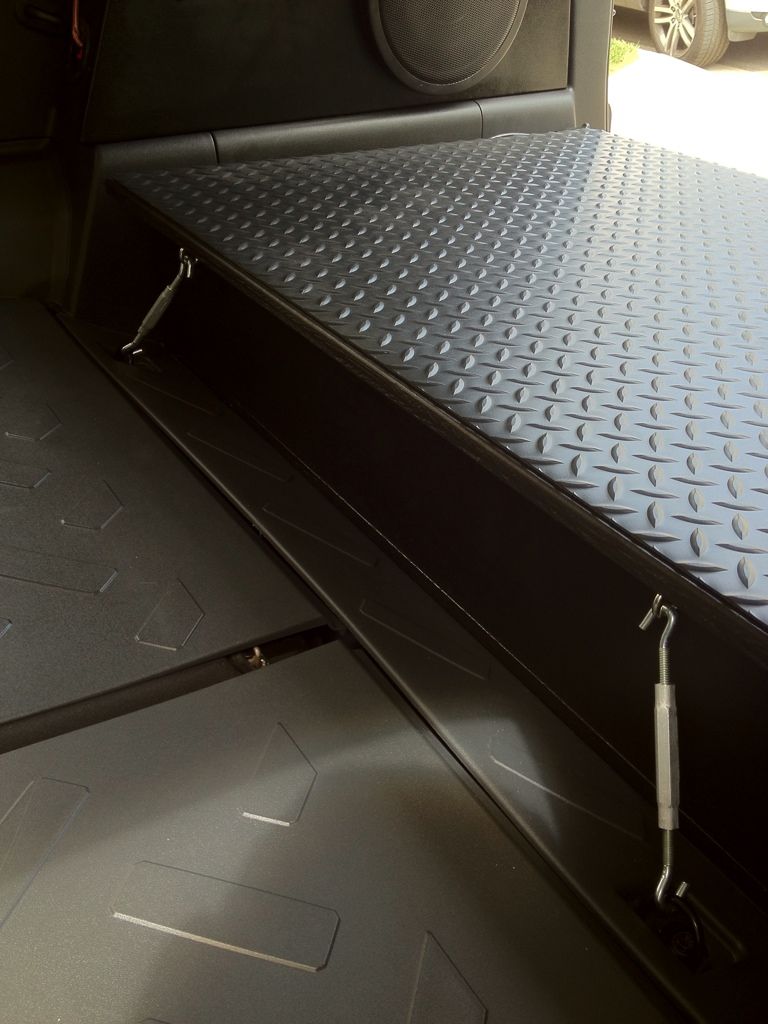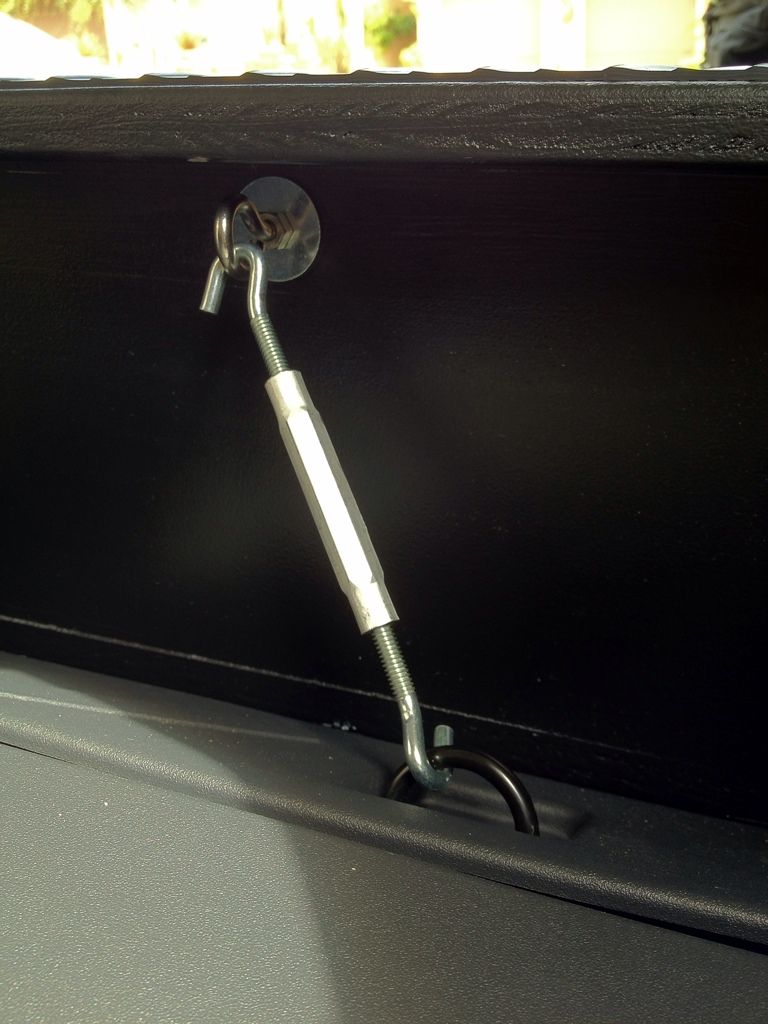 I switched out the above existing factory tie down with an
shouldered eyebolt (M6x1.00)
.
I'm happy with the way they turned out. Also, since the drawers block the power outlet I got one of these to extend the outlet.
Amazon.com: 360-DEGREE ROTATING FLAT PLUG LIBERATOR, 18IN: Home Improvement