To read the original full thread and post questions/comments on this topic, please go to
http://www.fjcruiserforums.com/forums/interior-exterior-visual-tech/48432-more-room-your-fj-rear-panel-tray.html
I initially posted this in my build up (
Fjamming's "Genie"
). Thought it should be posted here instead.
One of the common problem with the FJ is lack of room. When you are out on the trail and packed quite a few things, the back cargo area is pretty much loaded and you have no place to sort through your things. You either have to rearrange items to the front seats or put them on the ground. If you're on mud or sand, it becomes a real hassle. So I made this little fold down tray to take care of that problem. I use it as a table when I'm rummaging through the cargo area, use it as a picnic table, or as a work area for repairs. It really is very handy.
So here were the things that i had to consider when I was drawing it up.
The tray had to be:
Big enough.
Strong enough
Compact enough when stored.
Economical.
Silent when vehicle is moving.
The challenge initially was to make sure that it's strong enough to hold a significant weight. What's the point of a table if I can barely put anything on it. I've tested this to 15-20lbs of static weight at the far edge of the table. It should be enough for most purposes. Big enough is easy. I think the picture shows that you gain significant amount of room. When stored, it protrudes about 1 inch. I spent about $130 for this mod. I've taken the tray through the Mojave Trail and although it did make some very soft sounds, it was not apparent. I had to listen for it. I can silence it if I want, but it's not an issue that warrant that much attention.
There have been quite a few requests for the tray. I was hoping to get it more polished before putting it to the forum, but here it is.
Unfolded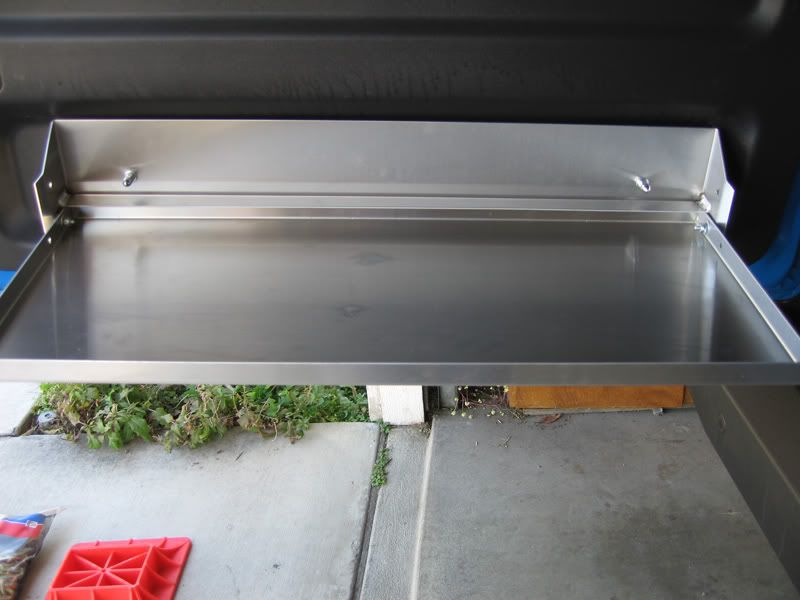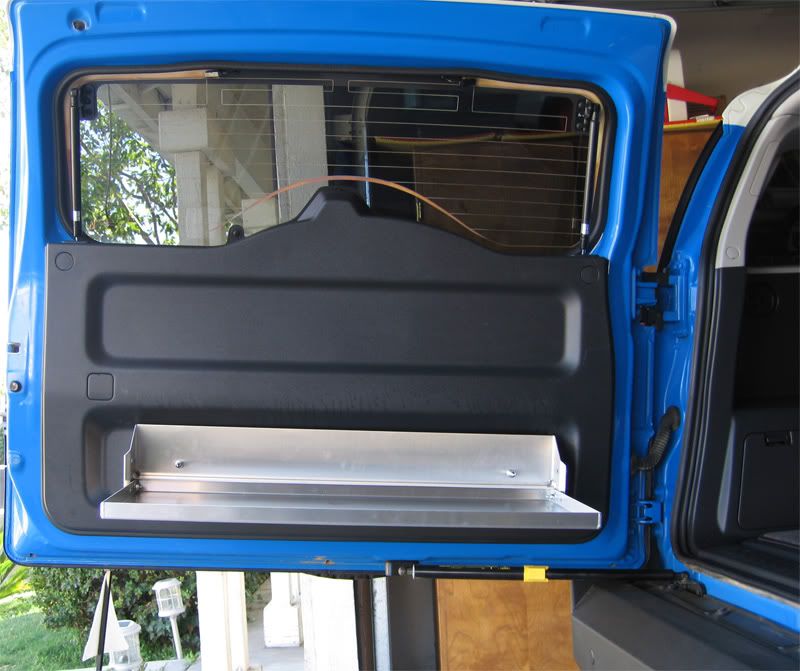 Folded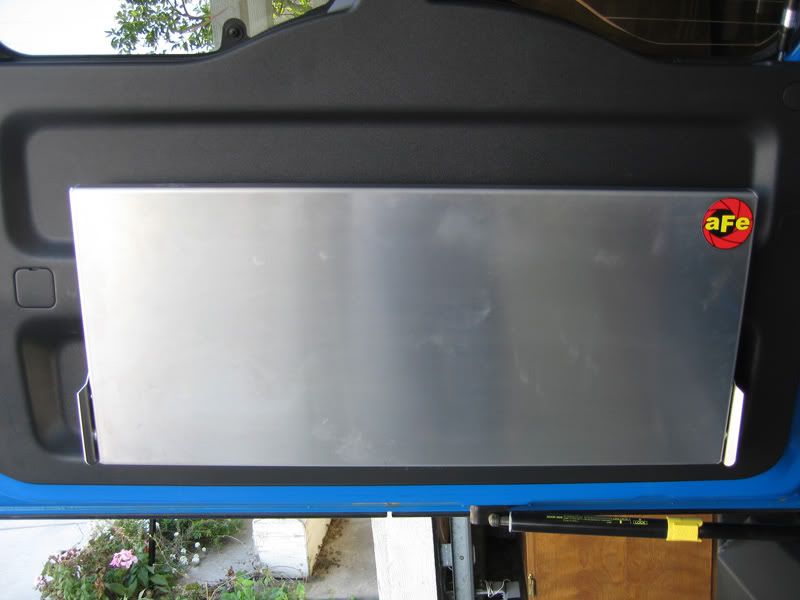 Locks into place when folded.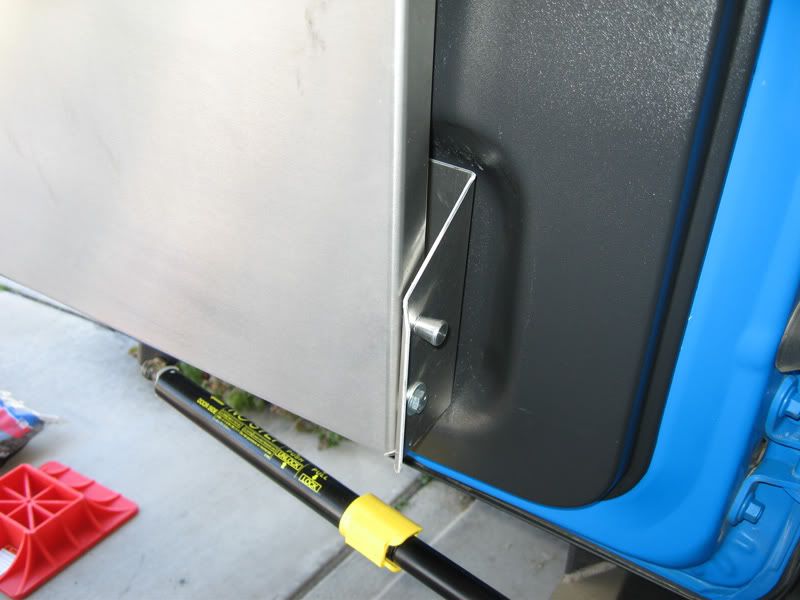 It fits in the fold of the rear hatch so it doesn't encroach too much in the interior space.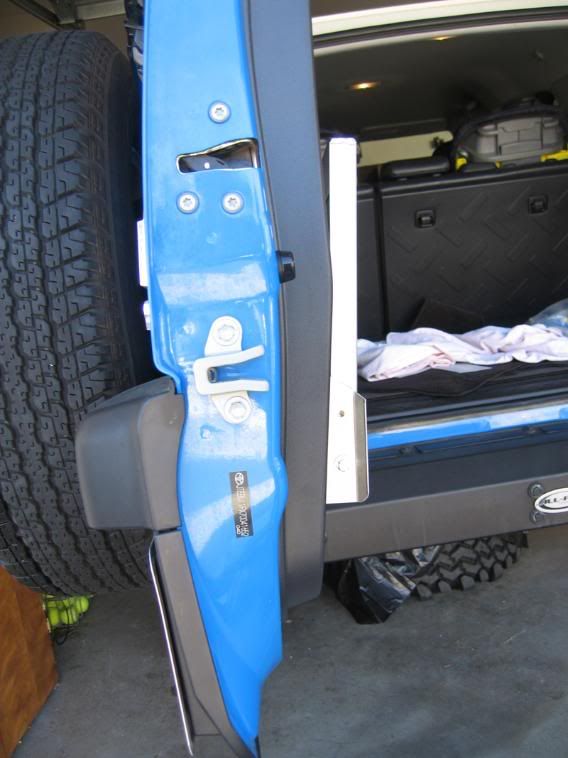 In the field.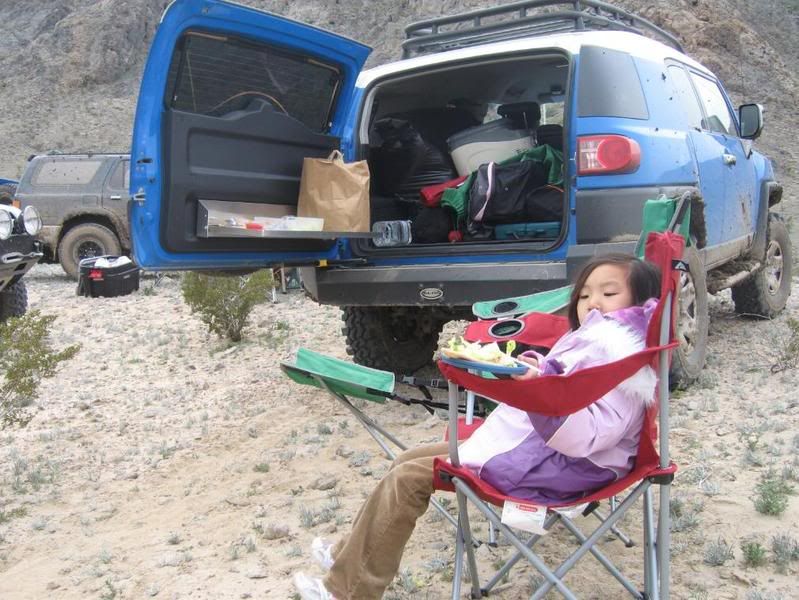 As a picnic table/food prep surface.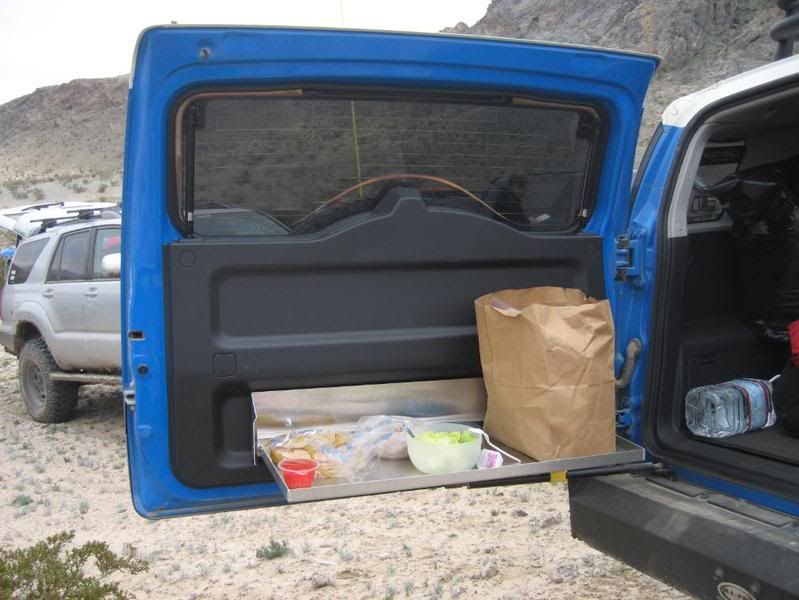 Tool/work area.
Strength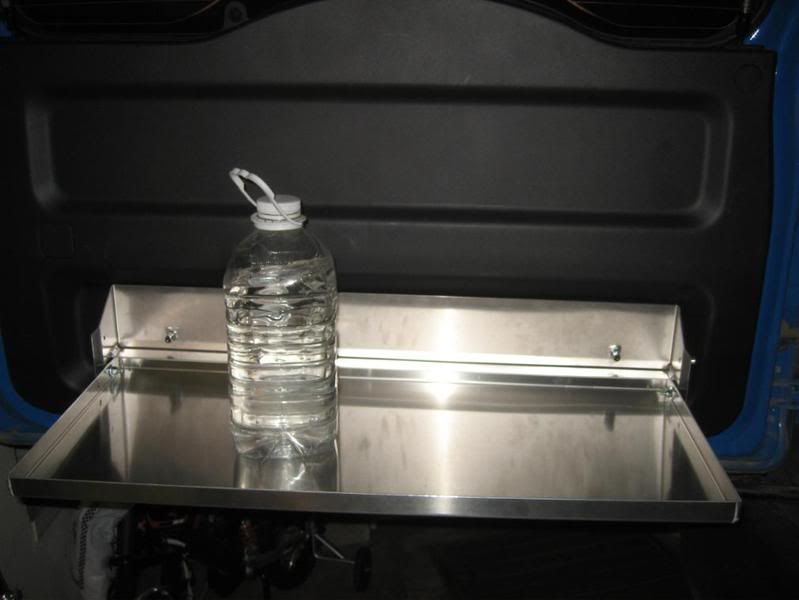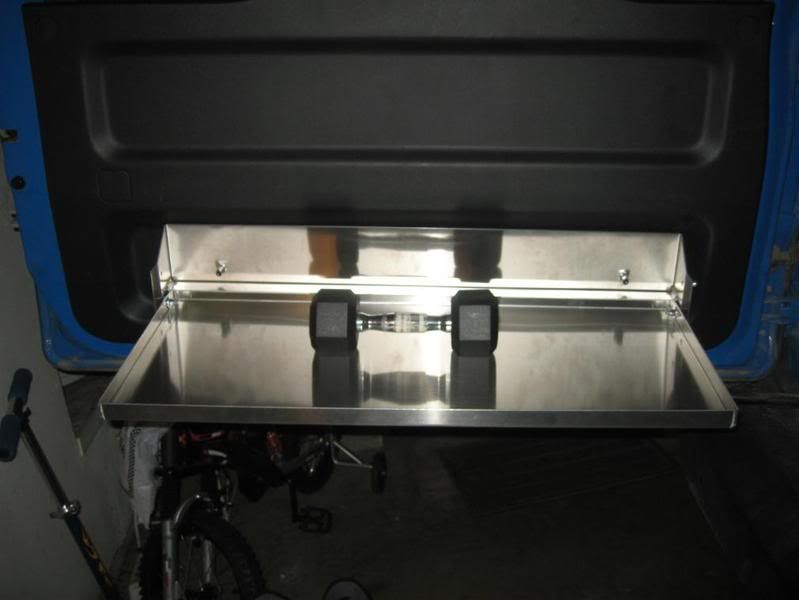 View from inside the cargo area.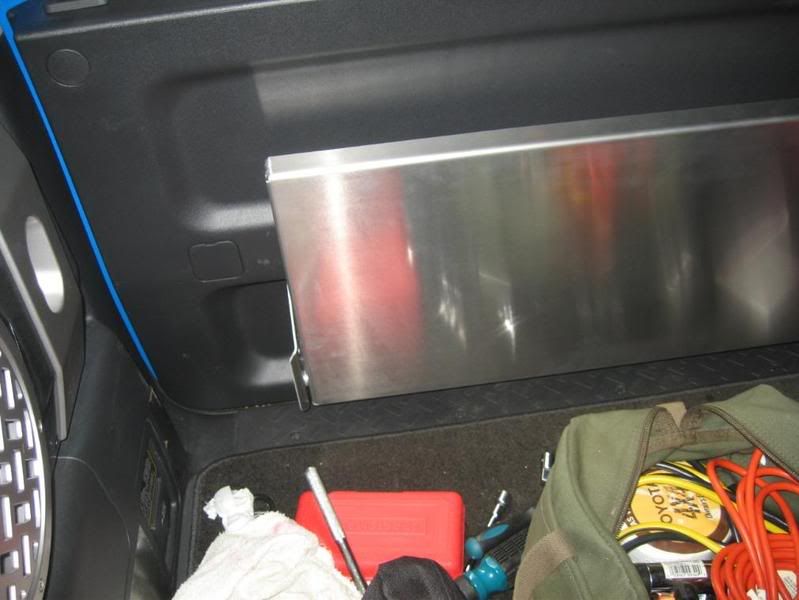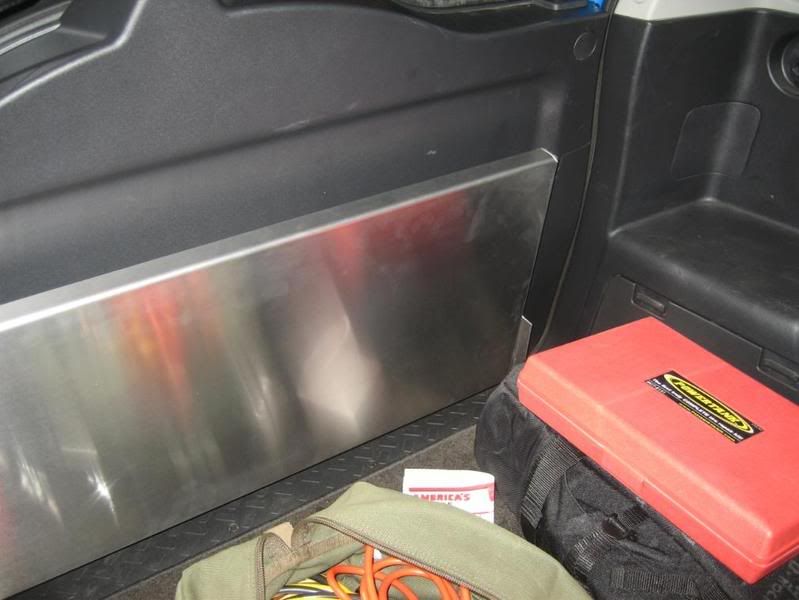 I'm really happy with how it turned out, but also looking into options in plastic trays with metal reinforcements.