Discussion Starter
•
#1
•
So I'm about 85% done with my rear setup. I wanted a storage solution yet something I could sleep on as well. Loosely followed what another local member did with his. It still needs the drawers, to be carpeted and to find a good foam pad or blowup mattress for it. It will also have a mount for the hi lift on top of the platform since I don't want it on the outside of the vehicle. We created slats that drop in place to support the platform when its folded out flat. I have a door on the outside that flips down to reveal the drawers. It needs a few tweaks but that will function as a flat little work space/food prep space/whatever else space lol. The factory inverter plug will mount inside the box and be accessible from inside the drawer. Also cut out access to the jack compartment so I can access the rats nest of wires I have in there if need be. lol It will be covered in some black outdoor carpet that should match the interior nicely.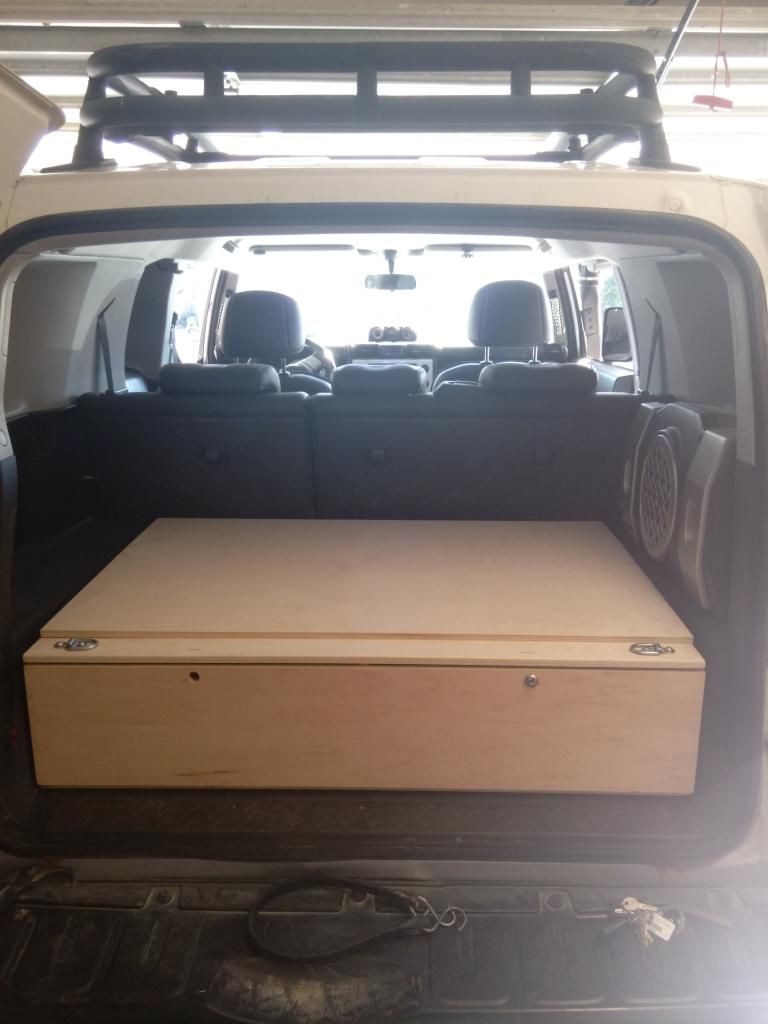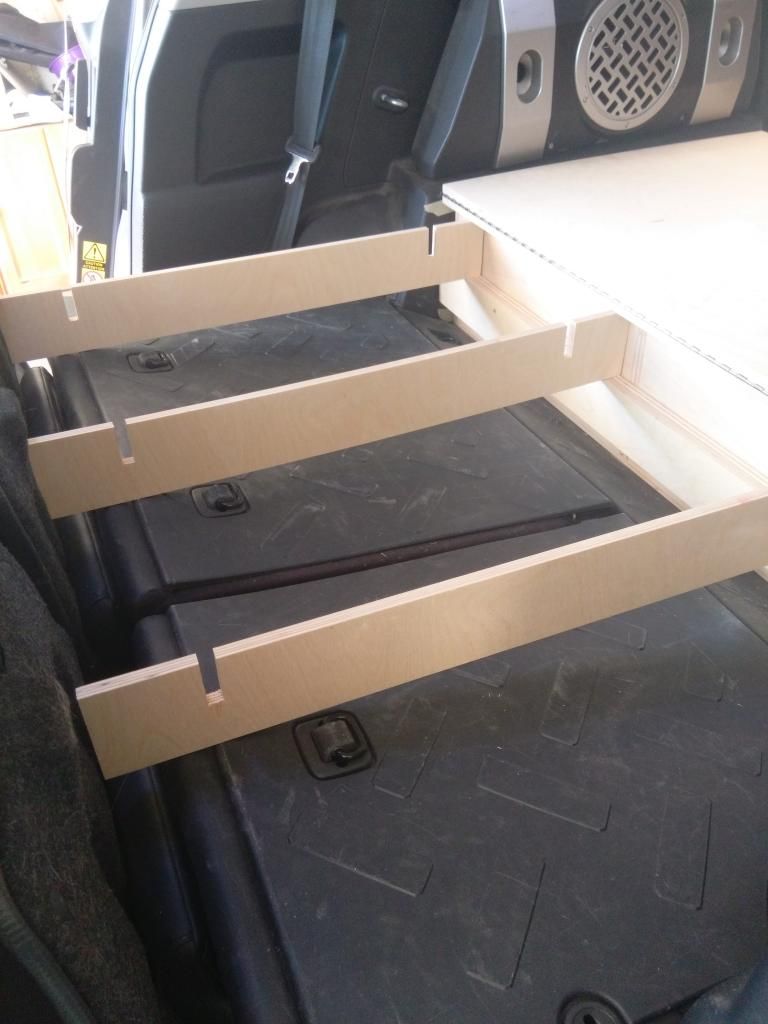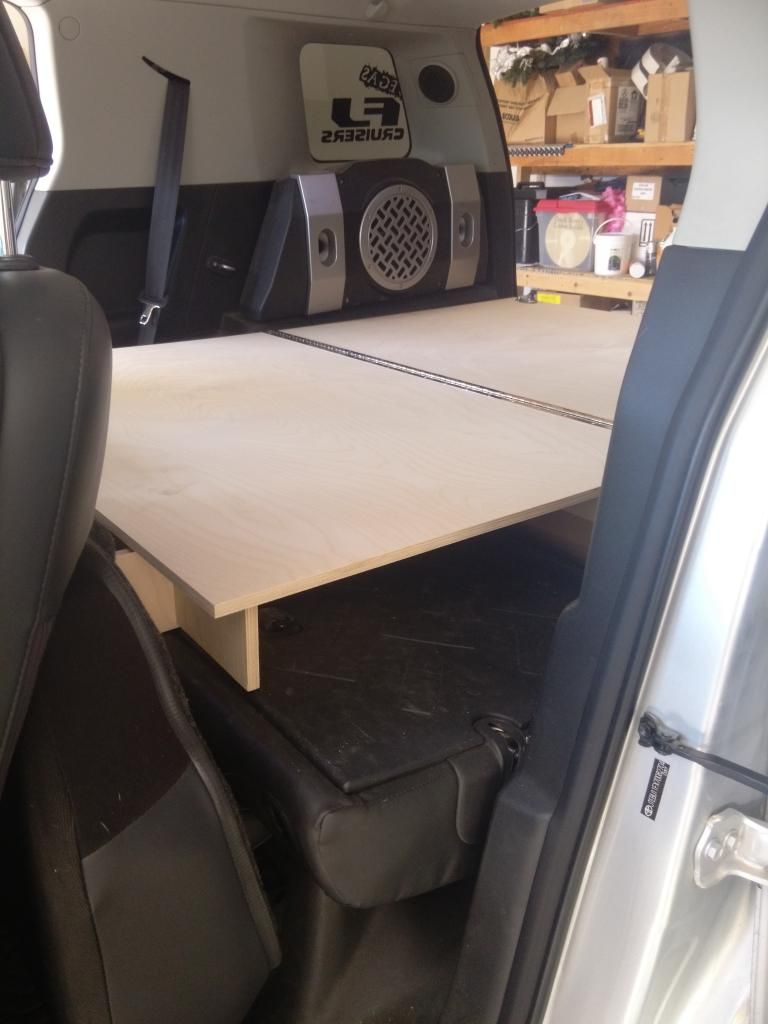 And when I fold it all up the slats will stow securely between the back of the seats and the box. Still need to find out a solution to secure them.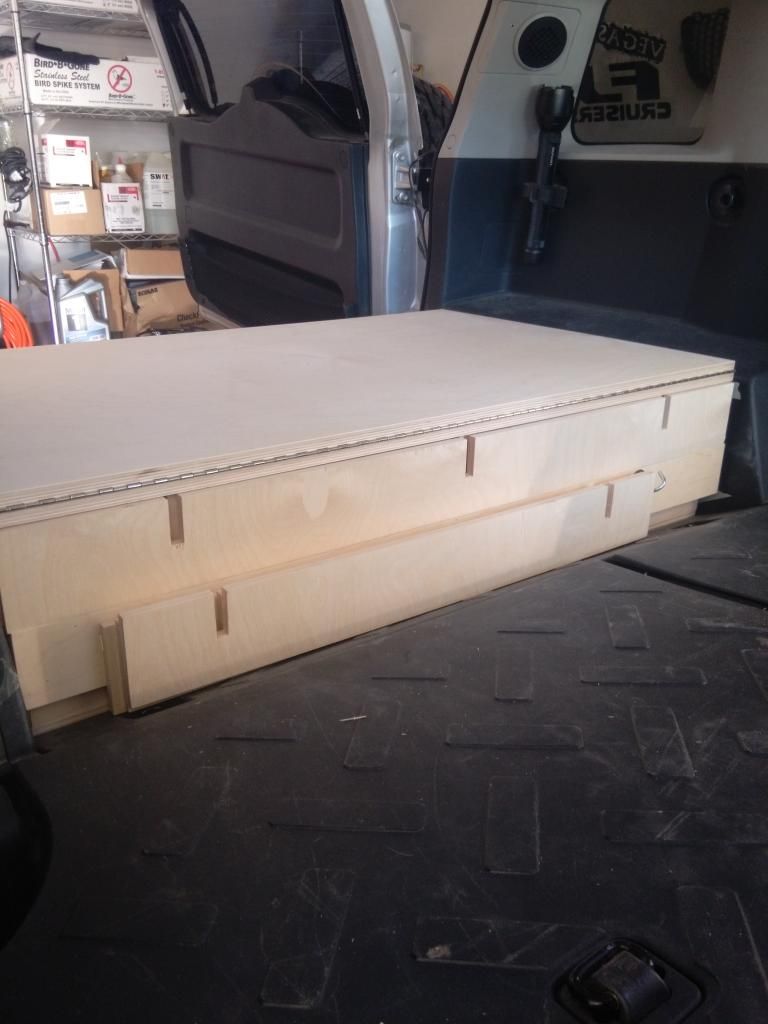 Will update after it gets carpeted and finished!